The Super Bowl 2020 in NYC guide
Football fans, get into the game with our guide to the Super Bowl in NYC including parties and places to watch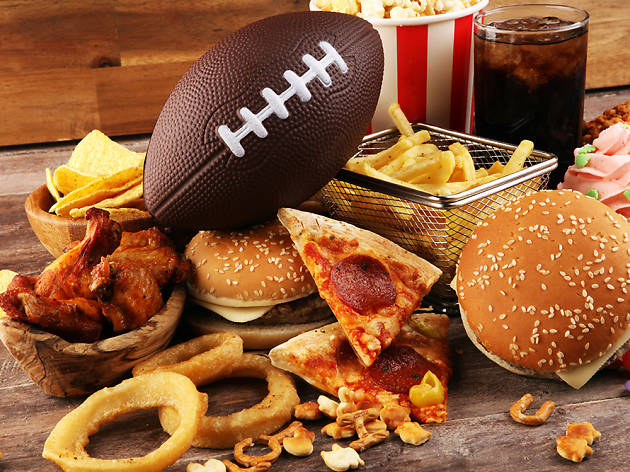 Whether you watch it for the flashy entertainment, the finger foods or the game itself, the Super Bowl is best spent in NYC.
The city's many sports bars know just how to celebrate and make watching the big game one of the best things you'll do in February for sure.
We've put together a list of the top joints to grab wings, the best football (or sports) movies that will pump you up and a look back of some of the greatest Super Bowl commercials of all-time.
RECOMMENDED: Full guide to things to do in winter
When is the Super Bowl?
The Super Bowl will take place on Sunday February 2, 2020. The game kicks off at 6:30pm ET.
Where will the Super Bowl be played?
The Super Bowl will be played at the Hard Rock Stadium in Miami, FL, which is home of the Miami Dolphins. Get your tickets here.
Which teams are playing in the Super Bowl?
The San Francisco 49ers are locking horns with the Kansas City Chiefs this year.
Who will be performing during the Super Bowl halftime show?
Jennifer Lopez and Shakria are the headliners for the Pepsi Super Bowl LIV Halftime Show.
Best of Super Bowl 2020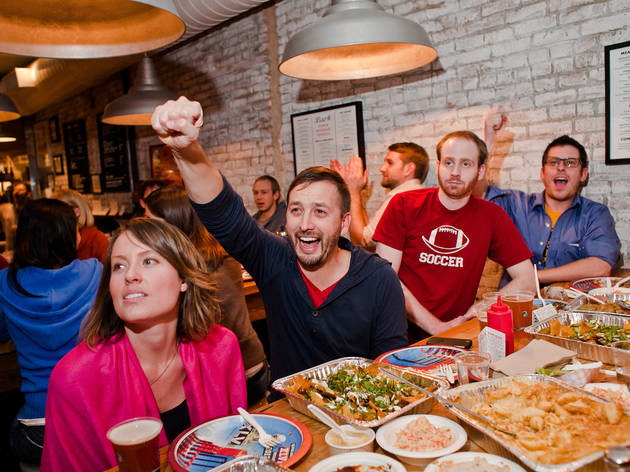 The best Super Bowl events in NYC
No matter what team you follow (or don't follow), the Super Bowl is the perfect chance to enjoy ample wings and beer around the screen with your friends. But let's be real–your apartment is likely too small to host a party, so going out seems like the better option. No worry: NYC offers many spots to celebrate the big game so you don't have to miss a single play or the best super bowl halftime shows thanks to the best sports bars in NYC. Better yet, many of them are hosting Super Bowl celebrations with bar food and snacks, plus amazing drink specials so you can have a party without the clean-up. Whether you're a die-hard fan or just in it for the commericals, here are the best Super Bowl events in NYC this year.  RECOMMENDED: Full guide to the Super Bowl in NYC.
Where to watch the Super Bowl in New York City
All that Super Bowl LIV pre-gaming before the half-time commercials can take up your entire day. You're going to need some food and drinks. Luckily, there are endless venues across New York City to hit up during one of the biggest sporting events of the year. From one of the best bars in the city to your local sports bar, you won't go hungry or thirsty at these establishments. So dig into some of the best wings in town and wash them down with a drink as you watch the San Francisco 49ers and Kansas City Chiefs duke it out on Sunday. RECOMMENDED: Find more on Super Bowl in NYC
Archive Super Bowl coverage