The 8 best restaurants in Aberdeen
Sample the best cuisine in the northeast with our guide to the best restaurants in Aberdeen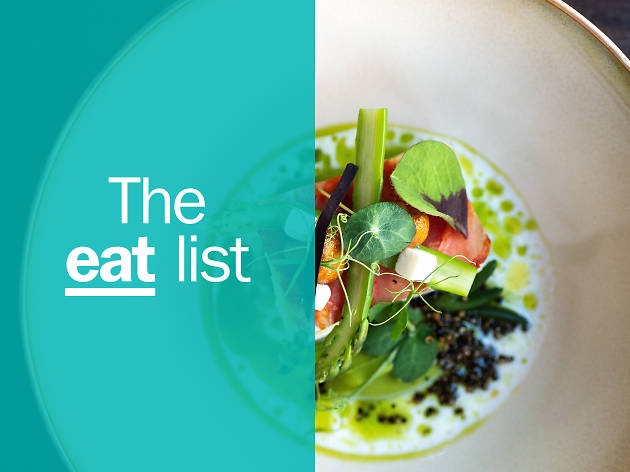 You'll find an odd mix of eating establishments in Aberdeen. From low-level street scran catering to the student market to high-end eateries for oil execs looking to splash their hard-earned, and all points in-between. You'll also find plenty of popular chain places – your Topolabambas, your Wagamamas – and while we've nothing against those establishments (sometimes you have a craving that only ginger chicken teppanyaki can satisfy), we're generally more inclined to shine a light on the independent, locally minded restaurants who are going it more-or-less alone in a crowded food scene. If you're looking for things to do to satisfy your inner foodie, taste your way through the city's finest eats. See what made the cut in our guide to the best restaurants in Aberdeen.
1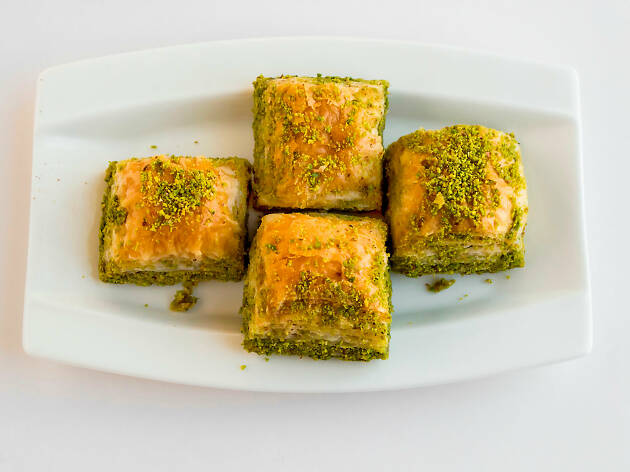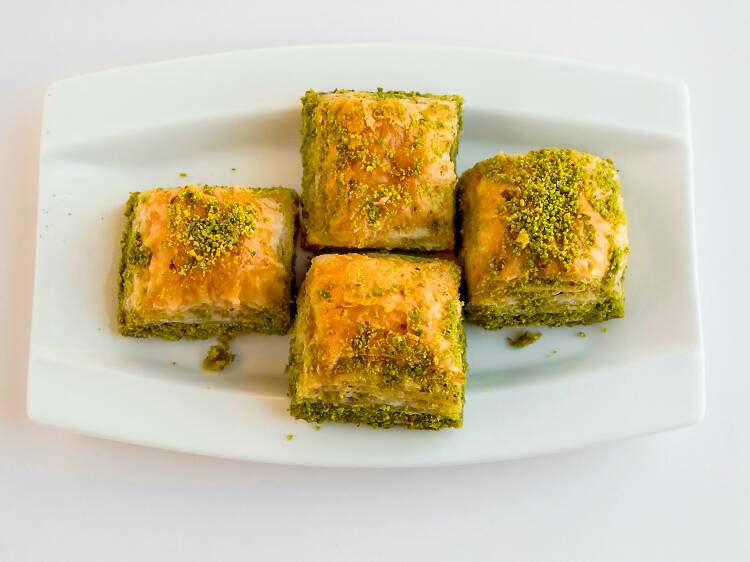 Photograph: Shutterstock
What is it? An Aberdeen institution selling delish Turkish cuisine.
Why go? Celebrating 35 years in business in 2018, Nargile is a veteran of the Aberdeen food scene. Highlights include the slow-grazing meze platter, extremely moreish baklava and – perhaps surprisingly for a place with such an extensive kebab selection – a very decent vegetarian range. Located just round the corner from Her Majesty's Theatre, it's also an incredibly popular pre-theatre spot, so bear that in mind when booking.
2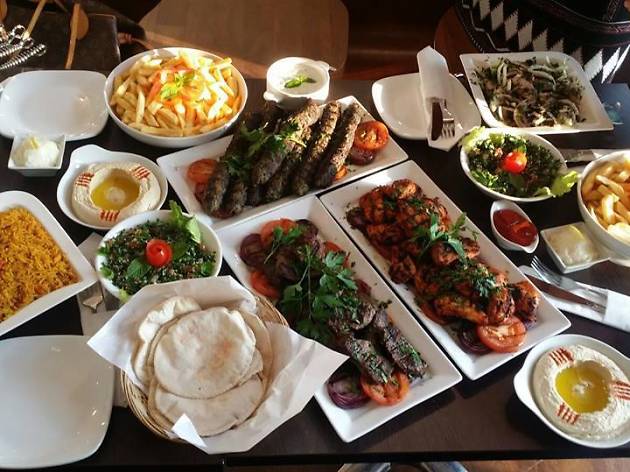 What is it? Lebanese food in unassuming surroundings.
Why go? A restaurant that lists its address as 'Unit 3 Jesmond Drive' might not sound like the most likely of prospects, but you're going to have to trust us on this one. For a low-key Lebanese joint located in Aberdeen's northerly Middleton Park suburb, Kamoon is the business. Try the mixed grill or the stuffed atayef pancakes – and don't be put off by the fact you're sandwiched between a Scotmid and an aquarium salesroom.
3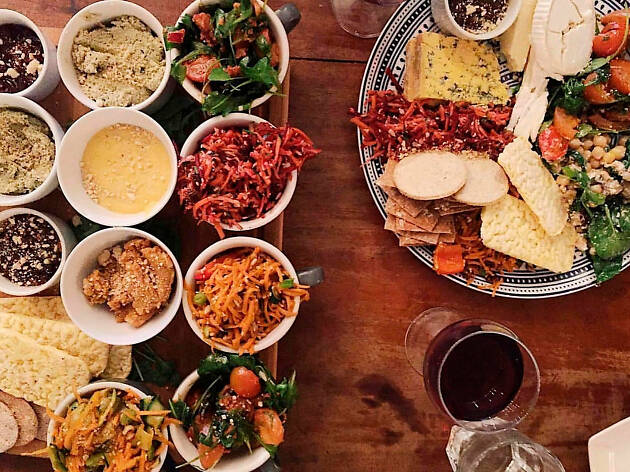 What is it? A socially conscious café and hangout.
Why go? Foodstory is one of those startups that's so earnest it almost makes you cringe, with its predominantly veggie, locally sourced food, décor by in-house artists and attached wholefoods shop. Thankfully this all comes across as warm and community-focused rather than cloying or worthy. Plus, the menu – featuring sourdough toast with smoked salmon and avocado for breakfast, and chilli/hot pot specials in the evening – is strong enough to fend for itself.
4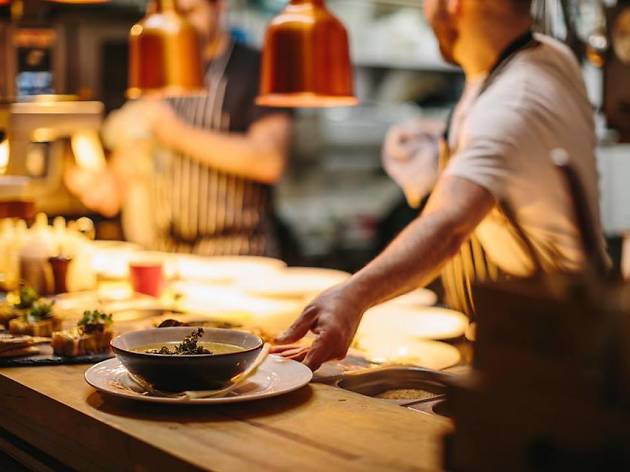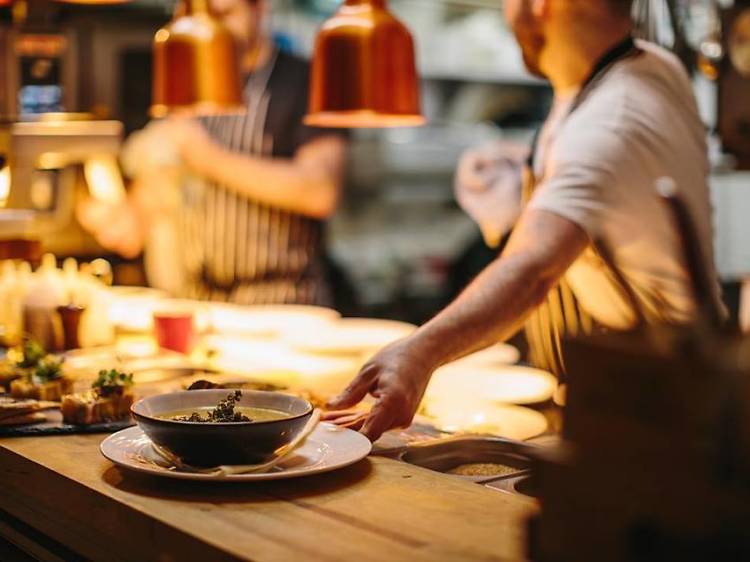 What is it? A restaurant, gallery and gig-space in the Merchant Quarter.
Why go? A grand, high-ceilinged space occupying a former church, Musa ticks a lot of boxes. Think contemporary art and design exhibitions, frequent live music nights, beer by BrewDog, coffee by Dear Green, plus gin and whisky clubs, but it's the focus on Scottish cuisine that wins us over. Smoked seafood starters, haggis spring rolls and a 'gaelic' cheeseboard showcase the best of the country's larder without over-egging the local connection.
5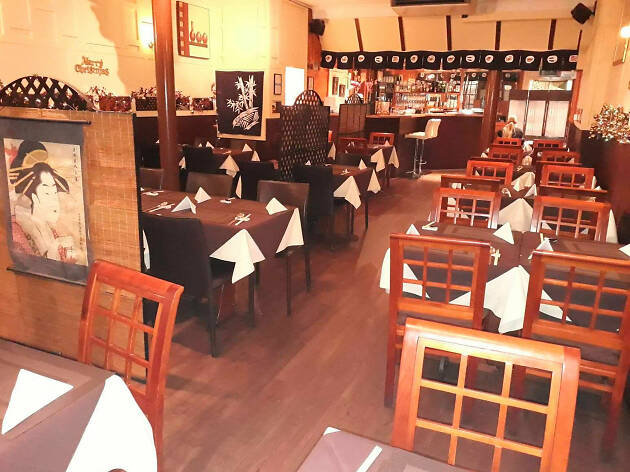 What is it? Authentic Asian cuisine hailing from Japan and Korea.
Why go? Yorokobi may be a mission to book into (it's closed for lunch Tue-Thu and all day Sun-Mon), but it's totally worth it. Those with a soft spot for dolsot bibimbap (a hearty Korean rice dish served in an oven-hot stone bowl), freshly sliced sashimi or crispy tempura veggies will welcome a visit to Yorokobi with open arms.
6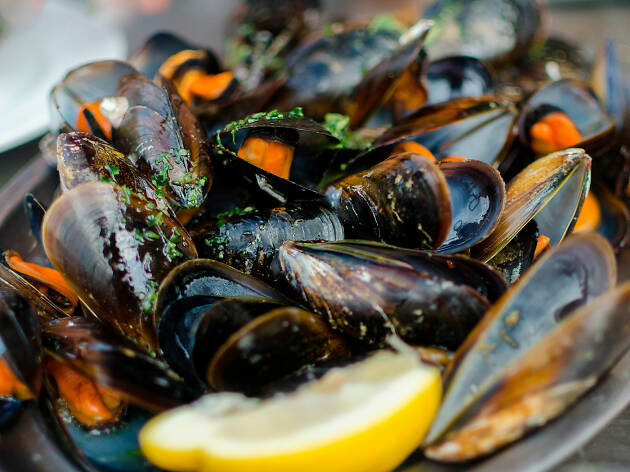 Photograph: Shutterstock
What is it? Reliable Scottish cuisine in one of Aberdeen's best mini-chains.
Why go? Having built up a reliable brand with Café Cognito and the Cognito Deli, Aberdeen restauranteur Nicky Turnbull moved into evening meals with Cognito on the Corner, housed in a former bank. It's a swish affair – all exposed brick, tasteful upholstery and gin bottle lampshades – but the menu is happily unostentatious, with smoked mussels and monkfish and prawn kebabs sharing elbow room with chilli nachos and knickerbocker glories.
7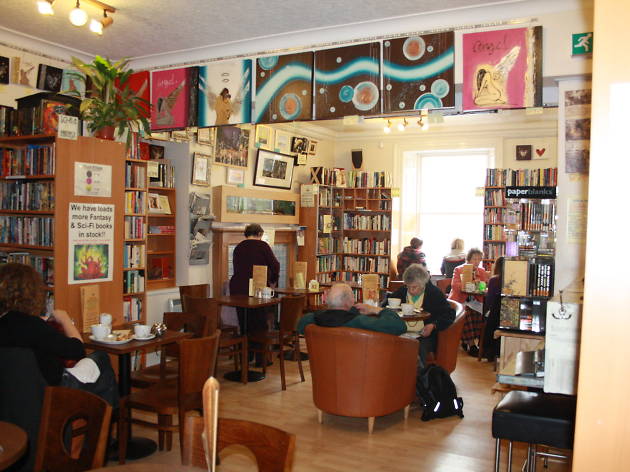 What is it? A café and bookshop, as the name suggests.
Why go? Books and Beans isn't the first place in the world to combine two of our favourite passions (coffee and literature), but by golly, it does the combo well. A cosy wee spot slap-bang in the middle of Belmont Street, it offers a decent selection of soups, paninis and sandwiches (complete with gluten-free options), great coffee and, yes, walls lined with books (particularly fruitful for the fantasy/sci-fi-minded).
8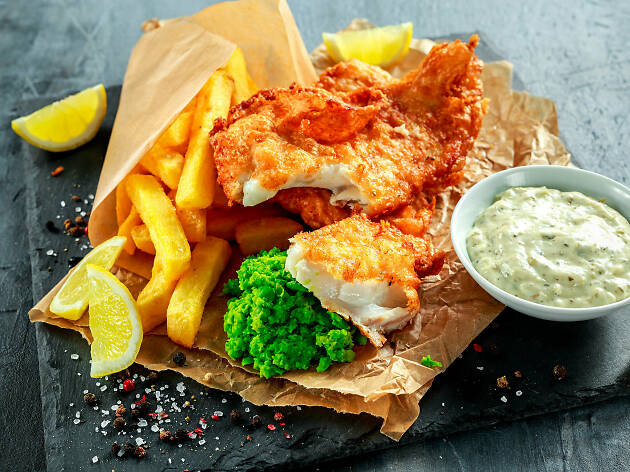 Photograph: Shutterstock
What is it? A highly decent fish and chip shop.
Why go? The best chipper in Aberdeen (insider tip: never say 'chippie') is the subject of hot debate – there's no mass consensus on the absolute tops. Well actually, that's not true – if you've got half an hour to spare, drive down to Stonehaven and visit The Bay, it's the winner by far – but if not, Hass's on Holburn Street promises fresh fish, crispy batter and chipper-chips to die for. Or, y'know, eat.
Discover Time Out Market: the best of the city under one roof
Ready to explore the city?
The former fishing and farming settlement is well served for green spaces and perfectly situated for outdoorsy types heading to the Cairngorms National Park. Naturally, it also can hold its own when it comes to arts, culture, restaurants and entertainment. Find all the very best things to do in Aderdeen.