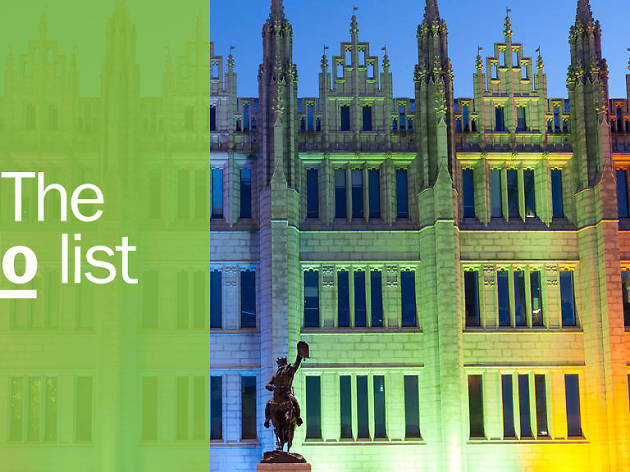 The 11 best things to do in Aberdeen
Want to explore the Granite City? Here are the best things to do in Aberdeen, including the zoology museum
Scotland's biggest city outside the central belt is a mess of contradictions and contrasts: a former fishing and farming settlement, it's now both a student-filled university town and a key part of the offshore oil industry; despite its reputation as the "Grey City' (mainly because of its profusion of granite architecture, though the weather doesn't help), it's well served for green spaces and perfectly situated for outdoorsy types heading to the Cairngorms National Park, which means there are a ton of eco-friendly things to do in Aberdeen.
Naturally, we also feel it can hold its own when it comes to arts, culture, restaurants and entertainment—here's an introduction to the best the city has to offer.
Done something on this list and loved it? Share it with the hashtag #TimeOutDoList and tag @TimeOutEverywhere.
Find out more about how Time Out selects the very best things to do all over the world.
The best things to do in Aberdeen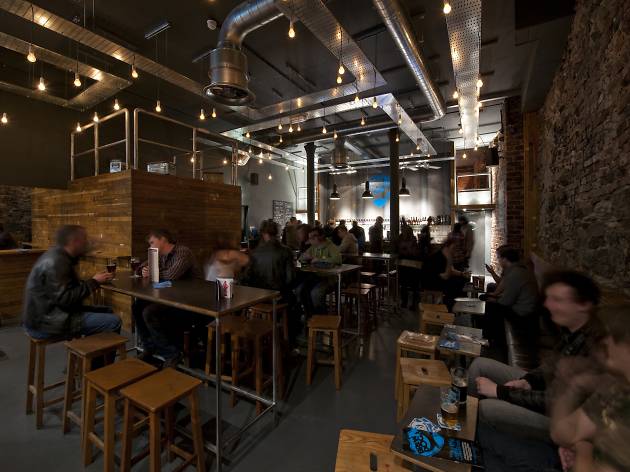 What is it? The craft beer kingpin's flagship bar.
Why go? The Scottish brewer has been one of the most prominent success stories of the craft beer revolution, so a trip to their brewery in nearby Ellon (40 minutes north of Aberdeen) is a must for hop-heads. If you'd rather stay in town though, their flagship bar is just as good a spot to sip a pint of their signature Punk IPA and enjoy a slice of their stonebaked sourdough pizza.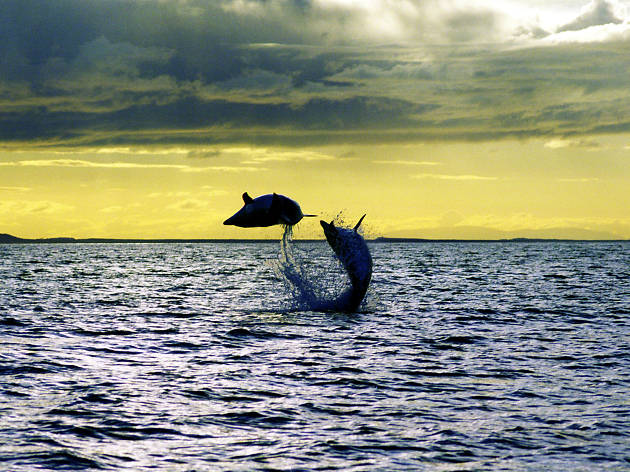 VisitAberdeen.com
2. Aberdeen Harbour Tours
What is it? A boat trip in and around Aberdeen Harbour.
Why go? While the city has plenty to keep you occupied on dry land, Aberdeen also offers lots to see for those of us with sea-legs. In addition to its striking coastline, the North Sea around Aberdeen is home to seals, puffins and even bottlenose dolphins, while minke whales and orcas (aka killer whales) have also been spotted. Reasonably priced sea tours are operated by Greenhowe Marine services.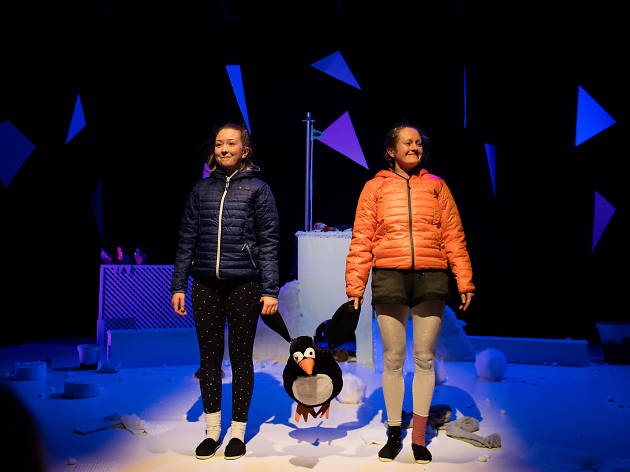 Richard Frew Photography
What is it? The city's premier performing arts venue.
Why go? Because if you want to see any sort of performance in Aberdeen – whether it be touring rock and pop bands, comedians, theatrical and operatic performances, jazz sessions, spoken word or any other artform you'd care to shake a stick at – it'll probably be at the Lemon Tree. Forthcoming highlights to look forward to (at the time of writing) include Dr John Cooper Clarke, Shaun Ryder in conversation and Craig Charles' Funk and Soul show.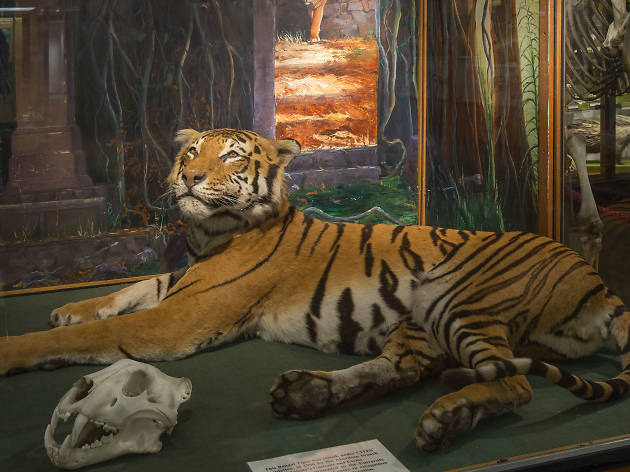 4. University of Aberdeen Zoology Museum
What is it? A collection of skeletons, taxidermy and other animal specimens.
Why go? It's not just us that finds the 'natural history' section the best part of any museum, right? From narwhal horns and long, many-ribbed snake skeletons to those taxidermy scenarios where an eagle is frozen in place as it grabs a weasel or something? Count us in. Aberdeen Uni's selection isn't the largest, but it's a fascinating (and free) way to spend a couple of hours.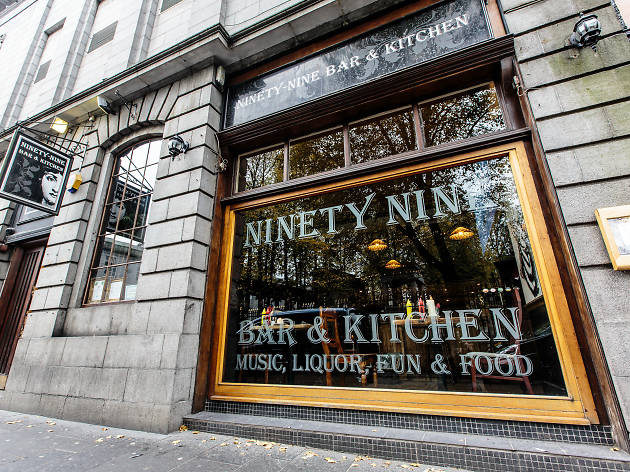 5. Ninety-Nine Bar & Kitchen
What is it? A city centre cocktail bar with a great atmosphere.
Why go? It's a friendly, unpretentious joint selling ace drinks and amazing food – what more do you want? The bar staff are confident and knowledgeable, so feel free to challenge them with something off-menu, while dishes available include home-cured salmon sandwiches, BBQ pulled beef brisket and slow-cooked lamb shoulder. There are regular live music nights as well, usually kicking off around 9pm.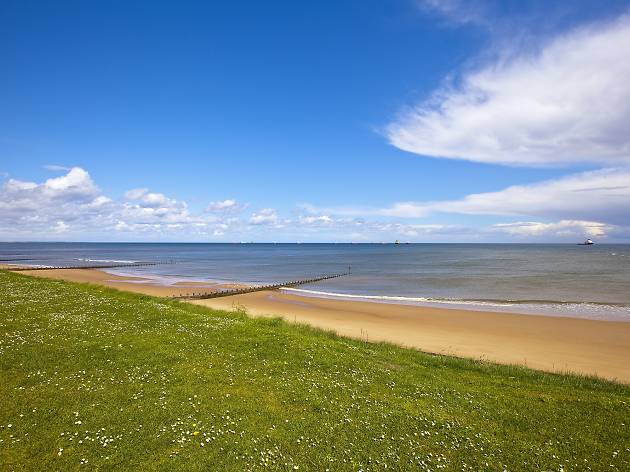 VisitAberdeen.com
What is it? We'll give you three guesses.
Why go? We'll be honest, days when it's warm enough to take a dip in the North Sea are few and far between, but you needn't (and shouldn't) wait for the wind to die down before taking a stroll along the beach's golden sands. Features like the art deco Star Ballroom and Codona's amusement park (complete with ferris wheel and rollercoasters) preserve the beachfront's nostalgic boardwalk vibe.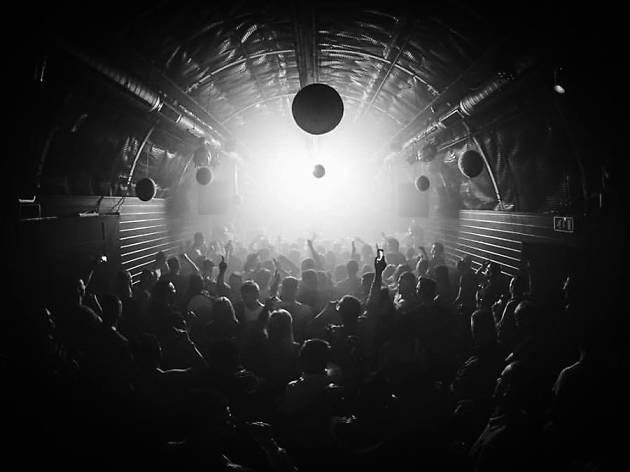 What is it? Aberdeen's best dancefloor.
Why go? A shining beacon on Scotland's northeast club scene, Tunnels deserves props for attracting a consistently strong guest line-up to its DJ booth. Honey Dijon, Space Dimension Controller, Prosumer, Patrick Topping and Scotland's own Dixon Avenue Basement Jams and Éclair Fifi have all played within the last year, while resident nights such as MELD, RARE and Nothing More to Say keep the parties continuing in-between.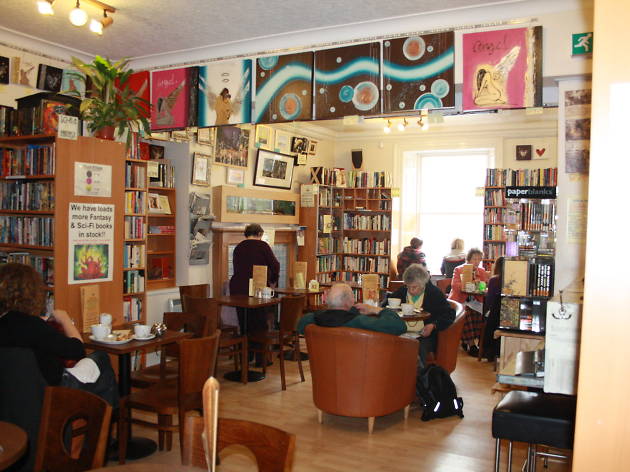 What is it? A café and bookshop.
Why go? Books and Beans isn't the first place in the world to combine two of our favourite passions (coffee and literature), but by golly, it does the combo well. A cosy wee spot slap-bang in the middle of Belmont Street, it offers a decent selection of soups, paninis and sandwiches (complete with gluten-free options), great coffee and, yes, walls lined with books (particularly fruitful for the fantasy/sci-fi-minded).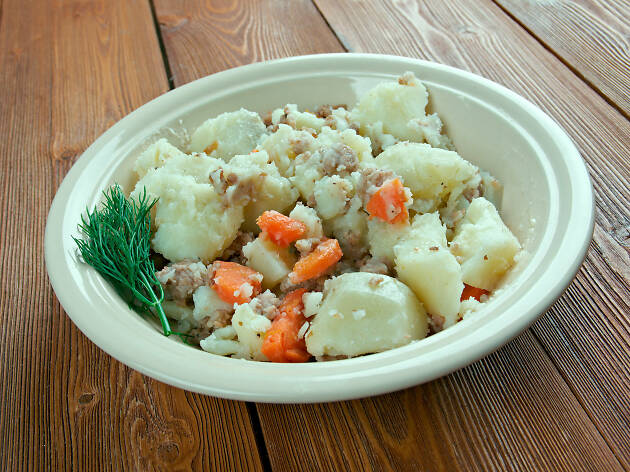 Photograph: Shutterstock
What is it? A family bakery open all night on weekends.
Why go? For starters, if you want to try the famous Aberdeen buttery (a savoury bread roll that's sorta like a flattened croissant), Thain's is a good a choice as any. What really sets it apart, though, is its timekeeping – Thain's opens at 2am Friday morning and doesn't close til 10am Sunday. If you want post-pub stodge like stovies or mac'n'cheese, couple with some great craic, this be the place.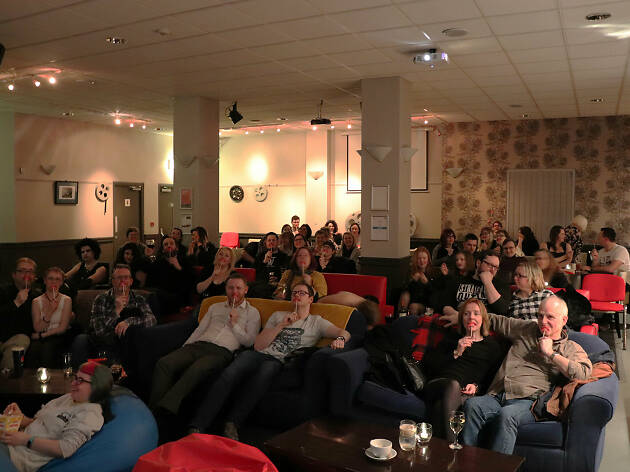 What is it? A stellar independent arthouse cinema.
Why go? With ties to both the International Film Festival and Filmhouse Cinema in Edinburgh, the Belmont confidently accomplishes everything an arthouse cinema should: screenings of new releases both mainstream and indie; strands and seasons dedicated to specific themes and directors; special events tied to the wider cultural scene in Aberdeen and beyond. Best of all, the Kino Bar in the basement screens cult classics for a fiver, with an open bar throughout.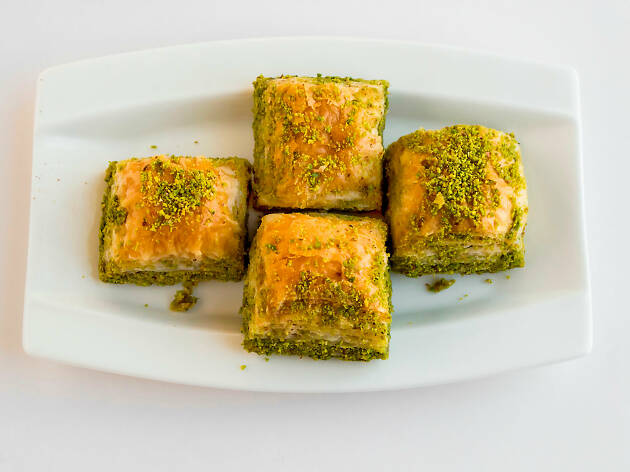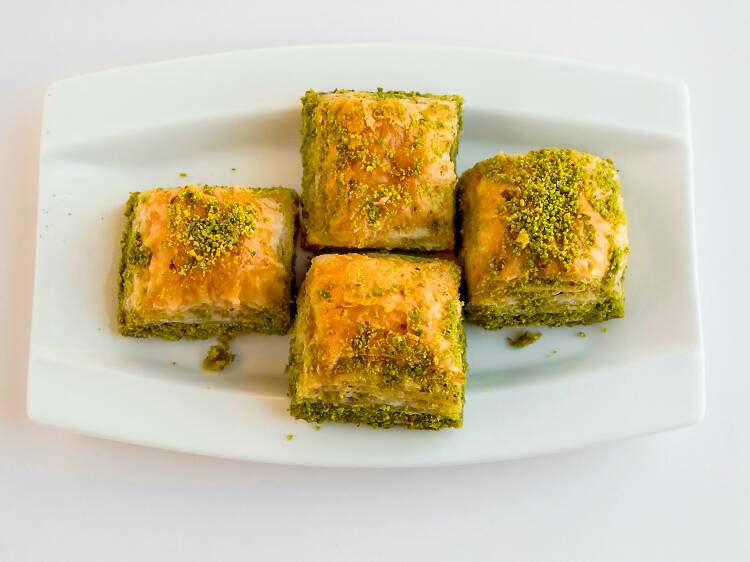 Photograph: Shutterstock
What is it? An Aberdeen institution selling delish Turkish cuisine.
Why go? Celebrating 35 years in business in 2018, Nargile is a veteran of the Aberdeen food scene. Highlights include the slow-grazing meze platter, extremely moreish baklava and – perhaps surprisingly for a place with such an extensive kebab selection – a very decent vegetarian range. Located just round the corner from Her Majesty's Theatre, it's also an incredibly popular pre-theatre spot, so bear that in mind when booking.
Hungry for the best restaurants in Aberdeen?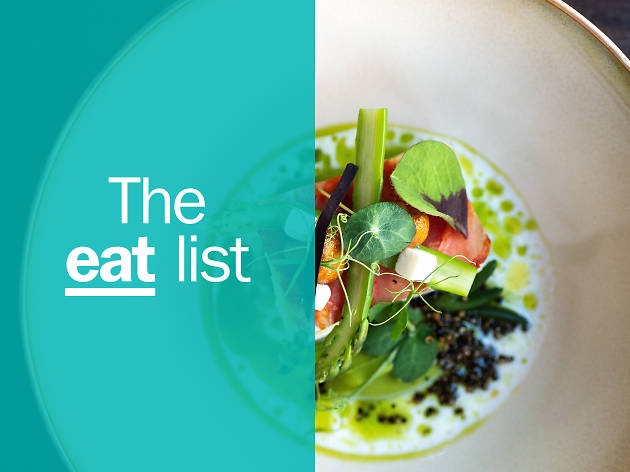 From low-level street scran catering to the student market to high-end eateries for oil execs looking to splash their hard-earned, and all points in-between.
Best selling Time Out Offers