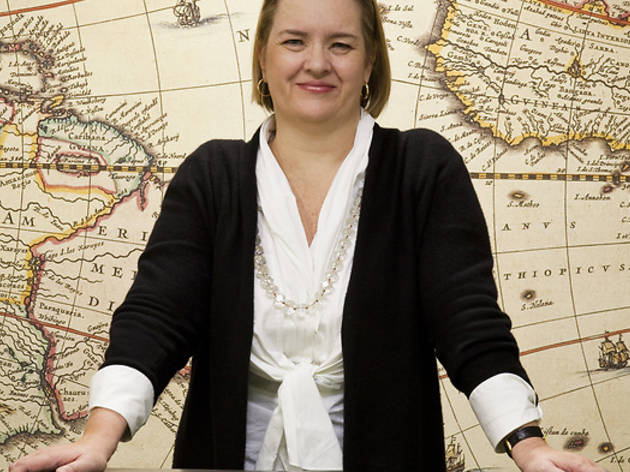 Christine Petersen Appointed as Non-Executive Director of the Board
Posted: Wednesday February 3 2016, 4:53pm
Christine Petersen has been appointed as Non-Executive Director of the Board. She will be advising the board on advancing Time Out's strategy and evolution of the digital platform globally.
Petersen joins Time Out having led global growth strategies for a number of iconic digital travel brands, including spending nearly a decade as President of TripAdvisor for Business and Chief Marketing Officer. There she oversaw tremendous growth in traffic, awareness and revenue, taking the company from a US-centric platform to the world's largest and best-known travel site.
Named one of the top 25 women in travel by Forbes Magazine, Petersen also served as Vice President, Marketing with Preview Travel and Travelocity. Prior to that, Petersen was Vice President at Charles Schwab and Co. and Marketing Director at Fidelity Investments. She began her career with American Express holding management positions in the card, travel and financial services divisions.
Petersen also currently serves as a Board Director to Bankrate, Inc. (a NYSE listed company) and an advisor and/or investor in several start-ups including VeryApt Inc, Jebbit, Inc. and Lola Travel Inc.
"This is an incredibly exciting time for Christine to join Time Out as we continue to increase our digital offering globally, now operating in 107 cities, across 39 countries worldwide, with an average monthly global audience reach of 111 million accross all channels" said Julio Bruno, Executive Chairman of Time Out Group.
"Christine will be a valued leader as a Non-Executive Director of the Board. Her expertise in the successful digital development of global brands and businesses will be essential as we continue our growth as a global digital brand and the world's leading platform to inspire people to make the most of their cities."
On her appointment, Petersen commented: "When I lived in London and New York in the 90s and 2000s, I subscribed to Time Out to get the inside track on the best things happening in the city, so I'm delighted to have the opportunity to help a brand that I love. One of the most compelling reasons I've decided to join the board at Time Out Group is the possibilities for growth and diversification; not many brands have that kind of potential. I'm looking forward to applying the experience I've gained building digital businesses to help Time Out Group continue to grow its digital media and ecommerce offering and beyond."