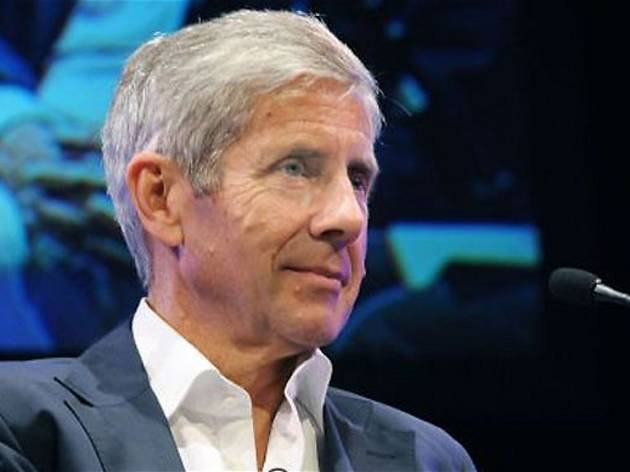 Lord Stuart Rose to Become Chairman for Time Out Market
Posted: Monday December 14 2015, 10:23am
Time Out Group has today announced the appointment of Lord Rose as Non Executive Chairman of Time Out Market.
Lord Rose brings a wealth of experience to the group as one of the UK's leading business figures and a retail expert. As Chairman, Lord Rose will oversee the international expansion of the successful Time Out Market food and culture concept developed in Lisbon, with London and New York markets expected to open in the near future. Further market hubs will follow around the world in cities with vibrant restaurant and dining cultures. Time Out Market is exploring potential cities where Time Out is a respected cultural guide, such as Sydney, Miami, Berlin, Dubai and Shanghai.
Time Out Market is bringing the best each city has to offer – the most exciting chefs and bars, with innovative arts and cultural events. Leveraging the global multimedia platform's presence in 107 cities across 39 countries and its monthly global audience reach of 95 million across all platforms, the markets will also showcase new talent from around the world.
On his appointment, Lord Rose commented: "I'm delighted to take on the role of Chairman for Time Out Market, to bring this inspiring concept to London and other cities around the world. The market hubs bring the very best of the city's diverse cultural offering together, under one roof, in an accessible and convivial setting. With this unique concept, and the trust and respect that Time Out has built as the leading global cultural guide, I see a good future for Time Out Market around the world."
Julio Bruno, Executive Chairman of Time Out Group commented: "Lord Rose will play a key role in bringing our Market concept to London and cities around the world. The Time Out Market concept completes our wider strategy by bringing Time Out to the physical space, enabling people to experience the best of the city in one place.
Peter Dubens, Managing Partner of Oakley Capital, the majority shareholder of Time Out, commented on the appointment: "Lord Rose has wide spanning retail and business expertise demonstrated over more than two decades at the highest levels of British industry. There isn't anyone better qualified to oversee the global expansion of Time Out Market, and we're excited to welcome him to the board as Chairman."
The original market, Time Out Market Lisboa at Mercado da Ribeira in Lisbon, is a 75,000sqft market hall that brings together some of the city's favourite food shops and restaurants and culture. It attracts over 40,000 people per week during peak season, and is now a number one tourist attraction in the city on TripAdvisor. The news comes following the recent announcement that Time Out Group will be taking over the franchise that has been publishing magazines and guides in Portugal's key cities, including Lisbon and Porto for 8 years, launching them on its global digital and mobile platform.