Time Out Group has been named to Fast Company's prestigious annual list of the World's Most Innovative Companies for 2020.
The list honors the businesses making the most profound impact on both industry and culture, showcasing a variety of ways to thrive in today's fast-changing world. This year's MIC list features 434 businesses from 39 countries.
Julio Bruno, CEO of Time Out Group plc, said: "We are thrilled that Time Out Group has been recognised as one of the World's Most Innovative Companies by Fast Company. It is an acknowledgement of the successful transformation and diversification of Time Out as a leading global media and leisure brand.
"2019 was a transformative year for Time Out Group with the opening of five new Time Out Markets - a diversification that is firmly rooted in Time Out's origins over 50 years ago. We are incredibly proud that our brand continues to be hugely relevant, trusted and loved, and that our curation by a global team of local expert journalists continues to inspire and influence how people experience the world's cities. This is what Time Out has always been known for and it lends itself incredibly well to the exciting brand extension that Time Out Market is. It is where our audience gets to see, smell, eat and experience the best of the city in a physical location. Today, Time Out no longer only curates the best of the city – with Time Out Market we are also part of what to do in that city."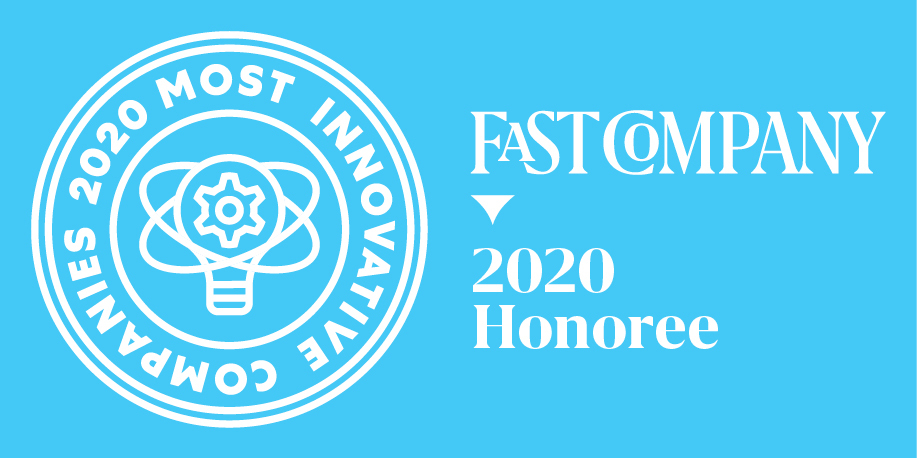 Time Out started in 1968 with a magazine in London to inspire people to explore the best of the city. Since then, Time Out editors have been writing about the best food, drink and cultural experiences. Today, a global team of local expert journalists is curating the best things to do in 327 cities in 58 countries across websites, magazines, social media and live events. Now this curation is also brought to life at Time Out Market. It is the world's first food and cultural market based wholly on editorial curation and brings the best of the city under one roof: its best chefs, drinks and cultural experiences, with everything handpicked by local Time Out editors.
The first Time Out Market was opened in 2014 in Lisbon by the editorial team behind Time Out Lisbon – driven by the vision to bring the Time Out magazine to life. Time Out Market Lisbon is now the most popular attraction in the country with 3.9 million visitors in 2018. Following this success, Time Out Group has been rolling the format out to other cities as part of its diversification and growth strategy. 2019 saw five openings in North America: in Miami and New York in May, in Boston in June, and in Montreal and Chicago in November. There are now six Time Out Markets, spanning a total of 185,000 sq ft and offering food from 120 much-acclaimed chefs and restaurateurs. This year, Time Out Market Dubai is set to open followed by London-Waterloo (2021) and Prague (2023).
Fast Company's editors and writers sought out the most groundbreaking businesses on the planet and across myriad industries. They also judged nominations received through their application process.
The World's Most Innovative Companies is Fast Company's signature franchise and one of its most highly anticipated editorial efforts of the year. It provides both a snapshot and a road map for the future of innovation across the most dynamic sectors of the economy.
"At a time of increasing global volatility, this year's list showcases the resilience and optimism of businesses across the world. These companies are applying creativity to solve challenges within their industries and far beyond," said Fast Company senior editor Amy Farley, who oversaw the issue with deputy editor David Lidsky.
Fast Company's Most Innovative Companies issue (March/April 2020) is now available online at fastcompany.com/most-innovative-companies/2020, as well as in app form via iTunes and on newsstands beginning March 17, 2020. The hashtag is #FCMostInnovative.
ENDS
Notes to editors
For more information please contact: PR@timeout.com
About Time Out Group plc
Time Out Group is a global media and leisure business that helps people explore and experience the best of the city through its two divisions - Time Out Media and Time Out Market. Time Out launched in London in 1968 with a magazine to help people discover the exciting new urban cultures that had started up all over the city. Today, the Group's digital and physical presence comprises websites, mobile, magazines, live events and Time Out Market. Across these platforms Time Out distributes its curated content - written by professional journalists - around the best food, drink, culture, entertainment and travel across 327 cities in 58 countries. Time Out Market is a food and cultural market which brings the best of the city under one roof: its best chefs, drinks and cultural experiences - based on editorial curation. The first Time Out Market opened in Lisbon in 2014 and Miami, New York, Boston, Montreal and Chicago followed in 2019 with a further pipeline in other global locations. Time Out Group, listed on AIM, is headquartered in the United Kingdom.
ABOUT FAST COMPANY
Fast Company is the only media brand fully dedicated to the vital intersection of business, innovation, and design, engaging the most influential leaders, companies, and thinkers on the future of business. Since 2011, Fast Company has received some of the most prestigious editorial and design accolades, including the American Society of Magazine Editors (ASME) National Magazine Award for "Magazine of the Year," Adweek's Hot List for "Hottest Business Publication," and six gold medals and 10 silver medals from the Society of Publication Designers. The editor-in-chief is Stephanie Mehta and the publisher is Amanda Smith. Headquartered in New York City, Fast Company is published by Mansueto Ventures LLC, along with our sister publication Inc., and can be found online at www.fastcompany.com.