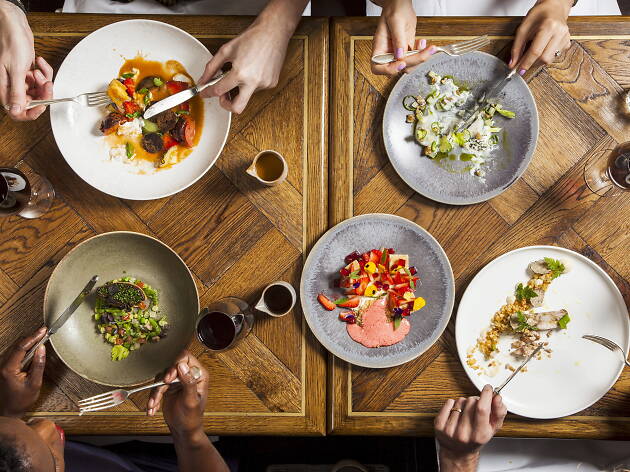 Time Out Group plc announces sale of investment in Flyt Limited to Just Eat
Posted: Tuesday January 22 2019, 12:11pm
Time Out Group plc (AIM: TMO), the global media and entertainment business, is pleased to announce that it has completed the sale of its stake in Flyt Limited ("Flyt" formerly known as "Flypay") to Just Eat Plc ("Just Eat"), a leading global marketplace for online takeaway delivery.
Time Out has received £9.6m proceeds for its entire stake. This represents a £4.5m profit on disposal or 88% increase over the previously reported investment holding.
Time Out made a strategic technology investment in Flyt in July 2015. During Time Out's investment Flyt has significantly scaled its operations, grown revenues and expanded to over 3,000 quick service and branded restaurants. Just Eat made a minority investment in Flyt in 2016, making this full exit to Just Eat a great outcome for both Time Out and Flyt.
Time Out will use the proceeds to invest in one of its top strategic priorities which remains the global rollout of Time Out Market following the success of the first site in Lisbon which attracted 3.6 million visitors in 2017. This year, five new Time Out Markets are set to open in North America, including Miami, New York, Boston, Chicago and Montreal, the Group's first management agreement. Impressive line-ups of some of the cities' top chefs have already been announced for the soon-to-open location in Miami – where all kitchens have been signed up – as well as for New York and Boston.
Julio Bruno, CEO of Time Out Group plc, stated: "We would like to thank Flyt founders Tom Weaver and Chris Evans and the wider team for their excellent work in developing their business during the last three years. Just Eat's investment announced today proves that this is a success story and we are proud to have been part of it. We wish them all the very best as they take the business forward to the next phase of growth in partnership with Just Eat".
Tom Weaver, CEO of Flyt, commented: "I would like to thank the team at Time Out for their support over the last three years. During this period, we have significantly grown the business which now supports thousands of restaurants in both Europe and North America. We are excited to be part of Just Eat and look forward to working with them and our other partners to further develop the business".