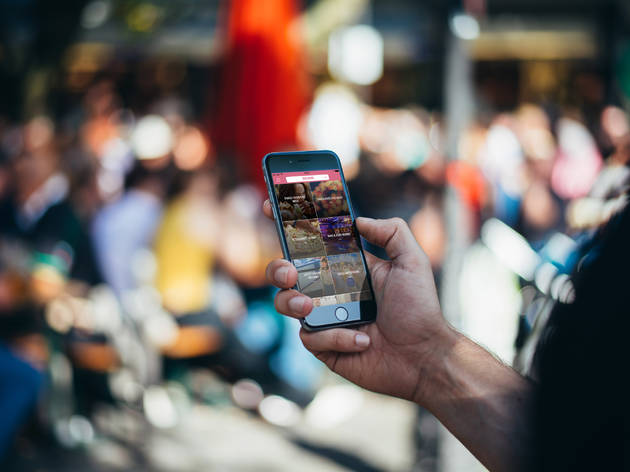 Time Out launches 'Discover' – the latest update to its iOS app
Posted: Thursday October 27 2016, 5:44pm
Time Out, the trusted global brand for inspiring and enabling people to make the most of their city, announces the launch of 'Discover', a new version of its iOS app.
Available now, this latest app version makes it simple and fun to uncover a city as it brings together the very best of Time Out: high-quality curated content of restaurants, bars and things to do in the city – viewed on a list or a map so the best spots nearby can easily be found. The update also offers an improved navigation letting users filter the most relevant content based on what they are looking for, where they are and when they are going out, whether in London, Paris, New York, Chicago, LA or other great cities around the globe.
This version 4.5 is another milestone for Time Out in its mission to enable and inspire its monthly global audience of 137 million to discover, book and share what the world's cities have to offer.
Alfredo Ouro, SVP Product of Time Out Group, said:
"We develop and innovate for one reason and that is to inspire people to discover, book and share and to help them make the most of the city. Our mission is to put the world's greatest cities in the palm of our audience's hands.
Our latest app version is a great step ahead and has just been featured in the 'Hot This Week' list in the Apple Store. Stay tuned as we work on more updates focusing on editorial inspiration, geo-mapping, further improved usability and enhanced mobile booking capabilities for thousands of theatres, restaurants and attractions across cities worldwide. We want to rebuild our digital products to make them faster, easier and better than ever before so our audiences can experience the very best of the world's cities."
The latest version of the Time Out 'Discover' app can be downloaded for iPhone or iPad on the App Store now.