Heads up! We're working hard to be accurate – but these are unusual times, so please always check before heading out.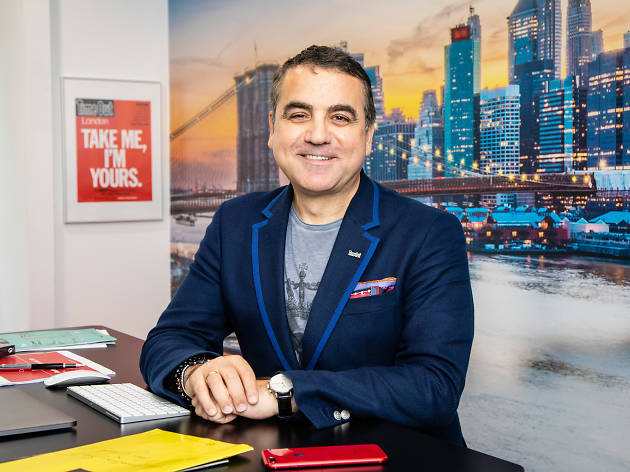 'We champion cities': an interview with Time Out CEO Julio Bruno
As Time Out celebrates its fiftieth anniversary, the head of Time Out Group lays out his global vision for the brand
Time Out turns 50 in 2018, and as this internationally recognised media and entertainment brand marks that milestone, the man in charge is Julio Bruno. Having joined the company in 2015 as executive chairman, Bruno was responsible for launching Time Out on the AIM stock exchange the following year, raising £90 million to invest in the business as it adapts for the future.
With expert content covering hundreds of cities around the world, offices on four continents and the Time Out Market and live events broadening the company's remit far beyond traditional media, Time Out has transcended its origins as a London arts and events magazine. And although times aren't easy for publishers, Bruno – now the CEO of Time Out Group – is optimistic about the course as he steers Time Out into the next 50 years.
Time Out is 50 years old. How has it changed, in your view, since 1968?
'I wasn't there in 1968! But when you look back and hear from people who were there, and from when I got to know Time Out many years ago, you can see the evolution of the brand. It was a magazine that was very in-your-face, trying to find things that nobody else could in a pre-digital era when you had to sit down and spend time reading information. Today you have information like that [clicks fingers]. The internet has changed what Time Out is – it has had to become something else. It's still a curation of the city, but it has to do much more digitally. We are still recommending places to people, but we are allowing them to buy tickets to places as well, and doing our own events. Our Time Out Market closes the circle and takes curation to a different level. Now we are part of the city: not only are we recommending, but we're part of the recommendation. But the same Time Out of 50 years ago is still there.'
Does having a 50-year legacy present challenges?
'Yes, it does. You want to preserve what made you who you are. We are part of Time Out, but we don't own it, and that legacy is sometimes very strong. Sometimes it makes you think, "I cannot do that", "I cannot touch that." But you have to be able to transform it to suit different times. People don't get information today the way they did 50 years ago. Can you imagine having all the listings we used to? You don't need that today: it's all on the internet.'
'The number one thing I love about Time Out is its professionally curated content.'
In the age of user reviews, what's the point of editors?
'You're talking to a person who used to work for TripAdvisor! The number one thing I love about Time Out is its professionally curated content. In a world where everybody is now an editor, a super-blogger, an influencer – through that fog of fake news and likes (or not-likes) on Facebook, the shining stars are professional editors. In a world where anyone can try to tell you "this hotel is great" because it had clean sheets, it's more relevant than ever to have professionals. And who else other than Time Out – at a global level – is sending those expert editors to concerts, theatre, films and restaurants to give a professional critique? Professional curation is key to what we do.'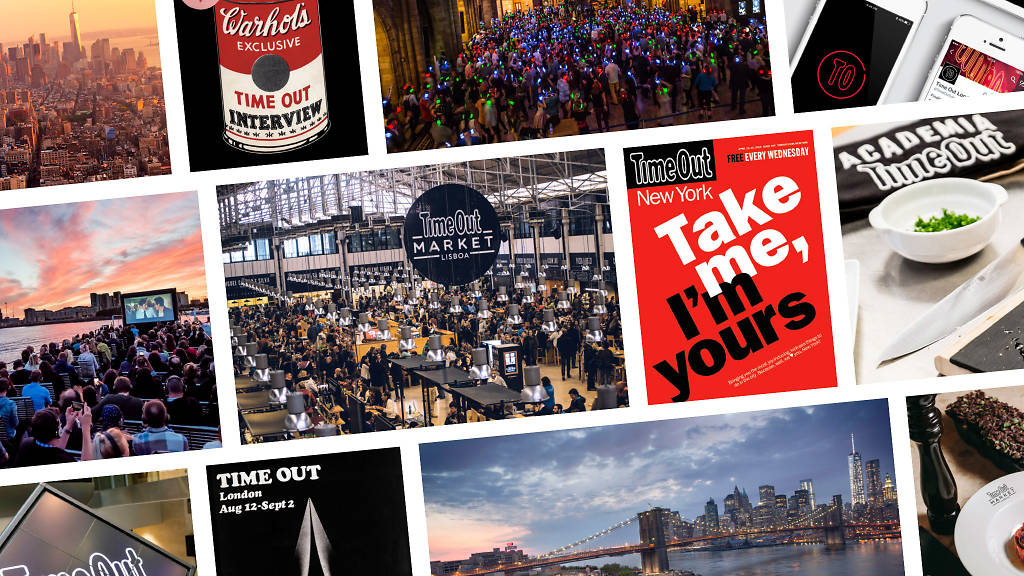 Does going into business with people – for instance, hosting chefs in the Time Out Market – threaten editorial independence when writing about those people?
'I have never heard from my editors that they feel that way. At a personal level, if I asked an editor of mine to write one thing or another, they would probably do the opposite. Consumers see through that, so we'd be shooting ourselves in the foot. It's very important for Time Out to have that neutrality.'
Does print have a future at Time Out and elsewhere?
'Yes – and today more than ever. It's funny: Facebook has recently been advertising in our London magazine, because it's looking for credibility and the media it has decided to use is print. There is that power of people having something in their hands. There is something about the written word that is a tonic, that has been for thousands of years. If you are an advertiser and put your brand in a beautifully curated magazine and put it in the hand of the consumer, how many people notice? More than are waiting on a computer for you to click on an article 2,000 miles away. It's a more emotional connection with a print magazine than the screen.'
'We are metropolitan, we are urbanites and we're very proud of that.'
Time Out used to be known for taking a social and political stance on issues, especially in the '70s. Does it still do that?
'Something Time Out had then and still has now is – and maybe I'm being grandiloquent – a preoccupation with human rights. We champion cities. We are metropolitan, we are urbanites and we're very proud of that. We believe the city represents diversity, inclusion, equality, no discrimination by race, creed, sexual orientation… We have many readers in the LGBT+ community and we're proud of that. We have writers and freelancers who come from minorities. We showcase fringe art and events that nobody else does. We're a champion of the most modern and interesting cities in the world, and inclusion and diversity make us who we are. This is not a pose: we do it because we believe in it. That's our way of being in the political discourse.'
Julio Bruno with the staff of Time Out London, summer 2018. Photo: Kate Booker
What's the most important thing that's happened at Time Out since you joined in 2015?
'Taking the company public a week before Brexit in 2016 was no small feat. Globalisation: bringing some of the independent franchises in as part of the bigger company. Committing to open Time Out Markets in Miami, Chicago, Boston, New York, Montreal. Everything around us, in the media world, has changed dramatically because of Google, Facebook, Netflix, Amazon and Apple. So still being here, still standing and growing – that has been very dramatic.'
What's your favourite Time Out city and why?
'I have lived and worked in many Time Out cities: Chicago, London, Paris, Madrid, Barcelona, Hong Kong… but my favourite is New York. You have the most incredible art, theatre, musicals, shows in the street and events of every kind. It has this controlled madness that I love. The sounds, the smells make it an incredible city to live in and visit. You can say that of London, Paris, Madrid, but if I had to say one, it would be New York.'
How will Time Out look in another 50 years?
'The technology will have changed so much. You'll probably receive information directly into your retina – all very "Star Trek"-y. But Time Out will still be the brand associated with cool cities and what to do in those cities. We will still be one of the big players in media and entertainment. We will still be ambassadors of the city. That is in Time Out's DNA and no one's going to change that.'
Discover the history of Time Out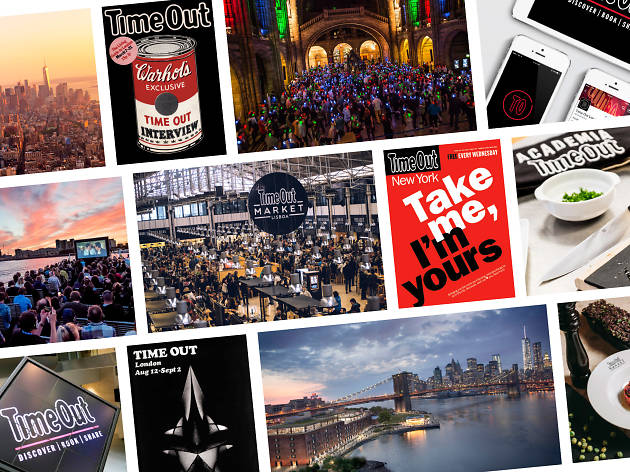 From a self-published magazine in 1968 to a global media and entertainment brand inspiring millions, this is the story of Time Out