Tony Elliott, late founder of Time Out
Mr Elliott founded Time Out in 1968 with £70 during a summer break from Keele University.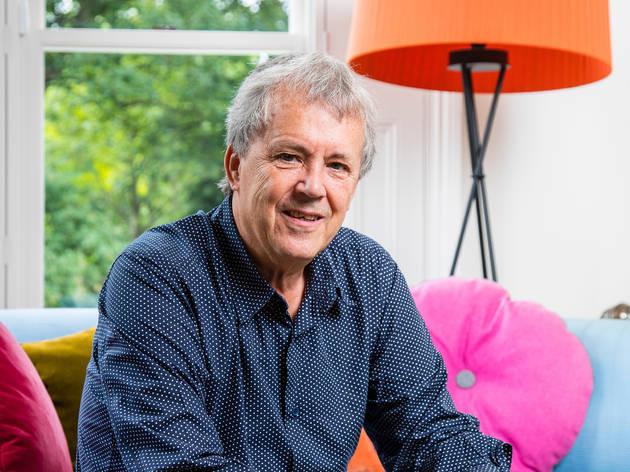 The Time Out magazine was initially a folded down poster equivalent to eight pages of today's printed format that Mr Elliott handed out himself.
The range of curated content sought to reflect the best of what was happening in London together with a focus on the issues of the day and laid the foundations for the Time Out brand's coverage and culture today. Over the years, Mr Elliott transformed Time Out into a global media brand and, in November 2010, sold a controlling share of Time Out to Oakley Capital to provide operational support and investment to bring the brand back under common ownership and to develop the digital platform.
Before his tragic death from Lung cancer in July 2020, Tony Elliott was a Non-Executive Director of the Company from November 2010, having previously served as Executive Chairman of Time Out since its founding in 1968.
Mr Elliott was a director and/or trustee of a number of cultural institutions, including Create London and The Factory Trust (Manchester). At the end of 2017, he stepped down as director and/or trustee of The Roundhouse (where he also served as Vice Chair), Somerset House Trust and Somerset House Enterprises Ltd. In addition, Mr Elliott had previously acted as a director and/or trustee of Human Rights Watch's London Committee (founding Chair), HRW International Board, Film London, Soho Theatre Company, The Photographer's Gallery, The British Film Institute (Governor) and BFI Production Board (Chairman). In May 2014, Mr Elliott received the prestigious Goodman Award, which honours an individual who has made an outstanding long-term contribution to the arts in a voluntary capacity. In June 2017 Mr Elliott was appointed a CBE.
1947 - 2020
A tribute from Time Out Group CEO, Julio Bruno:
"Tony loved Time Out: it was his life project, and his passion for the brand appeared in every conversation we ever had, whether in a board meeting or having lunch in one of his favourite places. I remember, when we took the company public in 2016, how proud he felt that his creation was now listed on the stock exchange. He told me: 'Julio, this is the beginning of the next chapter, and you have to go with the times and innovate. Time Out will go on.'
We owe him very much and we will fight to keep his legacy alive. Time Out will go on, whether it is in print, in digital or in physical form via our Time Out Markets. There will be new editors, new designers, new marketeers, different management, but the mission of Time Out will endure: helping people go out better.
I send my heartfelt condolences to his widow Janey, his sons, Rufus, Bruce and Lawrence, and his family and friends. We are thinking of you."
Rest In Peace, Tony.
Love,
Julio Bruno CEO, Time Out
Read further tributes to Tony Elliott from friends, colleagues and cultural icons.