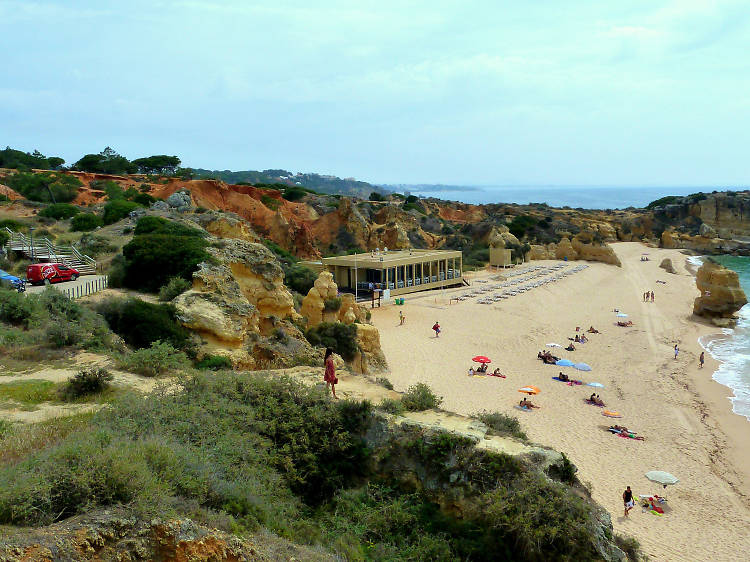 Photograph: Courtesy CC/Flickr/David van der Mark
What is it? One of the best things you can do in Albufeira. This beautiful sandy beach sits in a cove surrounded by red and orange-coloured cliffs, rock formations and a waterfall. The rock formations are very popular with photographers because of their peculiar shapes.
Why go? To paddle in the sea and relax on the sand in the sunshine. In summer, the beach can be crowded, but it is possible to find quiet spots. In the evening, there are loads of restaurants with sea views nearby to grab dinner at.