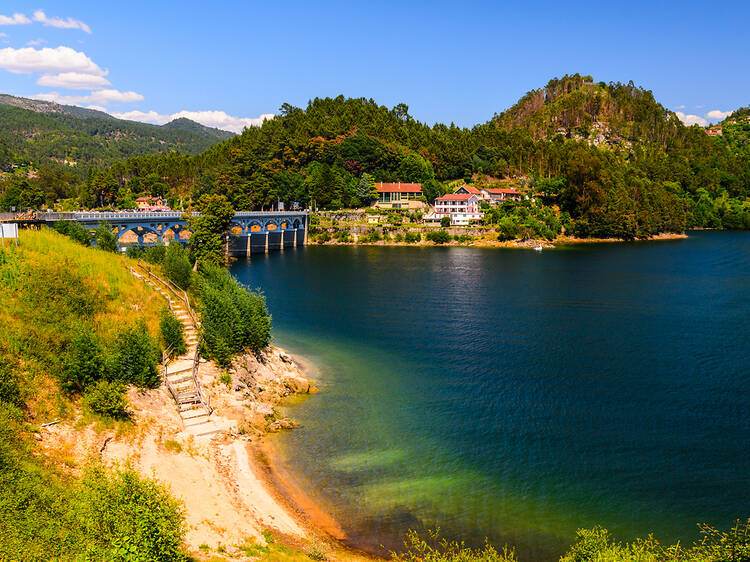 Photograph: Shutterstock
Visit for: Stunning natural landscapes and world-famous wines
Northern Portugal is renowned for its friendly inhabitants and their love of a good party. Tourists rarely venture far beyond the ridiculously picturesque city of Porto (and its equally good-looking sister city of Vila Nova de Gaia on the opposite bank of the Douro), but northern Portugal is also home to the country's only national park: the wildly beautiful Peneda-Gerês, where wolves roam and villages are carved from ancient stone.
The region is also home to historic cities packed with stunning Baroque architecture – there are particularly fine examples in beautiful Braga and in Guimarães, the city known as 'the birthplace of Portugal – and gloriously unspoiled river beaches such as the pine-flanked sands of the Praia Fluvial da Lomba, on the banks of the Douro in Gondomar.
Then there are the verdant terraced hills of the Douro wine region, where the Douro International Natural Park further contributes to making this one of the most beautiful and diverse regions in the country – or indeed, the whole of Europe.
READ MORE: The best things to do in Porto