The 10 best restaurants in Albuquerque to try right now
Whether you order your chili green, red or Christmas, these are the best restaurants in Albuquerque, New Mexico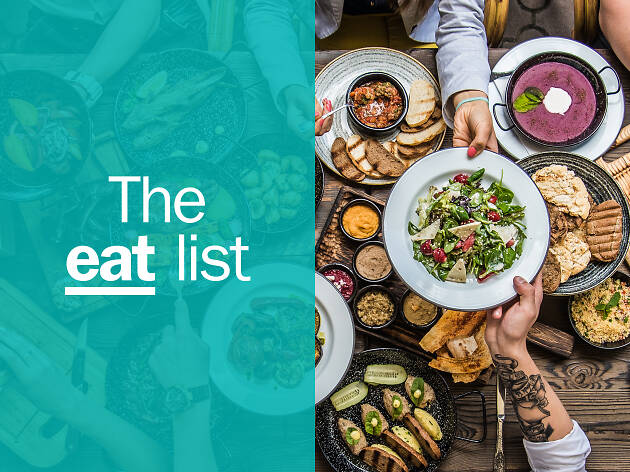 Southwestern food is a unique mash-up of hearty ranchero fare, Mexican food and Native American cuisines with one very important distinction: New Mexicans put Hatch green chili on everything. Whether you're dining in charming Old Town or modern downtown while exploring the top things to do in Albuquerque, be prepared to answer how you want your spice—red, green or Christmas (a mix of the two)—at any of the best restaurants in Albuquerque.
Best restaurants in Albuquerque
1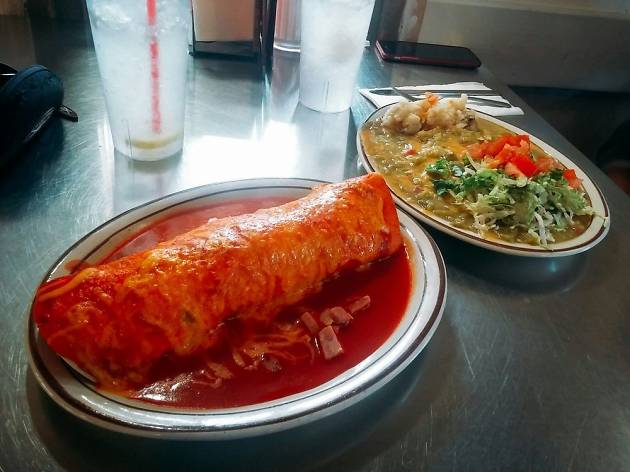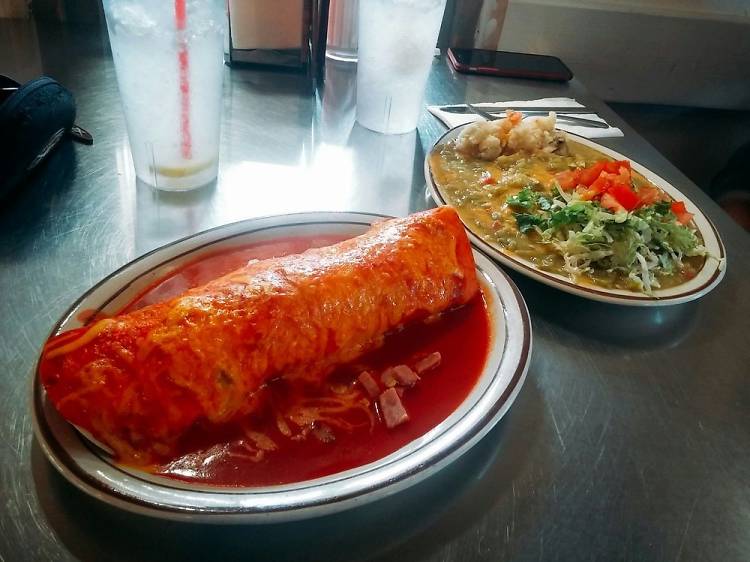 Photograph: Yelp/Karl Erich M.
For an only-in-New-Mexico experience, walk through Duran Central Pharmacy, an Albuquerque institution since 1942, to the diner in the back. Perch on a bright orange stool and fill up on heaping portions of New Mexican food drowning in red, green or Christmas (combo) chile sauces with handmade tortillas. The chili and the blue corn enchiladas are classics for any day of the week, but head here on Thursdays for carne adovada, a NM-style pork red chile dish served with beans, potatoes and a tortilla.
2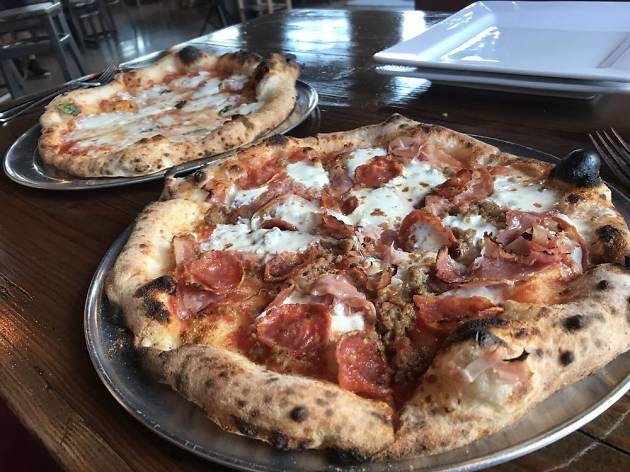 Photograph: Yelp/Dunkin W.
Amore is Albuquerque's only certified Neapolitan pizza restaurant with a 905° F stone oven. Start things off with housemade burrata filled with Amore truffle cream sauce, then move on to pizza. We like the Albuquerque Duke, topped with tomato sauce, housemade mozzarella, Pecorino Romano cheese, Italian sausage, Hatch green chiles and olive oil.
3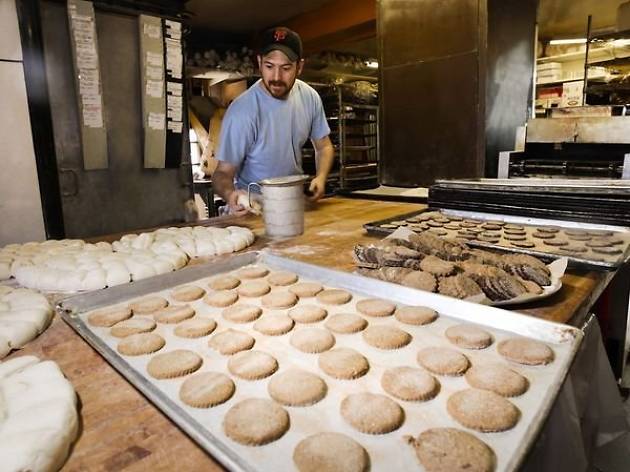 Photograph: Yelp/Larry M.
Old Town ABQ's Golden Crown Panaderia has been family run since 1972. The classic panaderia turns out sandwiches, pizza, pastries and cookies all day long, but it's their beloved breads that draw crowds (and supplies many restaurants and hotels around town). The showstopper is the New Mexico green chile loaf filled with tomatoes, onions, cilantro, green chile, Parmesan cheese and a secret blend of spices.
4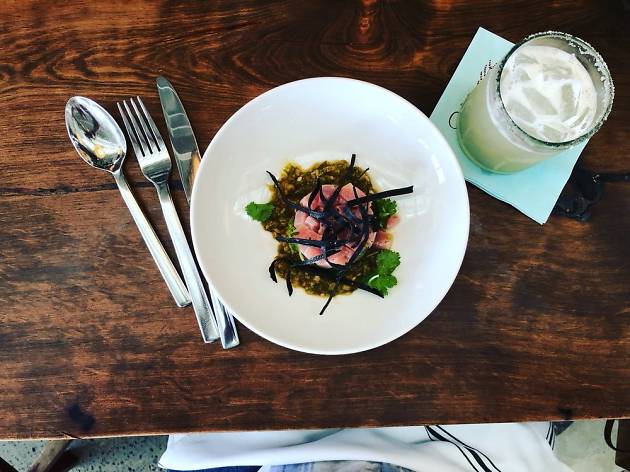 Photograph: Yelp/Ashley W.
Los Poblanos offers a rustic-chic retreat in a 1930s ranch house, a farm-to-table restaurant and lavender apothecary products from organic lavender fields on property. Animals roam the 25-acre property where New Mexican native chef Jonathan Perno utilizes ingredients from their verdant property. Dine on seasonal dishes like stuffed trout, lamb agnolotti or mole rojo with braised lamb and green rice.
5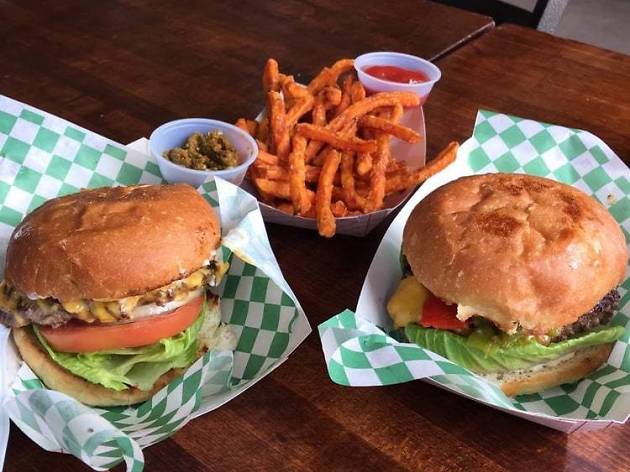 Photograph: Yelp/Tracy T.
In the Green Jeans Farmery complex—a collection of eateries, bars and shops in shipping containers—Rustic on the Green is a tiny burger spot that sprung from the popular Rustic 505 food truck. The house favorite is the Divine Intervention, a burger loaded with blue cheese, caramelized onions and balsamic reduction. We recommend The Sacred with NM green chiles, American cheese and onions, paired with neighboring Santa Fe Brewery beers.
6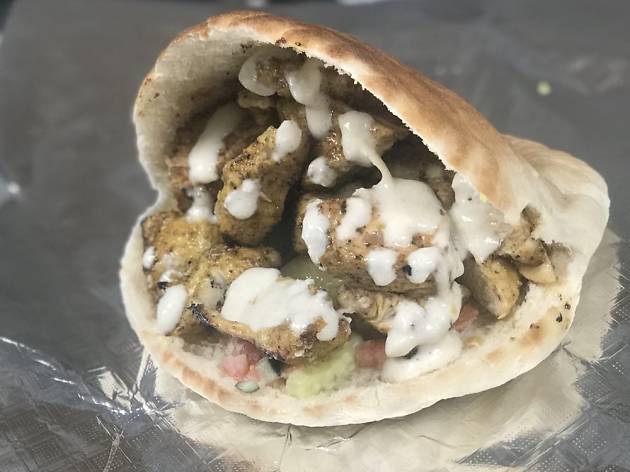 Alquds Mediterranean Grill & Grocery
Tired of green chili? Alquds offers fresh Middle Eastern groceries and a solid take-out menu. Nosh on ABQ's best hummus, fattoush salad, gyros and lamb shawarma and make sure to order an iced mint tea to wash it all down.
7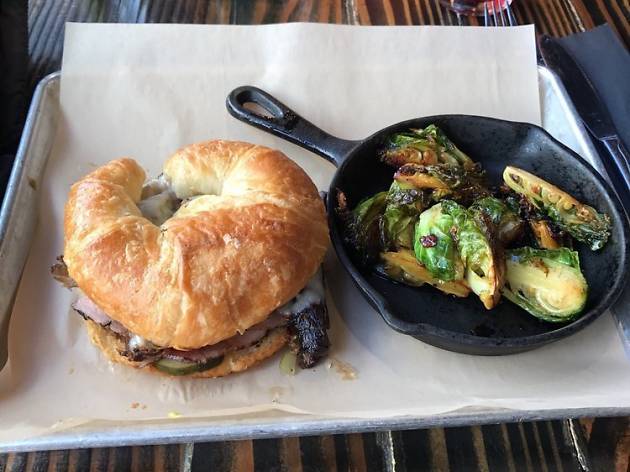 Photograph: Yelp/Chelsea W.
Fork & Fig chef Josh Kennon prides himself on not using any freezers or fryers at his restaurant, resulting in fresh sandwiches, wraps and burgers made with fresh, local ingredients. In the bustling restaurant, regulars dine on the green chile burger with a side of creamy goat cheese cojita corn, but we like the smoked brisket and Spanish chorizo cemita sandwich and the crobster with butter-poached lobster, crab, bacon, dill aioli and fried onions on a ciabatta roll.
8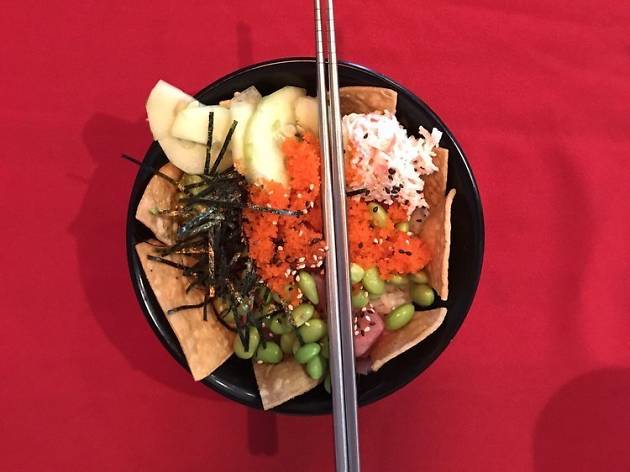 Photograph: Yelp/Annie J.
In a city heavy with rich foods, Poki Poki Cevicheria is a welcome break with fresh, build-your-own bowls of fish and toppings. Choose your adventure: the bar is packed with tuna, ceviche, salmon, pineapple salsa, crab salad, seaweed salad, served over a base of white rice, brown rice, salad or corn chips.
9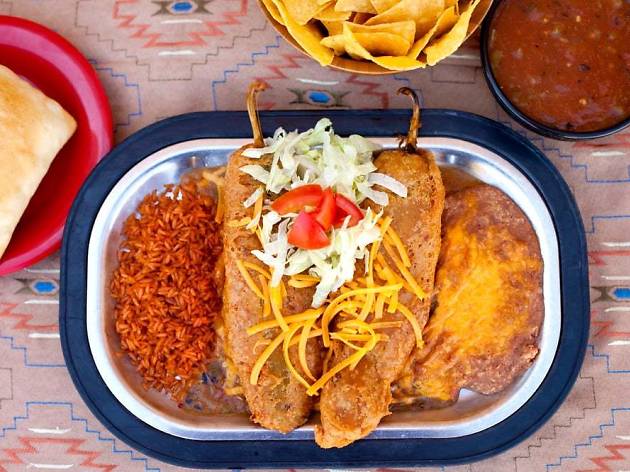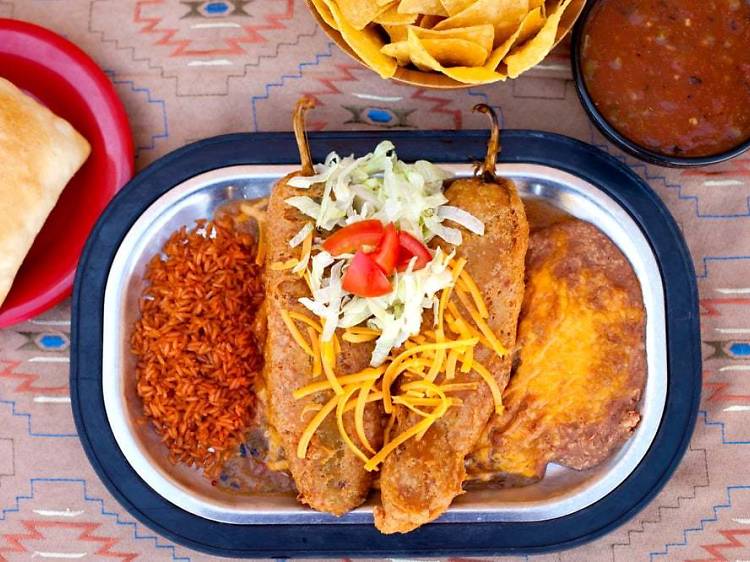 Photograph: Courtesy La Salita
La Salita serves old school New Mexican cuisine. The sopapillas, blue corn enchiladas and beef brisket burrito (only available Wednesdays and Saturdays) draw lines, but it's the chile relleno that is often voted best in the city. Two large Hatch green chiles are fried in an egg-less batter and stuffed with your choice of cheddar cheese, Swiss-American cheese or avocado. Order the Grand Tomas platter for a smaller burrito, enchilada, tamale, taco and chile relleno, all on one plate.
10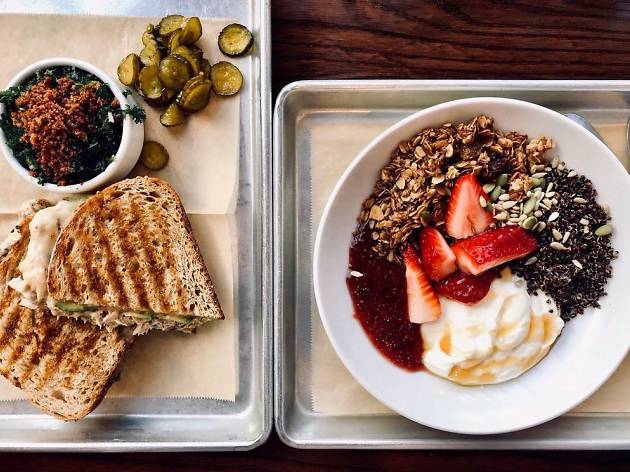 Photograph: Yelp/Zoila A.
This breakfast and brunch favorite is organic, fresh and sources from a range of local farmers. Head here for the croque madame, avocado toast and smoked salmon on house English muffins.
Discover Time Out Market: the best of the city under one roof
Ready for some exploring?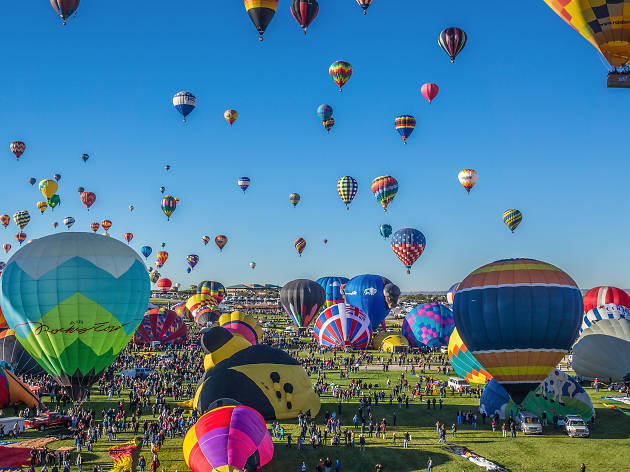 Whether you greet the dawn with a ride in a hot air balloon, go for a bike ride along the Rio Grande or take a tour in Walter White's van, use our guide to check off all the best things to do in Albuquerque, New Mexico.