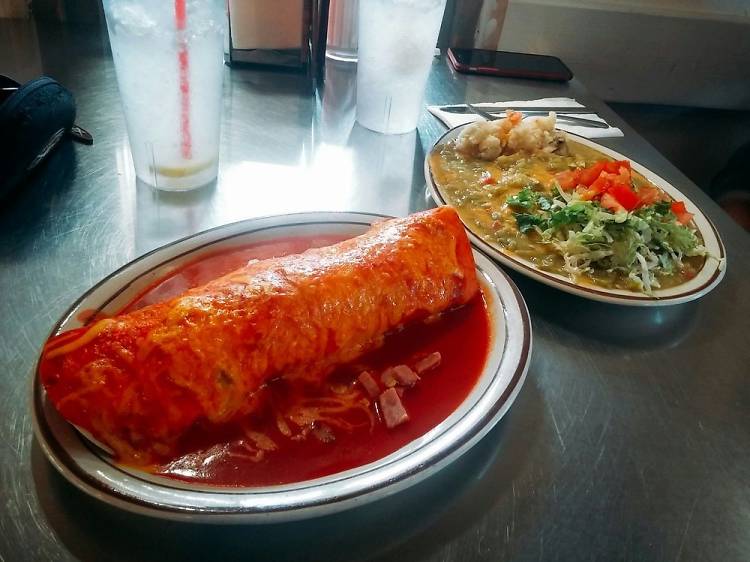 Photograph: Yelp/Karl Erich M.
1.

Duran Central Pharmacy
For an only-in-New-Mexico experience, walk through Duran Central Pharmacy, an Albuquerque institution since 1942, to the diner in the back. Perch on a bright orange stool and fill up on heaping portions of New Mexican food drowning in red, green or Christmas (combo) chile sauces with handmade tortillas. The chili and the blue corn enchiladas are classics for any day of the week, but head here on Thursdays for carne adovada, a NM-style pork red chile dish served with beans, potatoes and a tortilla.