The 12 best things to do in Albuquerque
Explore ABQ via hot air balloon or Breaking Bad tour using this guide to the best things to do in Albuquerque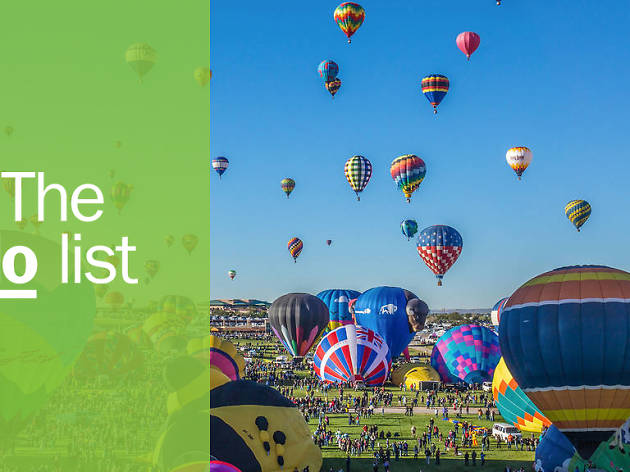 New Mexico's largest city is known for vast, gorgeous skies, a massive river, a burgeoning film and television business, and amazing restaurants. It's these categories that inform the best things to do in Albuquerque. Whether you greet the dawn with a ride in a hot air balloon, go for a bike ride along the Rio Grande or take a tour in Walter White's van, use our guide to check off all the best things to do in Albuquerque, New Mexico.
Done something on this list and loved it? Share it with the hashtag #TimeOutDoList and tag @TimeOutEverywhere.
Find out more about how Time Out selects the very best things to do all over the world.
Best things to do in Albuquerque
1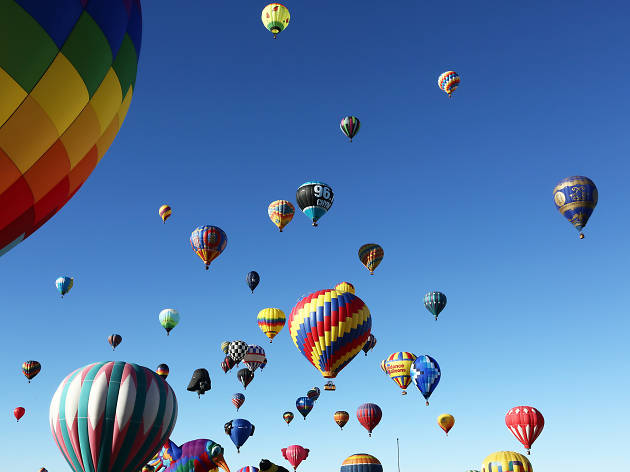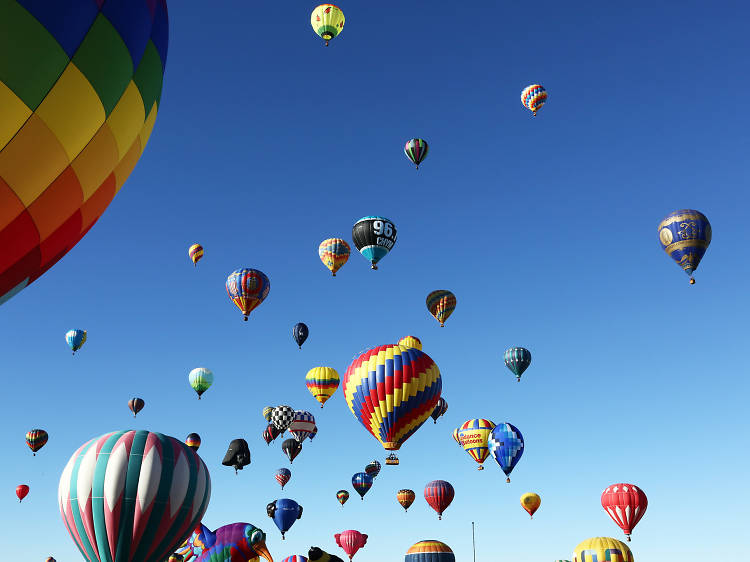 Photograph: Flickr/gardener41
Ride in a hot air balloon
The hot air balloon is synonymous with the state of New Mexico. Celebrate at the annual Albuquerque International Balloon Fiesta, the most photographed event on earth! Enjoy the sites from down below or hop in a balloon yourself. There are countless companies that offer these amazing rides including Aerolgelic Ballooning, World Balloon, and Rainbow Ryders.
2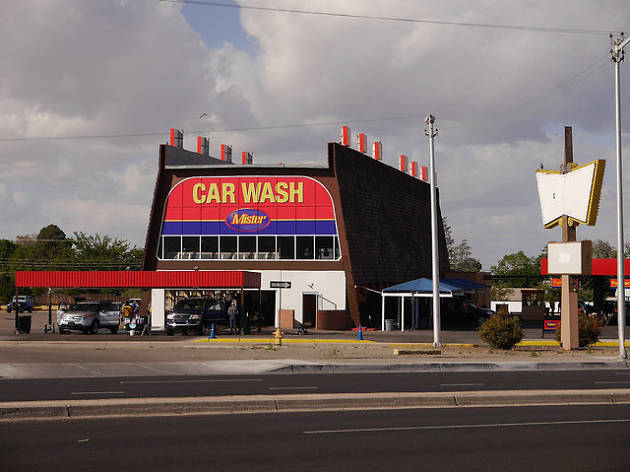 Photograph: Flickr/Anna Irene
Miss the days of binge-watching Breaking Bad? Wish you could somehow relive the adventures? On this three hour tour, you can visit all the most iconic film location sites while riding in Walter's original RV! The tour is fully interactive and even stops for lunch at Los Pollos Hermanos. The ticket price is $75 but the experience is priceless.
3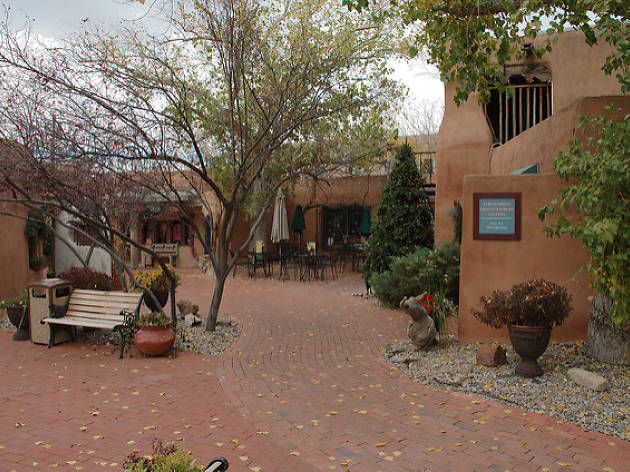 Photograph: Flickr/Malcolm Tredinnick
The roots of Albuquerque lead to its Old Town Plaza, a gathering space for unique stores, delicious restaurants, beautiful jewelry, and amazing art. Shop for western wears (ironically or not) and answer the unofficial state question at Church Street Cafe: red chili, green chili or Christmas (mixed)? The Plaza also offers several guided tours and houses the San Felipe de Neri church and Albuquerque Museum.
4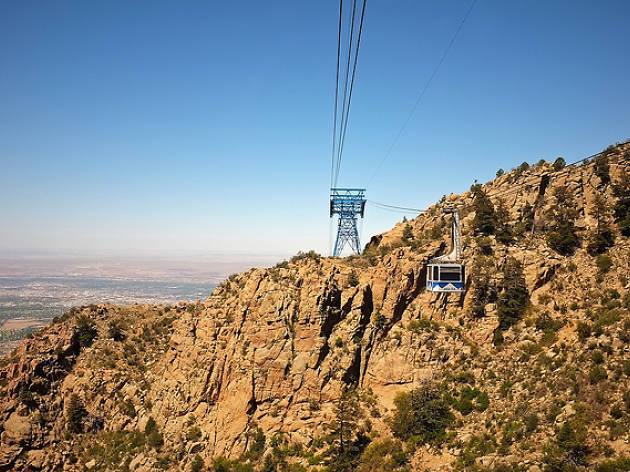 Photograph: Flickr/Edmund White
Sandia Peak Aerial Tramway
2.7 miles of breathtaking views make for an unforgettable trip up the Sandia Peak Aerial Tramway. Ascend over harsh canyons and riveting terrain until you reach the observation deck that offers a 11,000 square-mile perspective atop Sandia Peak in the Cibola National Forest. For an even more colorful experience, take the tram at sunset and witness the New Mexican sky that has inspired artists for centuries. The ride clocks in at 15 minutes one-way and temperatures at the top can be up to 30 degrees cooler than at the start. Up there, enjoy dinner at Sandiago's Grill before your ride back down.
5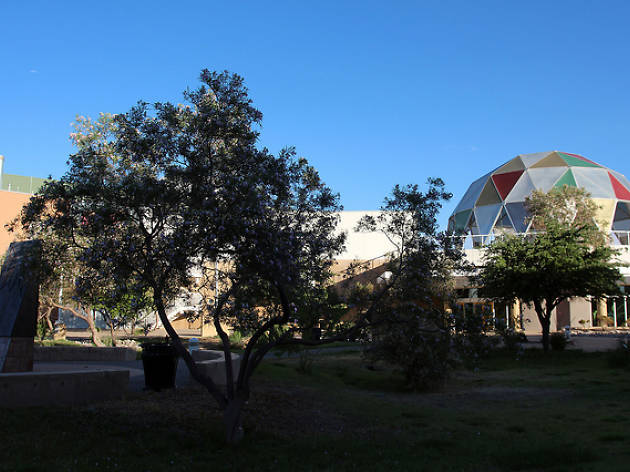 Photograph: Flickr/Open Exhibits
Explora Science Center and Children's Museum
Summon your inner child at this interactive science museum! Friday nights are Adult Nights, each with a different theme and an $8 admission fee for visitors 18+ or $5 for students. Ride a high wire bike or engineer the fastest toy boat while listening to live music and sipping some unique coffee creations from the Blackbird Coffeehouse.
6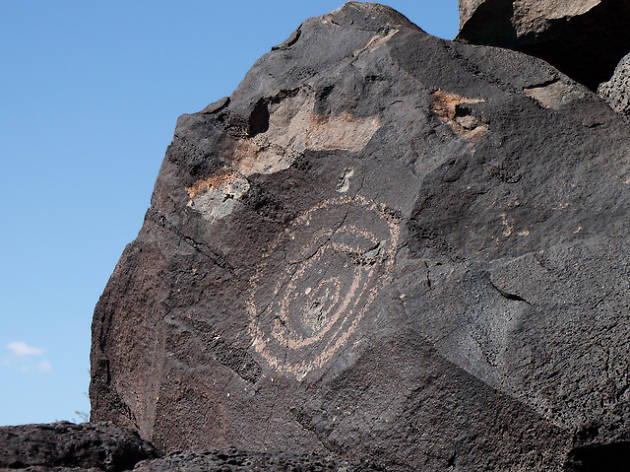 Photograph: Flickr/MrTinDC
Petroglyph National Monument
The Petroglyph National Monument in Albuquerque preserves one of the largest collections of petroglyphs in North America, spreading across 17 miles. The symbols on the sides of the rock were carved 400-700 years ago by the Natives who lived and the Spanish who settled there. The monument offers 4 different hiking trails and a welcoming visitor center.
7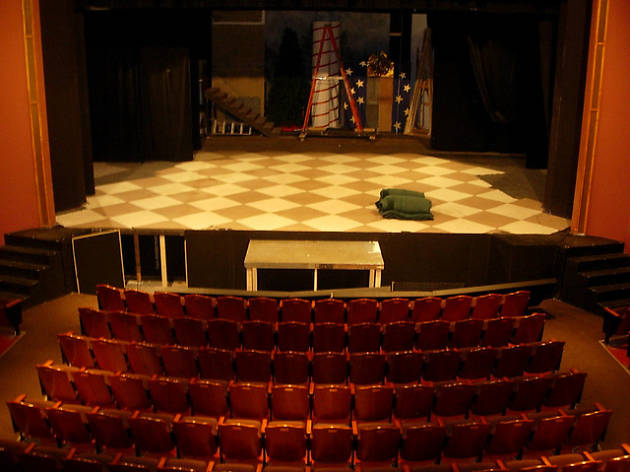 Photograph: Flickr/Albuquerque Film Office
Albuquerque Little Theatre
Opened in 1930, the Albuquerque Little Theatre offers a perfect experience for a date night or the whole family. Rich in history and with ties to famous actors like Vivian Vance, this theatre showcases all of your favorite plays like Little Shop of Horrors, Annie, Grease, Cats, and more. The theatre is situated near restaurants which often offer discounts at the box office, making for a complete night of food and fun.
8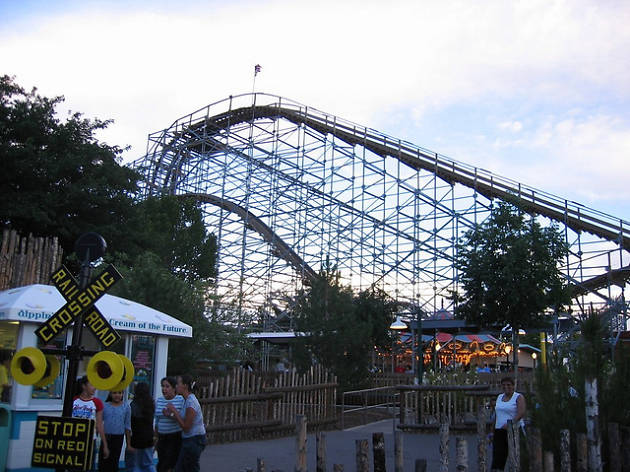 Photograph: Flickr/Airtime Al
From the New Mexico Rattler to the Fire Ball, adrenaline junkies are sure to get their fix on these thrill rides. Cliff's Amusement Park also includes a Kiddyland and an associated waterpark.
9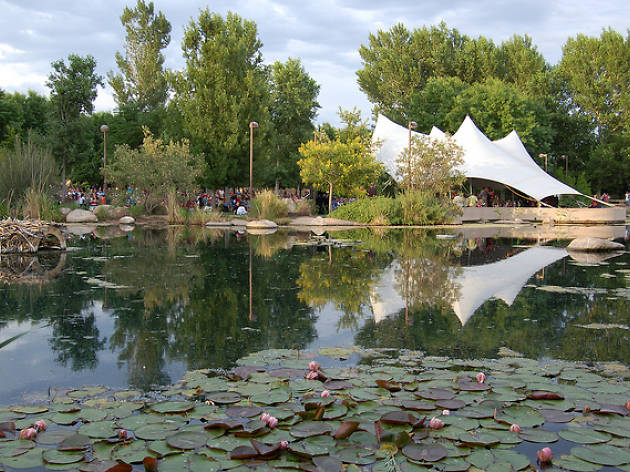 Photograph: Flickr/Albuquerque BioPark
A zoo, aquarium, and botanical garden make up Albuquerque BioPark. Located next to the Rio Grande, the 64 acre zoo houses both exotic and native animals from toucans to tamarins. The Botanic Garden affords over 1.5 miles of 13 different themed exhibits, all accessible under one pass. The Aquarium offers the usual exhibits like jellyfish and coral reef but also a close look at the biodiversity of the Rio Grande.
10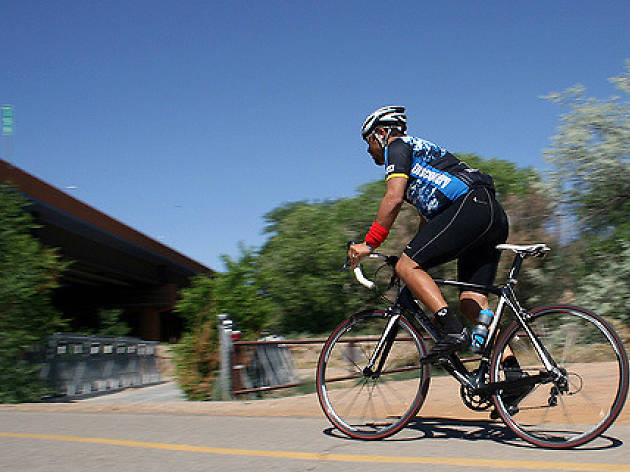 Photograph: Flickr/City of Albuquerque
This multi-use trail is open to cyclists, hikers, runners, equestrians, and more. A perfect place to experience the New Mexican landscape, these 16 miles of paved trail are uninterrupted by roadway. With easy parking and multiple access points, the Paseo del Bosque offers a scenic and relaxing break from the hustle and bustle of metropolitan life. You can even view public art along Tingley Beach and Central Avenue.
11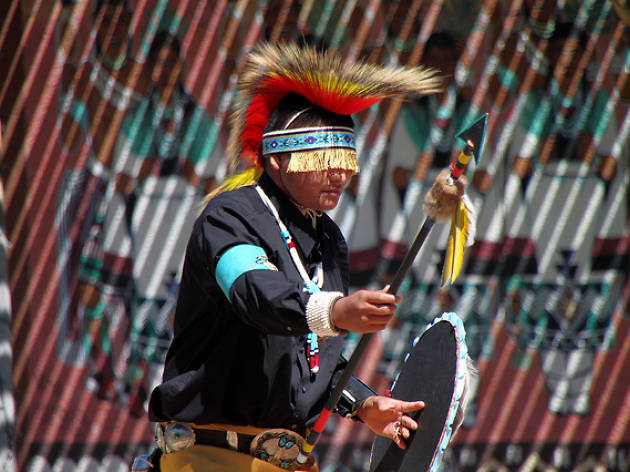 Photograph: Flickr/MrTinDC
Indian Pueblo Cultural Center
To truly appreciate all that Albuquerque has to offer is to recognize the Pueblo Indian story. At this museum, learn about the Pueblo Indians' resilience through the voices of those that know it best. The mainstay exhibit is inspired by oral tradition, the customs that have been passed down generation by generation. Witness a traditional Native dance, browse both contemporary and ancient artwork, and grow to appreciate the 19 Pueblo tribes of New Mexico.
12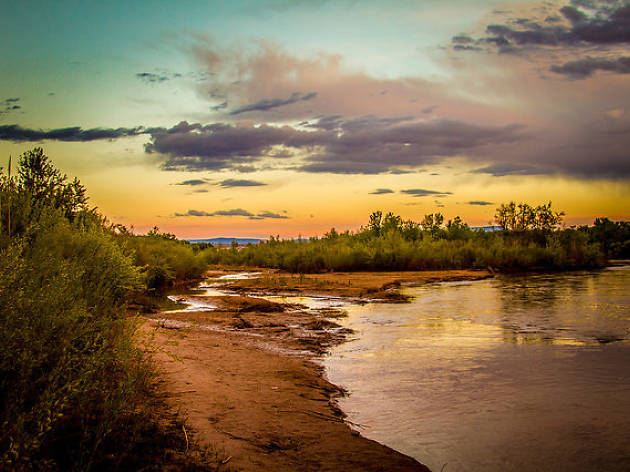 Photograph: Flickr/IamNewMexico
High runoff levels in the spring reason provide ideal conditions to float the Rio Grande in Albuquerque. Take a kayaking, rafting, or canoeing class or bring your own boat and enjoy the beautiful scenery and wildlife that lives along the riverbed. You can also fish in the river year-round as well as participate in wildlife activities offered by the Rio Grande Nature Center State Park. Each year in October on el Día del Río, the community gathers together to pick up trash and work on the trail.
Now that you've worked up an appetite...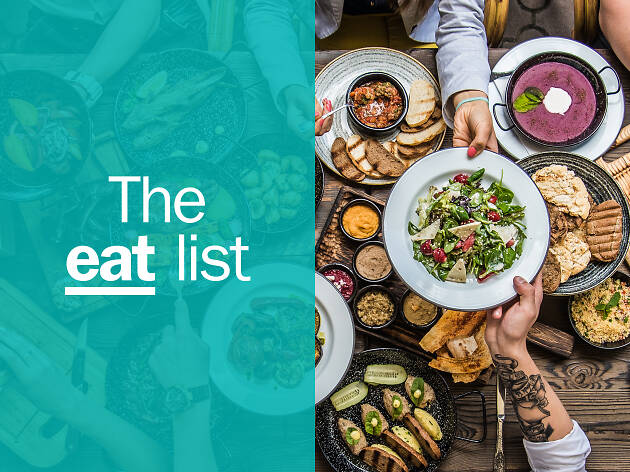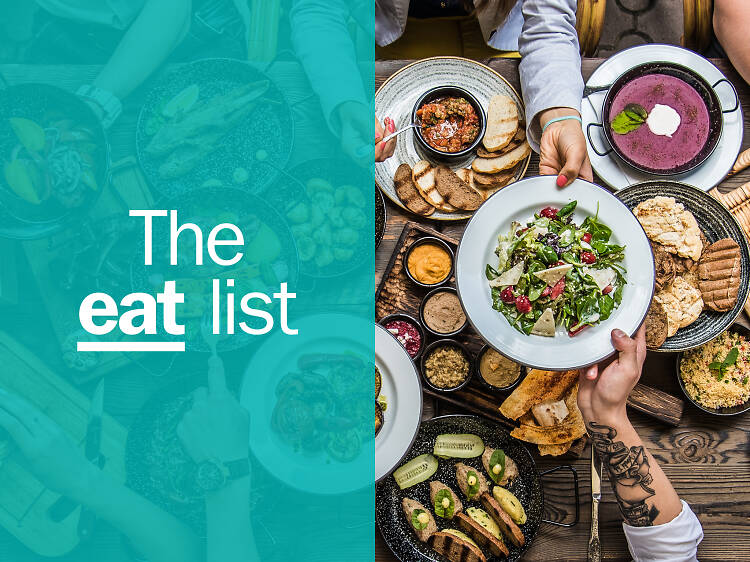 Hankering for tasty Southwestern fare? Explore the best eats that Albuquerque has to offer, a unique mash-up of hearty ranchero fare, Mexican food and Native American cuisines with one very important distinction: New Mexicans put Hatch green chili on everything.