15 things to do in Aldeburgh
Fancy a trip to the coast? Find seaside walks, cosy pubs, incredible fish and chips and more great things to do in Aldeburgh, Suffolk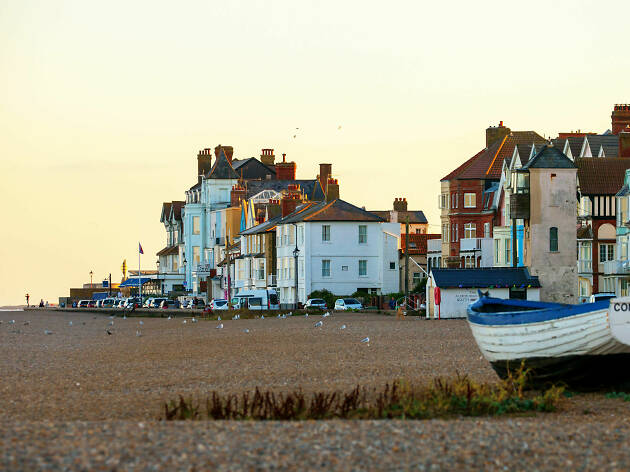 Aldeburgh is the setting for a classical-music-heavy arts festival every June, but the Suffolk seaside spot is worth a visit even if that's not your jam. It's packed with little knick-knack troves and boutique shops, and has a handful of great food destinations too. What's more, you can plonk yourself down on Aldeburgh's long, stony beach, safe in the knowledge that you won't have to share it with a ton of strangers.
RECOMMENDED: Explore nearby Cambridge, Southwold or Lavenham
A perfect day in Aldeburgh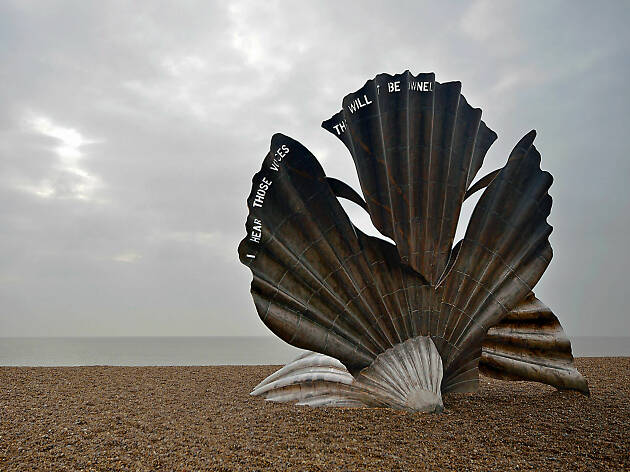 Photograph: DESPITE STRAIGHT LINES
You may have just arrived, but head out of town in the direction of a four-metre-high scallop shell on the beach. The sculpture, dedicated to famous former resident, composer Benjamin Britten, is a gentle ten-minute stroll away from the centre.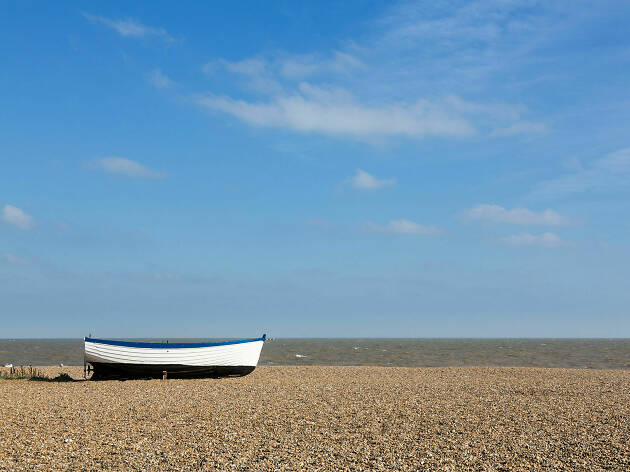 Aldeburgh is a great place for pottering, and there are plenty of potential pit stops along the High Street and seafront. Aldeburgh Beach Lookout hosts artists for regular residencies and the 100-year-old Aldeburgh Cinema is one of the country's oldest working cinemas.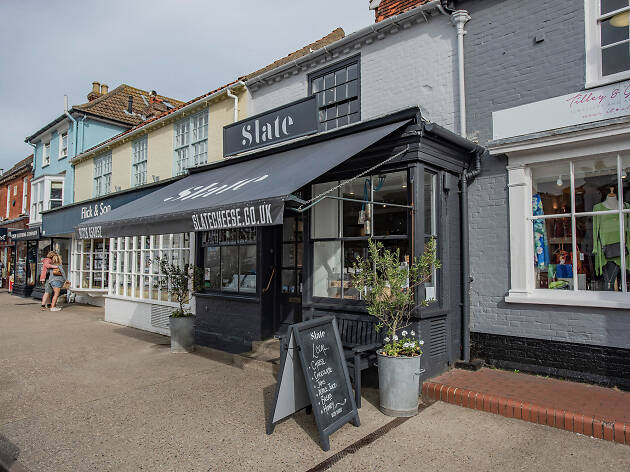 Photograph: Emma Kindred
No picnic? Don't despair. Slate delicatessen has everything you need for a seaside feast – the chorizo scotch egg is a must. For a sit-down session, make a beeline for The Lighthouse. It serves fine fare without the stuffy service, and all of the ingredients are locally sourced – any fresher and it's still swimming in the sea.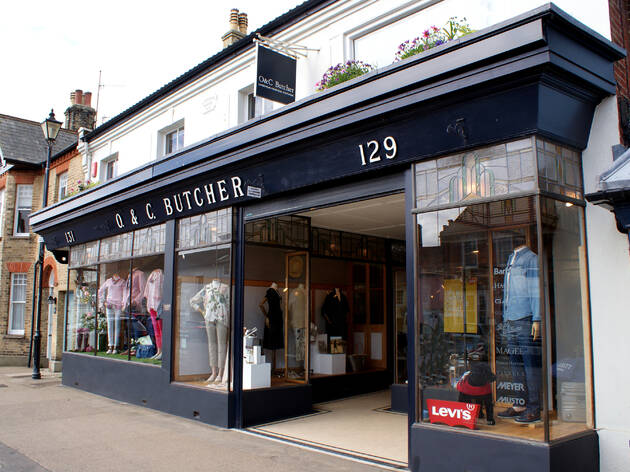 Picasa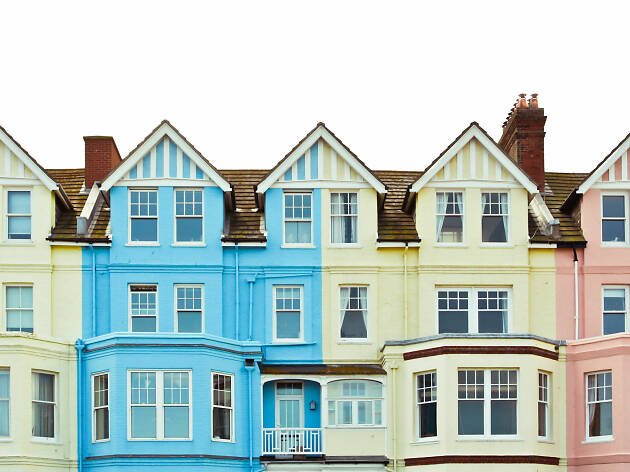 There are three traditional pubs in Aldeburgh, all owned by Southwold-based brewery Adnams. The White Hart Inn – with its welcoming bar staff, fantastic beer and gin selection, and cosy fireside spots – is the best of the bunch. Secure yourself a booth or settle in the beer garden if the early spring sun has got its hat on.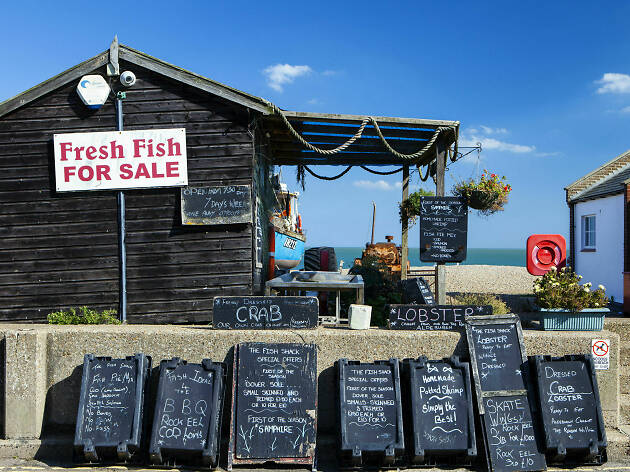 Photograph: Magdanatka/Shutterstock.com
It's worth making the pilgrimage to this Suffolk seaside town for the fish and chips alone. Aldeburgh Fish & Chip Shop and The Golden Galleon are owned by the same family, so opt for whichever has the shorter queue. After securing your haul, take a short walk to the beach and enjoy your treasure with views out to the sea – just beware of the dive-bombing seagulls.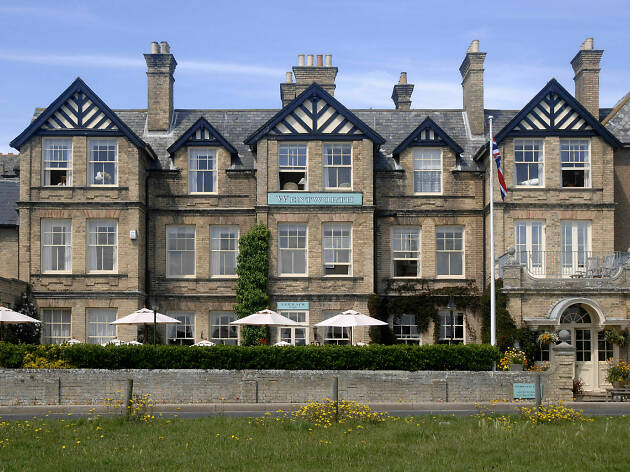 And if you spend the night, wake up here
There are hundreds of holiday rentals in Aldeburgh, but if you want a hassle-free home for the night, head to The Wentworth at the end of the High Street. It's close enough to stumble back to if you've been left pale after one too many Suffolk ales, and rooms have big double beds to sink into after a long day of lounging on the beach. Opt for a sea view to wake up to the meditative spectacle of shingle beach and waves. Once you've had your daily quota of Zen, float down to the restaurant and tuck into some smoked haddock or an excellent cooked breakfast. From £95 a night.
Exploring more of the UK?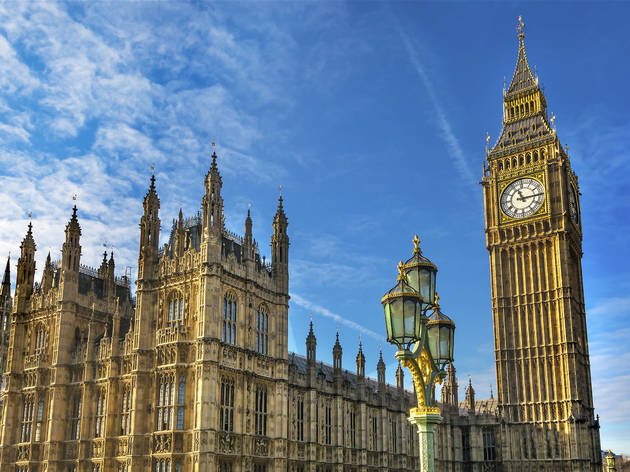 Make sure you don't miss a thing with our guide to the best things to do in the UK