Heads up! We're working hard to be accurate – but these are unusual times, so please always check before heading out.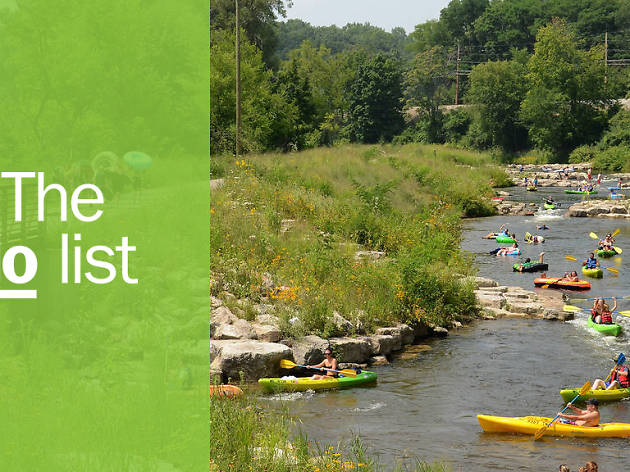 The 10 best things to do in Ann Arbor
Have a blast with the best things to do in Ann Arbor, incuding historical attractions, shows, indie shops and local eats
Ann Arbor is a humble yet sophisticated slice of Southeast Michigan; full of art, culture, history, excellent restaurants and great entertainment, this city swells with opportunistic adventure. Stroll streets lined with quaint cafes and eclectic shops, catch an indie flick at the independent theater or attend a football game at the largest stadium in the country (and second-largest in the world). Home to the renowned University of Michigan, this city's dignified yet dainty downtown is full of unique shops, quality restaurants, charming dive bars and so much more to be explored. Here are the ten best places to start.
Done something on this list and loved it? Share it with the hashtag #TimeOutDoList and tag @TimeOutEverywhere.
Find out more about how Time Out selects the very best things to do all over the world.
Best things to do in Ann Arbor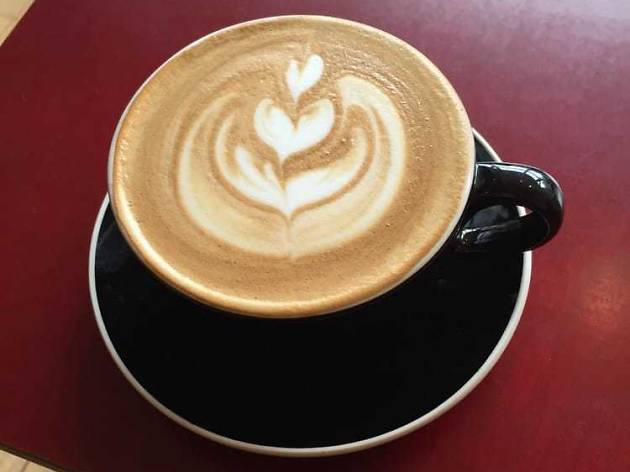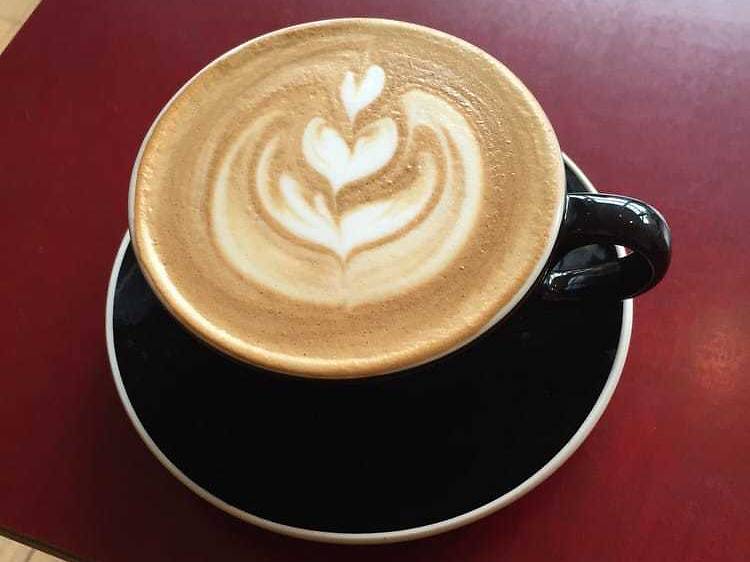 Photograph: Courtesy Yelp/Maggie D.
What is it? This superb coffee roaster and cafe has four cozy locations conveniently dotted throughout Ann Arbor.
Why go? The reason to come to this cafe is in its name: Mighty Good Coffee. With a combined focus on building local community and brewing phenomenal coffee, founders David Myers and Jim Levinsohn say they pour their passion into every roast, every bag, every day. The Mighty Good philosophy, mission and dedication to the bean is as undeniably honorable as the coffee is divine. Also on offer is a toast bar, freshly-baked pastries and weekend brunch (depending on location).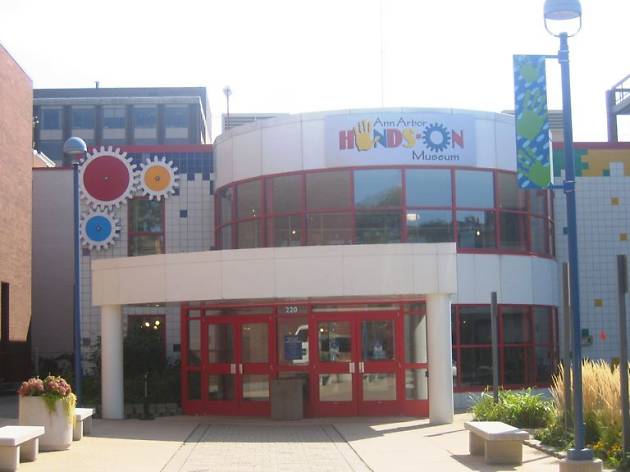 Photograph: Courtesy CC/Flickr/Fabienne Wassermann
2. Ann Arbor Hands-On Museum
What is it? This colorful, interactive museum is as much for adults as it is for kids.
Why go? The four-story museum features 250 exhibits inviting guests to get involved and explore with their hands. The Hands-On Museum is unique in the way that it specializes in interactive exhibits; the normal 'no touch' policy of standard, traditional museums is nowhere in sight. Instead, guests are invited and encouraged to touch, feel and play their way around each unique discovery throughout the museum.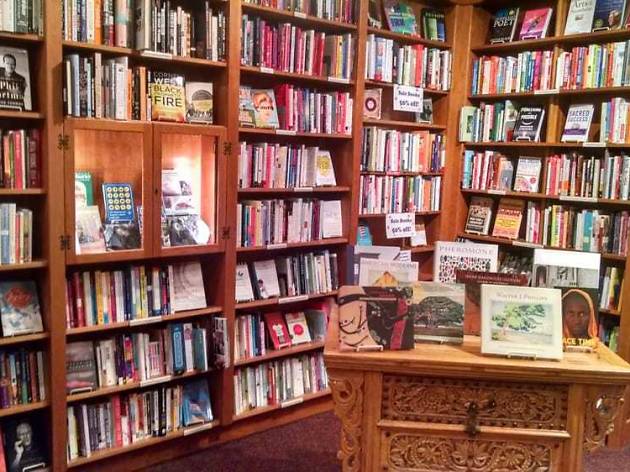 Photograph: Courtesy Yelp/Dug S.
3. Crazy Wisdom Bookstore and Tea Room
What is it? This metaphysical bookstore and tea room has been locally owned and independent since 1982.
Why go? This unique bookstore carries over 200 categories of books for the mind, body and spirit—from acupuncture and affirmations to yoga and zen. Jewelry, crafts, art, music, incense, candles, cards, journals, and other items are also for sale. The tea room on the second floor carries more than 100 types of tea and coffee along with appetizers, entrees, desserts and other treats to be enjoyed. Crazy Wisdom is a spirited place not to be missed when in Ann Arbor.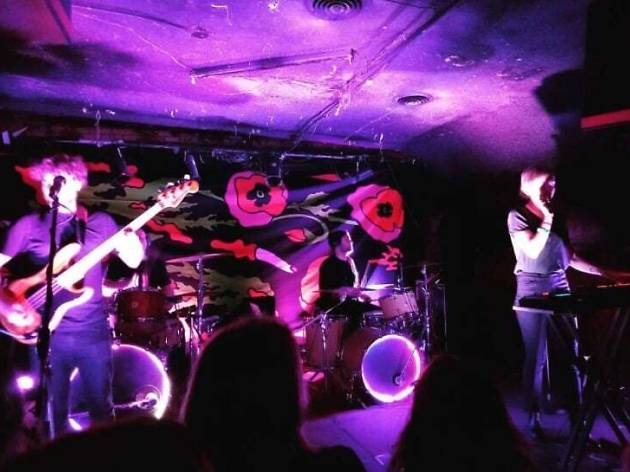 Photograph: Courtesy Yelp/Misha C.
What is it? This beloved venue is the place to go for live music in downtown Ann Arbor.
Why go? The Blind Pig is a small, intimate venue fit for live music. All genres are represented at this favorite venue, which is a staple for music lovers. Some nights it's a rock house, others a techno club; the chameleon-like environment mirrors the music of the day. The venue's basement also features a classic hole-in-the-wall bar called 8 Ball Saloon, known to be the best dive in all of Ann Arbor. The Blind Pig is a timeless gem, home to many local musicians who've gone on to become stars.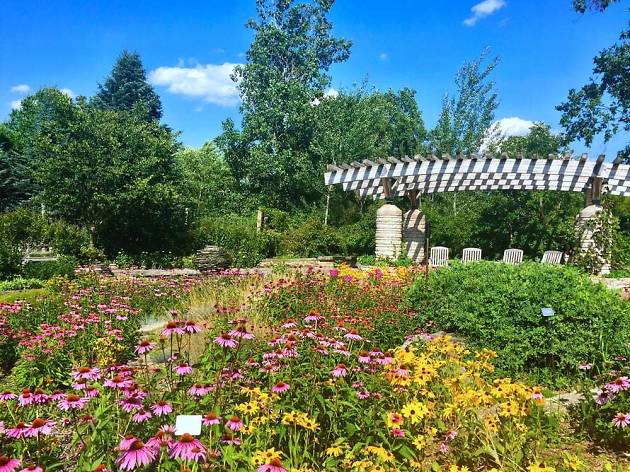 Photograph: Courtesy Yelp/Annette J.
5. Matthaei Botanical Gardens
What is it? The botanical garden organization of the University of Michigan includes gardens, a conservatory, trails, artwork and more.
Why go? The Matthaei Botanical Gardens has two locations with the mission to promote environmental enjoyment, stewardship and sustainability through interaction with the natural world along with research and education. Walk through the conservatory, visit the gardens, marvel at the artwork and enjoy a stroll through the trails. The Nichols Arboretum includes a peony garden with more trails and natural areas, as well as art displays.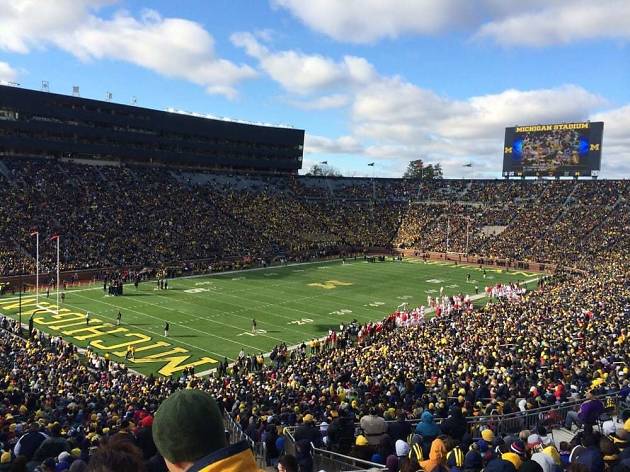 Photograph: Courtesy Yelp/Brian S.
6. The Big House (Michigan Stadium)
What is it? This is the world-renowned football stadium for the University of Michigan.
Why go? Michigan Stadium is called the Big House because it's the largest stadium in the United States, and the second largest in the world. Originally built in 1927 for less than a million dollars, it was renovated in 2010 for over $200 million. The stadium is historic in the world of football and beyond, and certainly worth a visit for sports fans to marvel at the modernized masterpiece.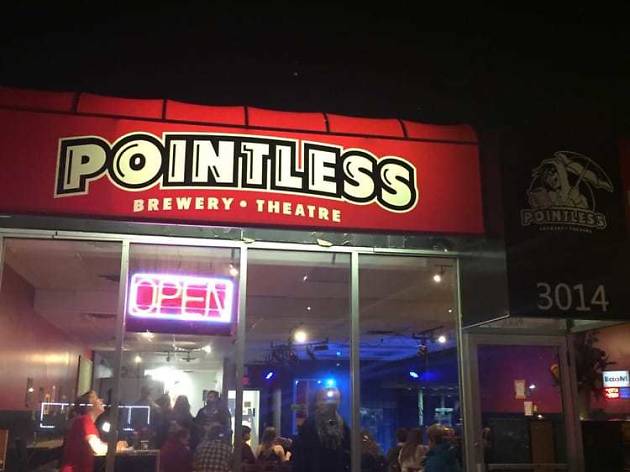 Photograph: Courtesy Yelp/Tori T.
7. Pointless Brewery & Improv Theatre
What is it? This hidden gem is self-described as Ann Arbor's home for delicious improv comedy and entertaining craft beer (yes, you read that right!).
Why go? The Pointless Brewery & Improv Theatre is a place for hearty laughs over craft beer and improv comedy. Concession-style snacks are served at this all-ages-welcome independent comedy theatre, but guests are forewarned that shows are completely uncensored. The likelihood of R-rated material in the form of adult language and content is to be expected.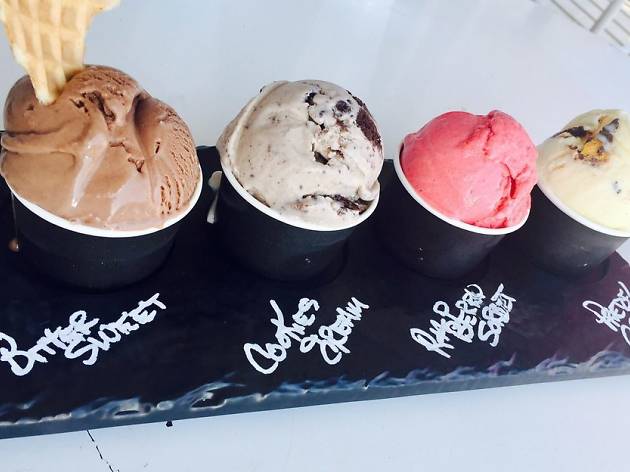 Photograph: Courtesy Yelp/Tina C.
What is it? This is unique, locally owned ice cream parlor serves homemade ice cream with fresh, all-natural ingredients in a relaxed, friendly, creative space.
Why go? This is where to bring your sweet tooth for the best ice cream in Ann Arbor. Available in pints, quarts, cookie sandwiches, ice cream cupcakes, brownies and cookies by the dozen, Blank Slate's goodies are available both in-store and through online ordering. Enjoy your ice cream in Blank Slate's cozy space or take it home for later with a Scoop-N-Swoop order.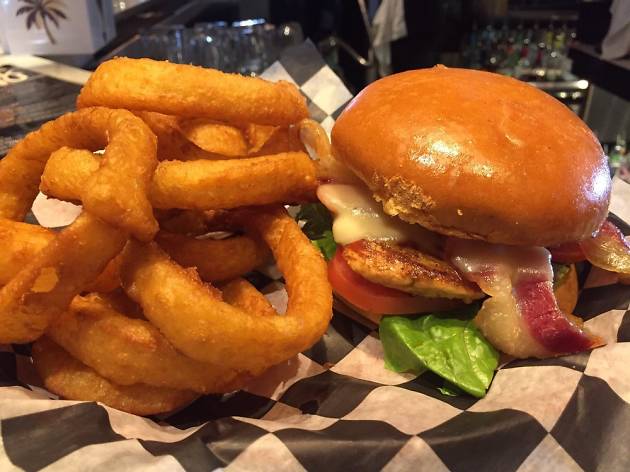 Photograph: Courtesy Yelp/Kristine K.
What is it? This local, beloved restaurant and pub has been an Ann Arbor staple since it opened in 1979.
Why go? This restaurant is renowned for its huge outdoor patio, delicious hand-rolled Styx & Twists (bread stuffed with various combinations of meat and cheese), great burgers, phenomenal fries and boozy Long Island fishbowls. The lunch and dinner menus feature an array of delicious dishes, and the exhaustive drink menu may persuade you to stay awhile for a Lusty Lizard, Shady Lady, Liquid Lucy, or Purple People Eater—not to mention the separate section of Long Islands on offer, and another strikingly long list of must-try Shooters.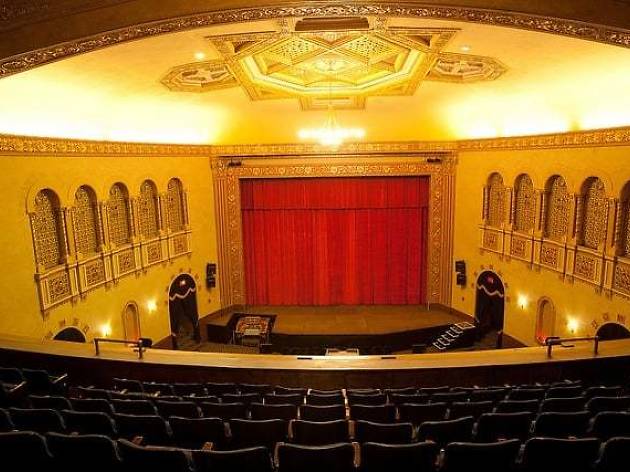 Photograph: Courtesy Yelp/Ann-Marie K.
What is it? This historical theater was once a vaudeville and silent-movie hub; today it hosts diverse films and cultural events.
Why go? The Michigan Theater is the result of a community's vision, creativity and determination in the form of rebirth through involvement and cultural programming. Since its start in 1928, this gorgeous theater has served as a staple in downtown Ann Arbor. Featuring phenomenal films, music, comedy shows and plays in a nostalgic ambiance, the theater was shielded from a wrecking ball in 1979 by the non-profit Michigan Theater Foundation. It was rescued with the revitalized mission of promoting diversity and understanding, building community, and advancing cinema and performing arts vitality, as well as protecting historic buildings. Come enjoy the show and revel in the history of this renowned theater.
Hungry for the best restaurants in Ann Arbor?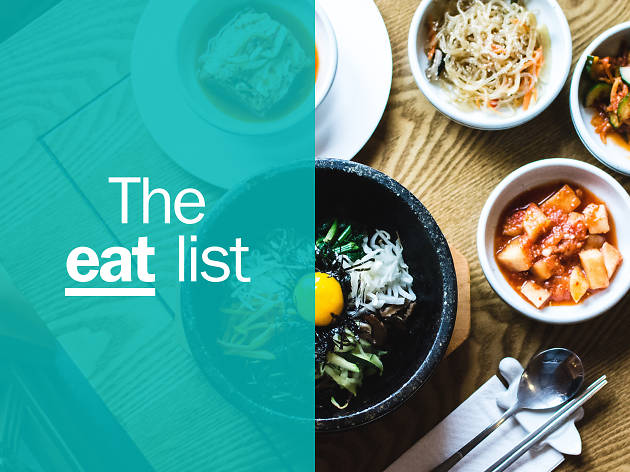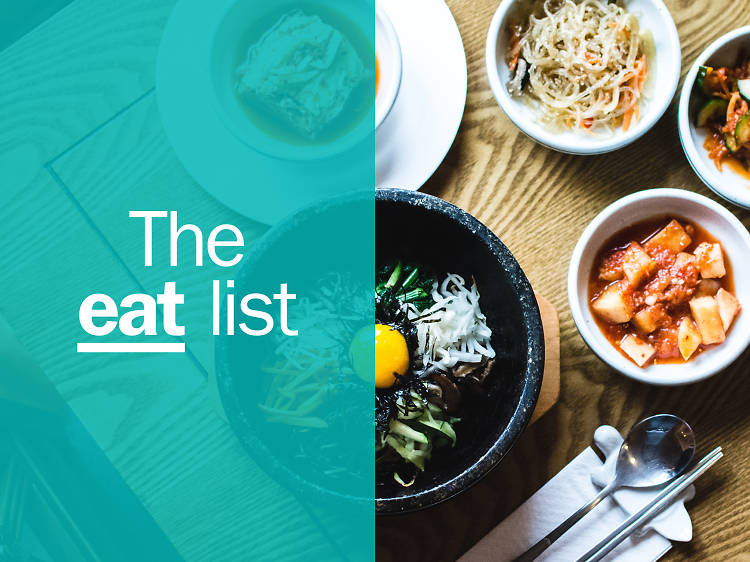 Whether in the mood for a sandwich or a high-class meal, you are bound to find something that will tickle your taste buds within the city's friendly confines.