The 11 best restaurants in Annapolis
If it's culinary trends and foods that you're after, visit the best restaurants in Annapolis. Yes, you read that right.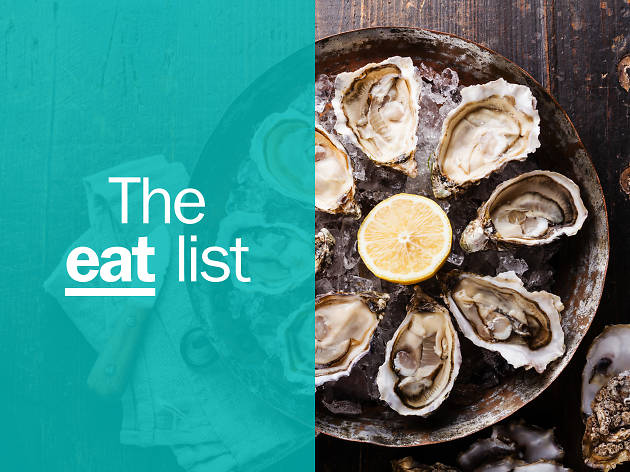 With its stately, colonial-era homes and quaint, ship-filled Chesapeake Bay waterfront, Annapolis might seem like an unlikely contender for innovative gastronomy hub. Naysayers, consider yourselves warned. As sleepy-looking and cobble-stoned as it may be, the Maryland capital is home to none other than a first-rate food scene that is getting tastier by the day. The growing number of hotels in town and exciting things to do officially make the city a must-visit destination. In terms of food, you'll find everything from cutting-edge culinary trend items to down-home, belly-warming fare. As business has boomed, sleek, farm-to-table hipster favorites have joined time-honored seafood stalwarts, making for a vibrant array of choices that is sure to suit any palate. Go on and take your pick of the best restaurants in Annapolis.
Best restaurants in Annapolis
1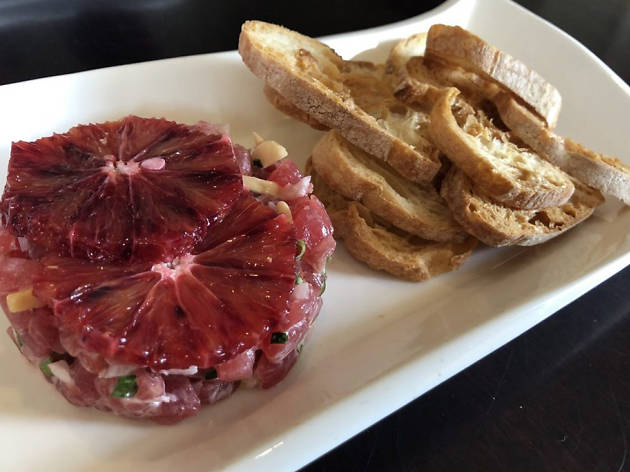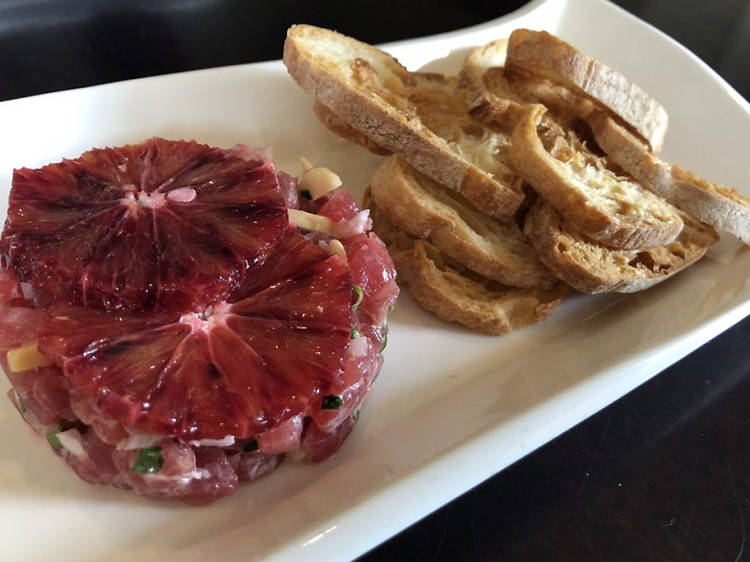 Photograph: Courtesy Yelp/Paula R.
What is it: A sleek, Mediterranean-inspired bistro housed in a cozy wood-sided bungalow. Seasonal menus boast locally sourced ingredients—Chesapeake farm-raised clams, anyone?—with complex small plates designed to be shared.
Why go: With a name meaning "wine," Vin's top-notch drink selection should come as no surprise. Add brick-oven pizzas and artisanal puddings, and you'll understand why diners brave the wait to be seated—oh, did we mention they don't take reservations?
Price: Pricey
2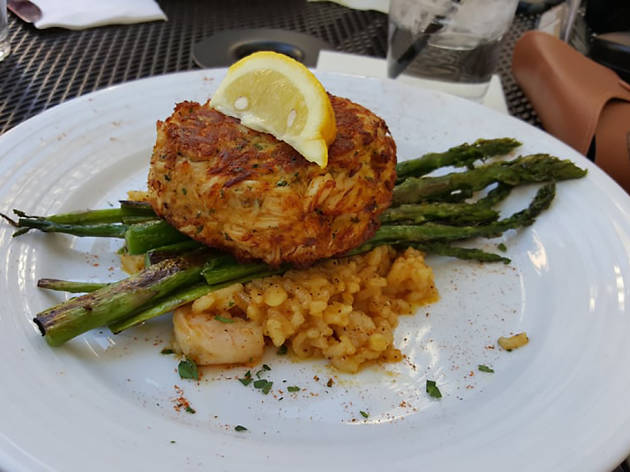 Photograph: Courtesy Yelp/Billy M.
What is it: An Annapolis institution, this family-run restaurant and concert space has been drawing loyal crowds since 1989. They serve classic Americana fare and house-brewed drafts, with a craft touch. Big-name headliners regularly hit the stage at the on-site music venue.
Why go: The biggest shows sell out in advance, but Rams Head dedicates three nights a week to live music so you're bound to catch at least some awesome acts throughout the week. You can listen to local tunes as you sample a newly revamped dinner menu, which puts a culinary spin on standby favorites.
Price: Average
3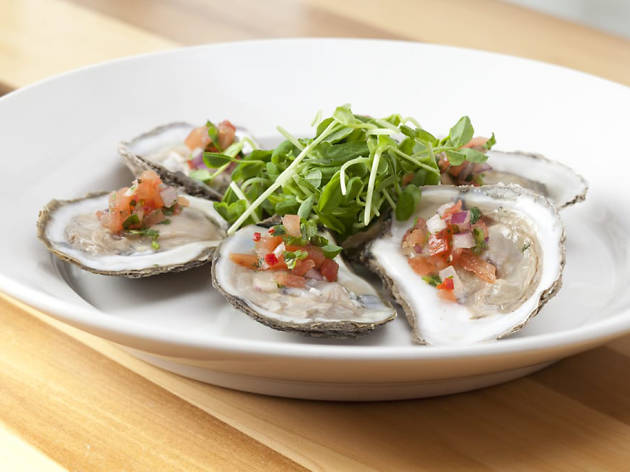 Photograph: Courtesy Yelp/Metropolitan Kitchen & Lounge
Metropolitan Kitchen & Lounge
What is it: An artsy, rock n' roll-inspired hipster favorite that pairs farm-to-table cooking with live DJ sets and local music showcases. The happening restaurant is sprawled over four action-packed floors, including a light-strung rooftop patio—perfect for those balmy Maryland summer nights.
Why go: The late-night, Thursday happy hour offers specialty craft cocktails. If you've overindulged, head back the next day. Metropolitan is famous for its hearty brunch dishes, including a bacon-loaded headache remedy affectionately dubbed "The Hangover."
Price: Average
4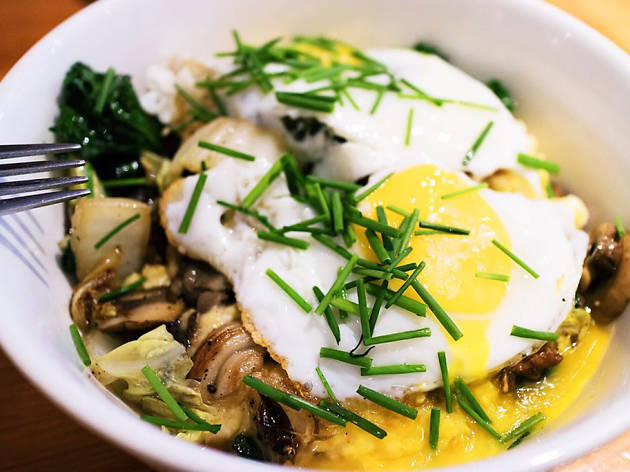 Photograph: Courtesy Yelp/Joy D.
What is it: A husband-and-wife team—both Culinary Institute grads—dreamed up this New American spot, which specializes in pickled, preserved and fermented foods. Don't expect to dine on canned beets. Innovative dishes run the gamut from Asian-inspired fusion fare to fresh takes on deli-style classics.
Why go: If you've been thirsting for artisanal comfort food, this lovingly tended bistro has you covered. Finger-licking menu items are ethically sourced, with ingredients culled from Preserve's partnerships with local Maryland farms.
Price: Pricey
5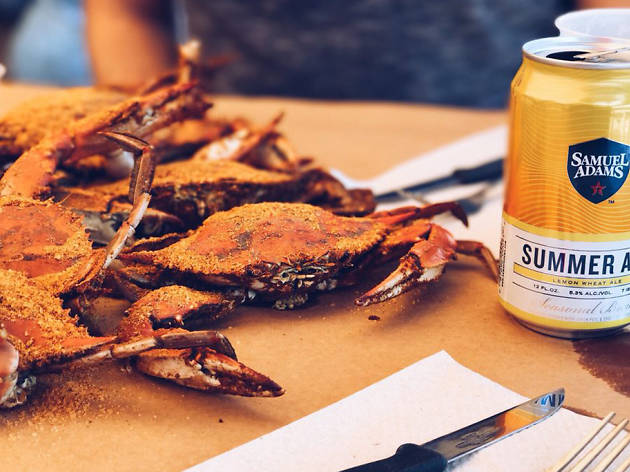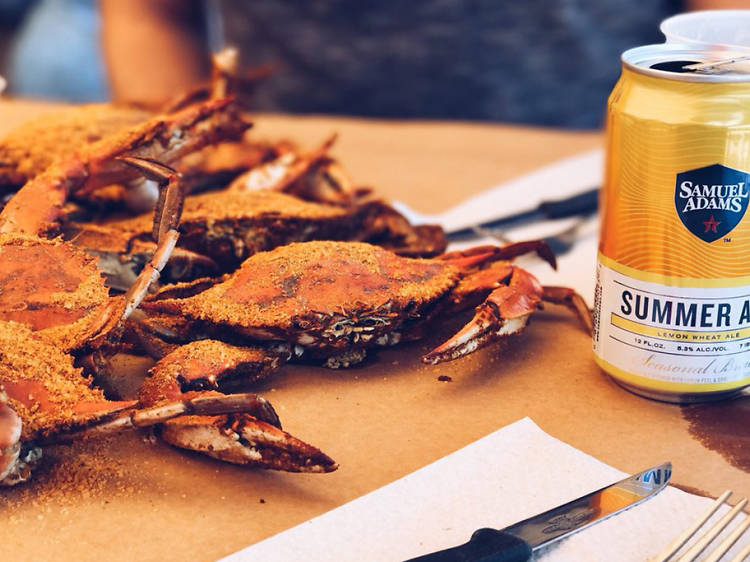 Photograph: Courtesy Yelp/Cindy G.
What is it: A holy grail for seafood lovers, this Annapolis mainstay was founded by a bonafide Chesapeake waterman, back in 1974. Today, it's one of the capital's most reputable crab shacks, earning accolades for tasty fine dining fare.
Why go: This local favorite is on a winning streak, with Zagat declaring it Maryland's most popular restaurant. Try the house specialty: Old Bay-encrusted Chesapeake Bay blue crabs. And hey, the scenic dockside setting means you can even order by boat.
Price: Pricey
6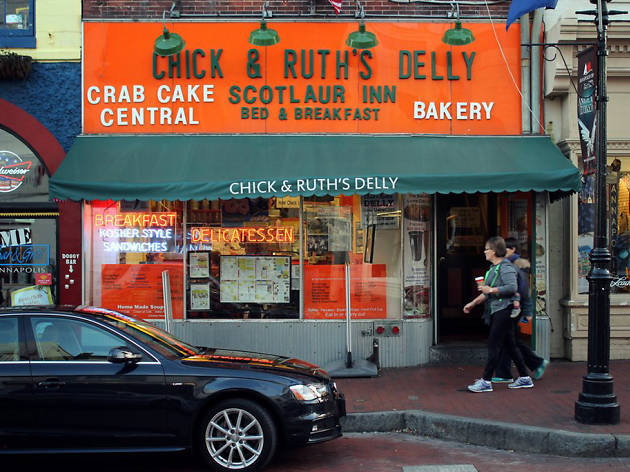 Photograph: Courtesy Yelp/Joseph S.
What is it: A time warp delicatessen that's been filling bellies for half a century. The quirky, pages-long menu—try making it to the end!—touts yummy, house-made pies and lump crab omelettes. Expect eye-watering portions.
Why go: This much-loved greasy spoon draws loyal, salt-of-the-earth locals. Where else can you order a sandwich named after Maryland's governor? Hop a counter stool and try the Larry Hogan cheesesteak. You just tasted a part of Annapolis history.
Price: Bargain
7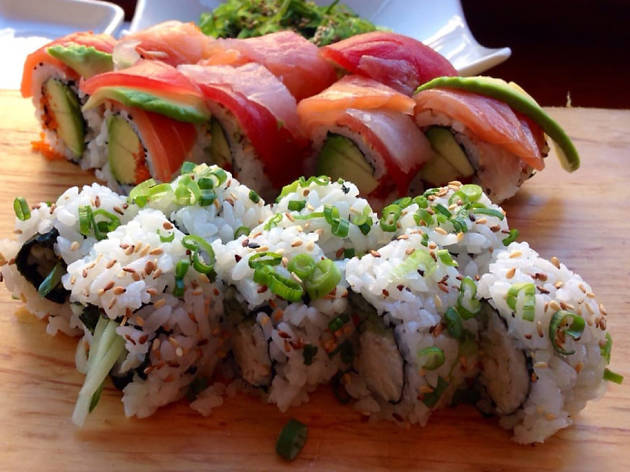 Photograph: Courtesy Yelp/Patricia S
What is it: Annapolis is synonymous with seafood, but steamed crabs aren't the only game in town. Smack-dab in the middle of the downtown shopping district, Joss gives standard maki rolls a luxe reinvention with soft-shell, scallop and lobster combos.
Why go: If you have a hankering for Japanese grub with an experimental twist, you'll appreciate the poke shared plates and inventive sushi platters. The locally inspired Chesapeake roll gives a nod to the nearby harbor with hunks of fresh crab meat.
Price: Average
8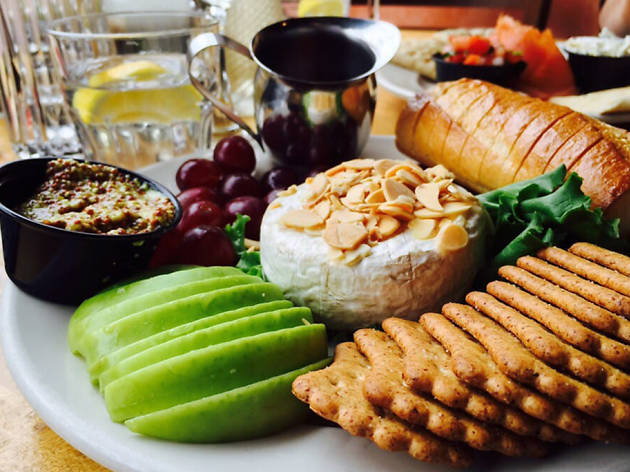 Photograph: Courtesy Yelp/Kevin D.
What is it: This downtown, double-duty coffee house is a high-spirited watering hole, with community vibes worthy of a sitcom set. An on-site music venue and art gallery feature a rotating calendar of events.
Why go: Bottomless cups of coffee and fresh squeezed juices—not to mention house-made pastries—make this neighborhood café a sought-after hangout. If you've ever wanted quiche served with a side of Appalachian bluegrass, you'll feel right at home.
Price: Bargain
9
Photograph: Courtesy Yelp/Maria U.
What is it: An Eastport stalwart, this upscale waterfront restaurant specializes in New American fine dining. With its sophisticated decor, it's a favorite for special occasions—and a great pick when someone else is picking up the tab.
Why go: Crab cakes and fish fillets score consistent home runs, and there's even a water taxi service from the City Dock. A bayside patio, overlooking the US Naval Academy, is the perfect perch for watching the ships come in.
Price: Blowout
10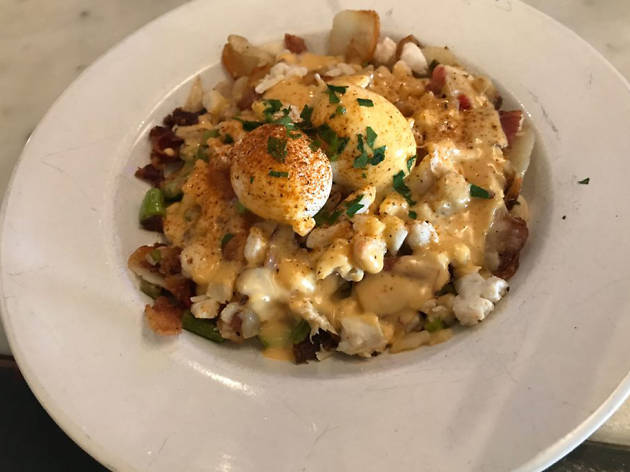 Photograph: Courtesy Yelp/Briana C.
What is it: This trendy, down-home eatery takes its breakfasts seriously—it's the most important meal of the day, after all. Hearty portioned breakfast platters are served until closing time, along with a suppertime mix of savory Southern fare.
Why go: If you're feeling underfed, hurry up and get your brisket or chicken pot pie fix. Mmm, it tastes just like mom's cooking—if your mom was a master chef, that is. House-made pop tarts add some sugary oomph to a childhood classic.
Price: Pricey
11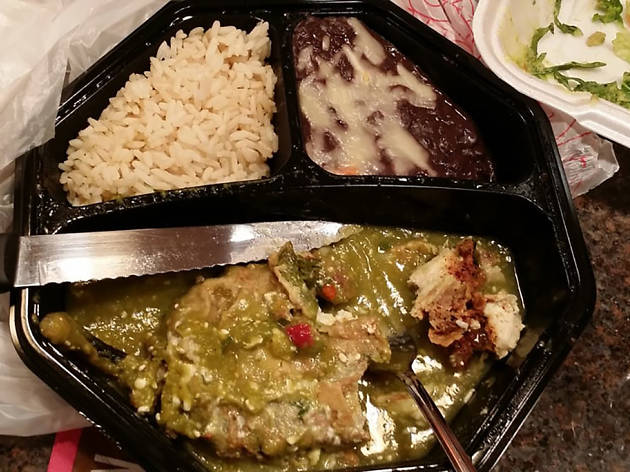 Photograph: Courtesy Yelp/Faith C.
What is it: Sure, Annapolis is best known for crab, but this Mexican- and Spanish-owned local pick gives Maryland gastronomy a run for its money. The versatile menu pairs South-of-the-border favorites with Mediterranean small plates, making for a mouthwatering fusion.
Why go: The happy hour menu offers some of the best bargains in town, with classic house margaritas and a boggling selection of delicate tapas dishes. Choose from over 40 pint-sized platters, from saffron-infused scallops to made-to-order guac.
Price: Pricey
Discover Time Out Market: the best of the city under one roof
Planning a trip to Annapolis?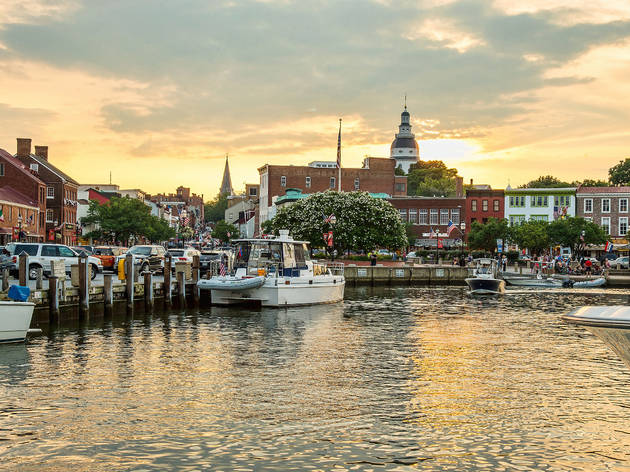 Home to world-class museums, drool-worthy micro-breweries, delicious restaurants and the famous Naval Academy, the cutting-edge city is still making waves in the culture and intellect departments.