The 10 best restaurants in Arizona
From five-star establishments to strip mall gems and taco shops, here are the very best restaurants in Arizona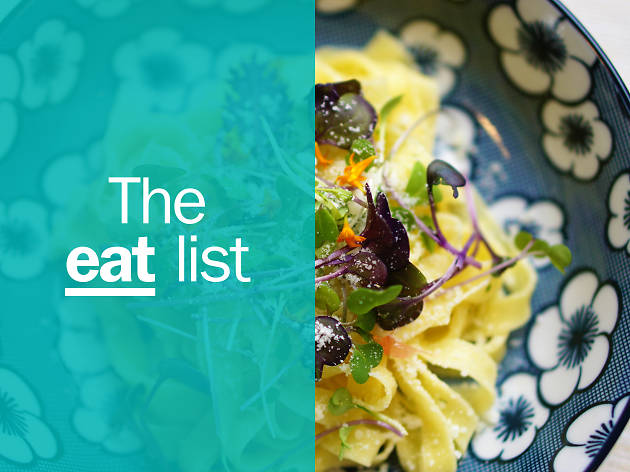 Defining Arizona cuisine is like trying to rock climb the Grand Canyon without a rope—not going to happen. But now that the Old Pueblo called Tucson has been dubbed a UNESCO City of Gastronomy, Arizona as a food destination is gaining clout. Aside from adventurous outdoorsy things to do and world-renowned spas and hotels, folks are starting to travel to Arizona for its one-of-a-kind meals.
Spicy tastes of the state's southern border and ranch-style bison burgers and elk sausage of northern cattle country reflect an attractive Wild, Wild West image. And New American cuisine in casual Tucson is also tempting taste buds, as is inventive cocktails at the trendy Scottsdale waterfront and surprisingly fresh seafood in quirky rural areas.
There are also Ethiopian soups in cozy strip malls, Spanish tapas near museums, and Napolitano-style pizzerias in almost every town. Adventurous chefs aren't afraid to experiment, exploring the distinct flavors of the Sonoran Desert and blending them with familiar tastes from around the world. Here's a mix of some of Arizona's best.
Best restaurants in Arizona
1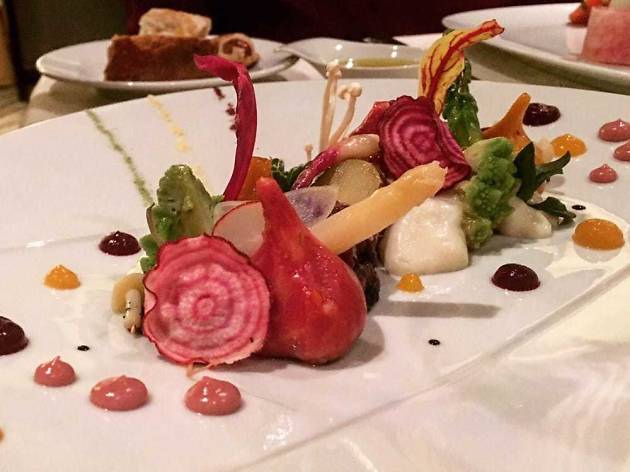 Photograph: Courtesy Yelp/Dasle K.
Where: Phoenix
Located at the Sheraton Grand at Wild Horse Pass on the Gila River Indian Community, Kai, meaning "seed" in the Pima language, is Arizona's only AAA Five Diamond/Forbes Five Star restaurant. Inventive Chef Ryan Swanson refers to his entrée items as part of the "Journey" on the menu, which reflects local Native American culture. Ingredients might include wheat berries and cactus pads sourced on nearby land. For a special treat, reserve sunset dining on the balcony.
2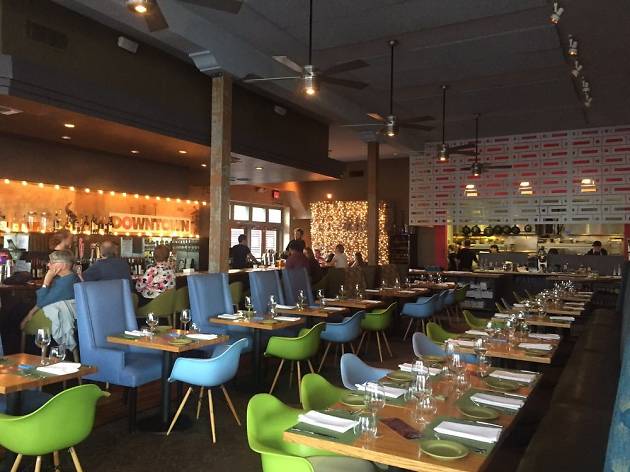 Photograph: Courtesy Yelp/Roger M.
Downtown Kitchen + Cocktails
Where: Tucson
Janos Wilder, from California, first made a name for himself as a farm-to-table chef in Arizona at a Tucson resort. The James Beard award-winner later opened Downtown Kitchen + Cocktiails to more fully explore how he could create a "sense of place" on his menu. He's done that by sourcing regional foods, including seafood from Mexico's Sea of Cortez, and growing his own garden. Portions are perfectly sized. Try the pork belly donuts for starters.
3
Photograph: Courtesy Yelp/Carina F.
Where: Winslow
Located inside La Posada on Historic Route 66 in Winslow, Chef John Sharpe, an Englishman, honed his cooking skills in high-end hotels in England, Switzerland and California before opening The Turquoise Room at the historic Harvey House hotel. Try the Warm Prickly Pear Cactus and Spice Bread Pudding for breakfast (or dessert!). Share the wild game platter for dinner, and his sweet corn and black bean soup is a must.
4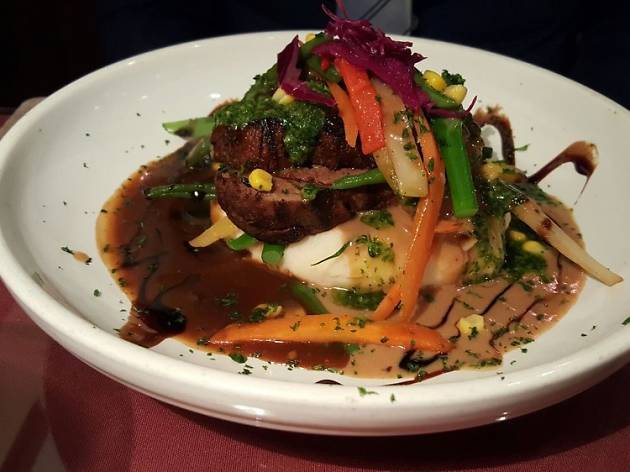 Photograph: Courtesy Yelp/Bianca A.
Where: Bisbee
Café Roka (and bar) opened in a Tombstone Canyon art deco storefront in Bisbee in 1992. It's been a popular gem ever since. Three levels of dining tucked into a narrow space with pressed-tin ceilings and live jazz on Fridays make this spot very romantic. The dinner-only menu includes mushroom lasagna, short ribs with mashed potatoes and a zinfadel/rosemary sauce on top and decadent cheesecake desserts.
5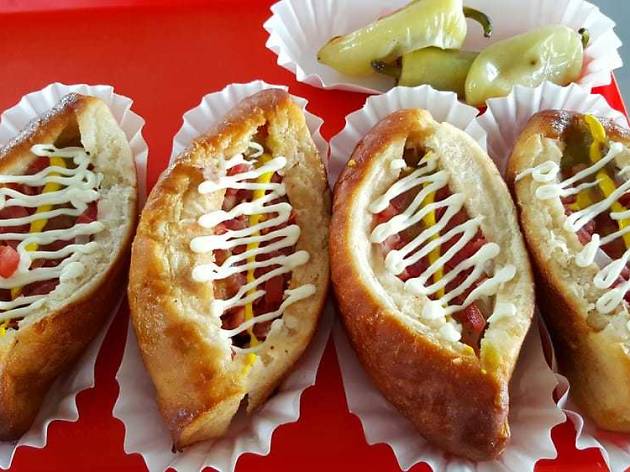 Photograph: Courtesy Yelp/Mike H.
Where: Tucson
According to this year's James Beard Awards, this Mexican food restaurant that Daniel Contreras started as a little stand in South Tucson is now one of America's Classics. El Guero Canelo's claim to fame is the novel Sonoran Hot Dog. It's bacon-wrapped and placed in a thick bolillo bun shaped like a canoe, then smothered with mustard, grilled onions, pinto beans and jalapeno sauce, mayonnaise drizzled on top. Delicioso!
6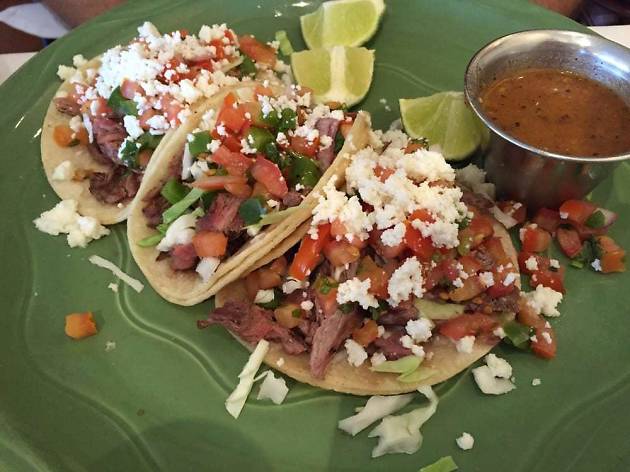 Photograph: Courtesy Yelp/Jennifer S.
Where: Phoenix
It's difficult to spot the name of Chef Silvana Salcido Esparza's Barrio Café restaurant, but you can always spot the graffiti murals on the building. She's been an advocate of dressing up the barrio for several years, starting with her place of business on 16th Street. The multiple James Beard nominee is known for her dressed-up Mexican food as well. Always order the guacamole. Salcido adds pomegranate seeds for added flavor, and it's so good.
7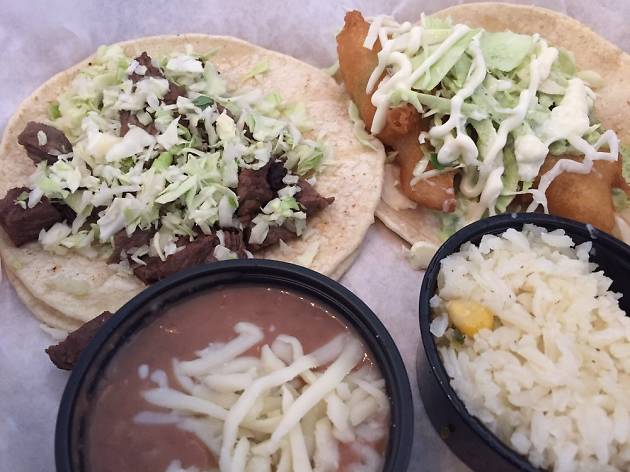 Photograph: Courtesy Yelp/Rick T.
La Santisima Gourmet Taco Shop
Where: Phoenix
Down the street from Barrio Café, this place serves Mexican fare surrounded by all the Day of the Dead art you could imagine. The shop takes its inspiration from several states south of the border, including Oaxaca and Sonora. In addition to street tacos, try the very creamy Huevos Rancheros with Black Mole for breakfast on weekends. The salsa bar offers a variety of choices, including peanut, green cilantro and chipotle. And yes to Cilantro Margaritas.
8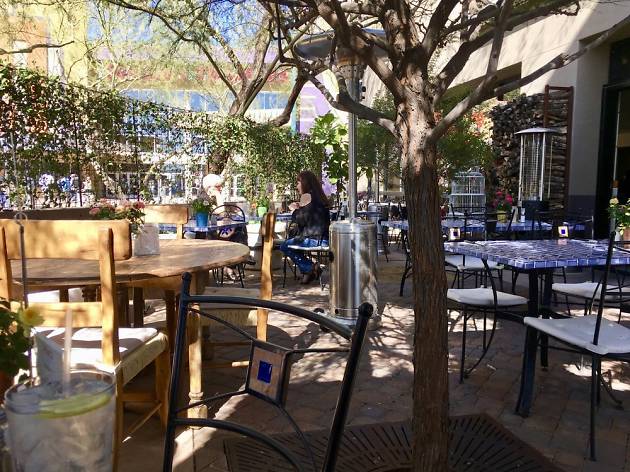 Photograph: Courtesy Yelp/Pepper T.
Where: Scottsdale
This European eatery in North Scottsdale, located at the Scottsdale 101 shopping center, is somewhat of a local secret. Super attentive (but not obtrusive) service means spending more than intended, but you'll leave well taken care of and satisfied. At Pinot, a cosmopolitan menu includes favorites such as pizza baked in a brick-fired oven, Turkish coffee, pastries, pasta and quiche. Ask for a seat in the garden patio when the weather is cooler.
9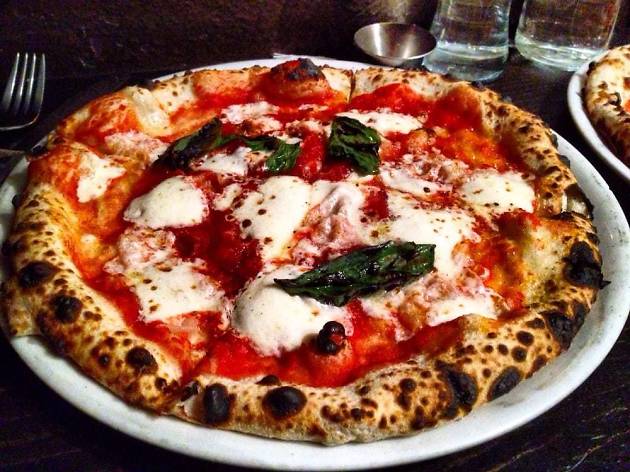 Photograph: Courtesy Yelp/Eric B.
Where: Flagstaff
The narrow, trapezoid-shaped building in downtown Flagstaff where Caleb Schiff opened his Neapolitan-style wood-fired pizzeria should absolutely be on your bucket list. Inside Pizzicletta, bike theme designs and a gooey cheese/fruit appetizer catch your eye. Order the margarita pizza; it's crunch and doughy, topped with fresh arugula and basil. And the gelato? House-made. Schiff also carries wines from Italy. Names are written in chalk on the wall. Montepulciano, please!
10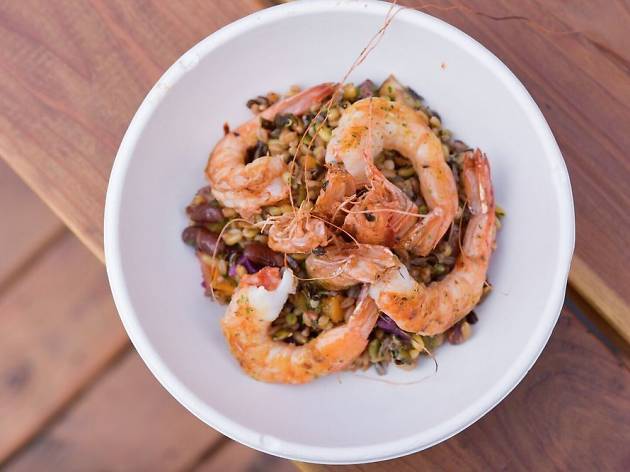 Photograph: Courtesy Yelp/Diana B.
Where: Phoenix
One of the newest spots in Phoenix, Pa'La, housed in a little white bungalow, is casual in décor, with a hand-written chalkboard menu. Tasty tapas, crispy pitas and grilled seafood are handed to you at the counter in eco-friendly small plates or bowls. The Ramon Navarro bowl, filled with grains, beans, roasted vegetables and topped with grilled shrimp is a favorite. There's no bar, so $20 will more than cover the bill.
More of the best in Arizona
Arizona, the country's 48th state of the union, greatly appeals to the person who loves the outdoors. With 300 days of sunshine, it's easy to explore the mountainous terrain in all four corners on foot or by bike and car. The beautiful mix of high and low desert landscape beckons.