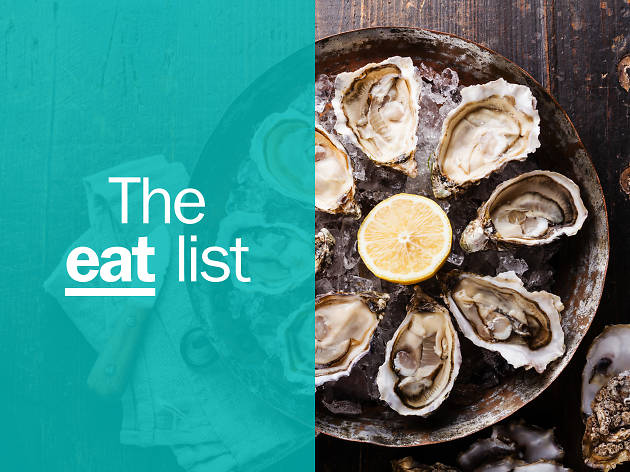 The 10 best Aruba restaurants
From raw seafood to towering açaí bowls, expect fresh island fare at the best Aruba restaurants
Aruba is dubbed "One Happy Island," and if you ask us, part of the reason is because you'll never go hungry there—a mere look through the best Aruba restaurants will let you know why. With its delicate mix of Dutch, South American and Aruban cultures, this little island has something for every palate and dining style. Figure out what you're craving—whether it's mile-high açaí bowls, coffee from a café-turned-late-night bar, fried shrimp in a shack (one of the top things to do on-island, in our opinion) or a romantic toes-in-the-sand dinner with award-winning seafood—and find it at one of our favorite eateries, listed below.
Best Aruba restaurants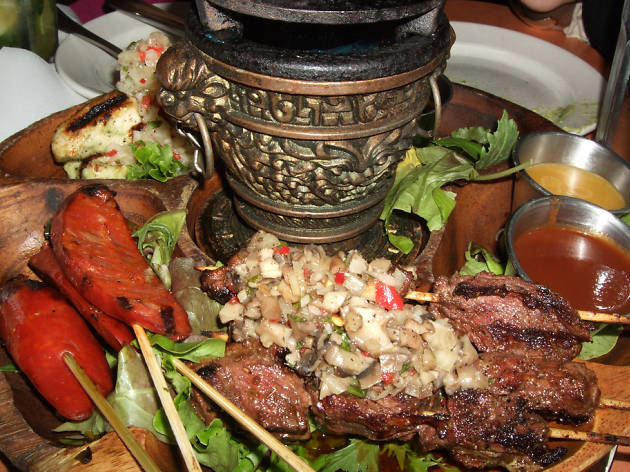 Photograph: Courtesy CC/Flickr/Kim
What is it: A romantic, torch-lit pier restaurant with great sunset views.
Why go: This is a romantic restaurant with a casual feel, so wear what you want and come hungry. True to its name, expect "pinchos" (skewers) of fish and meat, as well as other hits like spicy Aruban fish cakes drizzled with pineapple mayonnaise and a pork tenderloin stuffed with boursin and apple and drenched in a Kahlua and cream sauce. www.pinchosaruba.com
Price: Average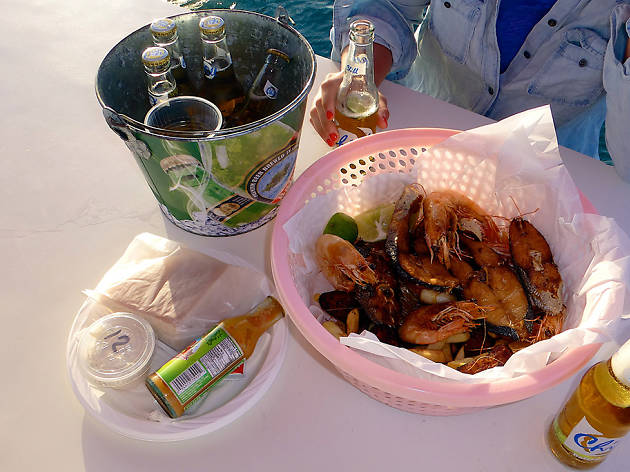 Photograph: Courtesy CC/Flickr/Jay Colbath
What is it: A seafood shack with a name that's dutch for "sea pirate."
Why go: This is as casual as it gets. Picture a seafood shack with a tiki-hut patio and a fisherman's pier on the Caribbean Sea. The boats docked next to it just caught the fish you'll eat—which come in plastic baskets, fried with lots of pan bati, or Aruban cornbread. Wash it all down with a Balashi beer, play a round of pool and stay for hours.
Price: Bargain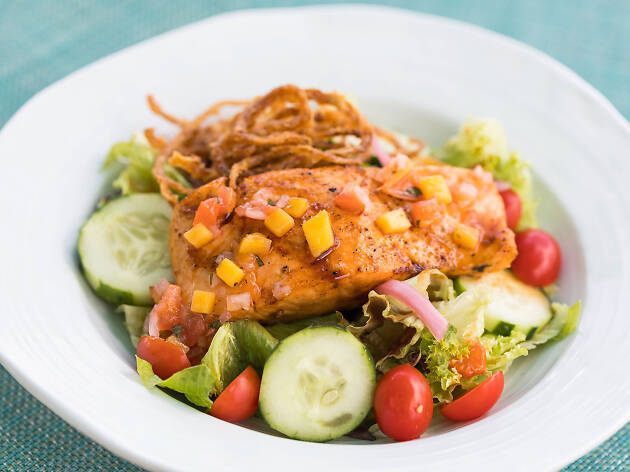 Photograph: Courtesy Hilton Aruba
What is it: A modern steakhouse that sits poolside at the Hilton Aruba.
Why go: Eat here for hearty plates, sunset views and good music—and to hear Chef Matt Boland's epic belly laugh. It's only open for dinner; when you go, try our three favorite plates: miso sea bass with spinach and roasted red peppers, a six-layer chocolate cake, and the Chop House Martini Salad, which is served in a giant martini glass shaken, not stirred.
Price: Pricey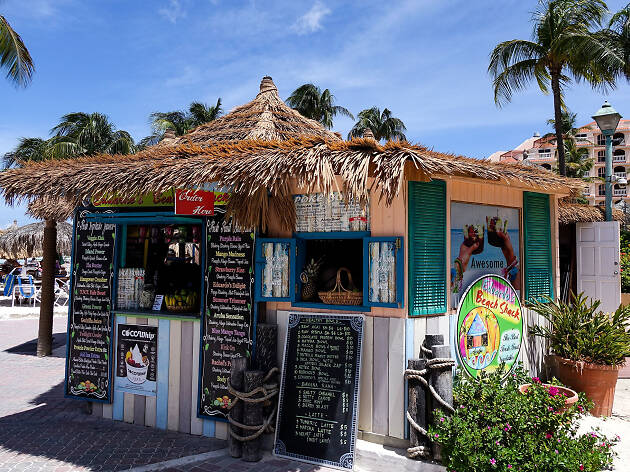 What is it: A beach shack with Insta-worthy açaí bowls.
Why go: If you think healthy food is generally unappetizing, you haven't been to Eduardo's. Find the kiosk on the sand behind the Hyatt, and choose from smoothies, juices, vegan treats, protein balls and, of course, the famous bowls. Depending what you order, they come piled high with granola, huge chunks of tropical fruit, coconut whip and even peanut butter—it's like eating ice cream for breakfast.
Price: Bargain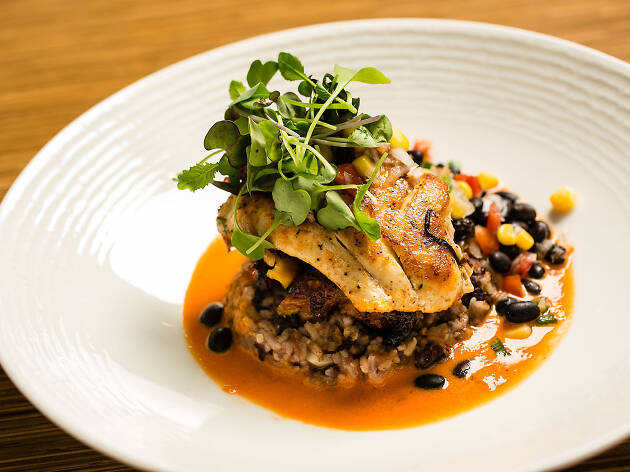 Photograph: Courtesy Aruba Marriott Resort
What is it: A toes-in-the-sand dinner spot at the Aruba Marriott Resort & Stellaris Casino.
Why go: Go for the sunset views, stay for the food. You can get inventive plates like Caribbean lobster tail with a potato aligot or a 22-hour slow-cooked short rib with a roasted pumpkin purée, and end with Romeo's Memories: a romantic dessert with Matcha Alfajor, a dulce de leche mousse, sweet coconut, dark chocolate, caramel crystals and green matcha creme anglaise.
Price: Pricey
Photograph: Courtesy CC/Flickr/Heather Cowper
What is it: A coffee and breakfast spot that doubles as a late-night bar.
Why go: This all-in-one hangout has breakfast, caffeine, dessert, alcohol and a DJ. In the morning, get cleverly-designed lattes, Belgian-style waffles or a must-try Samba Acai bowl from the "sunshine" menu, or curb your sweet tooth with the daily dessert—it always comes in a mason jar. At night, the "moonlight" menu serves a full bar until 1am, while a DJ keeps you dancing.
Price: Average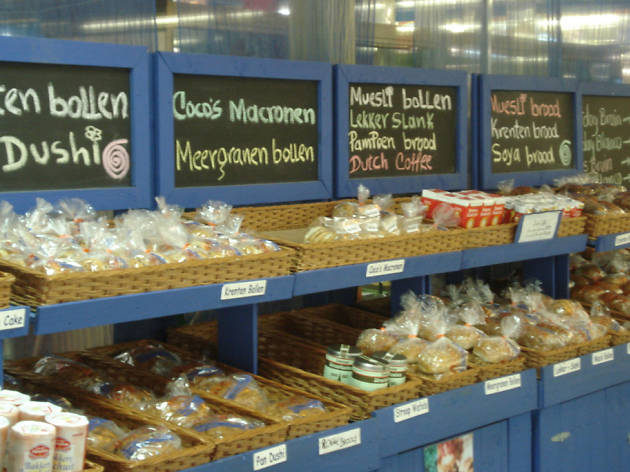 Photograph: Courtesy CC/Flickr/mroczknj
What is it: A fancy restaurant in a 19th-century mansion with a gigantic wine vault.
Why go: Did we mention the vault has 1,800 bottles? If that's not enough, Papiamento's food presentation will blow you away. The bread plate stacks rolls on a skewer and serves them on what looks like a piece of bark, while the cheese plate boasts artsy pieces of brie, camembert, parmesan and fruit cut in different shapes to add dimension.
Price: Pricey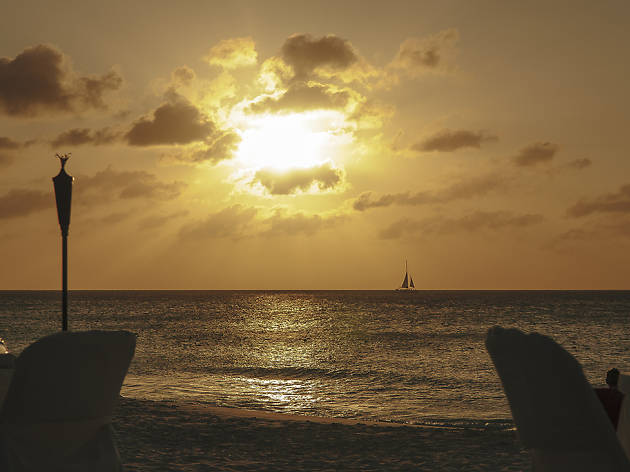 Photograph: Courtesy CC/Flickr/Jeff Grimes
What is it: An all-white beach restaurant that makes you feel like you're in St. Tropez.
Why go: It's romantic, right on the sea and marked by intimate tables and torches on the sand. There are plenty of tables, but you'll feel like you have the whole beach to yourself. Try the pork calypso with Captain Morgan-marinated prunes, melon gravy and toasted cashews, and wash it all down with a classic mojito. You're in paradise!
Price: Blowout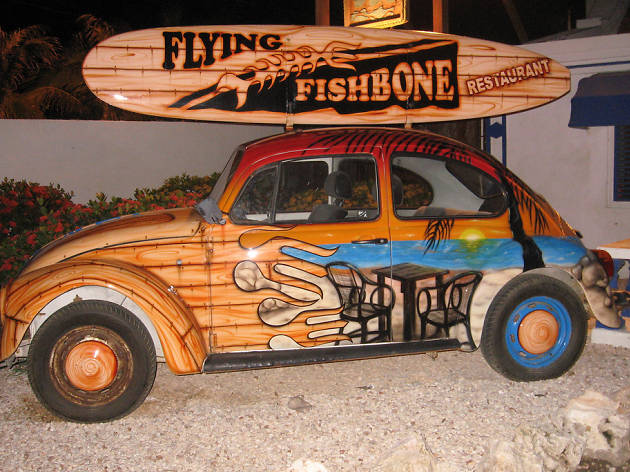 Photograph: Courtesy CC/Flickr/eliciab35
What is it: A 21 year-old restaurant known for fresh-caught seafood.
Why go: At this classic Savaneta haunt, grab a table on the beach and enjoy a toes-in-the-sand dinner under swaying palms. Most of the fish is caught right off the island, and top dishes include lobster and avocado salad, Peruvian ceviche with oranges and ginger syrup, skewers of black tiger shrimp with herb risotto and shrimp shitake and blue cheese casserole.
Price: Pricey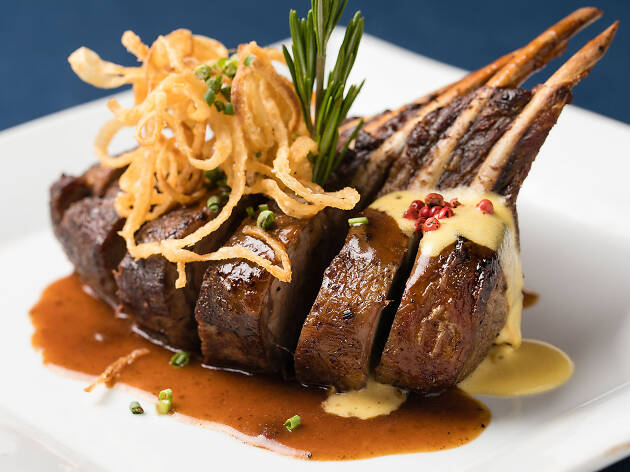 Photograph: Courtesy Madame Janette Restaurant/Kenny Theysen
What is it: An award-winning restaurant owned by a European Master Chef.
Why go: Madame Janette has won the prestigious Les Amis d'Escoffier award (and "Restaurant of the Year" awards) more than once, for good reason: her menu is as rich with culture as Aruba's past. Go for new twists on old classics, like Hungarian goulash soup, Chinese-style Bang Bang shrimp, a menu of Adobos, and "Gianni Versace" filet mignon with lobster medallions and Portobello mushrooms.
Price: Blowout
Discover Time Out Market: the best of the city under one roof
Want to make the most of your time in paradise?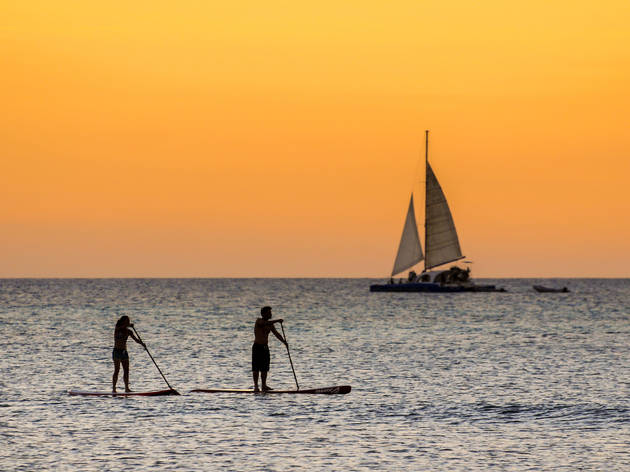 From spa treatments, beach tennis and water sports to off-roading desert adventures, an Aloe factory, fresher-than-fresh seafood restaurants, SUP yoga and even a private island where you can hang with free-roaming flamingos, there's plenty to do in Aruba to keep you smiling.
Best selling Time Out Offers