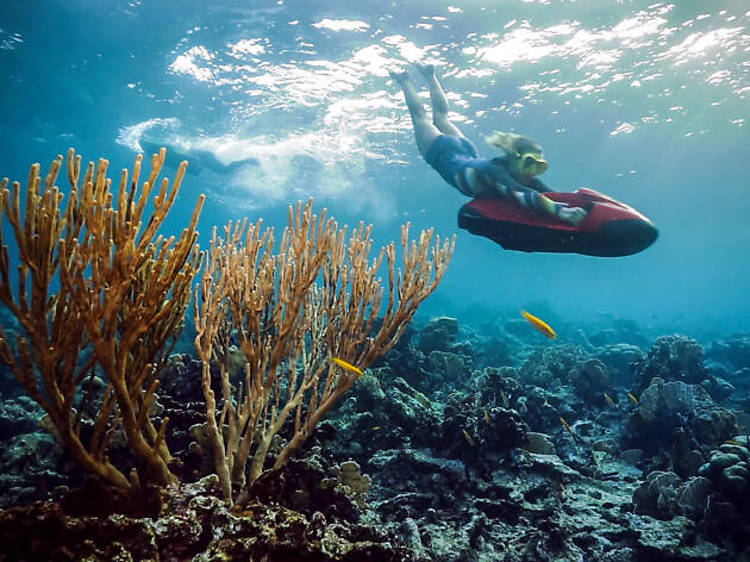 Photograph: Courtesy Seabob Aruba
What is it: A tour above and below the sea's surface on underwater electric scooters.
Why go: Seabobs are no bigger than a backpack, easy-to-use, self-controlled, and able to both skim above the surface of the water and dive 130 feet below it. Reserve a Seabob tour with Seabob Aruba, and they'll pick you up and drop you off at your hotel, give you a wetsuit and a tutorial, and show you a whole new world under the Caribbean Sea.