There are plenty of things to do in Austin throughout the year, but deciding on what live music to see is a whole different conundrum. In the Live Music Capital of the World, there are literally dozens of gigs happening each night, including plenty of touring artists plus more must-see local acts than the average concertgoer knows what to do with (we've got a ton of talent here, ya'll). To help you out, we'll be taking the liberty of putting together monthly lists of the top 10 concerts you've got to see. In chronological order, here are our May picks.
May 1: The Distillers at Mohawk, 6:30pm
More than a decade has passed since the Distillers were last active, but now the revered L.A.-based punk band—fronted by Brody Dalle, wife of Queens of the Stone Age frontman Josh Homme—returns to Austin for their fourth show since reuniting. Tickets are long since sold out, so you'll have to find 'em secondhand, but it should be worth it knowing the splendidly unhinged nature of Mohawk punk crowds and the unbridled raucousness of the band's tunes—we anticipate a memorable, mosh-intensive evening.

May 2: Jack White with A Giant Dog at Austin360 Amphitheater, 7pm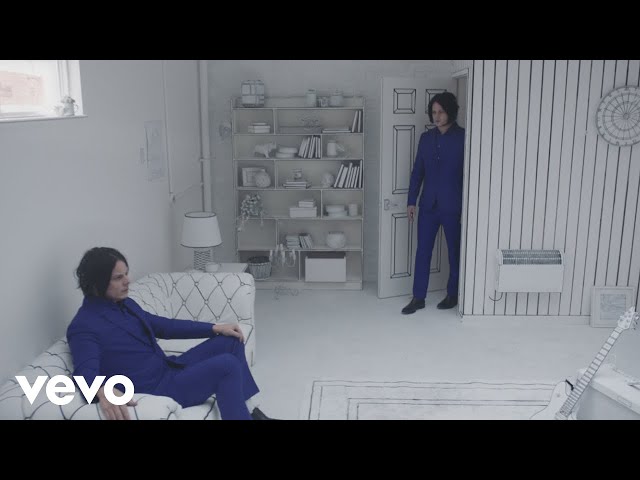 Jack White's just-released third solo album Boarding House Reach has proven polarizing in its reception (admittedly, it's a weird one), but fans of the former White Stripes frontman should remain confident that his live show will inject his set—a mixture of songs from all his projects, including the Raconteurs and the Dead Weather—with unmatched kinetic energy at every turn. After all, White's shred-filled stage show is his specialty, and the same goes for local outfit A Giant Dog, set to tear up as openers on each of his Texas dates.

May 3: Greta Van Fleet with Dorothy at Stubb's, 7pm
Critics want to claim that rock and roll is dying, but not if the fellas in Greta Van Fleet have anything to say about it. Riffing off genre titans like Led Zeppelin, Deep Purple and Black Sabbath, but with newfound freshness, the Michigan-bred quartet evokes a stunning stage presence, sure to leave even more of a lasting impression with the femme-fronted, heavy rock fortitude of L.A.-based opener Dorothy.

May 5-6: Pecan Street Festival featuring various artists, 11am
As usual, the annual arts, crafts and music street festival—held in downtown's Sixth Street Historic District—boasts a gold mine of local talent. Don't miss the chance to support ATX arts while taking in a palate-expanding platter of musical acts from some of Austin's most promising up-and-comers (Los Coast, Mélat, Jane Ellen Bryant) to a slew of garage rock, psych and hip-hop slayers (Lola Tried, the Sun Machine, Zeale)—all for free!

May 9: Franz Ferdinand at Emo's, 7pm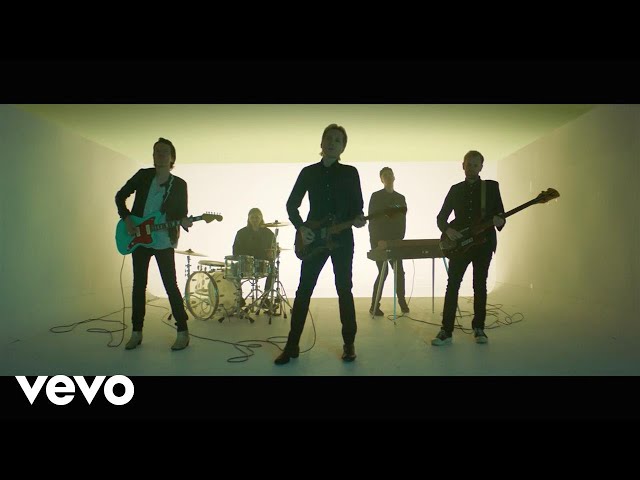 Nearly five years have passed since Franz Ferdinand last played in Austin, and the enigmatic indie rock Scotsmen returns on the heels of highly danceable fifth album Always Ascending, which marks the first release without founding guitarist Nick McCarthy. No matter: Frontman Alex Kapranos' impossibly high jumps and other amped-up stage antics have never failed to thrill, and with badass art-punks Priests in tow, a full night of frenetic fun is sure to unfold.
May 12: Finding Euphoria at Carson Creek Ranch
After eight years, Euphoria Fest has downsized drastically (from four days to one from last year's edition) and rebranded (to Finding Euphoria, somewhat inexplicably). But with artists like Gramatik, Hippie Sabatoge and G Jones topping the bill, it still holds rank as Central Texas' premier electronic music festival. Those looking for a longer-term experience can still opt in for camping (opens Friday, May 11 and closes evening of Sunday, May 13) and why wouldn't you? Without nearly as many fests happening annually at Carson Creek Ranch, any chance to experience the magic of its riverside grounds is a worthy adventure.

May 14: Courtney Barnett with Molly Burch at Saengerrunde Hall, 7pm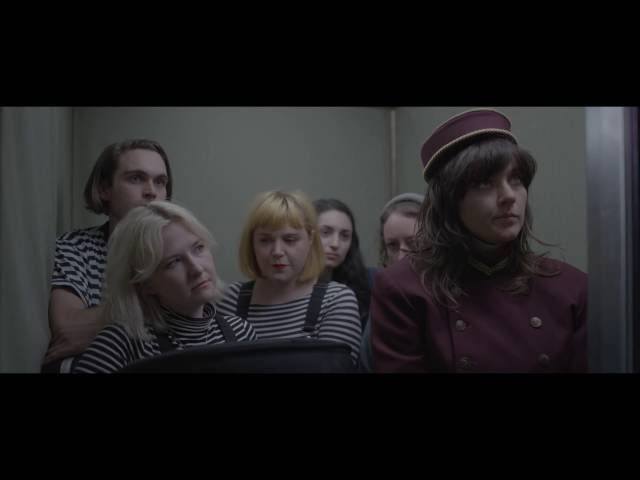 This gig's a special one, not only for its ridiculously talented roster—Aussie grunge revivalist Courtney Bartnett and spellbinding ATX singer-songwriter Molly Burch—but also for its unique location. Saengerrunde Hall, attached to German beer haven Scholz Garten, is as enticing for its historical significance (it was established in 1867 and is home to Austin's oldest ethnic organization) as it is for its intimacy (capacity: 250). Plus, you can eat brats, drink all the bier and even go bowling before or afterward. Prost!

May 14: St. Vincent ACL TV taping at the Moody Theater
Wait—didn't St. Vincent just play two nights at this venue? Technically, yes, but anyone who's attended a taping knows that this show will feel infinitely more intimate and, on top of that, St. Vincent has reformed her band for the occasion (she flew solo for her pair of Fear the Future Tour shows in February). Which means that even those who caught her a couple months ago will be treated to new arrangements of recently released tunes and more fully resounding renditions of old favorites—this shit's gonna rule, y'all. Of course, taping tickets are distributed to lucky lottery winners, so it's tougher to get in, but those who've held faith before can tell you: There's always a chance of snagging a spot via the standby line if you can arrive early enough and wait it out.

May 18: Kendrick Lamar with SZA and more at Austin360 Amphitheater, 6:30pm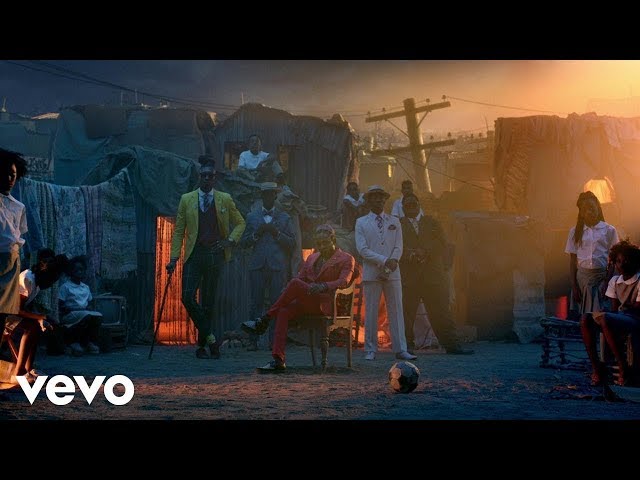 Grammy winner. Pulitzer winner. Living rap god. You really don't need more reasons to prioritize this show, but Kendrick Lamar is dishing 'em out anyway in the form of Grammy-nominated singer SZA and the rest of his Top Dawg Entertainment labelmates as openers for what will surely be the most anticipated ATX hip-hop show of 2018 (that is, unless Jay and Bey decide to take pity on us small-city plebes and route their tour here). If you missed Kendrick at ACL Fest a couple years back, all we can say is...DAMN. Don't make the same mistake twice.

May 23-27: Hot Luck Festival at various venues
As if running some of the nation's best music and food joints wasn't enough, organizational power trio Aaron Franklin (Franklin Barbecue), James Moody (owner of the Mohawk) and Mike Thelin (co-founder of Feast Portland) will reprise their Hot Luck Festival for its second annual edition. On top of world-class culinary programming, the fest features a lineup of ridiculously awesome music: Peter Hook & the Light (performing New Order and Joy Division's 'Substance' singles) hit Mohawk on May 23; Hot Snakes and Girlpool are set to rock Mohawk and Barracuda (respectively) on May 24; Galactic brings the funk to Mohawk on May 25; Blackillac (one of our SXSW 2018 highlights) brings bangers to Barracuda on May 26; and renowned hip-hop DJ/Stones Throw Records exec Peanut Butter Wolf is set to drop beats at Mohawk indoor on May 26. And that's barely scratching the surface of the full bill. Tickets for food and music events are sold separately, or you can do it all (our recommendation) by splurging for "The Whole
Enchilada" package deal.