The 15 best Chinese restaurants in Austin
Our guide to the best Chinese restaurants in Austin features authentic Szechuan cuisine, dim sum, pork buns and more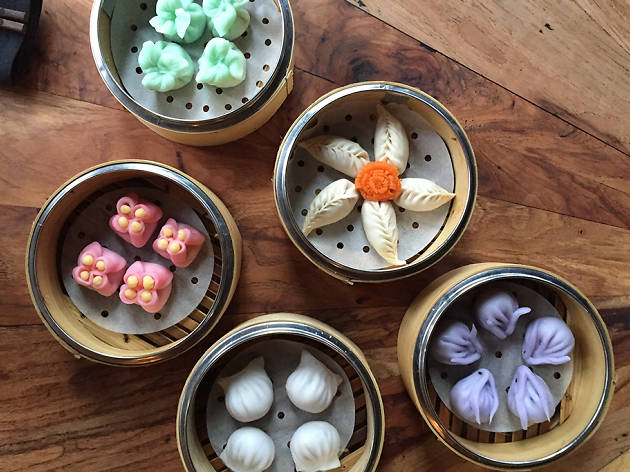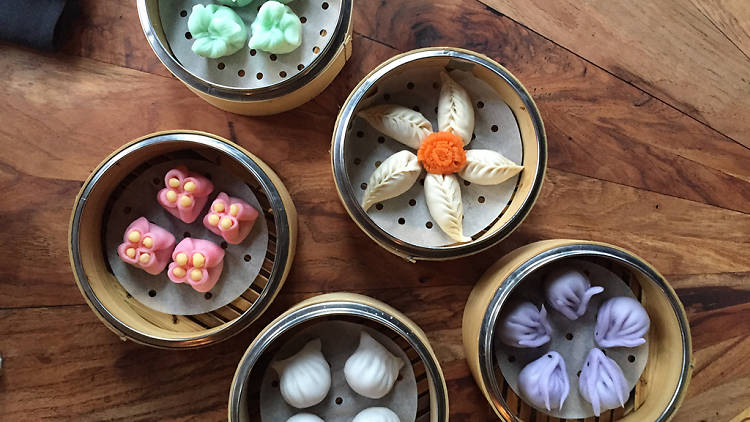 Best Chinese restaurants in Austin
This South Austin eatery offers both traditional Szechuan dishes and a lunch menu of exclusively American Chinese. Dig into specialties like mapo tofu, shrimp and snowpeas, mala chicken, dan dan noodles and crispy pig ears. The restaurant also serves beer, wine, smoothies, yogurt drinks and bubble tea in exotic flavors like Chrysanthemum and watermelon.
Originally located in an Asian market, this Szechuan spot became so popular that the owners decided to take over the restaurant next door as well. Take notice of the stark interior, the "announcer" calling out order numbers and, of course, the incredible food. Spicy fish, salt and pepper calamari and eggplant with ground pork are solid staples but the menu features over 100 items, so pay careful attention before putting in your order. Boasting both private rooms and tables accommodating large groups, this eatery is ideal for all.
This Cantonese-heavy spot is tucked away in a strip center in north Austin. Reasonably priced and family-friendly, the eatery serves a variety of Chinese dishes (including Chinese BBQ!). You'll find fresh lobster on offer with a pick-your-own seasoning, soft shell crab and a wide selection of seafood dishes. Traditionalists may enjoy the preserved egg porridge, egg white beef soup, hot pots and sweet cream buns.
Old Thousand's schtick is "dope Chinese," a modern twist on American-Chinese that straddles both categories. Chicken feet with house sriracha, char sui bao, kung pao cauliflower and jellyfish salad are just some of the creative dishes that grace the menu. Unlike many Asian spots, this one boasts a thoughtful cocktail program as well.
What started as a food truck near campus quickly expanded into a noodle shop in north Austin. Nailing the quintessential noodle dish—the beef-stewed noodle soup—the eatery also makes delectable lamb-stewed and pork-chopped noodles. Also check out the wide array of dumplings on offer and a leveled up version of wonton soup. Mushroom fans absolutely must order the black fungus.
Sundays at Wu Chow's dim sum brunch are fun and interactive; you'll order small dishes from the menu of bite-size dumplings, shumai and fritters and share them with your tablemates. Still hungry? Keep ordering, as the dishes come fast. Shrimp and cilantro dumplings, shrimp and leek cakes, pork potstickers, bean curd with oyster sauce and the top-selling Shanghai pork soup dumplings are some of the most popular picks. For drinks, you can opt for a potent Tsingtao Shandy (baijiu, fresh ginger, lime and Tsingtao beer) or a teapot of chrysanthemum tea, served in a glass pot with a "blooming" flower.
With dishes like tea smoked duck, fish in fiery sauce and soup dumplings, Szechuan House has a pretty enthusiastic following. Located on north Burnet road, this traditional restaurant has a robust menu that will please both true Szechuan aficionados and those folks looking for an Americanized version. Have some sweet and sour pork… or smoked pig face. Bonus points: it's BYOB.
With three locations around Austin (North, downtown and Westlake), Chinatown has rapidly become a go-to option in all three areas. With a menu that is basically a tour of China (Peking, Mandarin, Hunan, Szechuan, Cantonese and Shanghai specialties are all represented), the restaurant is sure to satisfy all cravings. Looking for a "street food" option? Check out the Street by Chinatown outpost.
On those cold, rainy nights that beg for a comforting, hearty meal, you'll want to head to Shabu. The noodles, a menu staple, are made in-house and specialties include cold soba and Mongolian lamb. With an extensive menu of "mix ins," you'll want to order a variety of dishes to share with the entire table.
Show more