Where to find modern kolaches in Austin
Looking for updated kolaches in Austin? A wave of new-school pastry chefs is bringing back the pastry in a big way.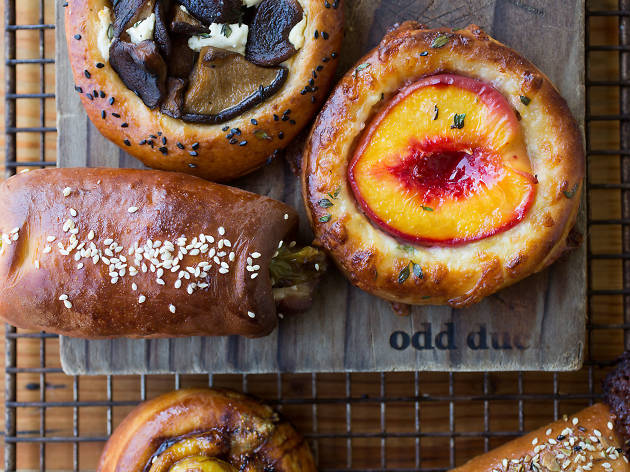 Mention kolaches outside Texas state lines, and you'll likely receive blank stares. But ask a local to name their favorite spot to grab the sweet or savory pastry, and you'll stir up a fierce debate on the merits of Hruska's versus Czech Stop. Originally introduced to central Texas by 19th-century Czech settlers, kolaches were almost exclusively found in highway-facing bakeries, gas stations and doughnut shops. Now they're making a modern-day comeback, popping up in some of Austin's top fine-dining restaurants and its best food trucks. We tracked down our favorites in Austin—and no, they're not by Interstate 35.
Not in the mood for kolaches?
Try Austin's other official dish with our guide to the best tacos in town.