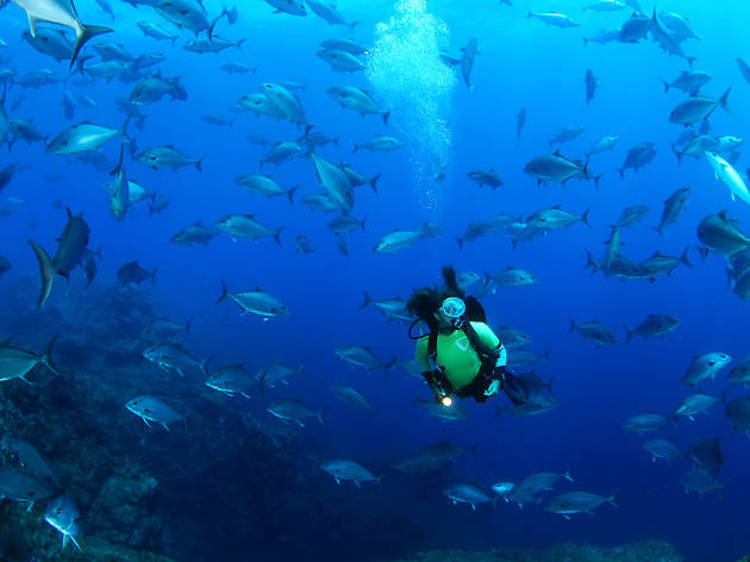 ©Nuno Sá
Swim alongside giant animals
In a way, every time we swim in the sea, we're swimming with sharks - they may not be next to us, but they are in the same ocean. A good way to shorten the distance between us and these creatures is to go scuba-diving on Santa Maria island where, in the warmer months, inoffensive whale-sharks come for a stroll.
The island's crystalline waters are a must for people with amphibian tendencies, and thanks to the Formigas Nature Reserve, Dollabarat Reef of the Baixa do Ambrósio dive site, the island has become a marine life sanctuary (in total, there are 55 snorkelling and diving spots around Santa Maria).
To see manta rays, tunas, turtles or schools of mackerels from close up, you need to book a trip with one of Vila do Porto's diving companies: Mantamaria (+351 29 688 2907), Paralelo 37 (+351 29 688 3455) or Dollabarat Sub (+351 91 649 7176). The best months are from June to November. Dives are done in groups of up to five people, always with a guide. Prices go from €35 to €200 and beginners' diving courses are also available.