Heads up! We're working hard to be accurate – but these are unusual times, so please always check before heading out.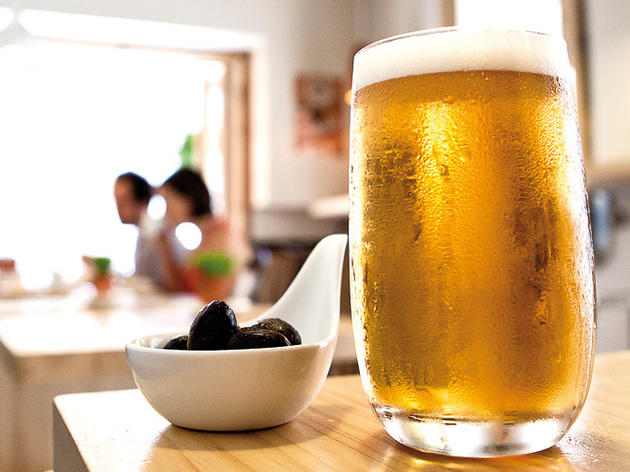 The best beers in Barcelona
The search is on: who has the best beer on tap and the biggest selection?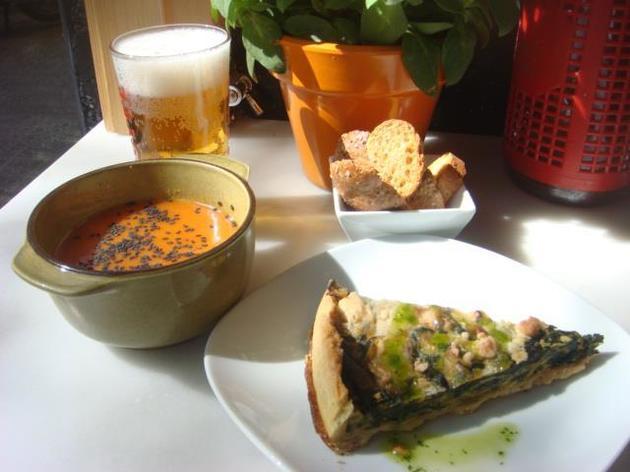 The people at Jonny Aldana have some serious skills. In addition to serving the tastiest, vegetarian tapas on earth, they also draw a great beer. They don't mind taking their time, because they know it's the only way of getting two fingers of foam. In terms of sheer happiness, it doesn't get much better than taking your beer out to the quiet terrace and sipping it in the shade. Their beetroot hummus is worthy of study. And one more thing: they're the kind of people who always give you a free tapa!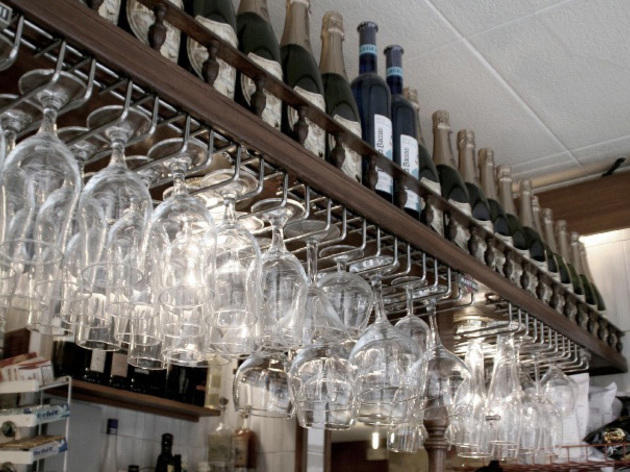 One of the secrets of a great draught beer is never knowing where you might find it. This bar in the Hostafrancs neighbourhood takes the concept of beer on tap and good food very seriously. At first glance, Viduca is a bar specialising in Galician food, with the typical stainless steel bar and freshly made potato omelette. But it's worth taking a closer look, because once you wander into the dining room, you'll find a little bar where they make gin and tonics. The wine list is nothing to scoff at either. And imagine if they go to this much trouble to get everything right, the care they'll put into drawing the perfect beer...
Two places, one wonderful idea: a shared endeavour to open a bar specialising in vermouth and a bar where the draught beer is so good no one needs to envy the Madrileños ever again. The first to open was the bar on Consell de Cent. A few months later, the bar near Plaça Molina swept in with all the energy of a younger sibling. More spacious and sporting a Berlin aesthetic of cement walls and enormous windows, at Mitja Vida you can pair your beer with a small plate of anchovies prepared personally by Marcel. Don't forget to check out their website where you're sure to find other places that know how to draw a good beer.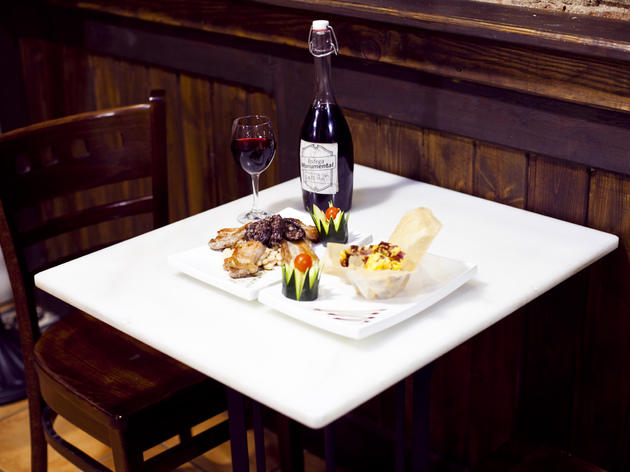 Just like in Madrid, at Monumental the draught beer is served in standard issue glasses with exactly the right amount of foam. They go down like water, which is the danger of the draught beers at this old bodega as well as their virtue. Take a seat at the bar, order the spicy 'pepperoncini' or a couple of the house anchovies and you'll know what heaven feels like. You might decide to stay there forever, which is no problem at all: they serve lunch and dinner too.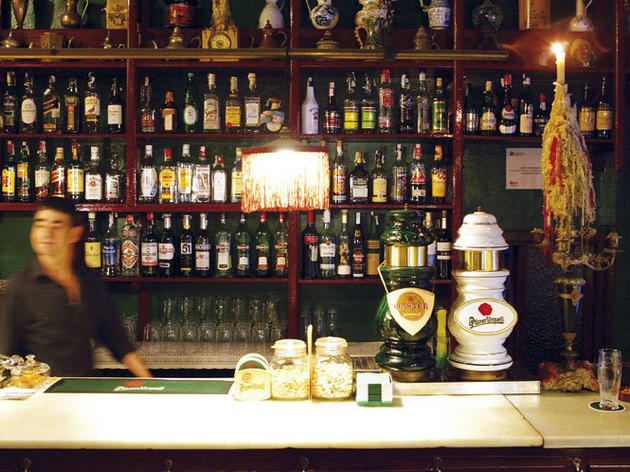 When you're in the heart of the Born and the heat is getting to you, you might seek refuge down a quiet, shaded street where you come across a magnificent bar, removed from the tourist throng. You've arrived at Nus. In addition to having great beers on tap, you can soak in the atmosphere of this curiously decorated, history-rich spot while the bartender draws you a good, cold beer: blond, toasted or black.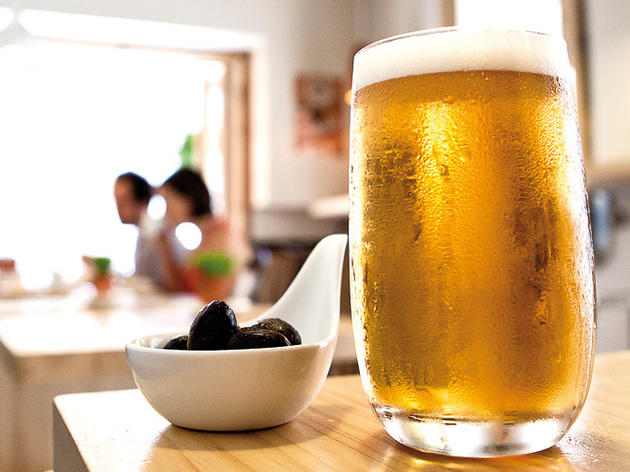 © Irene Fernández
Horticulture or nationalism? You don't have to come bearing a Catalan flag to enjoy a beer at this new spot in La Barceloneta. Beyond the 'noucentista' flavoured literary joke, El Ben Plantat is a small bar with a great layout where you can indulge in good beer on tap and surprising tapas. Vegetarians will be particularly happy by how many options are available to them. Try the tofu paté, it's a true delight.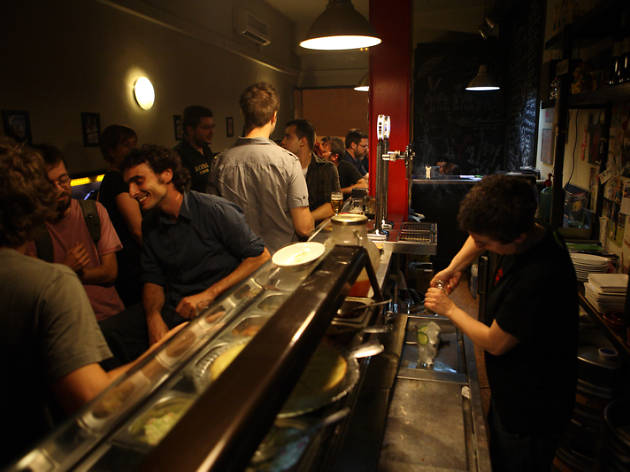 This bar makes every list of places that do things right and well. Simple, unpretentious, but with one of the best bartenders in town: Trinity. They opened the bar to add a splash of colour to Barcelona and to turn the after-work draught beer into a sacred ritual. They draw blond, cold and delicious beers as well as a house special, 'la tostada' (the toasted one), a blend of two beers on tap. We've always been in love with Gata Mala, but when they bring out that free tapa, we're ready to get on our knees.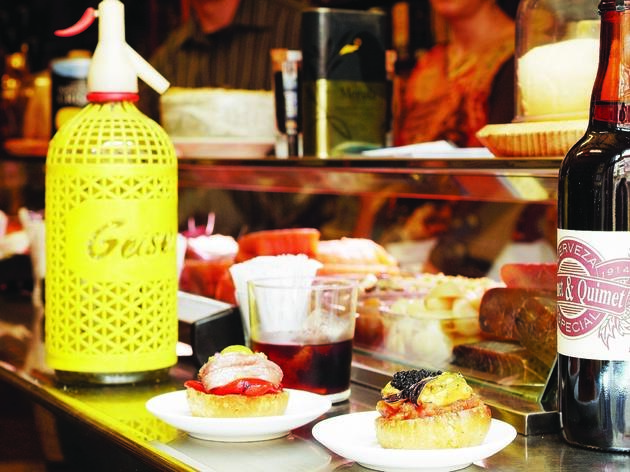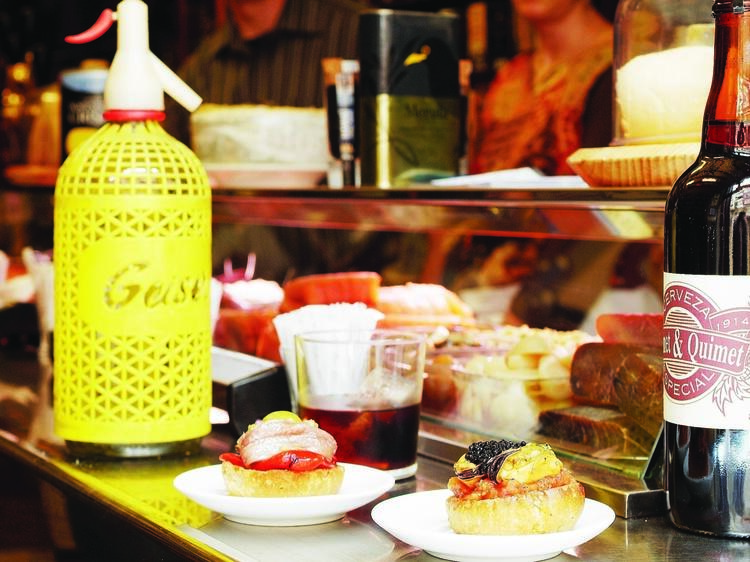 An aperitif at Quimet Quimet has a way of becoming legendary. Remember those slices of bread with salmon and yogurt sauce? Oh, and what about the 'mojama' and those mushrooms...I dream about those mushrooms! Just thinking about it makes my mouth water and there's no better remedy than the house beer, made by Quimet Quimet since the day it opened. They make a variety of beers, but the toasted draught at this Poble Sec bar makes us believe in a better world. There's a reason why Mr. Quimet, Sr. is one of the few Barcelona publicans to have his own 'gegant' or Catalan giant in traditional, holiday parades. Of course, celebrities have 'gegants' made in their image too, but they don't serve beer on tap...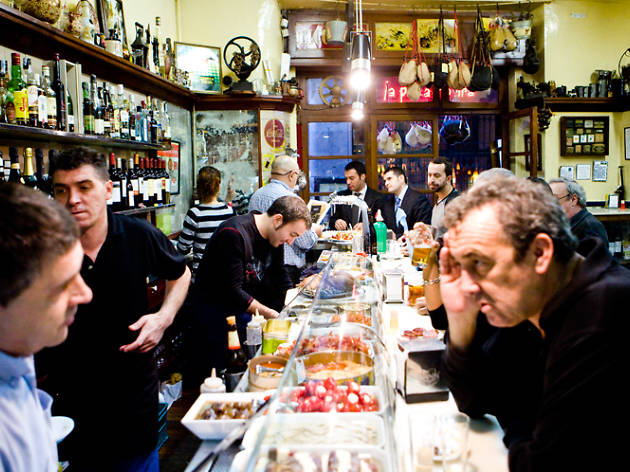 Although buried in the heart of Barcelona's tourism hub, El Xampanyet retains its authentic spirit. And it knows a thing or two about serving good, draught beer. Their potato omelette and cured ham are a little slice of heaven with a fresh, cold beer. They really know their craft: perfectly drawn beer that will gradually paint a little mustache of joy on your face if you get lost in reverie.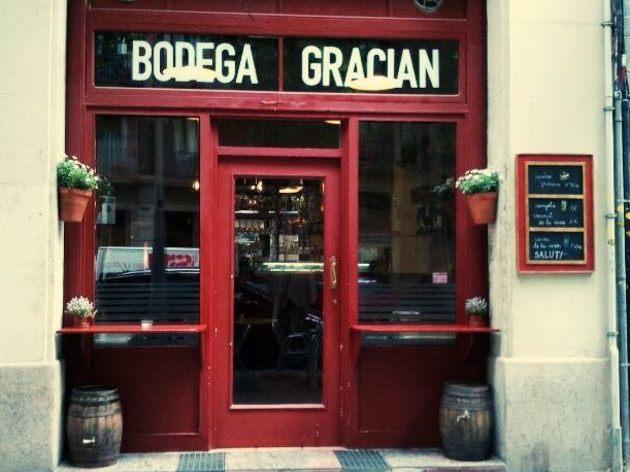 G stands for Gracián and for doing simple things with grace. This little 'bodega' close to Gran Via is a revelation that has the following to tell us: "any man or woman of good faith can be perfectly happy with a potato salad and a draught beer". Head to Gracián to put this joyful aphorism into practice. The beer on tap is impeccable and the 'ensaladilla rusa' (the local version of a potato salad) is an extreme delight.
Show more