50 things to do in Barcelona in 2014: festivals
Highlights of Barcelona's festivals in 2014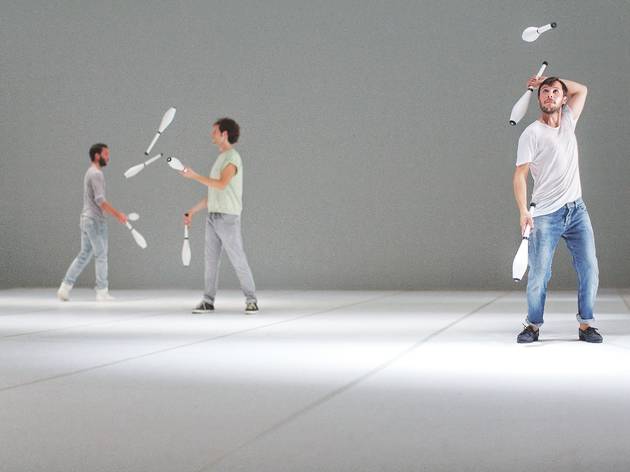 By

Time Out in association with BarcelonaTurisme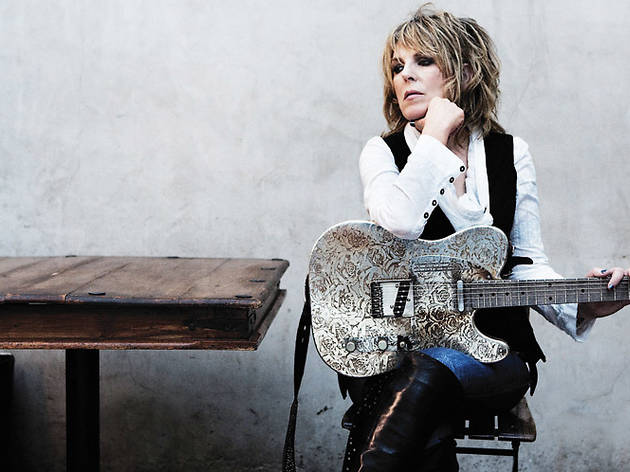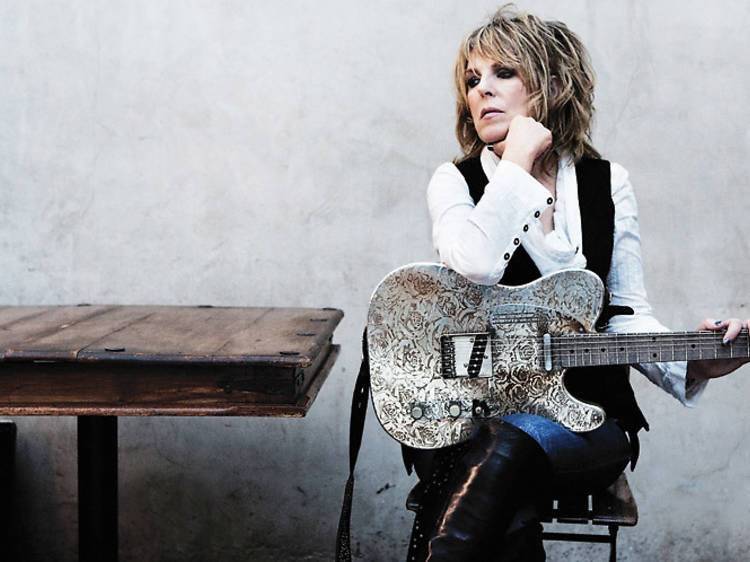 Now in its 25th year, the BCN Guitar Festival doesn't stand still and has expanded to include not only classical guitar and established virtuoso performers, but an increasing amount of alternative bands and musicians. It has also become more international over time, and in 2013 featured stellar names like Eels, Ron Sexsmith, Lucinda Williams and Marisa Monte, among others. The festival has stayed true to its mission of offering an eclectic and cosmopolitan programme. With the pedigree that the festival has shown in the past in terms of both musicians and the level of musicianship, from flamenco master Paco de Lucia to the dazzling fret board acrobatics and wizardry of Paul Gilbert, this year's edition is unlikely to disappoint fans of the world's favourite six-stringed instrument.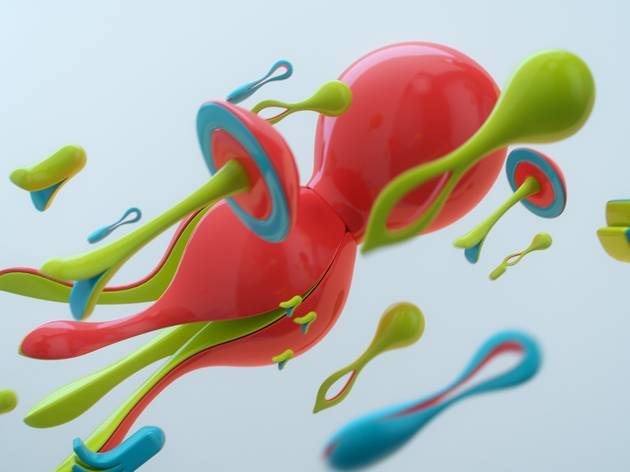 Art, Digital and interactive
Dubbed a 'creativity festival,' OFFF has been a reference point for creators, artists, programmers, theorists, students and enthusiasts interested in post-digital culture and free contemporary creation in art and design for just over a decade now. The 2014 edition brings contributions from a huge variety of creators including Pomme Chan, a Bangkok-born designer passionate about typographical illustrations; Aaron Marshall Becker, a film and TV director with a focus on main title design; Aaron Koblin, an artist and designer specialising in data and digital technologies; Second Story, an innovation centre pioneering interactive experiences; award-winning freelance illustrative designer Steve Simpson; design strategist Robert L. Peters; and painter and book illustrator Oliver Jeffers.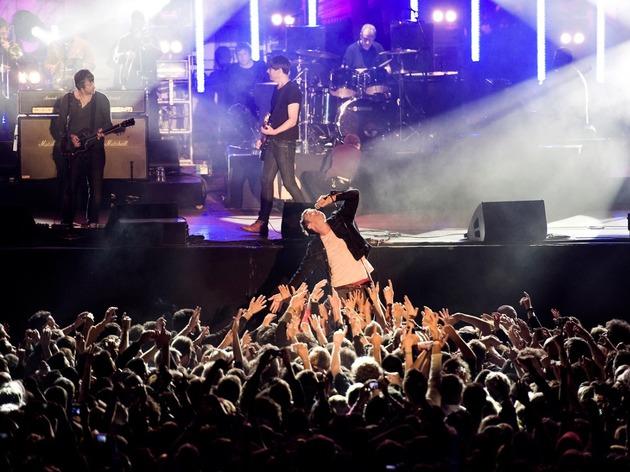 Fast stealing Sónar's thunder, this four-day music festival is one of the best in Spain. Credit for its success is due to its range of genres. There are rafts of electronica acts, DJs and local bands, plus a record fair and the Soundtrack Film Festival. The first confirmation for 2014 is Neutral Milk Hotel, but the line-up in 2013 included Nick Cave, Blur, Tame Impala and the Wu Tang Clan. Another recent incorporation to the 2014 line-up is Canadian indie rock band Arcade Fire, who will be presenting their fourth studio album, the James Murphy-produced 'Reflektor', which sees the group departing somewhat from the epic and dark sounds that marked earlier works like their stellar debut 'Funeral' or 2007's 'Neon Bible' to embrace hybrid dance rhythms and Haitian and Jamaican influences. Their appearance at the festival will be their only Spanish date in 2014. Other confirmed acts: Neutral Milk Hotel and Pixies.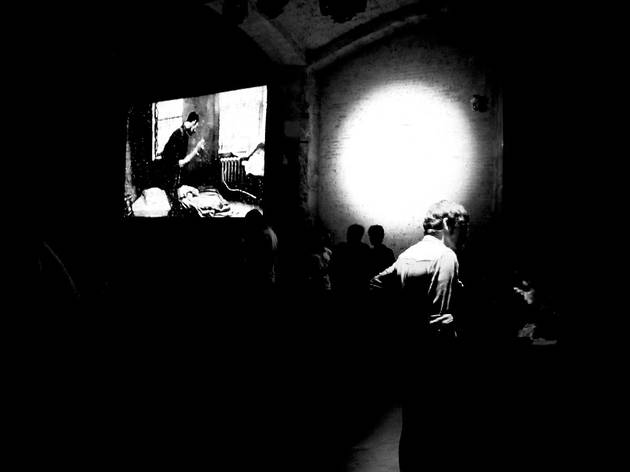 The only 'fair exclusively devoted to the moving image' that showcases artists' video and short films in venues around town, Loop is returning from the 5th to the 7th of June with its usual mix of art fair and city festival. Its three sections – the Loop Fair itself, the Screen Festival and the Loop Studies spaces – provide an innovative space to foster interactions between galleries, artists, distributors, collectors, curators, museum directors and the general public.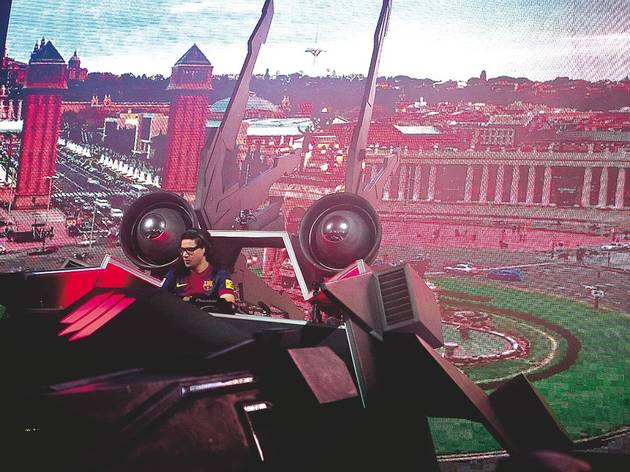 The International Festival of Advanced Music and Multimedia Art (aka Sónar) is a must for anyone into electronic music, urban art and media technologies. Sónar by Day comprises multimedia art, record fairs, conferences, exhibitions and sound labs, while DJs play – it takes place in the trade fair area at Plaça Espanya, while Sónar by Night is out in the vast hangars of the site in Hospitalet. In 2013, the line-up included Kraftwerk, the Pet Shop Boys, Skrillex and Laurent Garnier. Confirmed acts for the 2014 line-up include Massive Attack, Richie Hawtin and Plastikman, as well as Four Tet, James Holden, Jon Hopkins, Oneohtrix Point Never, Evian Christ, Caribou, Matmos, Gesaffelstein, Downliners Sekt, Jessy Lanza, Nisennenmondai, Woodkid, Bonobo, Moderat, and I Am Legion. Featuring a mash-up of music, film and video, in the shape of everything from installation art, audiovisual concerts, and medialab presentations to DJ sets, Sónar is sure to attract once again some of the top names in the genre.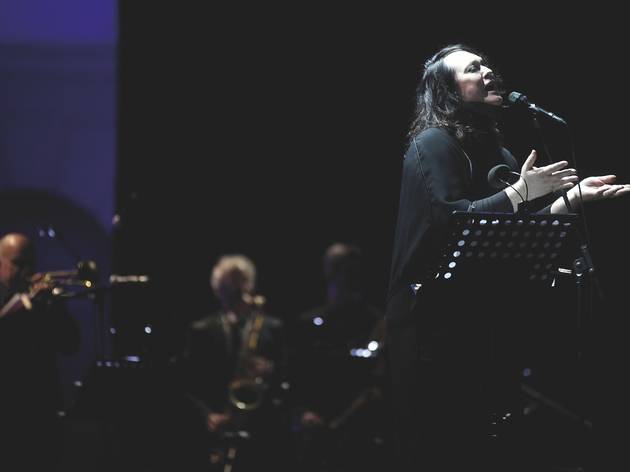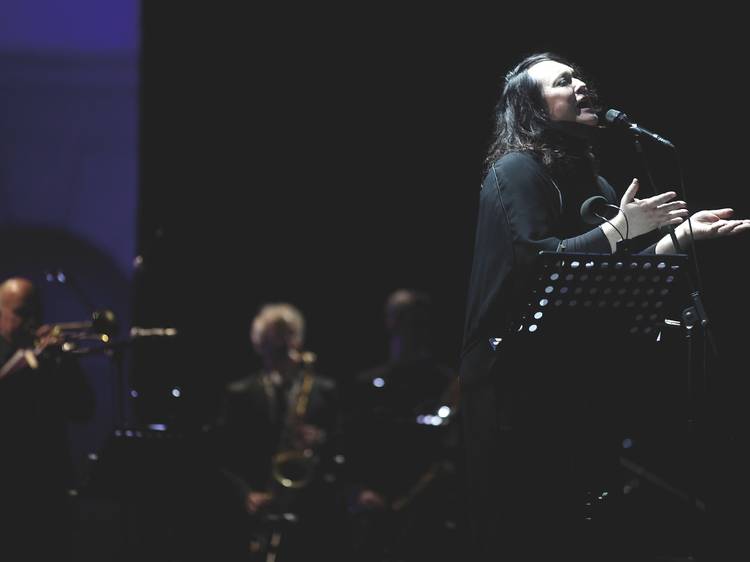 © Martí E. Berenguer
Festival Jardins de Pedralbes
Launched to great acclaim in 2013, when acts included Crosby, Stills & Nash; Antony & the Johnsons; Lana del Rey; Roger Hodgson, and Earth, wind & Fire, this new festival takes place al fresco, among the cedar and cypress trees of the gardens of the Palau Reial (Royal Palace) in Pedralbes. Look out for the pergola designed by Gaudí, parabolic in shape and covered with climbing plants, as well as the Hercules fountain, with a forged iron dragon head, which was also designed by Gaudí and was forgotten about until its rediscovery in 1984. So, it's a good idea to arrive before the concerts begin in order to enjoy in equal measure the music and the garden's treasures, among which are a collection of trees, including 23 Himalayan cedars, and the Royal Palace, which is the Spanish royal family's official residence for their trips to Barcelona.
Cruïlla snuck onto the scene in 2008 with an unassuming clutch of bands, before launching into something quite special two years later. Recent line-ups have included Cat Power, Iggy Pop, the Specials, MIA, Suede, Rufus Wainwright, Morcheeba and Cypress Hill, and there's usually an impressive range of local bands, from the Pinker Tones to Muchachito Bombo Infierno and Macaco. Set in the sun-baked Parc del Fòrum, the festival attracts thousands of music fans who are keen to enjoy an eclectic and genre-crossing line-up of great bands and musicians in an outdoor setting for two jam-packed days, along with an ever-growing programme of additional on-site activities ranging from circus acts and games to workshops of all types, and stands run by a variety of social foundations.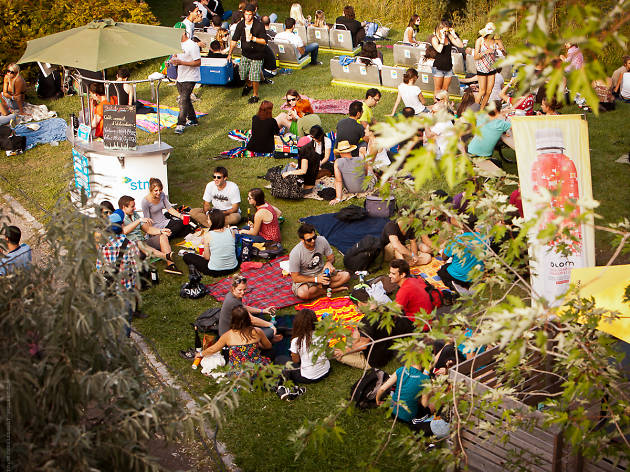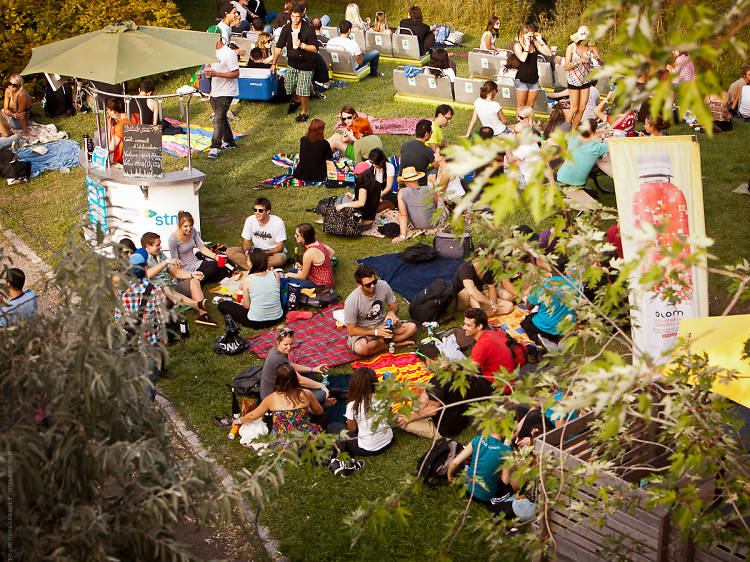 Festival Piknic Electronik
Family-friendly, open-air festival of electronic music on Montjuïc every Sunday afternoon in summer. Something more than just a picnic, Piknic Electronik aims at reconciling two apparently contradictory worlds and provide a way to bring family and friends together in a pleasantly green environment while enjoying electronic music. Activities designed specifically for kids can include anything from skateboarding lessons and inflatables to hip hop classes and recycling workshops.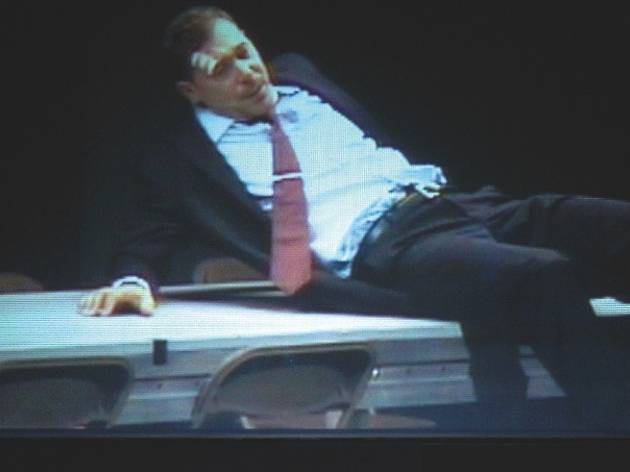 Named after the Greek amphitheatre (Teatre Grec) that forms such an integral part of its programming, this is the major cultural festival of the year. It brings together dozens of shows from around the world, encompassing dance, music, theatre and circus. Increasingly there are performances in English, with Catalan surtitles. From its humble beginning, when the Greek Theatre (which was actually built especially for the 1929 World's Fair on the site of a disused quarry) was the only venue used, the festival has grown to become both a highlight of the Barcelona summer cultural calendar and a major event on the European performing arts scene. The festival now takes place at a number of venues in the city including the Mercat de les Flors for dance performances, the neo-classic TNC Catalan National Theatre and the Teatre Lliure, a bastion of independent theatre production in Catalonia.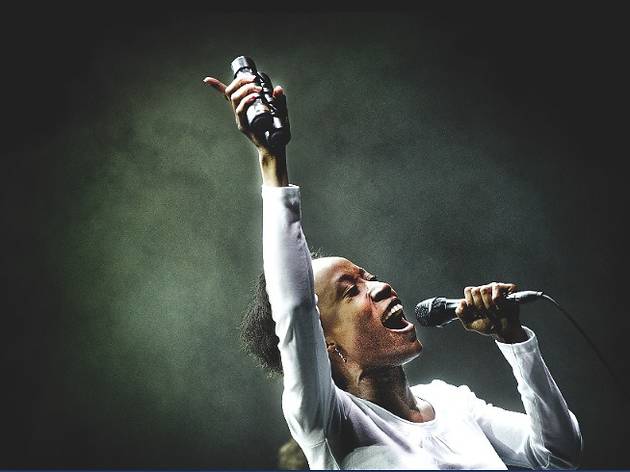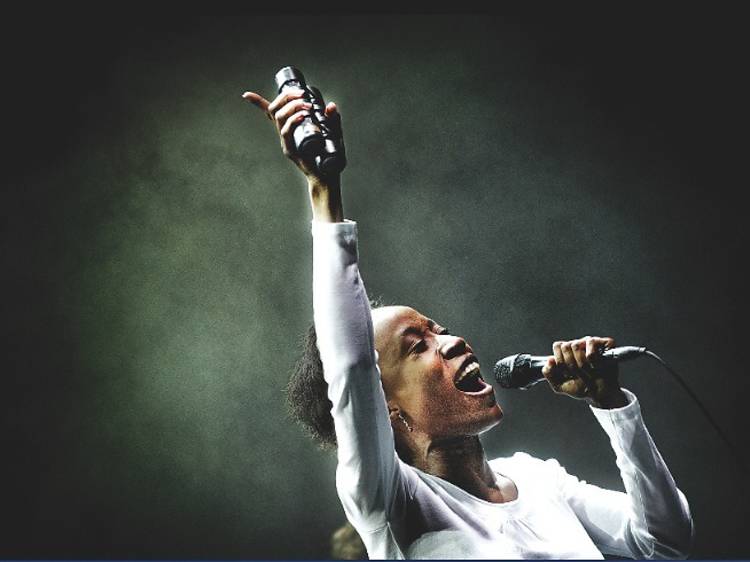 San Miguel Mas i Mas Festival
This tasteful music festival spans the summer months, and has gone from concentrating on Latin sounds to providing a bit of everything. Concerts take place at various venues, including the Palau de la Música Catalana, the Liceu Opera House, the Jamboree jazz club and even local art and history museums. Past acts have included Brazilian legend Hermeto Pascoal, Level 42, techno DJ Angel Molina, and some classical music. More of a musical marathon than a traditional-style festival and practically single-handedly responsible for revitalising the city's once spartan summer music agenda, especially during August, it's ideal for open-minded music fans willing and able to appreciate everything from jazz, techno and soul to world and classical music.
Show more
50 great things to do ... by season