Vermouth: the happiest hour
Discover the bars where siphon and snacks are practically a religion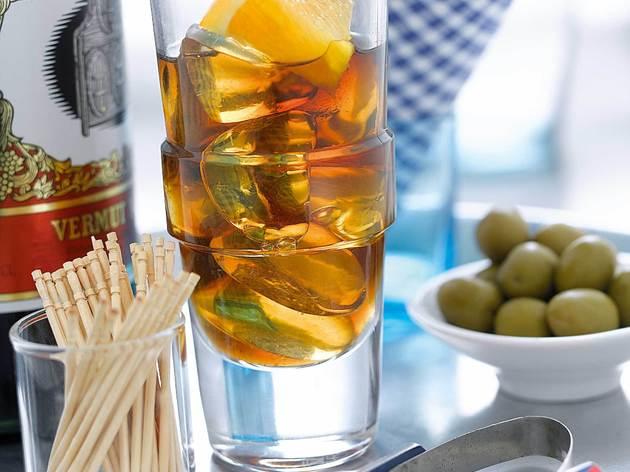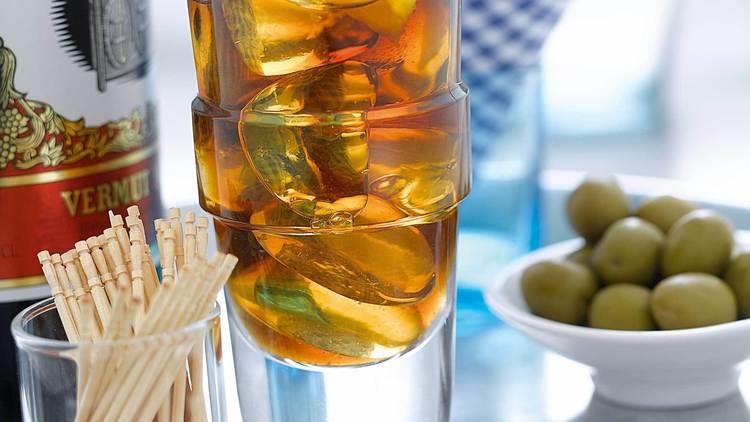 Vermouth hour has never fallen out of fashion in Barcelona, but in recent years the tradition of gathering with friends to share an afternoon aperitif, and the usual side dishes, has garnered a new generation of devotees and plenty of proprietors only too happy to accommodate. Time Out brings you the modern, as well as the classic, temples of vermouth.
You don't have to go down to Barceloneta for good fish tapas. On the corner of Sants market, the tiny bar Bodegueta de Cal Pep offers a range of marine snacks that you just can't refuse: sea ​​snails, crab, razor clams, goose barnacles, dried tuna and other delicacies such as peperini (peppers stuffed with anchovies or cheese) and Torta del Casar soft cheese. Àngel has kept the spirit of this place alive while still adapting it to modern times. For gourmets of the aperitif.
Read more
This bar belongs to the Slow Food movement – they use local, sustainable produce to make the dishes for a menu that is quite short but more than sufficient to satisfy hungry bellies. Their bio-patatas bravas are rightly renowned. As is the outdoor terrace, just in front of the Montjuïc air-raid shelter.
Read more
Packed to the rafters with dusty bottles of wine, this classic but minuscule bar makes up for in tapas what it lacks in space. The specialities are 'conservas' (shellfish preserved in tins), which aren't always to non-Spanish tastes, but the 'montaditos' (sculpted tapas served on bread) are spectacular. Try salmon sashimi with cream cheese, honey and soy, or cod, passata and black olive pâté. Get there early for any chance of a surface to put your drink on.
Read more
At the Casa Mariol Wine Bar, which is part of the bodega of the same name, you'll have the chance to get to know Suau, which is an version of a drink (a blend of soda and coffee) that was popular in the Ribera de l'Ebre region decades ago. You can also taste cask wines from the Ebre, accompanied by a nice 'clotxa' (bread stuffed with herring, onions, tomatoes and garlic) and then top it all off with delicious cakes from Batea (a town also in the Ebre).
Read more
For some time now, the Morro Fi blog has been considered an essential website for those who aspire to keeping their stomachs happy. These one-time explorers of anchovy and secallona havens have set up their own oasis. Working in a tiny space, Marcel serves the aperitifs that he has always wished he could have found in bars. Marcel's draught beers hide a secret that only you can see if you pay close attention to the hands of this man who is known as the Rimbaud of the beer tap. Two fingers of poetic justice, that's what I find in each glass.
Read more
When Albert Adrià left his tapas bar Inopia, his partner Joan Martínez turned it into the Lolita tapas bar. Safe to say, everything changes, and yet it stays the same. This crowded bar serves eggplant with cane molasses, all kinds of edible delights with the vermouth and delicious treats such as squid croquettes and chicken strips in breadcrumbs.
Read more
For all Pere Calders fans – God has heard your prayers. The cul-de-sac named after the writer has recently become home to one of the loveliest spots in Sant Antoni. They have books by the Catalan author, the draught beer flows freely and there's a selection of tapas that sends shivers of pleasure through the district. Obviously, the best thing to try is the vermouth. They stock four brands, but if you want to try a Priorat, then you should go for the one from Falset. Incidentally, the outdoor terrace is one of the district's best kept secrets: You'll just keep coming back.
Read more
The friends who launched Red Rocket Bar have also got a pintxos bar going in C/Blai: Es Xibiu benefits by having a Mallorcan in co-owner Bel, as well as a selection of pintxos (similar to tapas, mounted on small pieces of bread) with an unbeatable value for money and a dish of the day. Be sure to try the Mallorcan speciality drink, palo amb sifó. Saturdays at lunchtime mean vermouth hour with music spun by the best rock 'n' soul DJs on the national scene.
Read more
You won't find anyone called Pepita behind the counter or at the bar. But you will find Sofia and Andreu, the owners of this place with unusually long operating hours. Eat when you want: breakfast, lunch (special menus available at €8-€12), snacks and dinner, where the star turns are the 'pepitas', inspired by the famous pepito pork cuts, from the classic loin to some surprising creations. La Pepita is also a bar with a predilection for gin and tonics (they'll make you a half-measure for €4) and their house vermouth, made up of gin, orange and soda.
Read more