Places and parties for lesbians
Find the top spots in Barcelona for women only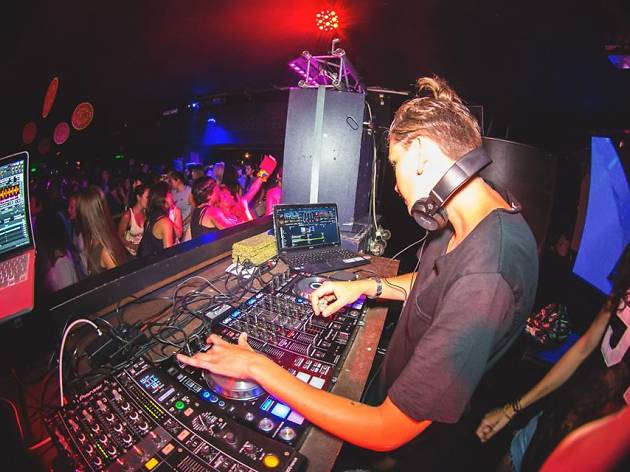 Barcelona is very gay-friendly and has a range of bars and regular party nights aimed specifically at women.
Since its opening in August 2012, La Sue BCN has become one of the places for women to meet women. Watch Barça matches, hear poetry recitals or dress up for one of their special party nights.
Organised by Matinée Group, the people behind one of Barcelona's biggest LGBT events, the huge Circuit summer party staged here each August, this is a slick dance club night that takes place about every six weeks. Popular both with local women and those from further afield, the night features guest DJs, as well as resident musicians such as Matinée All Star Lydia Sanz, Lady Chus and Vondoom, among others – sounds range from vocal remixes to techno and house
Whoever you are – and even if you don't know exactly who that is yet – you'll feel right at home in La Federica. In fact, you'll want to bring your family and all your friends to this Poble-sec spot renowned for its brunches and good cooking.
The girly outpost of the Arena group is the city's largest lesbian club, and as such sees a decent variety of girls (and their male friends, by invitation) head down to shoot pool and dance to pop, house and '80s classics. On the first Sunday of the month, there's a women-only strip show.
This place is part of the Arena group, open every day of the week attracting a mixed crowd looking to dance the night away to the campest music around.
Though its scheduling can be on the ad hoc side, La Melon has become a fiesta with a large following. First held in the summer of 2010, after trying out a variety of venues, it is now settled in at Sala Upload in Poble Espanyol, with a party every month or so (usually the first Saturday). The organisers are committed to their cause: throwing a party for young lesbians just starting to go out and eager to have fun dancing to commercial house music with a Spanish pop hit thrown in now and then. They also do theme nights from time to time, where everyone dons fancy dress.