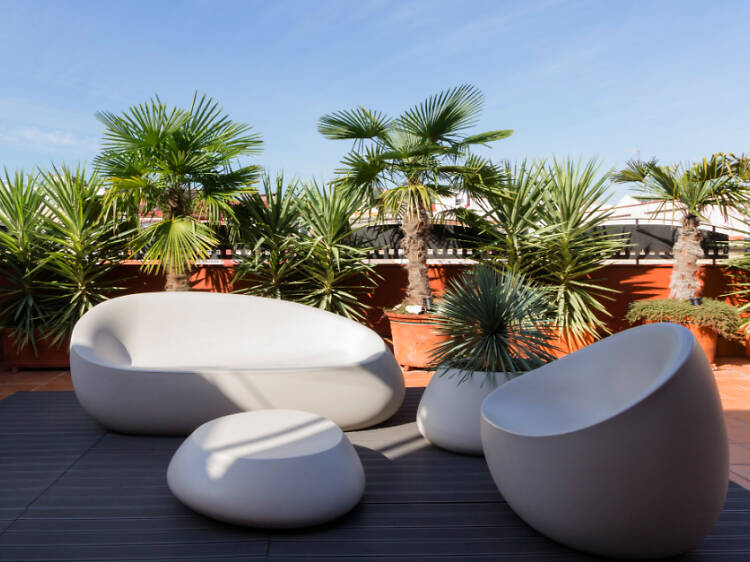 Courtesy: Airbnb
1.

The deluxe penthouse near Sagrada Familia
Get a taste of Spain's proud tradition as world-class artists, designers and architects with a stay in this sumptuous one-bed penthouse. We love the classy blend of oh-so-decadent furnishings with a more naturalistic vibe. But best of all? That beautiful terrace with views of the Sagrada Familia. You're not going to find many better spots than this. Quite frankly, an awesome example of Barcelona's very best Airbnbs.
What's the budget range? A typical 4-5 night stay is on the higher end. Worth every penny for such a prime spot by the Sagrada Familia and the peace and quiet.

What's it like to stay here? The space offers guests a peaceful, modern oasis extremely close to the centre, giving you access to cute markets, lots of restaurants and bars.
Rooms: 1 bed, 1 bath. Sleeps 2.