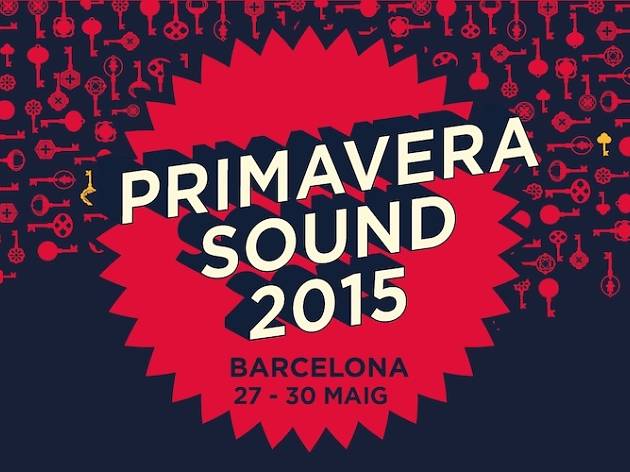 Primavera Sound 2015: The songs
Get ready for Primavera Sound 2015 with our selection of 85 tracks by artists playing the festival in Barcelona, May 28-30
It's time for the 15th edition of Primavera Sound, which brings the likes of Patti Smith, OMD, The Strokes, Antony and The Johnsons, Ride and Alt-J, among many others, to Barcelona's Parc del Fòrum, May 27 to 30.
Whether you fancy studying up on acts you're about to discover or reviewing the music of your favourites, our selection of 85 songs by a good chunk of artists on the bill at the season's biggest music festival will definitely get you in the mood.
More Primavera Sound 2015
The big names, the heavy hitters, the super famous. These are our picks for the top of the tops playing this year at Primavera Sound, Barcelona's humungous music festival.Is your favourite headliner among our selection of the big 10?
If you haven't had time to do your homework to get to know all the artists and groups playing at the 15th edition of Primavera Sound, we're here to help you discover some new names and sounds you're sure to be raving about back home.
If you're going to a festival like Primavera Sound, and especially if you're in a foreign country, it's really a good idea to know how to get around on public transport, particularly at the dreaded moment when you make the decision to go home because you've just noticed that the morning sun is starting to light up the sky. It's dawn, you're wrecked from dancing your feet off and you can't bear waiting in the taxi rank with not a single taxi in sight but a queue that stretches nearly back to where your bed is. Read more to find your festival transport options.
More music festivals in Barcelona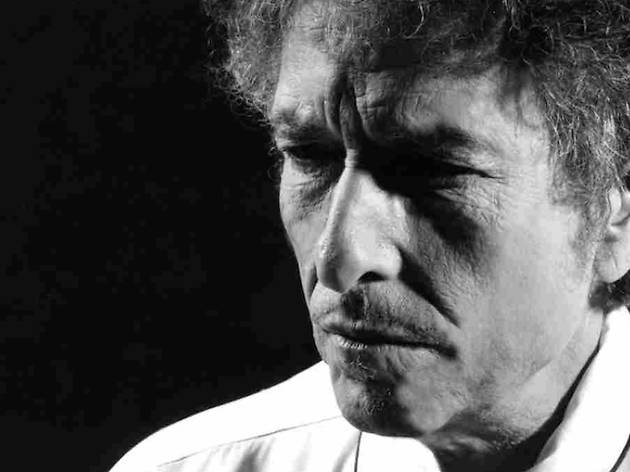 It's the third edition of this music festival that brings the spirit of Costa Brava summer music festivals to Barcelona. In the gorgeous setting of the Pedralbes gardens, single concerts are on over the course of a month, starting June 8 with Pet Shop Boys and ending July 10 with Mika. In between you've got Angus & Julia Stone, Spandau Ballet, Jessie J, Sara Baras, and the legendary Bob Dylan (pictured), among others. Read on for the complete line-up and details.
If you know anything about electronic music, you know about Sónar. Now in its 22nd year, with the official title of International Festival of Advanced Music and New Media Art, these days the parallel activities generate as much excitement as the live acts at the main day and night sessions. Art installations, a conference dedicated to digital culture and decibel-appropriate kids' specials are just part of the extended Sónar programme that takes over many corners of the city. The live performances feature top electronic acts new and old.The first artists confirmed for the 22nd edition include, as usual, a mix of the sacred classics as well as the ones to watch for the future. Among the more than 150 acts that will make up this year's edition of Sónar by Day (Fira Montjuïc) and Sónar by Night (Fira Gran Via) are The Chemical Brothers, Autechre, Duran Duran, Hot Chip, FKA Twigs (pictured), Róisín Murphy, Skrillex, Jamie xx... and the list goes on. Read more to find out other big names, events and activities at Sónar 2015.
The Cruïlla Barcelona festival is in its seventh edition this year, and is fast becoming one of Barcelona's don't-miss summer festivals. With an eclectic mix of styles and origins as far as the groups who perform ar concerned, the festival fills the Parc del Fòrum with three days of music and fun. Highlights in the line-up this year: Kendrick Lamar; FFS, a new project formed by Franz Ferdinand and Sparks (pictured); Jamie Cullum; Aloe Blacc; Lauryn Hill; Emeli Sandé; Damian 'Jr. Gong' Marley, son of the late great Bob Marley; Of Monsters and Men; CocoRosie; Vintage Trouble; Capital Cities; Le Peuple de l'Herbe; Xavier Rudd; The Cat Empire; Ferran Palau; Toundra; Mi Capitán; Seward; Miquel Serra; Guadalupe Plata; and Els Catarres. Read on for more on the line-up and details.