Getaway to Bages: The capital, wineries and castles
On the last day of this trip, you'll explore Manresa, but first you'll enjoy a visit to some of the region's other attractions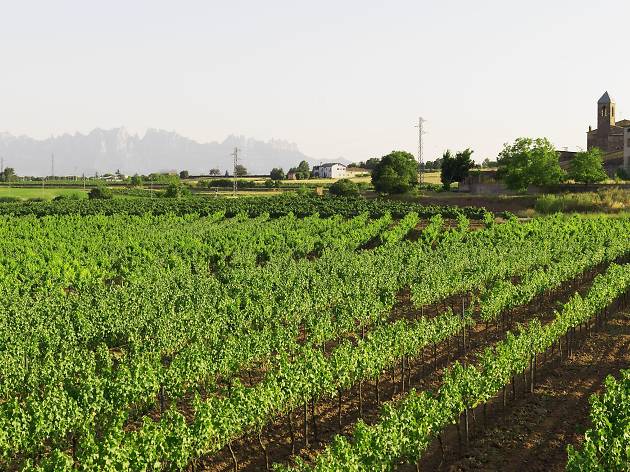 Bages, in the heart of Catalonia, is an area with many points of interest. To make the most of the relatively short time in the region, this itinerary focuses on three main sights: the capital city of Manresa, which you'll visit last; the wineries of the Pla de Bages DO; and Cardona, with its spectacular castle, which is where you'll kick off your adventure.

IN COLLABORATION WITH BARCELONA ÉS MOLT MÉS AND THE DIPUTACIÓ DE BARCELONA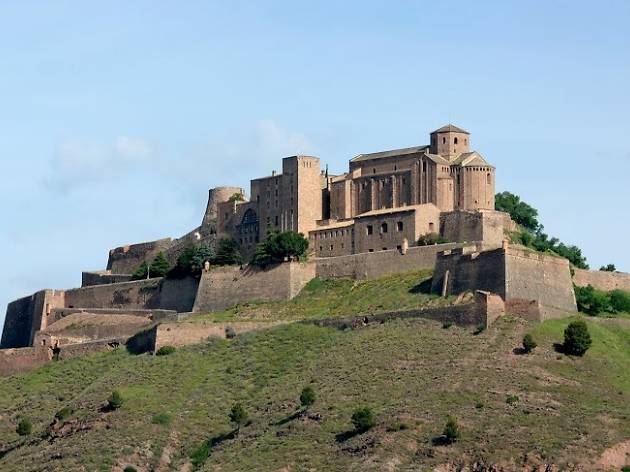 Afternoon day 1: An impregnable castle
Your first stop in Bages is one of its most emblematic and majestic historical sites: Cardona Castle. It's said that construction on it started no less than 2,500 years ago, but even today it dominates the land impressively. Much of it is dedicated to tourism, with many spaces open to visitors, including the ducal patio, the cloister, and the round Minyona Tower from which the views are simply breathtaking. We recommend you sign up for a guided tour to discover the castle's interior and the adjacent Collegiate Church of Sant Vicenç. You'll learn how the buildings were of vital historic and strategic importance as well as having special religious significance, as Sant Ramon Nonat died here in 1240. It's also a notable heritage site: the Sant Vicenç Church is one of the finest examples of Catalan First Romanesque architecture.
Day 2: Wine country
Some say that the name 'Bages' comes from Bacchus, the Roman god of wine. Whether this is true or not, what is certain is that wine has been made in this region since Roman times and the Pla de Bages Designation of Origin (DO) is gaining new fans with every passing day. There are a dozen wineries in the DO, and we have lined up visits to a few of them today so you can learn some of their secrets.
Whichever winery you choose, each has its own particular charm. For instance, some have ancient stone vats that testify to the long-standing passion for winemaking in Bages. Such ¡s the case with Abadal in Santa Maria d'Horta d'Avinyó, set in a beautiful landscape. As well as discovering this winery, you're also off to the Wine Museum, located in a 12th-century country house, to see some of the aforementioned vats. There you're sure to hear about the picapoll, a variety native to the Pla de Bages, which grows a small green oval grape with a very thin, tender skin and the emblem of the DO. Once the tour is completed, you'll enjoy your first wine tasting.

Your next tasting will be when you reach Mas de Sant Iscle, within the boundaries of Sant Fruitós de Bages, where they've been making wine since the early 19th century. The farmhouse, which dates back to 950 AD, is close to the vineyards, so visits always start on the land and you're bound to see the labourers hard at work on some seasonal task. Then you can head to the winery, where you can have lunch, and which holds jazz and classical music concerts throughout the year.
When you've had your fill of food and wine, you can set off to Castellar Castle in the municipality of Aguilar de Segarra. On a guided visit, you'll discover this surprising Gothic site, which comprises the spectacular castle, the Sant Miquel Church, a rectory, and a mill. It's one of the few fortifications in Catalonia to have been both a military stronghold and home to tenant farmers.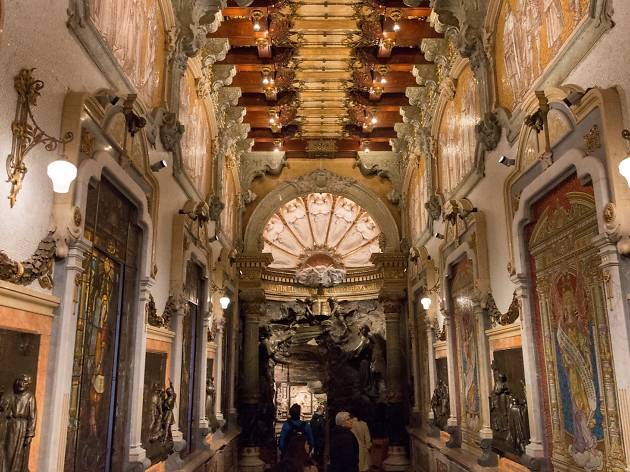 Day 3: Manresa from various perspectives
It's your last day, so this must be Manresa. The region's capital can be explored from several attractive angles. If you're the sort who likes having things explained to you, we suggest you look up the list of guided tours on offer and choose one that matches your interests. You might opt for a walk around the old city, the part that lies within the medieval wall; that is, the historic centre. You'll discover delightful spots such as the Plaça Major, the Plana de l'Om, C/ de Sant Miquel and C/d'en Botí. Special mention goes to C/ del Balç, which retains the same structure it had 700 years ago, when Manresa was one of the most important cities in the territory of the Crown of Aragon and received the monarchs with full honours. In the Study Centre on the same street, the latest technology brings Peter IV the Ceremonious (known as Pere III in Catalonia) back to life to explain the details of medieval Manresa.
A detour to the Santa Maria Basilica (La Seu) is essential. This Gothic construction marks the profile of the top of Puigcardener, the city's iconic hill. You can also follow in the footsteps of Saint Ignatius of Loyola, who spent 11 months here in 1522 and wrote his Spiritual Exercises in a cave called Santa Cova. This site, possibly Manresa's most internationally famous spot, is where we bid farewell to the town and the region of Bages.
Although Santpedor is nowhere near the coast, Tesi offers good, well-cooked fish dishes, ranging from seafood soups to monkfish with aubergine puree and sweet tomato. There's also plenty here for meat eaters: duck breast, shoulder of lamb, wild boar... it all depends on what's in season. This restaurant gives you good value for money with a good level of expertise in the kitchen.
Read more
If you closed your eyes while eating you could easily imagine you were in a restaurant on the seafront, but no, you're in Sant Fruitós del Bages, in Can Ladis, a restaurant that focuses on fish and seafood, and where you can enjoy dishes like sautéed squid, monkfish with clams, paella and fish stews. So, if you're in the Bages region and you love seafood, come to Can Ladis.
Read more
They may have just celebrated 40 years in the business, but at Can Miliu they're enjoying their work as much as they did the first day, with friendly service and great Catalan dishes using locally sourced products. This restaurant has it all, with rooms for celebrations, business lunches and a terrace that's popular with smokers and with all diners when the weather's good.
Read more
At the head of Ospi is Oscar Piedra – hence the name of the restaurant. Piedra is an experienced, award-winning chef who offers two types of culinary experiences: miniature cuisine, served in the bar-café on the one hand, and high-quality dishes based on market cuisine but with signature touches on the other. Also on offer are fixed-price menus, a catering service, and facilities for special celebrations.
Read more