Heads up! We're working hard to be accurate – but these are unusual times, so please always check before heading out.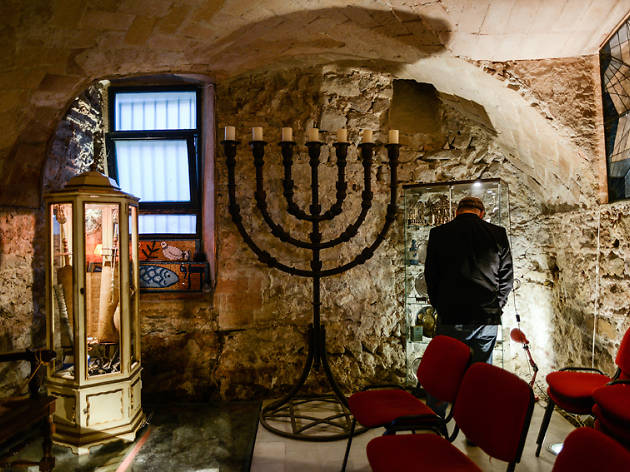 Hidden Barcelona
Find secret treasures and hidden gems in Barcelona with our guide. Just be sure not to tell anyone!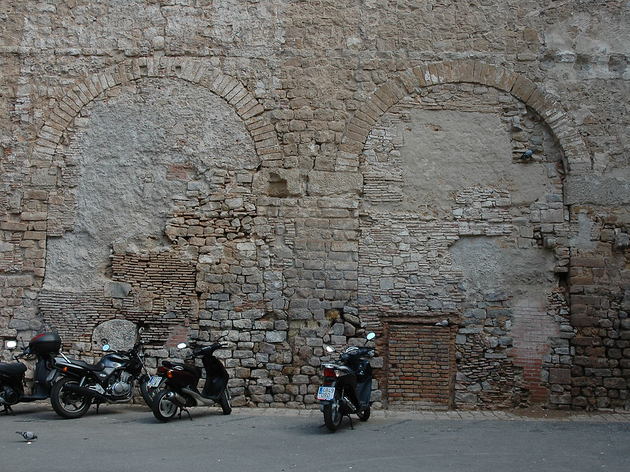 ©Joan ggk
In the heart of the city, close to the busy commercial thoroughfare that is Portal de l'Àngel, you'll find four arches from the Roman aqueduct that, for many years, brought water to Barcino (the name of the Roman settlement that once stood here) from the Besòs river – the arches are now integrated into the wall of a more modern building. The sight of this Roman relic in a square that houses a children's playground will carry you back through the centuries, but, if you have any soul at all, will also make you feel rather wistful.
Plaça del Vuit de Març, s/n (Barri Gòtic)
Through a tiny door, which looks like many others in El Call (Barcelona's medieval Jewish quarter), is a place that upon first glance looks like the home of a kind family of goblins, but was actually once the city's main synagogue. Built in the 6th century and rebuilt in the 14th, it's one of the oldest synagogues in Europe and a place worth visiting, thanks to its retaining its original appearance and offering an invitation to understand Barcelona a little better. It's open to the public for visits as well as private ceremonies.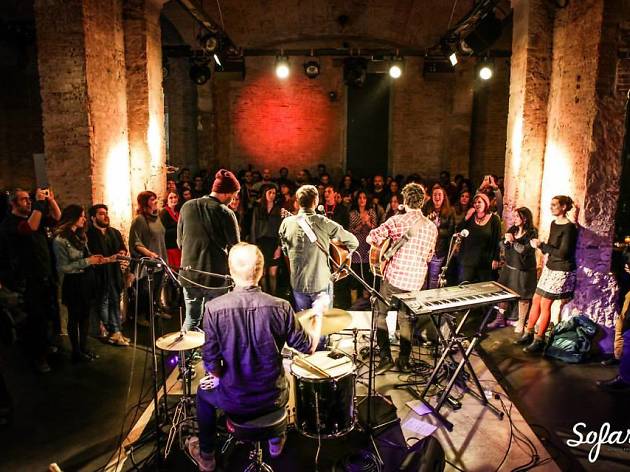 Who wouldn't change the hardships of macrofestivals for the comfort of their sofa, blanket included? This initiative, which already works in cities such as London, recently arrived in Barcelona and includes a programme of concerts in intimate venues, usually apartments and private houses. To be in the audience, you need to subscribe to their newsletter, which will let you know where the performance is taking place but never who's playing – that's only revealed on the night of the concert itself.
To get into this art gallery, you need to go through an entryway off Passatge de Mercader, as if you were just another resident, and then explore this space that schedules shows by contemporary national and international artists.
This organic and fair-trade shop in Gràcia is an ideal spot to visit, giving you the chance to browse its ample stock and enjoy a coffee in its magnificent garden that you wouldn't expect to find when you enter Olokuti from the street. It's a perfect place to take a break, drink in hand, from the Gràcia buzz, in an urban oasis that provides a breathing space for all ages.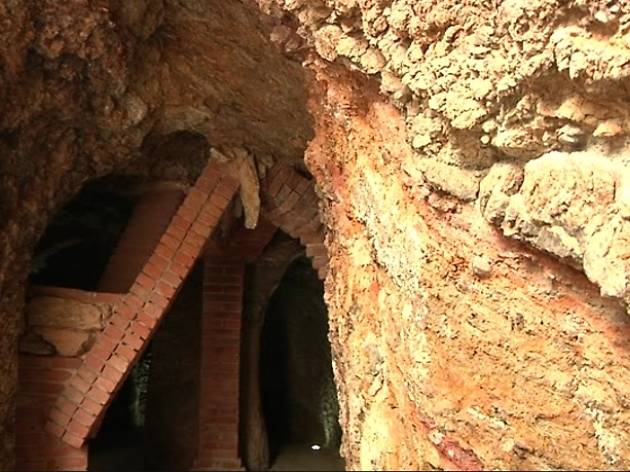 La Finca Sansalvador is just by the entrance to the Creueta del Coll park. This modernista house has underground galleries from which you can access a well of medicinal waters that was discovered by accident. It happened at the start of the 20th century, when architect Josep Maria Jujol was just beginning construction of the building. Today the house is the headquarters of the Taller d'Història de Gràcia (the Gràcia History Workshop), and the grottos can be visited the second Saturday and fourth Sunday of every month.
Passeig de Mare de Déu de Coll, 79 (Gràcia)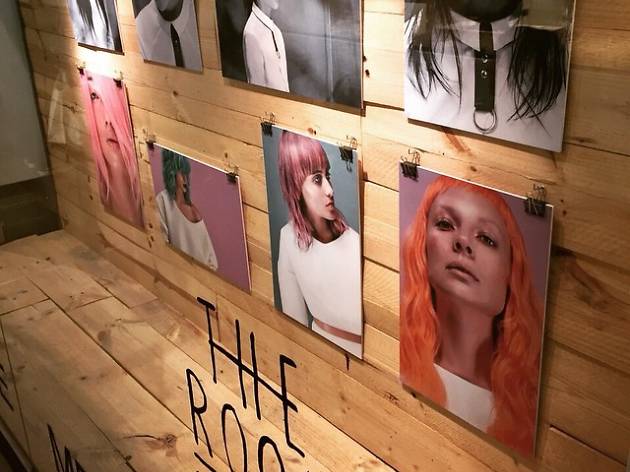 One of Barcelona's coolest hairdresser's is located on the top floor of a clothes shop that stocks urban-casual pieces from Scandinavian labels that are not easy to find in this city. If you head to The Room Hairstyle, make sure you have your Visa on a tight lead, because temptation will pop out at you from all sides, in what is a truly trendy space, in the form of trainers, bags, T-shirts, sweaters, cosmetics and amazing hairstyles.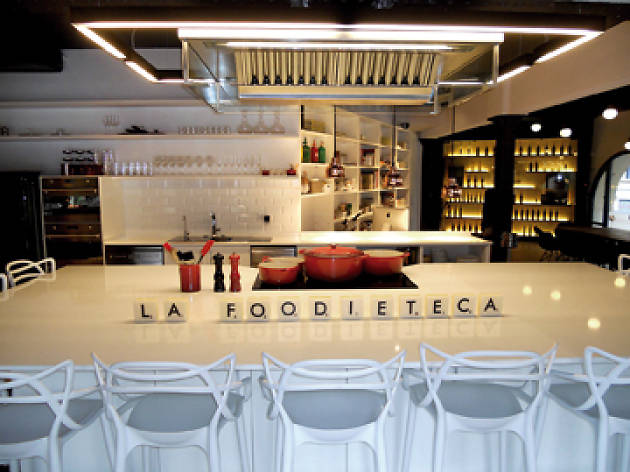 What to do with a former gym called California Loop Gym that you come across by accident, behind a hidden door in the premises where you're planning to set up a cooking school? Maria, who from the very beginning wanted to stay loyal to the California Loop Gym, knew exactly what to do – organise gastronomic show cookings with two key protagonists: deli specialities (foie gras, oysters) and entertainment in its purest form.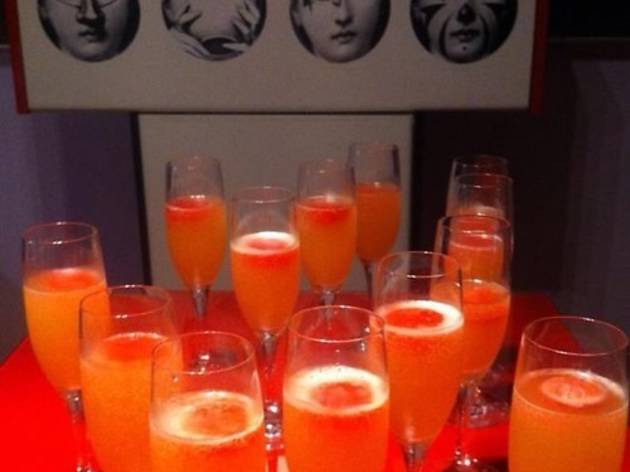 In an unknown location in Barcelona, you'll find this restaurant that defines its philosophy as strictly hush-hush, a concept that is already widespread in places such as New York and London, but is still rather undeveloped in Barcelona. They don't give out their address, there's no menu, and the secret of their success is down to word of mouth. All you have to do to be part of the gang is send an email to the creator of the project, Alessandro Castro, who goes shopping every day in the Boqueria market and then creates an extensive set menu using fresh produce that costs around €30, which – he's Sicilian, it's inevitable – takes its cue from Italy.
Tel.: 630 774 714
Twitter: @quintocuartabcn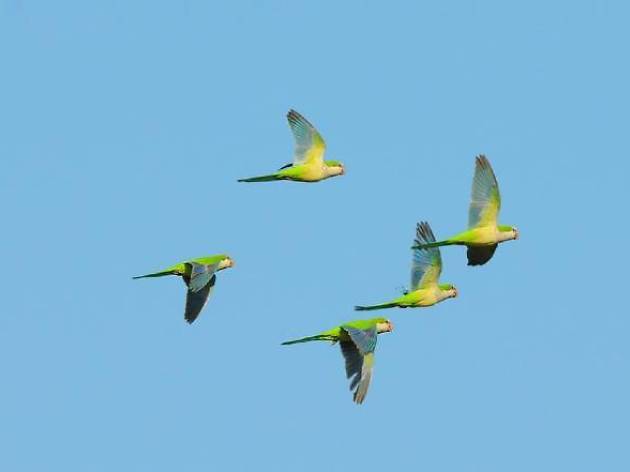 If you head to this not-for-profit contemporary art gallery, which takes its name from the birds you can see (and hear) from its windows, you'll enjoy a magnificent view of the Plaça de la Vila de Madrid, as well as selected art exhibitions, of course. The parrots will take you there: at No 21 of C/ d'en Bot you'll see a small drawing of one on the intercom; you just have to follow it.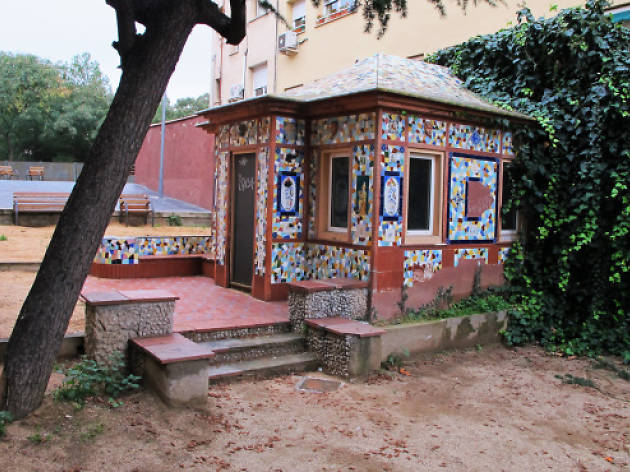 Caseta de nines del Putxet
This is both a fantastic viewpoint from which to appreciate the city and a valuable modernista jewel that dates from the end of the 19th century. This small house, which is covered in multicoloured tiles, is in the neighbourhood of Putxet, on C/ de la Costa, close to the Jardins de Mercè Rodoreda park. It was built by Delfí Guinovart and Núria Coma to be used as a play space for their children and, luckily for kids today, all the original elements have been kept.
Carrer de la Costa, 86 (Sarrià-Sant Gervasi)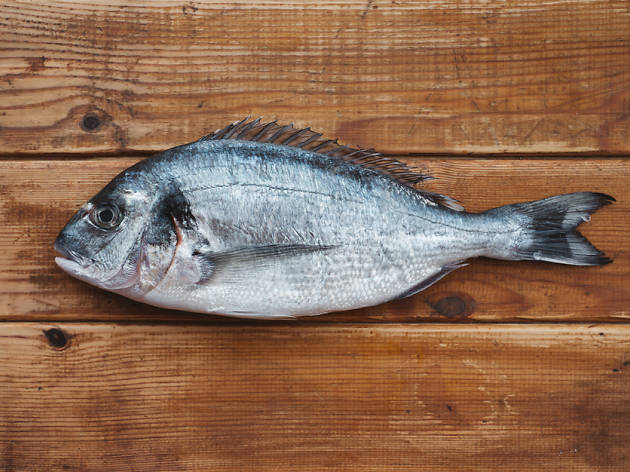 Can you imagine heading out to fish in the sea around Sitges? And doing it in the company of expert fisherman and chef Oriol Serra, who afterwards will take you to the terrace of his house, and cook all the goodies you caught? You'll enjoy a long, varied meal including lobster and other shellfish. You can go either just for the supper or the whole experience, in groups of at least six people. The meal starts at €100. Contact Oriol Serra by email to book your spot.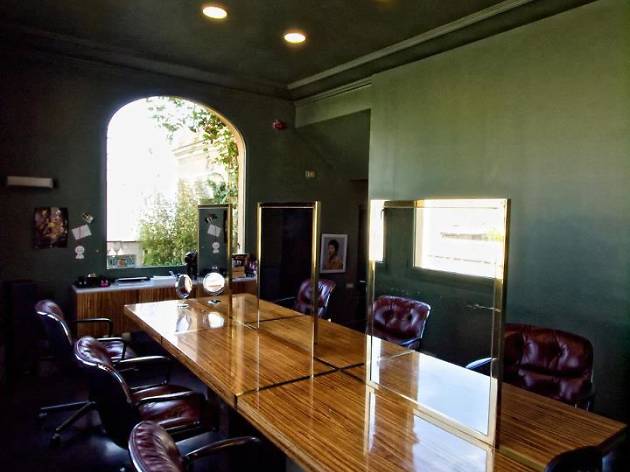 In a penthouse apartment in the centre of Barcelona, one blessed with a stunning terrace, you might expect to find many things, but not a hair salon. And if that salon was, in addition, a cocktail bar, giving you the chance to flick through a glossy mag, Blondie Mary in hand, on Friday afternoon or Saturday morning, while you wait for your highlights to be touched up, you'll wonder to yourself why no one thought of creating 5º1ª before. You don't like the thought of a Blondie Mary? Don't worry – there's any number of other cocktails to choose from, such as the Ginto Premium.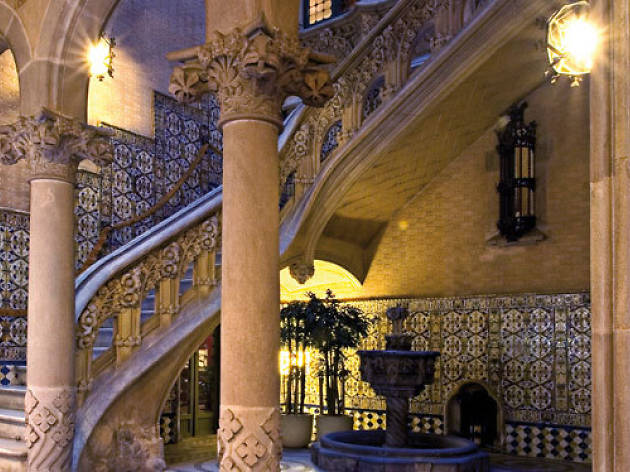 ©Barcelona Turisme
Many of Barcelona's modernista buildings are spectacularly in your face. Wander down Passeig de Gràcia and you'll scarcely notice anything apart from such gems as Casa Amatller, Casa Batlló and La Pedrera. However, with the spotlight falling so consistently on such venues, it's worth seeking out less-explored territory with a visit to this ornamental edifice, which also features Gothic and Islamic influences, and is located just minutes from the top end of Passeig de Gràcia. Guided tours are organised by Cases Singulars (Unique Houses).
Diagonal, 373 (Eixample Dret)
Yes, we're well aware that there's nothing secret about this cultural landmark in the heart of the city, with its eye-catching modernista façade on top of which is perched the metal Tàpies sculpture, 'Cloud and Chair'. However, as the crowds enjoy the exhibitions, head off to the second-floor terrace (take a lift from the lower ground floor) and check out Tàpies's 'Sock'. Originally supposed to be 18 metres tall and stand in the main hall of the MNAC, his 1991 proposal for a sculpture of a dirty, holey sock was rejected. Some 20 years later he created this mini (2.75m) version for his Foundation.