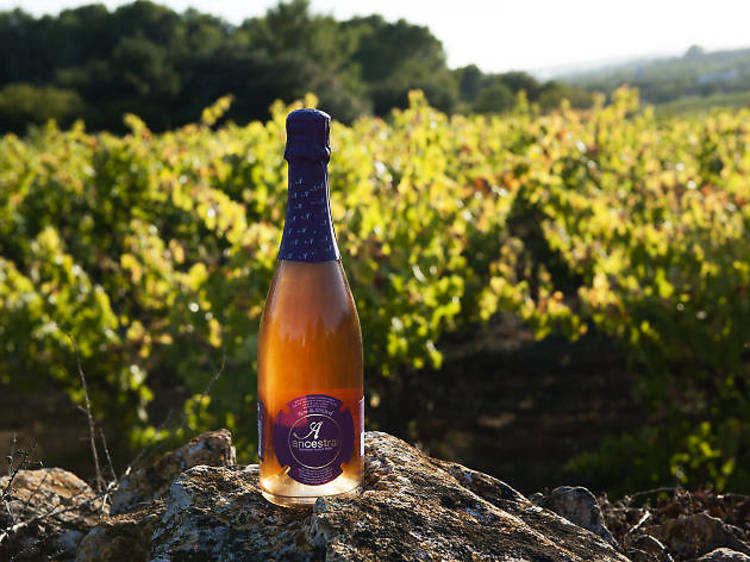 A taste of wine and 'Indianos'
The Celler de l'Hospital Sant Joan Baptista de Sitges is one of the most recent to join La Carretera del Vi. The estate conserves the only surviving malvasia vineyards grown in the town since this grape variety arrived in the 14th century. So, you'll start the getaway by discovering this place. You can visit all year round but you must book first. They will certainly explain how the wine is made but also the name of the winery and the history of the estate and the Llopis family. And all rounded off by a wine tasting.
We'll also try the Indianos Route in Sant Pere de Ribes. For those who don't know, the 'Indianos', also called 'Americanos', was the name given to Catalans who, mainly in the 19th century, went to the American colonies to make their fortune, and many of those who succeeded built a big house or gave large amounts of money to have other often outstanding buildings constructed when they returned. Many 'Indianos' were from Garraf, and this is why towns such as Sant Pere de Ribes are full of houses they had built. You can go to the town's Tourism Office and ask for a leaflet to guide you around the most interesting buildings and streets or join a guided tour to Sant Pere de Ribes that follows the Indianos Route. The Plaça de la Font, the clock on the current Town Hall, the Església Nova, Can Mauri, Can Milà de Palou or Can Giralt are some of the town's features and places with an Indiano influence.
If you have time before lunch or in the afternoon, you can visit the Vega de Ribes winery, a family business for the production and bottling of quality wines made from grapes grown on its own estate. The vines are grown using organic methods and share the land with other crops and livestock, while the country house dates back to the Middle Ages.