Getaway to Bages: History, nature and postcard-pretty villages
Explore Manresa's past and visit other towns, including Rajadell, Mura and Talamanca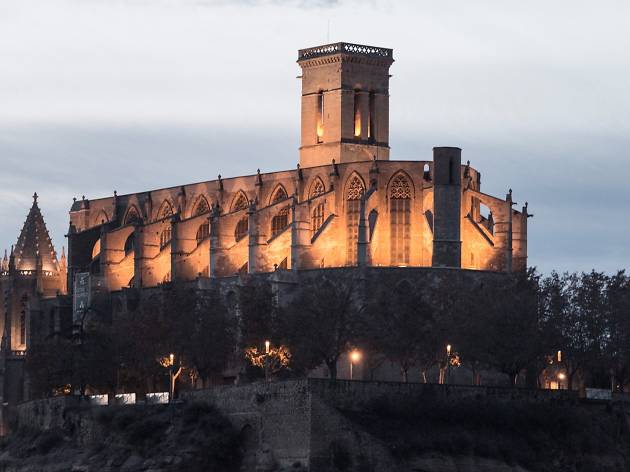 Make the most of your time during your getaway to Bages by visiting three villages with interesting historical centres and beautiful natural surroundings, as well as calling in on Manresa, the capital of the region, to explore its medieval past and to follow in the footsteps of Saint Ignatius of Loyola.
Although Santpedor is nowhere near the coast, Tesi offers good, well-cooked fish dishes, ranging from seafood soups to monkfish with aubergine puree and sweet tomato. There's also plenty here for meat eaters: duck breast, shoulder of lamb, wild boar... it all depends on what's in season. This restaurant gives you good value for money with a good level of expertise in the kitchen.
Read more
If you closed your eyes while eating you could easily imagine you were in a restaurant on the seafront, but no, you're in Sant Fruitós del Bages, in Can Ladis, a restaurant that focuses on fish and seafood, and where you can enjoy dishes like sautéed squid, monkfish with clams, paella and fish stews. So, if you're in the Bages region and you love seafood, come to Can Ladis.
Read more
They may have just celebrated 40 years in the business, but at Can Miliu they're enjoying their work as much as they did the first day, with friendly service and great Catalan dishes using locally sourced products. This restaurant has it all, with rooms for celebrations, business lunches and a terrace that's popular with smokers and with all diners when the weather's good.
Read more
At the head of Ospi is Oscar Piedra – hence the name of the restaurant. Piedra is an experienced, award-winning chef who offers two types of culinary experiences: miniature cuisine, served in the bar-café on the one hand, and high-quality dishes based on market cuisine but with signature touches on the other. Also on offer are fixed-price menus, a catering service, and facilities for special celebrations.
Read more