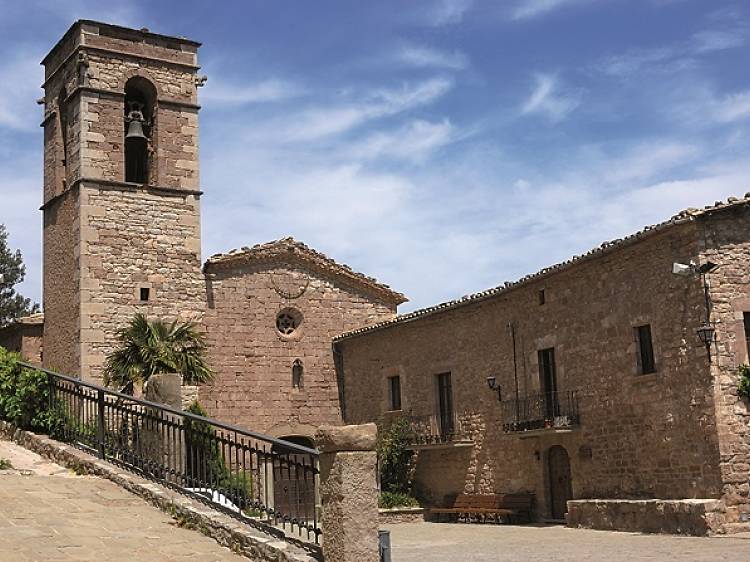 Day 1: Rajadell and its surroundings
Start your visit to Bages in Rajadell, a pretty village lying close to Manresa that's notable for its castle, which occupies a privileged position next to the Sant Iscle and Santa Victoria church. While not currently open to visitors, it's worth seeing from outside since it's one of the region's most impressive and best-preserved fortresses. The village church is noteworthy for its 17th-century bell tower and its interior with passion scenes by the Manresa sculptor Ramon Oms, who also sculpted the figure you can see in the church square aptly titled 'The Boy in the Square', depicting a young man offering a seat to a visitor in representation of the village's sense of hospitality.
After exploring the streets and buildings of Rajadell, it's time to take advantage of the possibilities that the village offers to enter into closer contact with nature. You could, for example, take the Green Way, which connects the village to Manresa, or follow the course of the Rajadell stream. Other options include a route around the local springs and visiting the Roman villa at Sant Amanç, among others. On foot or by bicycle, you have plenty of kilometres to explore.