Heads up! We're working hard to be accurate – but these are unusual times, so please always check before heading out.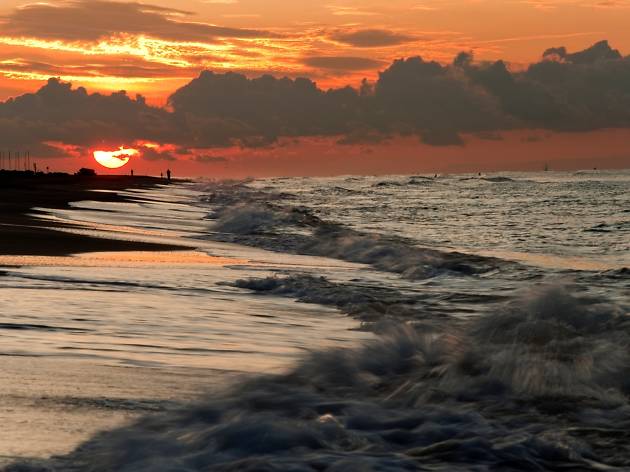 Getaway to Baix Llobregat: Vines, wines and Gaudí
Take a trip with a wide variety of activities just a stone's throw away from Barcelona
It seems to be practically human nature to exclude places close to home base when planning a holiday. If you were to ask anyone who lives in Barcelona if they've ever been to the mines of Gavà or to Colonia Güell, you'd probably get a lot of shaking heads. Now's your chance to see more of the area than most locals as you take a 48-hour trip to Baix Llobregat and get to know some of its attractions.
Afternoon day 1: Finca Ca n'Estella
A beautiful farm building dating from 1800. Vines, some of which are hundreds of years old, with macabeo, xarel·lo, malvasia, tempranillo and merlot grapes, among others. A family that love the land and their work and have devoted their lives to this project. The result of all of this: Clot dels Oms wines and Rabetllat i Vidal cavas, and awards and recognition in abundance. All of this is what you'll find at Finca Ca n'Estella in Sant Esteve Sesrovires, a place you can explore in several ways: participating in a commented tasting, walking among the vines, taking a guided tour with a tasting and even staying there to eat. For wine lovers, it's a destination that deserves a place on your calendar.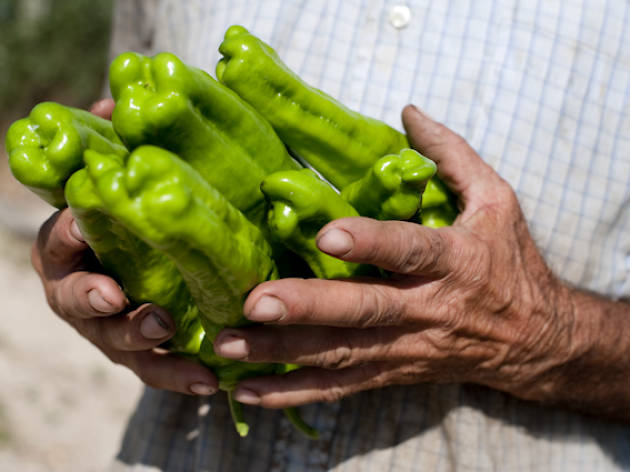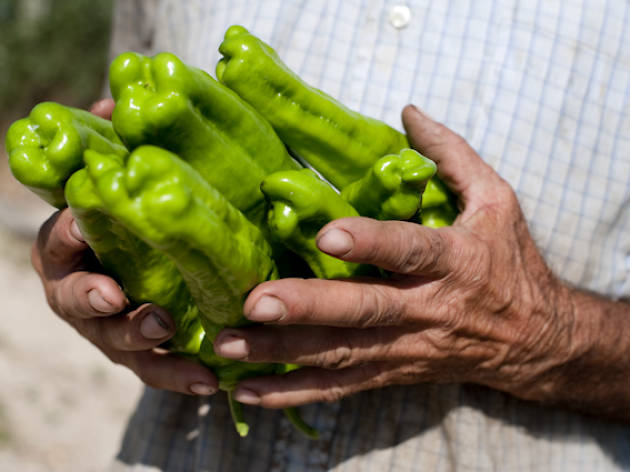 Morning day 2: Farmers' Market
This morning you're going to head for the Colonia Güell in Santa Coloma de Cervelló. You'll have enough time to admire the colony itself in the afternoon, but assuming it's Saturday, we recommend you spend the morning in the market, which attracts farmers from the nearby Baix Llobregat Agricultural Park, who set up their stalls here once a week to sell seasonal products that are locally sourced and of top quality. This farmers' market is held every Saturday from 9am to 2pm, selling produce that hasn't spent hours or days being transported in lorries. Don't forget to bring your shopping baskets.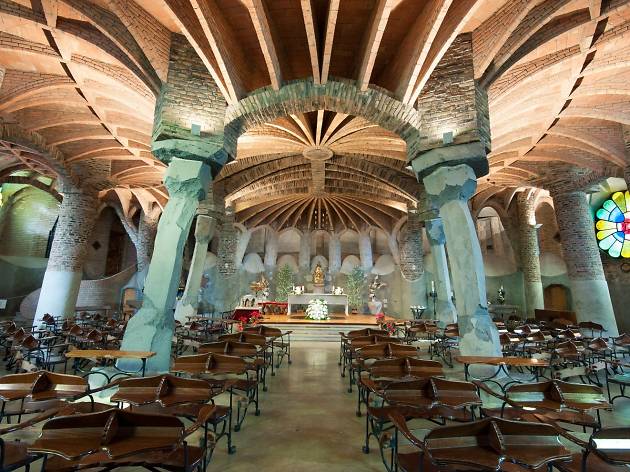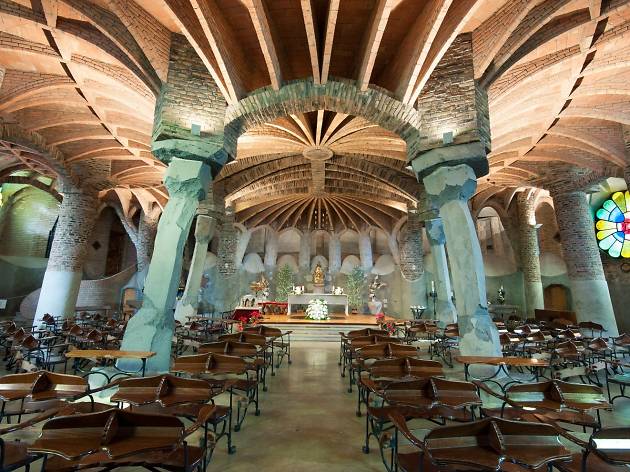 Afternoon day 2: The Gaudí Crypt
While you were walking around the farmers' market you might have noticed that you're not in just any industrial colony. It's now time to visit it in depth, observing its Catalan modernist–style buildings, and especially taking time to visit the crypt designed by Antoni Gaudí, which is a UNESCO Heritage Site. Notice that every column is different, observe the artistry of the furniture and the pretty stained-glass windows in the shape of a pineapple that work like a sun clock. The businessman Eusebi Güell commissioned Gaudí to carry out the design and the construction of the whole church, the architect spent a decade working on it, producing the first wire models with parabolic chains and meshes, but the Güell family's money problems meant that he was only able to complete the crypt. In any case, it's hard to put into words what this place transmits to visitors, so the best thing is to visit it yourself. If you want to make sure that you catch all of the details, sign up for a guided tour or use an audio guide.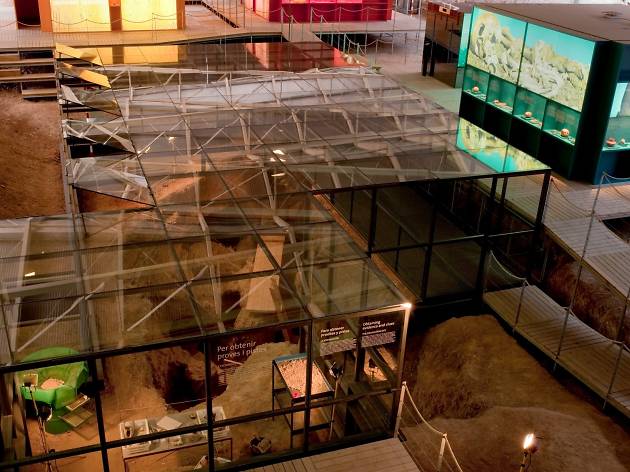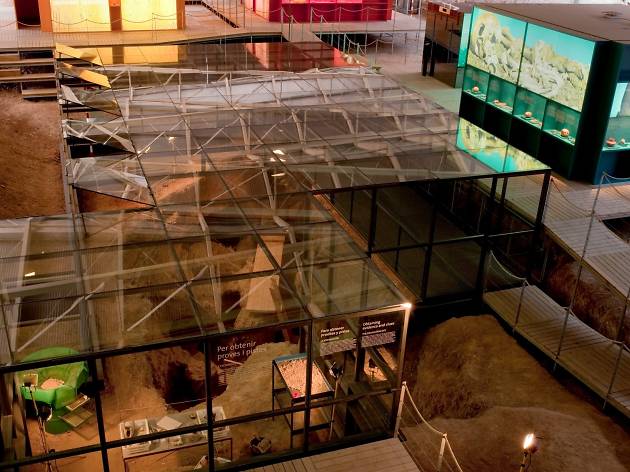 Morning day 3: Mines from 6,000 years ago
The last day of your visit to Baix Llobregat sees a complete change of environment. You'll leave Gaudí, Catalan modernism and industrial colonies behind and delve into the world of mines. Head for the Gavà Archaeological Park, which contains the mining complex with the oldest galleries in Europe. People started digging here six millennia ago in search of variscite, a green-coloured mineral they used to make jewellery and which, according to historians, they believed to possess magical and religious powers. A small section of the mine can still be visited, and in the park's museum you can learn how the early settlers in the region mined and lived 6,000 years ago. But if you want to see the Venus of Gavà and some of the other objects found in the mines, you'll need to stop in at the Gavà Museum.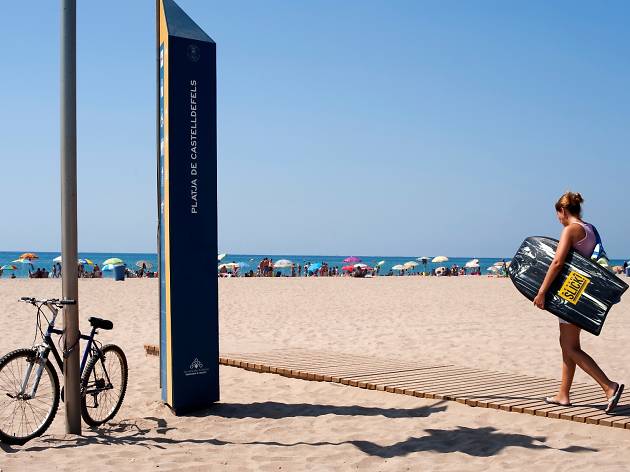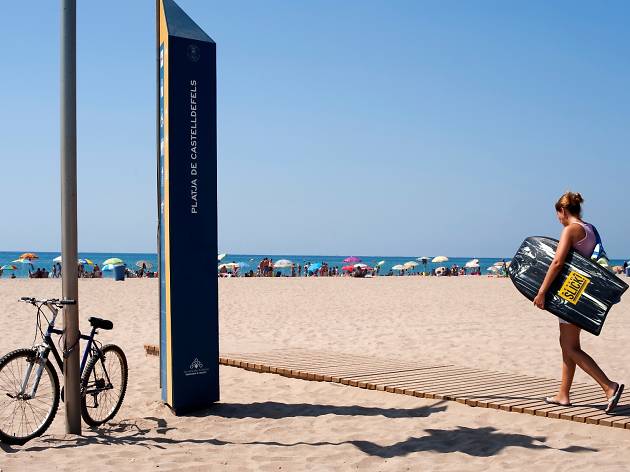 Afternoon day 3: A couple of hours of relaxation
Your trip is nearly over and we still haven't sent you for a swim at any of the region's beaches, which is just unforgivable, especially if you're visiting during the hot summer months. There are only four towns in Baix Llobregat that have beaches: Castelldefels, Gavà, Viladecans and El Prat de Llobregat. But there's certainly plenty of sun and sand here. Many of the beaches fly a blue flag and are also located close to areas of great natural importance – pine groves frequently compete for space with sunbathers. So put on some sunscreen and take a dip before saying goodbye to the region.