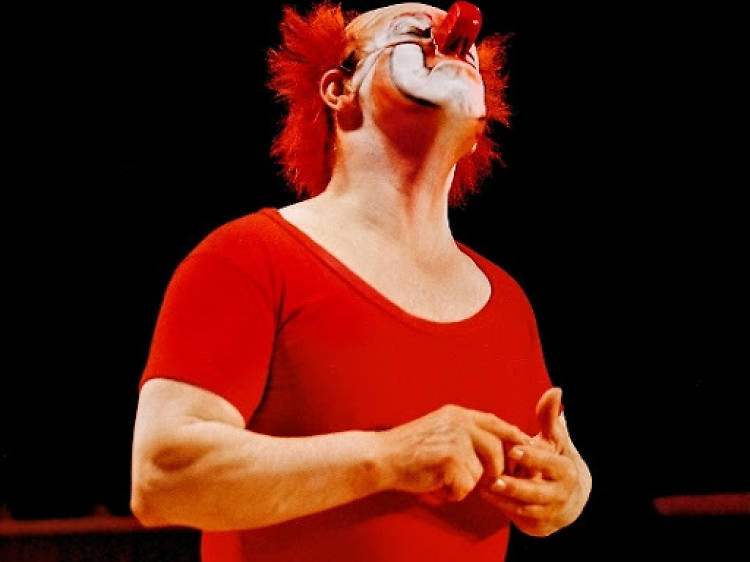 Afternoon day 1: The town of the much loved clown
On the first afternoon we will go to the southernmost town, Cubelles. We especially like the fact that a much loved clown was born and died here, who those of a certain age will certainly remember with his chair, guitar and characteristic howl. We are talking, of course, about Charlie Rivel, otherwise known as Josep Andreu (1896-1983). So one of the first things we'll do is to visit the permanent exhibition dedicated to the clown, located in Marqueses d'Alfarràs Castle. Here you can discover a highly personal collection of his costumes and the objects that accompanied him on stage, as well as the awards he won and pictures of his performances.
After the visit, we recommend a quiet walk through this coastal town of fewer than 13,000 inhabitants. You will easily find the 18th century church of Santa Maria, whose façade resembles stone quilting, and you will also see Can Travé, a large classical style building that had housed a library of classical mythology and a natural history cabinet. But perhaps what you will find most charming about Cubelles is its romantic atmosphere, thanks to the constructions built by the indianos or Americans on their return from America. Palaces, houses, country houses and fountains such as those on Carrer Major and Carrer de Sant Antoni tell us of the decades that straddled the 19th and 20th centuries and transformed the appearance of Cubelles and almost all the towns in Garraf.