Heads up! We're working hard to be accurate – but these are unusual times, so please always check before heading out.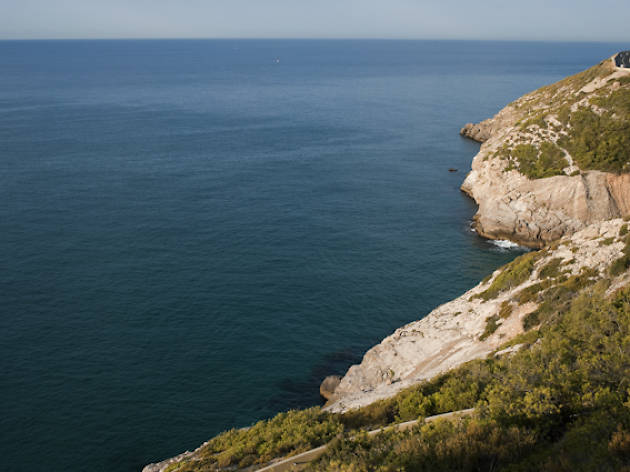 Getaway to Garraf: From Charlie Rivel to the wineries
48 intensive hours to discover places in Vilanova i la Geltrú, Sant Pere de Ribes and Cubelles
Garraf has always been a region that has lived off the sea. Here fishermen and seamen have earned their living, many indianos embarked to make their fortune in the American continent, and for several decades tourists have been delighted with its beaches. On this trip we will not overlook the appeal of the blue sea but, as it is a getaway designed for autumn or winter, we will make the most of the season to discover the region's other attractions.
IN COLLABORATION WITH BARCELONA ÉS MOLT MÉS AND THE DIPUTACIÓ DE BARCELONA.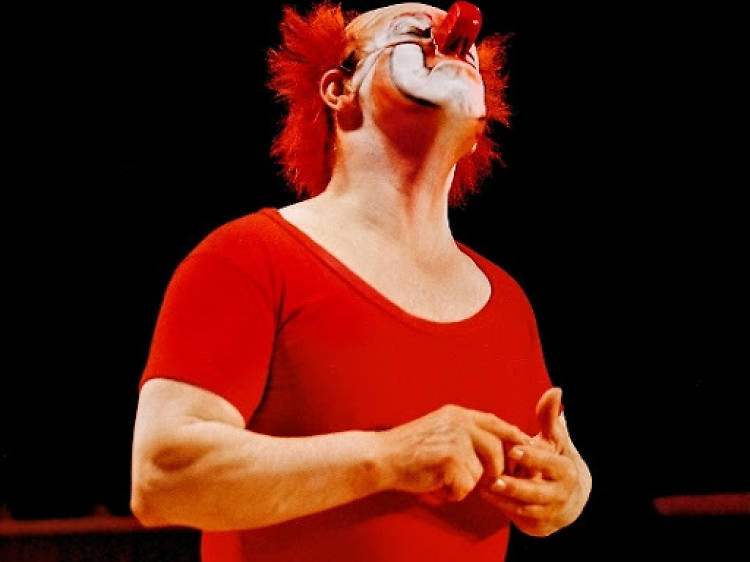 Afternoon day 1: The town of the much loved clown
On the first afternoon we will go to the southernmost town, Cubelles. We especially like the fact that a much loved clown was born and died here, who those of a certain age will certainly remember with his chair, guitar and characteristic howl. We are talking, of course, about Charlie Rivel, otherwise known as Josep Andreu (1896-1983). So one of the first things we'll do is to visit the permanent exhibition dedicated to the clown, located in Marqueses d'Alfarràs Castle. Here you can discover a highly personal collection of his costumes and the objects that accompanied him on stage, as well as the awards he won and pictures of his performances.
After the visit, we recommend a quiet walk through this coastal town of fewer than 13,000 inhabitants. You will easily find the 18th century church of Santa Maria, whose façade resembles stone quilting, and you will also see Can Travé, a large classical style building that had housed a library of classical mythology and a natural history cabinet. But perhaps what you will find most charming about Cubelles is its romantic atmosphere, thanks to the constructions built by the indianos or Americans on their return from America. Palaces, houses, country houses and fountains such as those on Carrer Major and Carrer de Sant Antoni tell us of the decades that straddled the 19th and 20th centuries and transformed the appearance of Cubelles and almost all the towns in Garraf.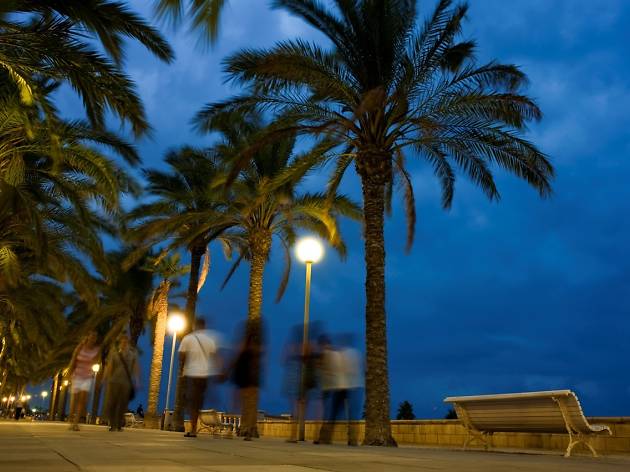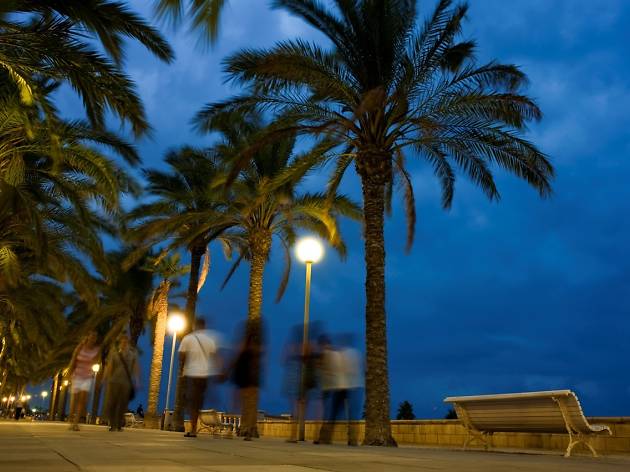 © Josep Cano
We will spend the whole of the second day in the capital, Vilanova i la Geltrú. A town with lots of attractions, quiet streets, long broad avenues and a colonial air. Several elements remind us that Vilanova i la Geltrú was two different towns and, among the many walks we can take, we recommend one that embraces la Geltrú and la Vila Nova (also known as Vilanova de Cubelles). Will you join us?
We can start the walk at Plaça de la Vila, a charming square boasting arcades and colonial buildings, such as the Town Hall. On one side we take Carrer de la Fruita, leading to Plaça de Miró de Montgròs, dominated by a marble and stone fountain from 1861 that marks the arrival of water in the town. Through Carrer de Santa Eulàlia we'll reach Carrer de la Unió, which was the "border"·between Vilanova de Cubelles and la Geltrú, and it is true that from here, in the middle of la Geltrú, the urban layout changes, with more winding and enchanting streets. We reach Plaça dels Lledoners. If we take Carrer de Bonaire and turn onto Carrer del Ravalet and Carrer dels Arengaders we'll reach the castle of la Geltrú, rebuilt one century ago and that today is home to the Regional History Archive. Here we find the church of Santa Maria de la Geltrú, with a square that retains its medieval character. When we go back along Carrer de la Unió, we follow it upwards until reaching Plaça de la Peixateria, and cross it to get to Carrer de Pàdua and Plaça Llarga, where we will find the 14th century Portal d'en Nin or d'en Negrell, the only one surviving from the early walled area of Vilanova. We will take Carrer de Sant Antoni, which leads to Plaça de Pau Casals, and we can go down Carrer del Comerç, which when it becomes Carrer dels Caputxins finally brings us to the square where we began our walk.
We hope that you have enjoyed this walk through the centre of Vilanova i la Geltrú but, if you prefer, it is also pleasant to stroll along the sea or 'ramblejar'. And we recommend that you visit the Masia d'en Cabanyes Romanticism Interpretation Centre, the Can Papiol Romantic Museum, the Railway Museum and the Víctor Balaguer Library Museum. And also the Espai Far, located in the emblematic Sant Cristòfol Lighthouse, displaying objects related to the world of fishing and the maritime tradition that the Associació del Museu del Mar has received through donations from fishermen and residents of the "barri de Mar" neighbourhood.
So you see you have lots to choose from in the capital of Garraf. And if one day it is not enough, you know you have to return!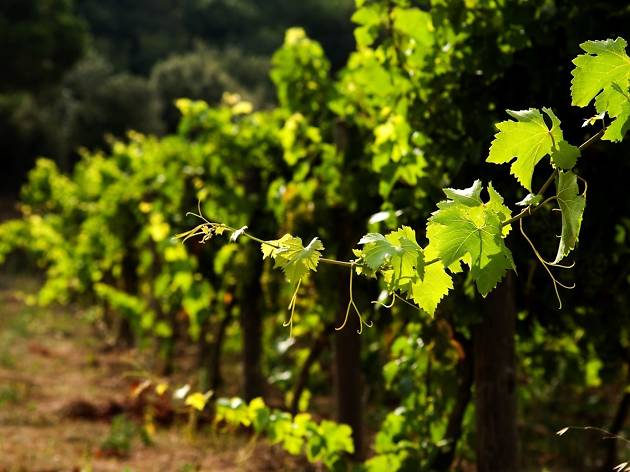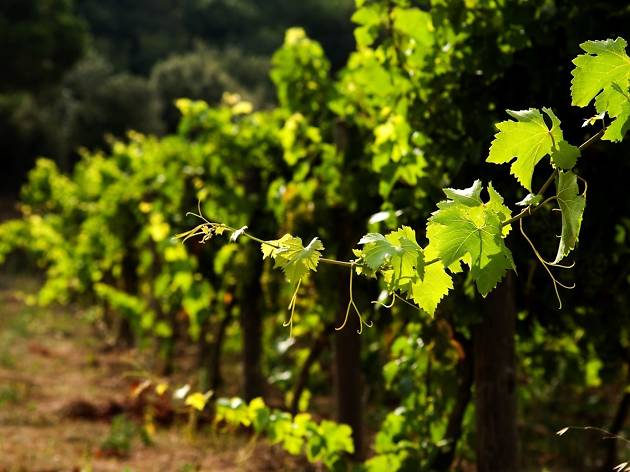 © Josep Cano
On this last day of our trip, we move inland to the indiana Sant Pere de Ribes. The town is also worth a good walk but we want to focus today's visit on a specific subject that will excite wine lovers. There is no DO Garraf but the region has no shortage of vineyards that form part of the DO Penedès. All types of wines are produced, whites, rosés and reds, of exceptional quality thanks to the characteristics of the soil and the climate.
But discovering the wine production in a place such as Sant Pere de Ribes also has an added value: the wineries open to visitors are located in historical buildings. So we will enjoy both wine and architecture.
To do the Wineries Route you must book first at the Tourism Office (telephone 93 896 28 57). You will discover four places: Finca La Masieta, home to Bodegas Artesanales del Penedès; Torre del Veguer, a walled country house in an exceptional setting; Can Ramon, owned by a family producing single-estate wines; and Vega de Ribes, with a century-old winery producing organic wines. You will of course try some wines after an introduction. And if you still want more, or you fancy buying some bottles from other DO Penedès wineries, in Sant Pere de Ribes you can visit the wine shops Can Ferran, Casa del Foie or Bodega de Ribes. Wander around the streets and squares of Sant Pere de Ribes until it's time to return home.