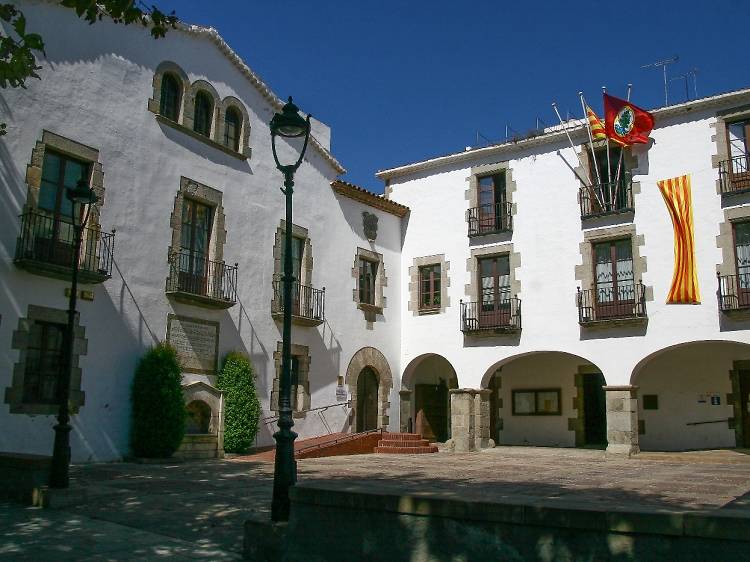 Day 1: The legacy of the 'Indianos'
Your getaway gets underway in Arenys de Mar. From here a number of people, popularly known as 'Indianos', set off to seek their fortune in the 18th and 19th centuries. Many of them did indeed manage to make that fortune and, when they returned to their native land, built great mansions, some of which are still inhabited today, while others are run by the town council.
The walking route we suggest begins at the upper end of the famous 'riera' (dry river bed prone to flash floods) of Arenys, and goes from one side of this main avenue to the other so you can see different buildings. Perhaps the most famous of Arenys' Indianos was Josep Xifré, who donated a hospital for the needy to his home town. It's a large building and contains his mausoleum. You should also look out for the Torrent Asylum, the El Paraiso palace and Can Còrdova, among others. You should also visit the Sinera cemetery on a hilltop overlooking the town, which was immortalised in the verses of Salvador Espriu. Many of the cemetery's magnificent pantheons are the last resting places of the town's Indianos.