Getaway to Moianès: A journey to the preindustrial past
Explore the areas that belong to the region's Ecomuseum, such as Poua de la Ginebreda and the quarry of l'Estany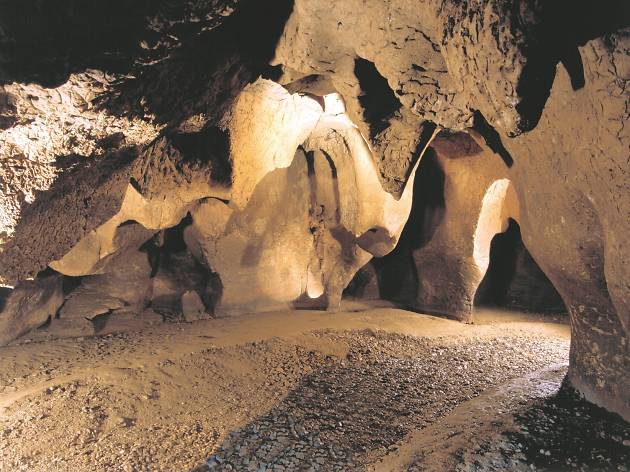 The objective of the Moianès Ecomuseum is to allow visitors to experience the region's heritage in its native surroundings. The 'museum' occupies more than 300 square kilometres and boasts ten museumizable spaces and around 100 visitable sites, all of which are related to the region's preindustrial past. But have no fear – we're not planning to send you to them all. You will, however, explore a number of them, together with other places of interest in the region, all of which are related to its past.
Top-quality produce, with dishes ranging from meat and fish recipes to rice and seasonal specialities in a splendid, extensive menu that is based on carefully updated traditional Catalan cuisine. If you like to eat a hearty breakfast, take good note of this place and get ready to start your day with 'trinxat de col i patata' (a kind of bubble and squeak, served here with glazed bacon) or crispy kid meat with French fries, among other options.
The people behind this restaurant in the capital of Moianès highlight dishes like tender lamb stuffed with cheese from Montbrú, duck stuffed with wild mushrooms, and pigs' trotters stuffed with liver. We're undoubtedly talking about one of the top restaurants in this newly constituted region, serving high-quality cuisine based on locally sourced produce. An added bonus is the fact that it's located in the old farmyard of a century-old house.
Located in the pretty village of Granera, L'Esclopet specialises in serving grilled meat dishes, and wild mushrooms when in season. Many of the products they use are sourced from local farms and are cooked in the traditional way. You can order 'escudella' and 'carn d'olla' (traditional dish of soup and boiled meat), 'botifarra' sausages, and steaks. Home-made desserts are also on offer at this restaurant, which is part of The Park on the Table gastronomic trail.
Here they define their cuisine as, 'Typical Catalan top-quality home cooking, which has managed to evolve over time, incorporating contemporary tastes in a sensible way while maintaining the classical touch that is our trademark.' There's little more to add to that description except to say that this long-standing restaurant in Monistrol de Calders was once an inn where footballer Ladislau Kubala used to stay.