Heads up! We're working hard to be accurate – but these are unusual times, so please always check before heading out.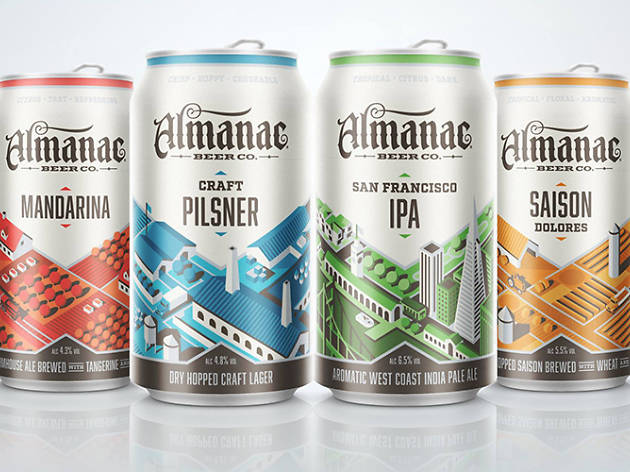 The best new craft beers to try July 2016
Summer means beer infused with fruit (and coffee) with this batch of new craft beers for July
Summer means experimentation for some of the best craft beer breweries in America. This month, brewers from Maryland to California are adding everything from fruit to coffee to new, attention-grabbing IPAs, pushing the envelope when it comes to summer craft beer. Check out their latest offerings, and if you're looking for some prior recommendations, see our guide to the best new craft beers in June.
New craft beers to try this July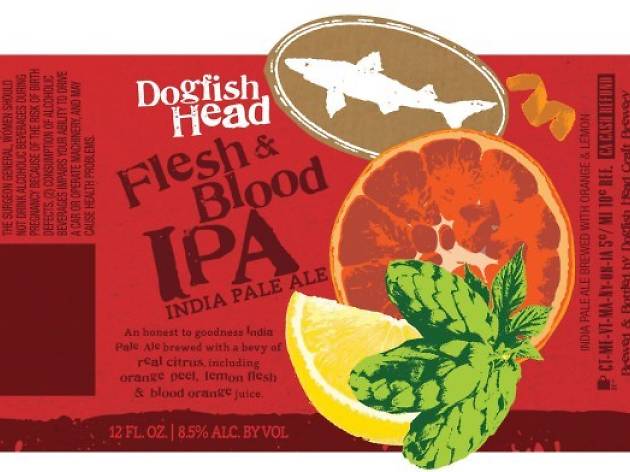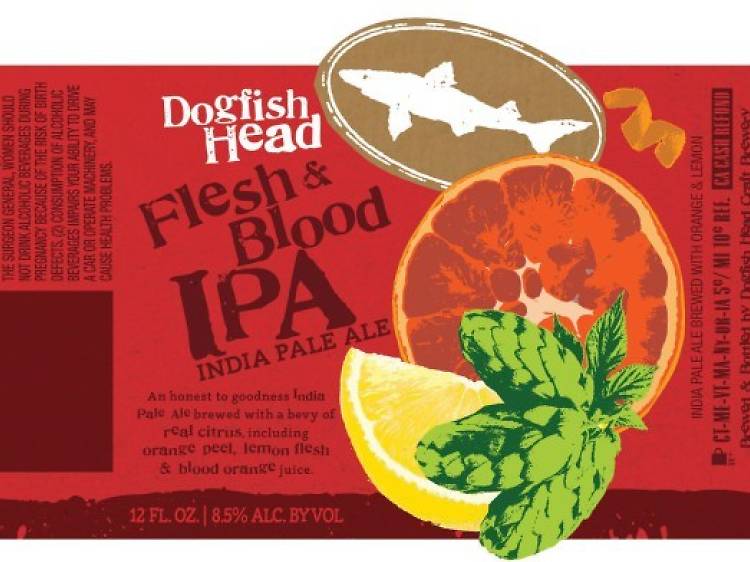 Photograph: Courtesy Dogfish Head
1. Flesh & Blood IPA, Dogfish Head, Milton, DE
Milton, DE mainstay Dogfish Head Craft Brewery is out with a new IPA this month. Flesh & Blood IPA, like many other IPAs released in 2016, incorporates the complementary flavors of citrus. Flesh & Blood works orange peel, lemon flesh and blood orange juice into a burnt orange-to-amber-colored IPA that leans heavily on the already citrusy centennial hop varietal along with warrior and an experimental hop variety. Expect balance here between hops and malts—not a pure west coast hop bomb—that will be heavy on the fruit flavors that have become so popular in the style. Flesh & Blood is on shelves now, will return in October, and hits the year-round portfolio in early 2017.

Photograph: Courtesy Dogfish Head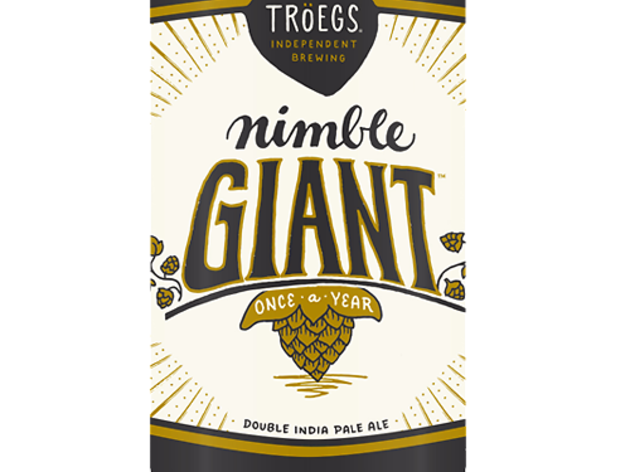 Photograph: Courtesy Tröegs
2. Nimble Giant Double IPA, Tröegs, Hershey, PA
Tröegs Independent Brewing co-founder John Trogner says of their new double IPA: "When we tasted this hop combination in one of our small-batch Scratch beers, we latched on and couldn't let go." In this way, the Scratch series served its exact purpose: experimenting with new beers and combos to find winners. Nimble Giant, which weighs in at a hulking 9 percent, features azacc, mosaic and simcoe hops, which lend a profile of "grapefruit rind, pineapple and honeysuckle notes." There's a fair bit of sweetness here in the finish as well. Snap it up if you see it this month—this will be a once-a-year release.
Photograph: Courtesy Tröegs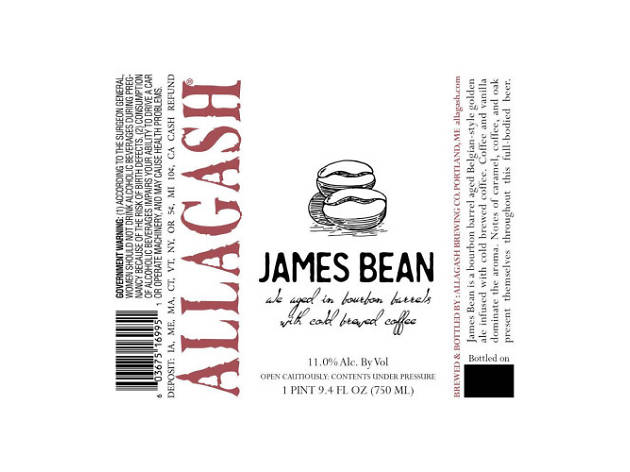 Photograph: Courtesy Allagash Brewing Company
3. James Bean, Allagash Brewing Company, Portland, ME
Allagash's James Bean has been a java lover's dream since its launch, but it has only been available on draft...until now. This month, the brew hits the 750mL corked and caged bottle for the first time. The Belgian-style strong ale is—wait for it—infused with Maine-roasted cold brew coffee and then bourbon barrel-aged. Expect vanilla and oak from the barrel, fruity notes from the coffee, and just a hint of spiciness (yeast, not chili) from Allagash's house Belgian yeast. Tread carefully with this 10.4-percent brew that's both an upper and a downer.
Photograph: Courtesy Allagash Brewing Company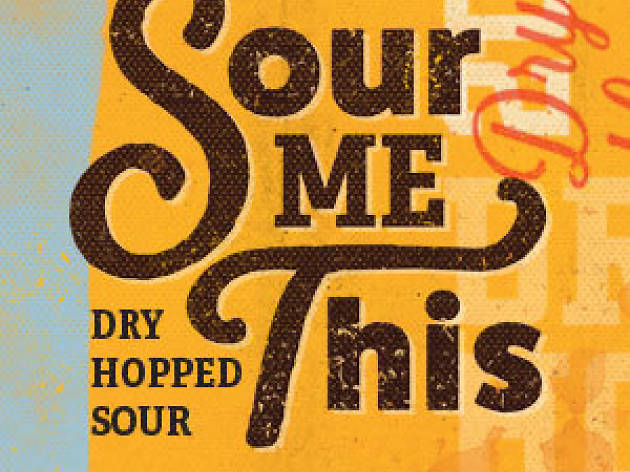 Photograph: Courtesy DuClaw Brewing Company
4. Sour Me This, DuClaw Brewing Company, Baltimore, MD
Dry-hopped sours are having their moment in the sun right now (though this trend will get a lot bigger before it shrinks). Maryland's DuClaw Brewing weighs in with their take: Sour Me This. Kettle-soured with lactobacillus yeast for that tangy taste to start (think yogurt, it's the same yeast), the beer is then dry-hopped with tettnang and motueka hops for a juicy, tangerine-like burst of fruit. This beer is going to be reminiscent to most of Berlinerweiss and gose, but it packs more of a punch at 5.8 percent.
Photograph: Courtesy DuClaw Brewing Company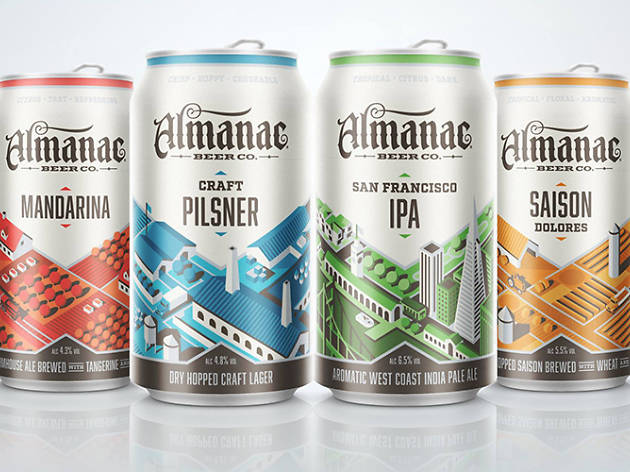 Photograph: Courtesy , Almanac Beer Company
5. Mandarina, Craft Pilsner, San Francisco IPA, and Saison Dolores, Almanac Beer Company, San Francisco, CA
It's not often that a brewery adds four year-round beers to its lineup all at once, but Almanac Brewing Company does just that this month. Best known by beer fans for their Farm to Barrel series that whimsically combines fresh fruit, funky yeasts and hops, the SF-based brewer is moving into some more traditional styles for these year-round additions. Mandarina, a 4.3-percent farmhouse pale, will feature both spicy Belgian yeast and tropical citra, mosaic and namesake mandarina Bavaria hops. The Craft Pilsner takes the same three hops, adds simcoe, and folds all four into a dry-hopped take on the classic German style. Hop heads will recognize the San Francisco IPA for a familiar take on the west coast (duh, where else?) branch of the IPA family tree; this rendition uses English Maris Otter malt and flaked oats for a fuller mouthfeel. Saison Dolores rounds out the foursome. At 5.5 percent, Dolores works in barley, wheat, and rye along with hull melon, hallertau blanc and mosaic hops. Expect a dry, thirst-quenching finish, with spicy, herbaceous, grassy notes and just a touch of bright fruit.
Photograph: Courtesy Almanac Beer Company