The best new craft beers to try June 2016
Our best brewers are pulling out all the stops (and hops) in time for summer with the best new craft beers for June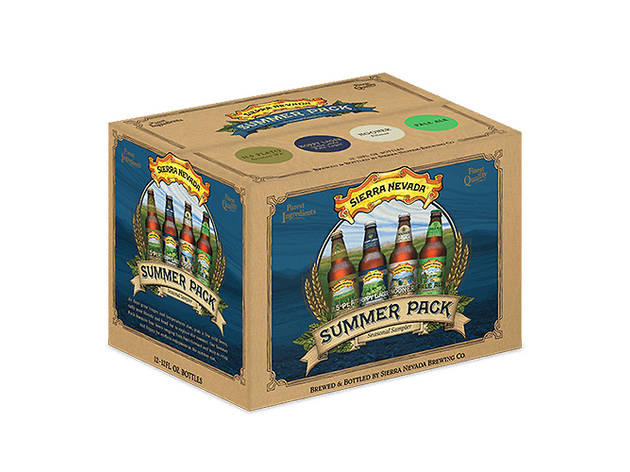 New craft beers to try this June
1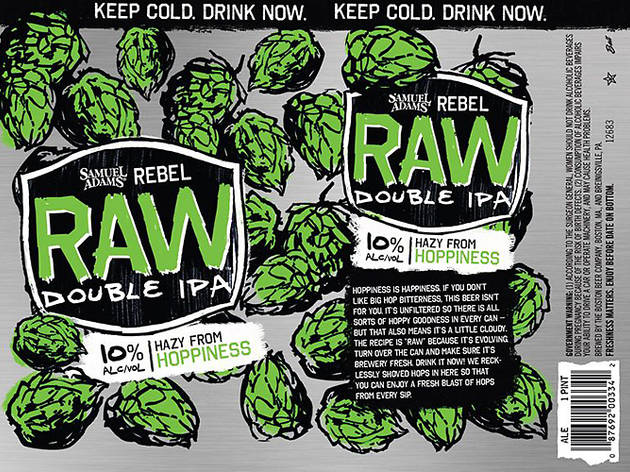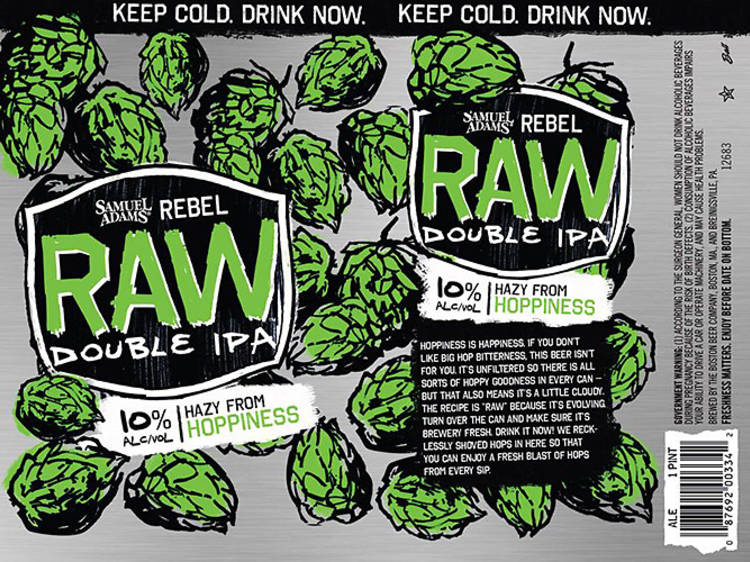 Photograph: Courtesy Samuel Adams
Rebel Raw Double IPA, Samuel Adams, Boston, MA
Rebel Raw is the biggest and brashest of Sam Adams' Rebel IPA series. This is the second batch of the hugely resinous DIPA, and it hit shelves in late May. Brewed with seven hop varietals and a massive seven pounds of hops per barrel, this beer pours hazy because of all these additions. Given just a 35-day shelf life, the Boston beer company wants, nay demands that consumers drink this 10 percent behemoth fresh. This isn't a full national release, but beer fans in Colorado, Connecticut, Kentucky, Illinois, Massachusetts, Minnesota, New York, North Carolina, Ohio, Pennsylvania and Rhode Island should keep their eyes peeled.
2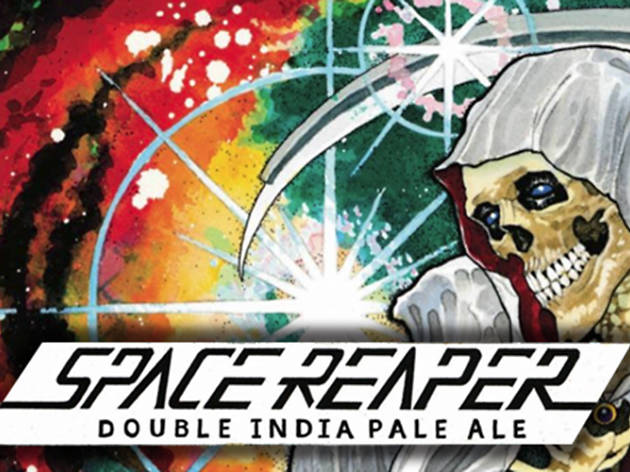 Photograph: Courtesy DC Brau
Space Reaper, DC Brau Brewing Company, Washington, D.C.
The nation's capital's namesake brewery already had a well-regard DIPA in On the Wings of Armageddon. That apocalyptically hopped brew gets a companion in the lineup this month with the arrival of Space Reaper. Weighing in at 9.2 percent, the Reaper features Mosaic hops, a varietal that, true to the name, have a wide variety of flavor notes, including berries, stone and citrus fruit, flowers, and bubblegum. The brewery describes this offering as having "a large, refreshing dose of hop bitterness and aroma followed up by a light malty, sticky, cedar-like finish" that will satisfy the lupulin addict in your life.
3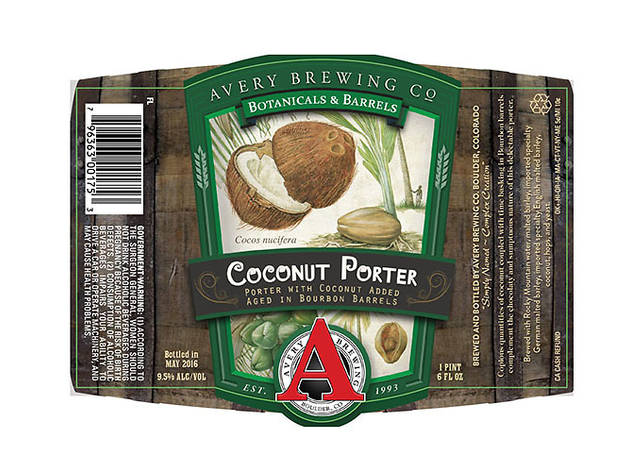 Photograph: Courtesy Avery Brewing Co.
Coconut Porter, Avery Brewing Company, Boulder, CO
It's not all hops in the month of June. Boulder's Avery Brewing Company is well known for its wide portfolio but especially for their barrel-aged offerings. Some of these are sour, others are clean, like this 9.5 percent bourbon barrel-aged coconut porter. Expect a rich, chocolatey experience with a full mouthfeel. The coconut will add a change of pace, while at the same time the vanilla from the bourbon barrels will offer a bit of familiarity for fans of big, boozy beers. This will be packed in 22oz "bomber" bottles.
4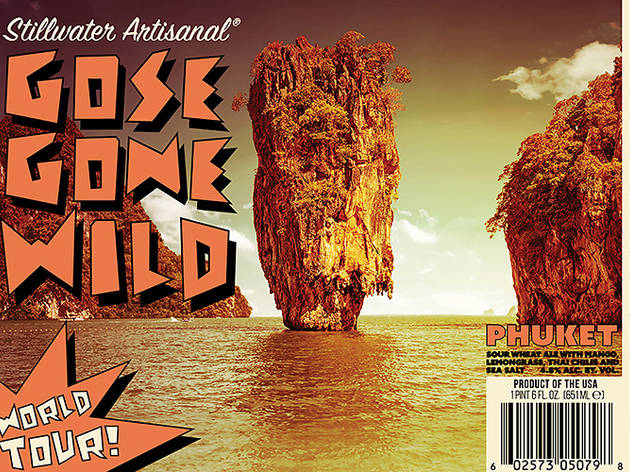 Photograph: Courtesy Stillwater Artisinal Ales
Gose Gone Wild (Phuket Edition), Stillwater Artisinal Ales, Baltimore MD
Stillwater Artisanal Ales, run by gypsy brewer Brian Strumke, has garnered a well-deserved reputation for creativity and pushing the beer envelope. His Gose Gone Wild, a very well-hopped version of the crisp, salty beer style that has taken shelves by storm, is getting a variant this month. Gose Gone Wild's "World Tour!" will kick off with a Phuket-inspired brew that features both Amarillo and Citra hops and cilantro, lemongrass, mago, sea salt and Thai chilis. If you're looking for something out of the ordinary, and a bit spicy, to bring to your next summer barbecue, look no further than this brew in 22oz bottles.
5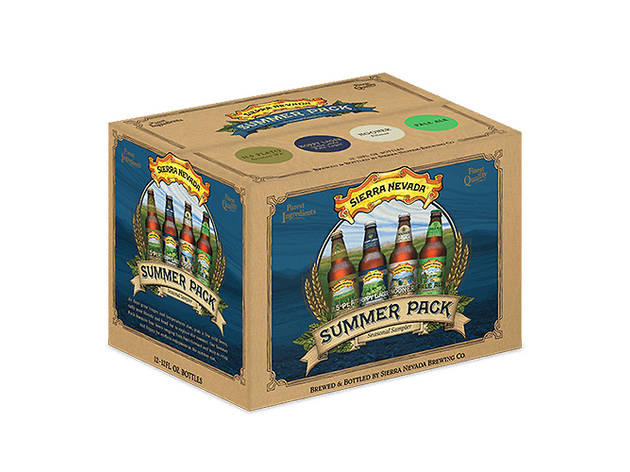 Photograph: Courtesy Sierra Nevada Brewing Company
Summer Pack, Sierra Nevada Brewing Company, Chico, CA
Craft beer godfather Sierra Nevada is dropping a summer pack offering four hop-forward beers to get you through the year's hottest months. Mainstay Pale Ale and recent year-round addition Nooner Pils make up half the pack, while Hoppy Lager summer seasonal returns and 11.5 Plato Session IPA makes its debut. Each of these is refreshing, crisp and quaffable in its own right. If it has been a while since you appreciated a pale ale, go ahead and revisit it. You'll probably thank us, and still be amazed at its balance and timeliness.
More to explore