How to make a margarita
When it comes to margaritas, you can do so much better than pre-made neon mixes. Here's how to craft the perfect one.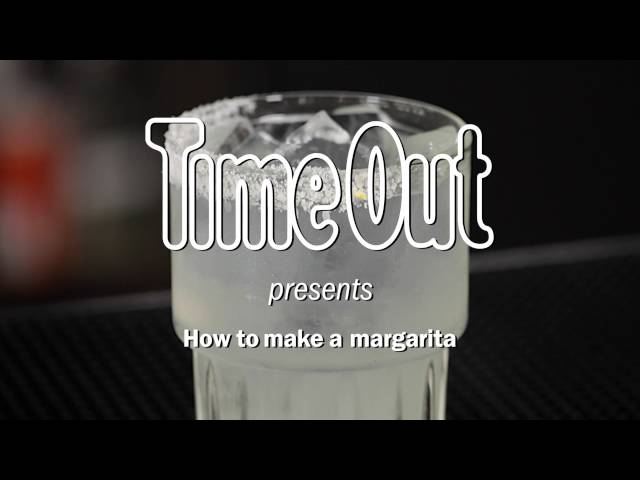 The margarita—that hangover-inducing blend of tequila, lime and Cointreau—has an origin story that ranks among the most contentious in the drinks world. One tale traces the birth of the cocktail to 1930s Mexican restaurant Rancho La Gloria, while another explanation alludes to classic American cocktail the Daisy, simply remaking it with tequila. Equally as varied as the drink's history, however, is its preparation: shaken or blended, served in a coupe or a namesake margarita glass, with a salt rim or without. Watch our video to see how Noah Small, beverage director at Empellón restaurants in New York City, whips up his take on the classic margarita.
Margarita recipe:
Ingredients:
2 oz Pueblo Viejo Blanco tequila
1 oz fresh lime juice
½ oz agave syrup
Instructions:
Shake and strain over fresh ice
Garnish with a half-rim of smoked salt
RECOMMENDED: See America's best cocktails
Find the best margaritas in the world
Frozen, fruity or on the rocks—no matter how you stir them, these are the best margaritas in Gotham
The best margaritas have plenty of fresh lime juice and no shortage of tequila, plus a few surprises
Fact: there is always time for a margarita. Here are LA's best versions for when the margarita mood hits.
Find more cocktail recipes
Best selling Time Out Offers