Restaurants & Cafés
The best places to eat in Berlin – reviewed anonymously by experts
Recommended cafés in Berlin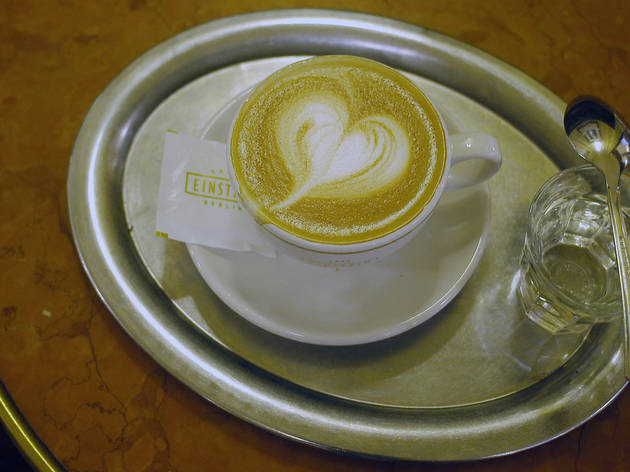 Café Einstein Stammhaus
For a taste of Old World decadence visit this Nollendorfplatz institution set in a neo-Renaissance villa built in the 1870s by a wealthy industrialist. Its heyday saw it used as a gambling den for Weimar-era high society but it's Jewish owners were soon arrested by the incoming Nazi regime. Supposedly gifted by Goebbels to one of his many film-star mistresses, it then continued its illicit history as an illegal club for carousing SS officers. It carries the ignoble distinction of being one of the few original buildings to have survived wartime carpet bombing. Red leather banquettes, parquet flooring and the crack of wooden chairs all contribute to the old Viennese café experience at Einstein. Come for a bracing breakfast of herb omelette with feta cheese and spinach, €8.50, or in the afternoon enjoy a classic apple strudel, €5.80, and a Weiner Melange (a creamy Austrian coffee), all served with a flourish by the charming uniformed waiters.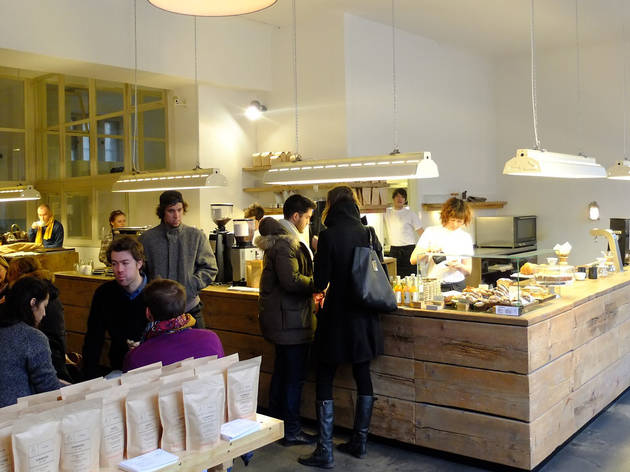 The Barn
Both The Barn and The Barn Roastery are shrines to the black bean. Owner Ralf Kueller has even made headlines for his serious approach: the original Mitte location is certainly cosy enough, but when he opened a second, more spacious roastery in Prenzlauer Berg, customers were bemused by the industrial bollard set in the doorway. Ralf was taking a rather humourless stand against the area's 'yummy mummy' invasion by banning prams and also laptops in the shop. Third wave coffee is about taking absolute care at every step of the process, from direct-trade relationships with farmers, all the way to purifying the water used through reverse osmosis, and so, logic would dictate that a perfectly austere environment would detract least from appreciating the finished product. Australian baristas 'dial in' their own special blends roast on site in collaboration with London's Square Mile Coffee Roasters; try the pour-over Hario V60 for an alternative cupping method – complemented by a slice of moist chocolate tart from the deli counter.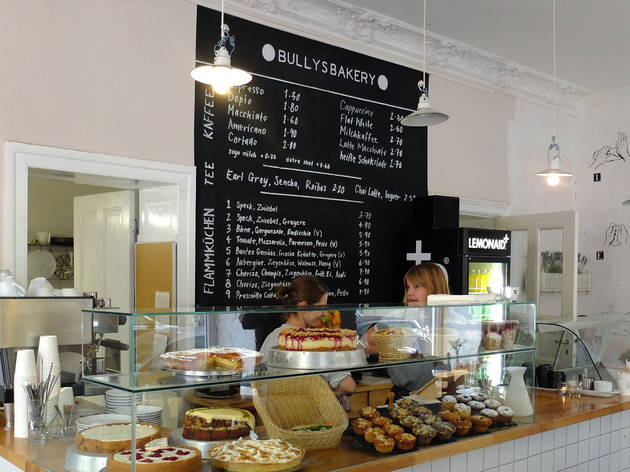 Bullys Bakery
Countless column inches have been devoted to the city's battle with accelerated gentrification and one place to witness it first-hand is over breakfast at Bullys Bakery in hipster mecca, Kreuzkölln. Hysterical news coverage aside, there's no debating that Daniel, the half-Spanish, half-German owner, bakes the best croissants in town, oozing butter and with just the right amount of flake, perfectly paired with a bracing macchiato made from locally-roasted beans. After breakfast, there are various Flammkuchen – crisp pastries from Alsace topped with cheese and pear or ham – as well as fruity crumble cakes, tarts and a selection of muffins. Watch out for Kurt, the café's resident French bulldog who chucks his stocky little body around in the endless hunt for crumbs.
Bonanza
Acolytes of the so-called 'Third Wave' of coffee production, Bonanza serves some of the best cups in Berlin. Its proprietors are fastidiously involved at every step of the process, from relationships with suppliers to roasting the beans in-house for freshness and taking due care over steam temperature. While beans are available to buy for home, the final results in the shop are unbeatable. The bar is dominated by a highly sensitive hand-made Synesso Cyncra machine and seating is minimal: customers perch among sacks of beans, piled high all around the little shop or move outside to benches on the pavement. The flat white, an Antipodean take on a latte, is smooth and divine and their cake selection is small – pretty much carrot cake and brownies – but high grade.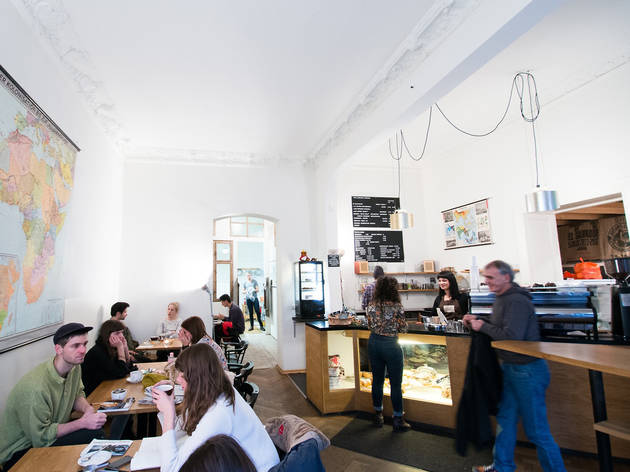 5 Elephant
Run by a charming Austro-American couple – she bakes the cakes, he roasts the beans – you can feel the love in this café. Kris learned the coffee trade in New York and brought over a shiny, new Dietrich roaster from the legendary Idaho artisan factory, renowned for its state-of-the-art infrared heat drum system and its beautiful vintage styling. Two things are testament to his roast-mania: not only the many jars of test blends dotting the laboratory-like backroom but also the thick layer of discarded beans fertilising the tree out front (coffee is never made with beans roasted longer than three days ago). This kind of freshness is extremely rare in a city with so few micro-roasters. The house blend (with a majority Costa Rica-grown bean) makes for a delicious espresso or otherwise a variety of different filters are on offer. There are a selection of traditional cakes and tarts, but the Philadelphia cheesecake is transcendental: a wafer-thin layer of spice all that separates the custardy interior from its velvety cheese top. The wholesale supply side of things seems to be booming too - they recently opened a full-scale roastery on Glogauerstrasse where they do special cuppings every week.
SEE MORE CAFÉS in Berlin