Heads up! We're working hard to be accurate – but these are unusual times, so please always check before heading out.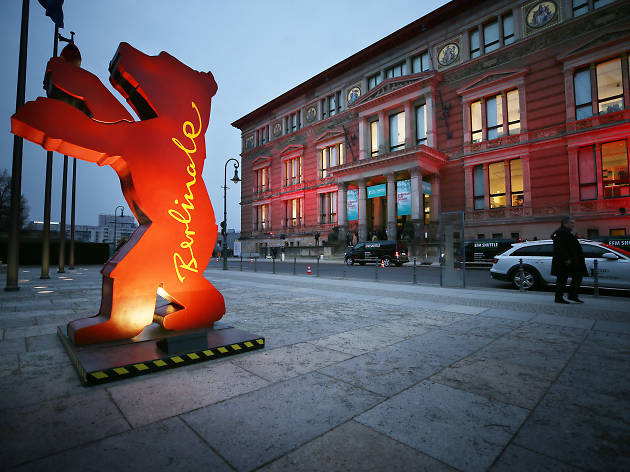 The 9 best annual events in Berlin
Don't know when to come? For a really good time, coincide your trip with one of the very best events in Berlin
This city sure knows how to have fun – and the very best annual events in Berlin reflect that. From kitsch carnivals to international film celebrations, there's always something big, bright and brash going on in this madcap town. While it's true the German capital has typically forgone high-profile happenings for more DIY efforts, in recent years Berlin has warmed to the idea of international recognition. Contemporary art festivals like Transmediale and Berlin Art Week now draw appreciative crowds from Europe and beyond. And ever heard of the Berlinale?
If drinking in the sunshine among over-excited crowds isn't your bag, you may well want to avoid the city between May and August, when there seems to be some kind of street festival every weekend. But if it is? Then alongside the endless succession of excellent bars, restaurants and attractions, this city's going to spoil you. So go ahead and coincide your trip with one of these brilliant events… then come straight back for the next.
RECOMMENDED: Full guide to the best things to do in Berlin
Best events in Berlin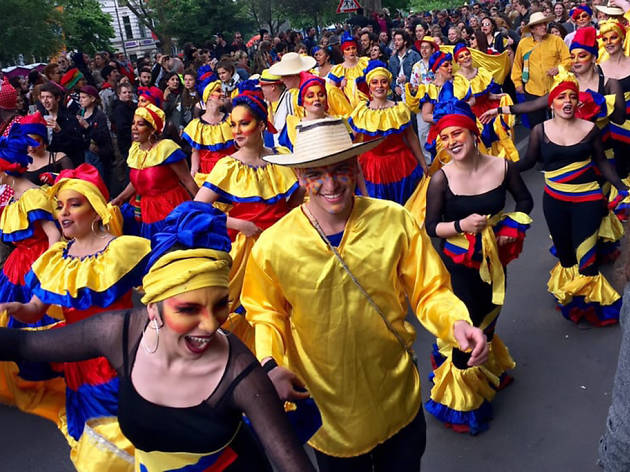 Photograph: Courtesy Yelp/Andreas S.
Inspired by London's Notting Hill Carnival and intended as a celebration of Berlin's ethnic and cultural diversity, this long holiday weekend (which coincides with Pentecost) centres on a 'multikulti' parade (on the Sunday) involving dozens of floats, hundreds of musicians and thousands of spectators. The parade and festival snake from the Hallesches Tor area to Hermannplatz.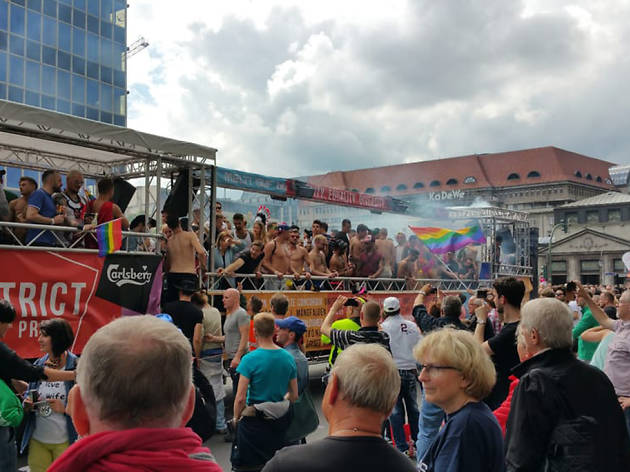 Photograph: Courtesy Yelp/Torterry C.
2. Christopher Street Day Parade
Originally organised to commemorate the 1969 riots outside the Stonewall Bar on Christopher Street in New York, this fun and flamboyant parade has become one of the summer's most enjoyable and inclusive street parties. Hundreds of thousands of people march for and celebrate the rights of LGBTQ+ people each year. Check the website for details of the route.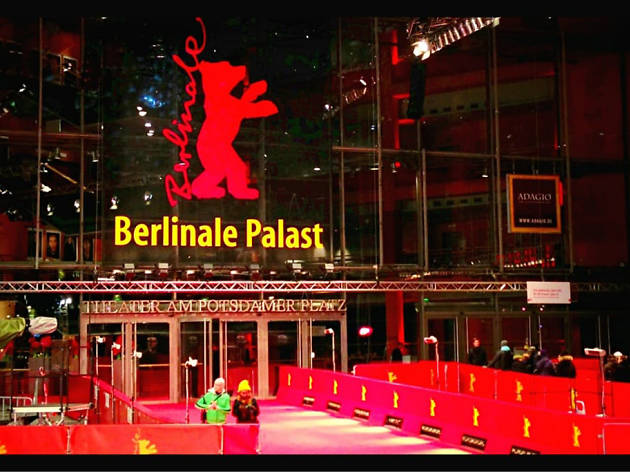 Photograph: Courtesy Yelp/Andreas S.
For more than 60 years, the Berlinale (or Internationale Filmfestspiele Berlin, to use its official title) has been the city's biggest cultural event, as well as one of the world's three most prominent film festivals. Although Potsdamer Platz is the focus of the festival, screenings take place around the city, including at Alexanderplatz, at the Zoo Palast cinema in Tiergarten and in a renovated crematorium (silent green Kulturquartier) in Wedding. The Berlinale offers the chance not only to watch undiscovered movies and rub shoulders with fellow film buffs and industry leaders, but to experience Berlin's unique architectural and cultural heritage.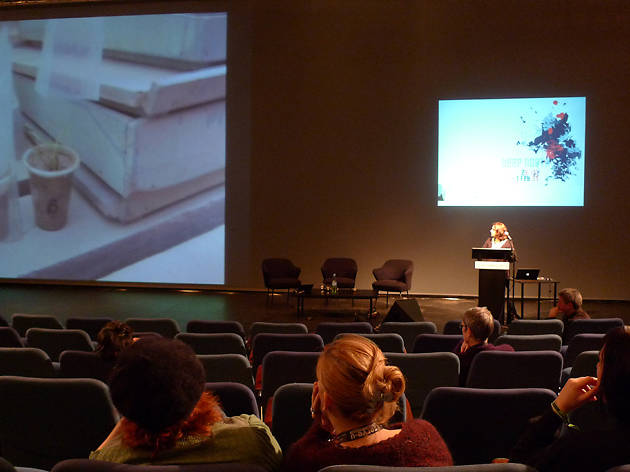 Photograph: Courtesy cc/flickr/Frank Kresin
One of the world's largest festivals for media art and digital culture, Transmediale offers a five-day programme of presentations, installations and performances, then leaves a month-long exhibition in its wake. The exhibitions and screenings are helmed by artists working in video, TV, computer animation, internet and other visual media.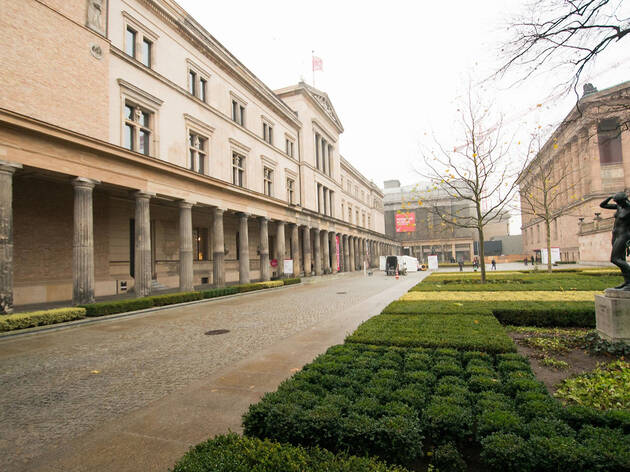 © Camille Blake
5. Lange Nacht der Museen
Around 100 museums, collections, archives and exhibition halls stay open into the wee hours, with special events, concerts, readings, lectures and performances. A ticket gets you free travel on special shuttle buses and regular public transport. Lange Nacht der Museen is the final night of Berlin's MuseumsSommer, in which museums around the city host special open-air events throughout July and August.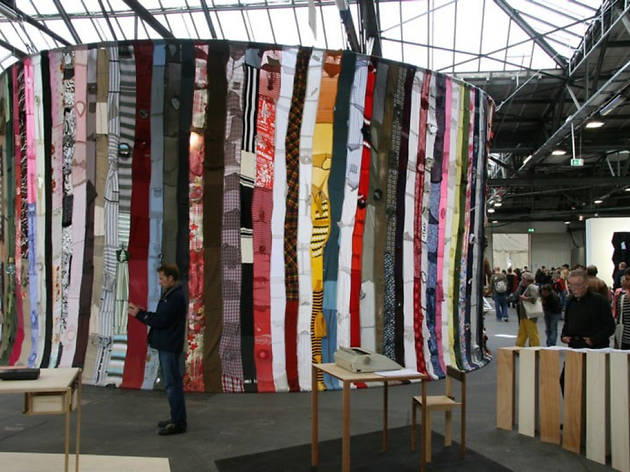 Photograph: Courtesy Yelp/BerlinGazza
Berlin Art Week has become the highlight of the contemporary art calendar in the city since the inaugural event in 2012. Around 50 participating institutions put on events, art fairs (notably ABC Contemporary and Positions Berlin) and wildly popular opening nights. Even the bigger venues, such as Tempelhof Airport and the Hamburger Bahnhof, struggle to handle the swarms of art scenesters at peak times. The central theme varies each year, but it's consistently a great way to discover up-and-coming as well as established artists.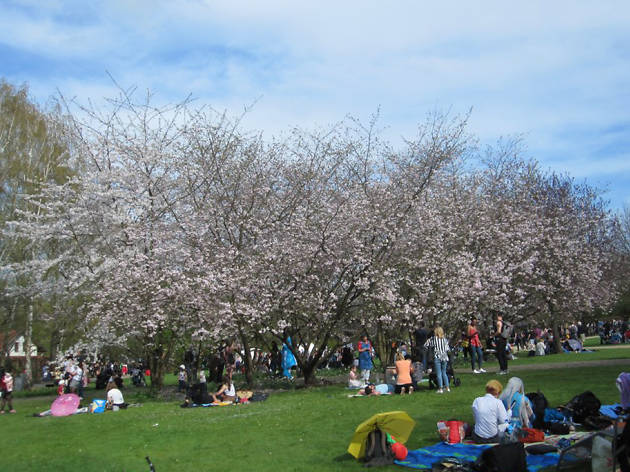 Photograph: Courtesy Yelp/Germanicure M.
7. Hanami Cherry Blossom Festival
Taking place on Berlin's border with Brandenburg, this one-day festival is a delightfully light-hearted alternative to the city's serious contemporary art happenings. Over 70 stands offer high-quality Japanese crafts and specialities, and it's a great excuse for a leisurely walk around the scenic Teltow canal, which once divided East and West Germany. From the station, just follow the cosplayers.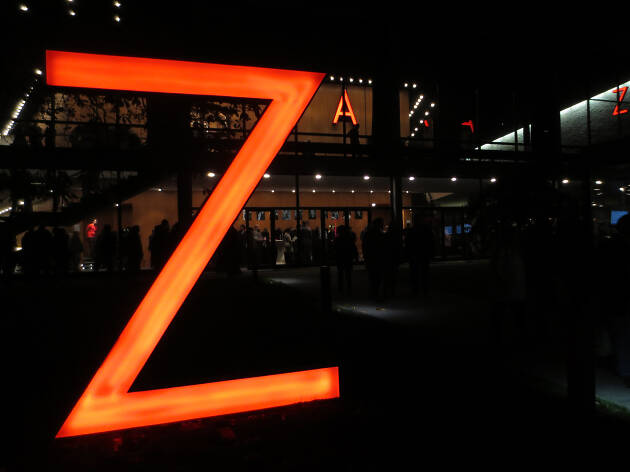 Photograph: Christoph Peter / Wikimedia Commons
A fixture since 1964, JazzFest Berlin is one of the oldest and most prestigious in Europe, showcasing a wide variety of jazz from an array of internationally renowned artists; past guests have included Miles Davis and Duke Ellington. Curator and jazz player Nadin Deventer took over as artistic director in 2018.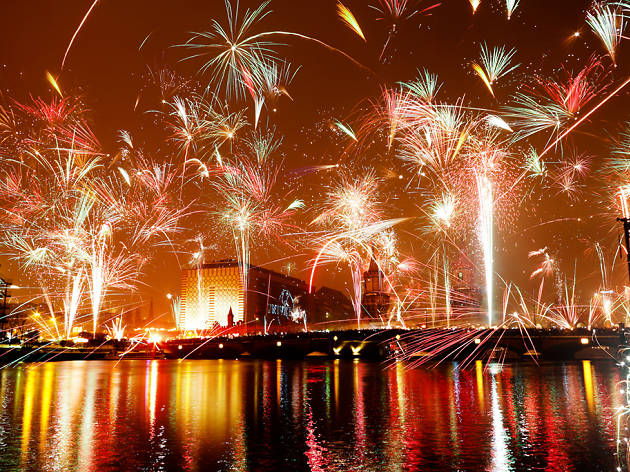 Photograph: Courtesy cc/flickr/Marcel Berkmann
Given Berliners' enthusiasm for tossing firecrackers out of windows, New Year's Eve is always going to be vivid, noisy and hazardous. Thousands celebrate at the Brandenburger Tor. Thousands more trek up the Teufelsberg in the Grunewald or head to Viktoriapark in Kreuzberg to watch fireworks across the city, though seasoned watchers often prefer the safety of their own balconies. Be careful out there!
Feeling relaxed? You will after one of these...
Throughout Berlin, you'll notice an array of day – and night – spas designed to rest, relax, heal and nourish even the most ravaged of bodies. Scattered conveniently throughout each district are saunas, bathing houses and massage parlours to primp and preen yourself to oblivion.