Heads up! We're working hard to be accurate – but these are unusual times, so please always check before heading out.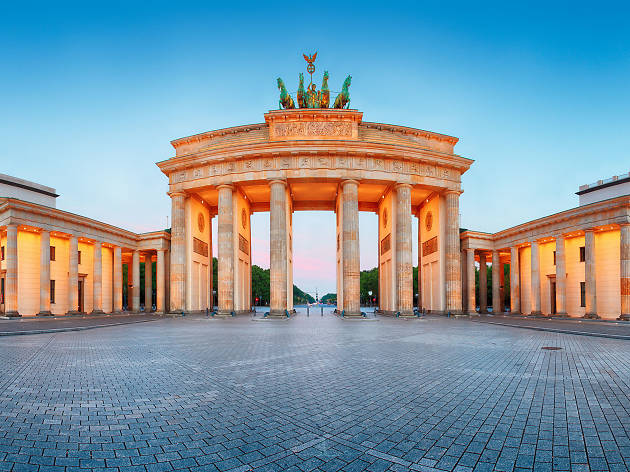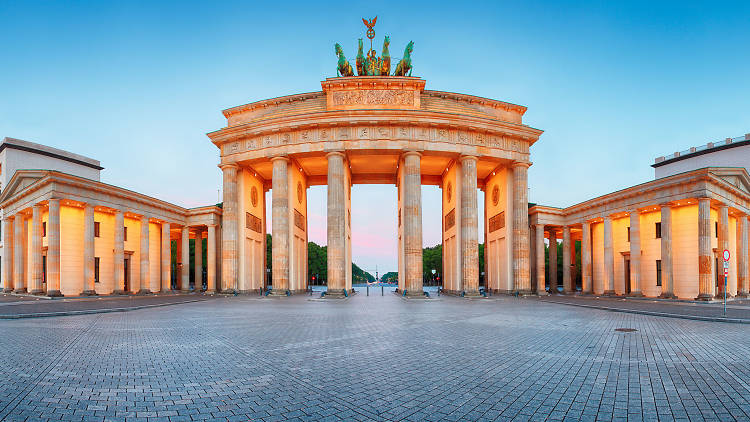 The 16 best attractions in Berlin
This city overflows with iconic sights, so where do you start? These are the best attractions in Berlin according to us
Berlin's best-known sites may be concentrated in Mitte, the city's geographic centre (it literally means 'middle'), but we think any trip here should include some unstructured time spent people-watching in other areas. Kreuzberg's Bergmannstrasse neighbourhood, for one, has a thriving weekend flea market and brims with charming cafés and restaurants. And the same goes for Boxhagener Kiez in Friedrichshain and Akazienkiez in Schöneberg. It's not sightseeing so much as city-seeing – and you'll witness the German capital really come into its own.
When you are ready to hit the more conventional attractions in Berlin, we say divide your time between the hard-hitting museums and memorials that chronicle Berlin's chequered history, and hedonistic institutions like super-club Berghain – you don't have to go in if you don't want – and shopping centre KaDeWe. For a break from the concrete and consumerism, Berlin also offers a surprising amount of green space, whether within the city itself (think Tempelhofer Feld and the Botanical Gardens) or out in day-trip destinations like Spandau. So get your notepads ready: these are the Berlin attractions absolutely worth travelling for.
RECOMMENDED: Full guide to the best things to do in Berlin
Best attractions in Berlin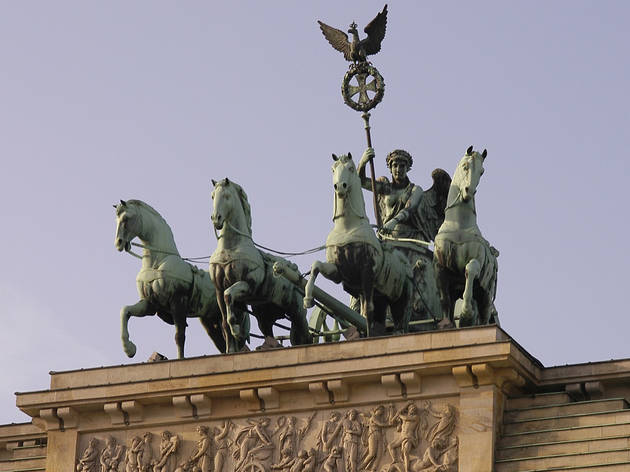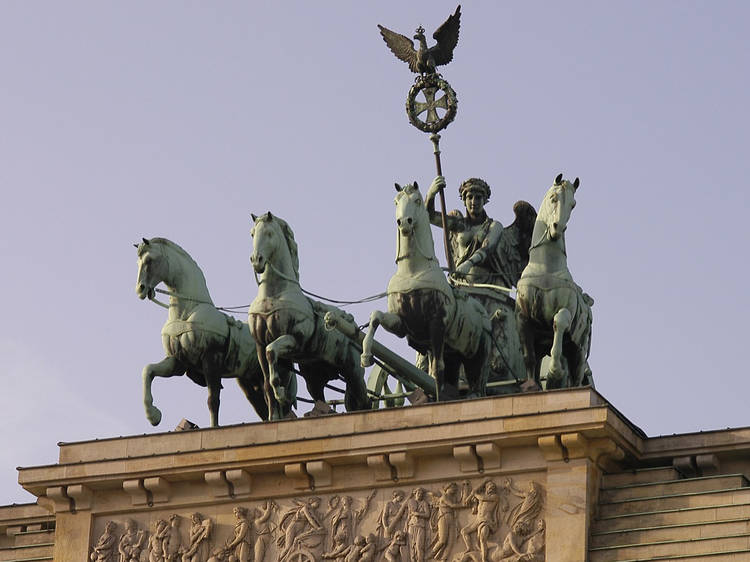 Berlin's long-suffering victory arch, the Brandenburg Gate, served as a visual flashpoint for much of the trauma that beset Germany in the 20th century – standing alone in no-man's-land between East and West Berlin for 30 years during the GDR era and providing the backdrop to the euphoria of 1989. Restored to its rightful place at the heart of the city, this monument to unity is a must-see on any Berlin itinerary.
It's hard to pick just one of the five museums on Berlin's UNESCO-listed Museumsinsel (Museum Island), but the Neues Museum is an unmissable highlight. Sir David Chipperfield's award-winning redesign provides offers a suitably striking home for thousands of artefacts from ancient history to the present day. Our favourite? The Ancient Egyptian bust of Queen Nefertiti.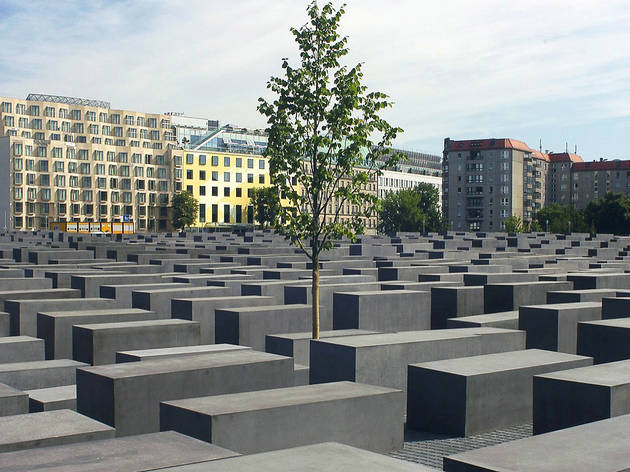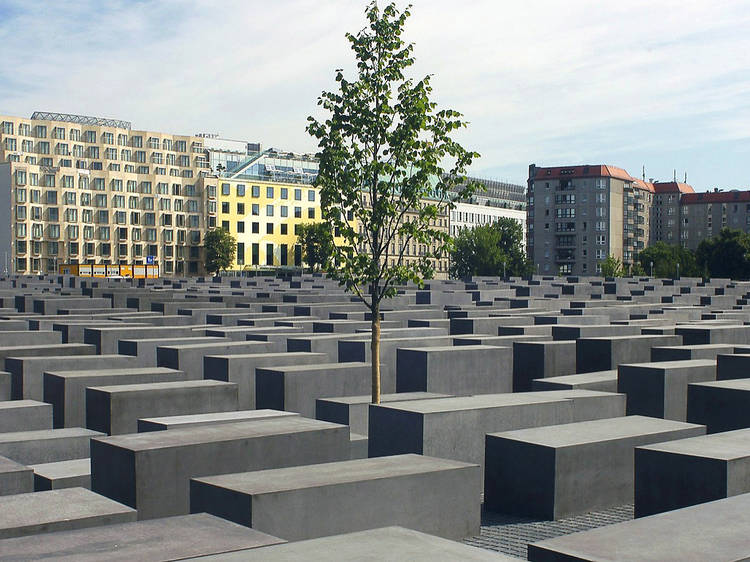 Architect Peter Eisenman's Memorial to the Murdered Jews of Europe is intentionally disorienting: it's a striking sculptural statement that invites visitors in, only to create a feeling of unease. There's no vantage point or overview; to fully engage with the structure you need to walk into it. It's haunting in places, especially on overcast days and near the middle of the monument, where it's easy to feel a sense of confinement. Early criticism often focused on the monument's lack of specificity – there are no stars of David here, no obvious symbolism or recognition of German culpability – but it has since won grudging recognition from many former critics.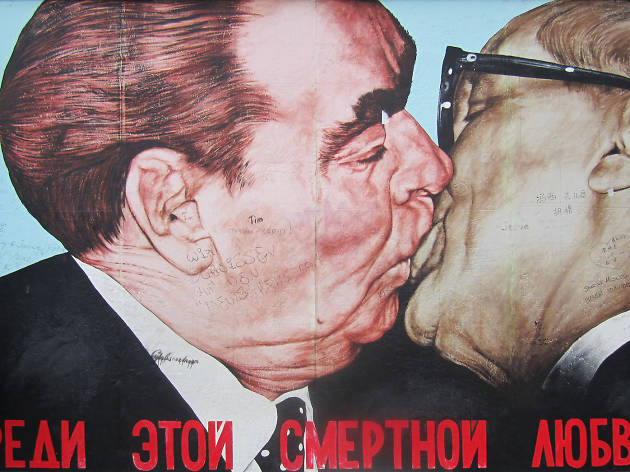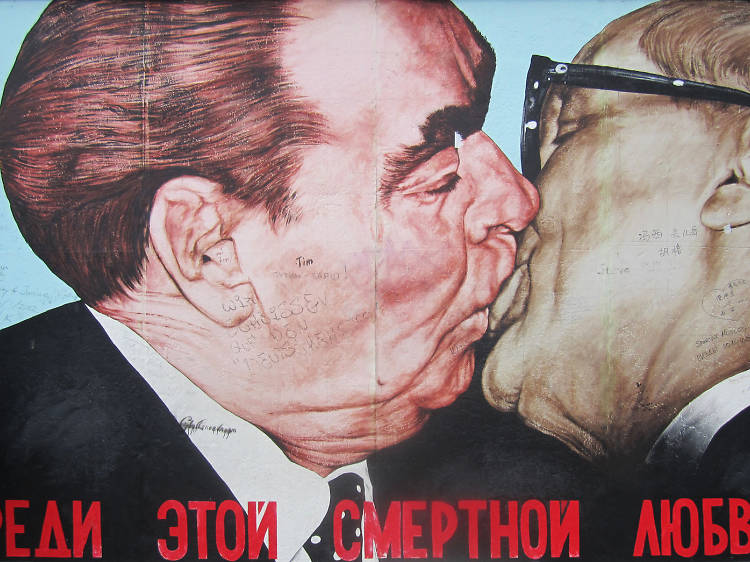 Photograph: Courtesy CC/Flickr/Lorenzo Giardi
Running along the River Spree for 1.3km (0.8 miles) from Oberbaum Bridge to Ostbahnhof is one of Berlin's most photographed tourist sights. This is the largest remaining section of the Wall still standing, decorated with 101 paintings by international artists from 1990. Dmitri Vrubel's striking portrait depicting Brezhnev and Hönecker's kiss – a Soviet sign of great respect – is easily its most iconic image. In 2017, in an attempt to prevent the sort of vandalism that had plagued it in recent years, a metre-high metal fence was erected around the perimeter of the Wall, an irony not lost on visitors.
The riverside views are great, too, and best enjoyed with a cold späti beer. There aren't many places in Berlin where you're encouraged to engage in shameless, unironic photo-taking, so this is definitely the place to whip out the selfie stick.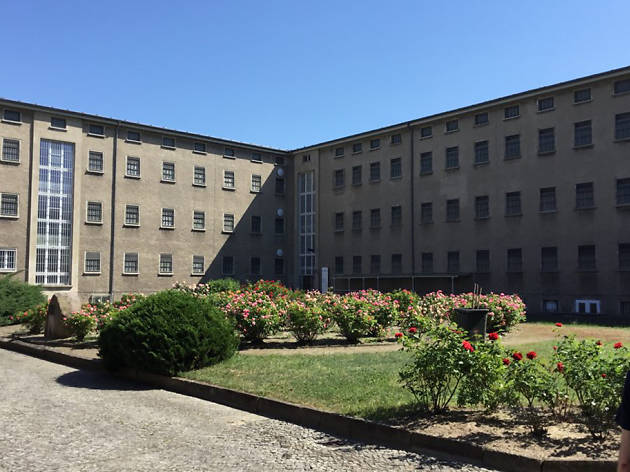 Photograph: Courtesy Yelp/Franz-Joseph G.
5. Gedenkstätte Berlin-Hohenschönhausen
First the site of a canteen for the Nazi social welfare organisation, this building housed a remand prison which the Soviets turned into 'Special Encampment No.3' and which the Stasi later expanded. Excellent guided tours are led daily by ex-prisoners; their personal testimony adds chilling immediacy to the bureaucratically spare interrogation rooms, the concrete 'tiger cage' in which 30 minutes of walking per day was permitted and the cramped cells where prisoners were forced to sleep in a mandated position. The museum houses a permanent exhibition, which reveals the stories of former prisoners, and there are also temporary exhibitions, often curated from the memorial's own collection of 15,000 GDR artefacts.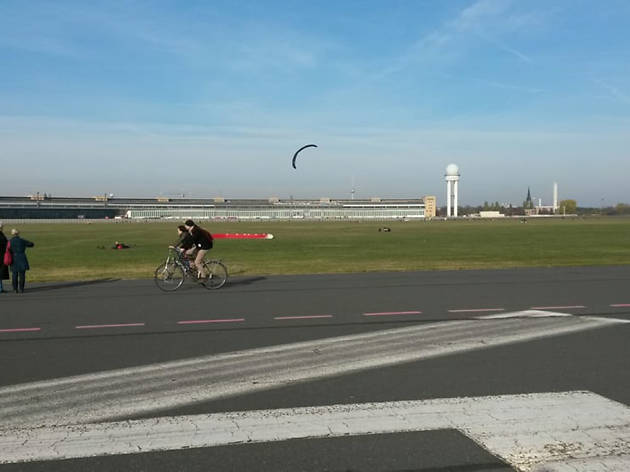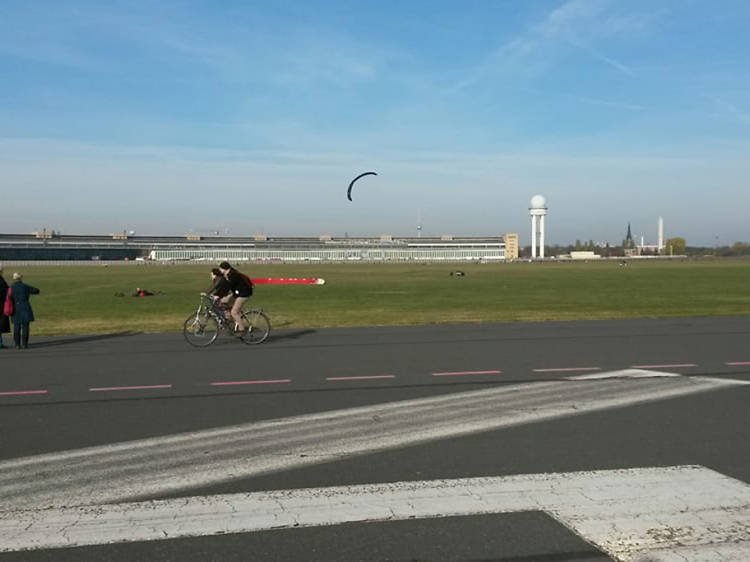 Photograph: Courtesy Yelp/Lindsay C.
Famous for its Nazi and Cold War history, Tempelhof airport ceased operation in 2008. Now, you can stroll down the runways where Second World War 'Stuka' dive bombers took off and where, during the famous Berlin Airlift after the Soviets blockaded West Berlin in 1948, the Western Powers landed supplies for the city's 2.5 million residents in one of the greatest feats in aviation history. Today the 368-hectare open space of runways and grasslands is much enjoyed by walkers, kite-surfers, cyclists, runners and skaters alike.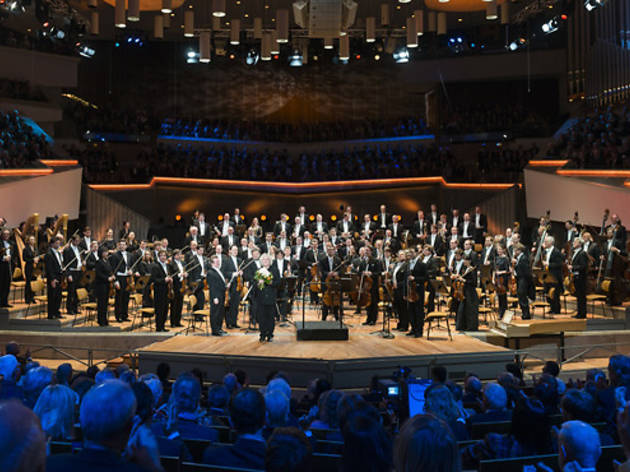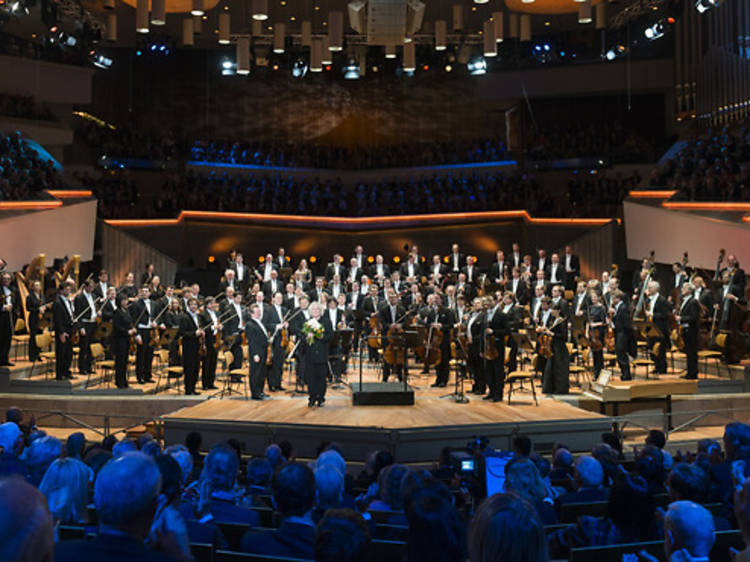 Berlin's most famous concert hall, home to the world-renowned Berlin Philharmonic Orchestra, is also its most architecturally daring: a marvellously puckish piece of organic modernism. Designed by Hans Scharoun, the golden building with its distinctive vaulting roof opened in 1963. Its reputation for superb acoustics is accurate, but it does depend on where you sit. Behind the orchestra, the acoustics leave much to be desired, but in front (where seats are much more expensive), the sound is heavenly. The Berlin Phil gives about 100 performances in the city during its August-to-June season, plus 20 to 30 concerts around the world.
One of Berlin's most impressive public monuments, this memorial to Soviet soldiers killed in the Second World War (one of three in Berlin) and military cemetery is located in a peaceful park in the east of the city. It's as bombastic and intimidating as you would expect. Treptower Park covers a huge area and is visit-worthy in itself, so combine your stop with a bike ride along the Spree or a stroll to the nearby Karpfenteich (carp pond). In summer, you can enjoy a riverside coffee at one of the park's restaurants and cafés.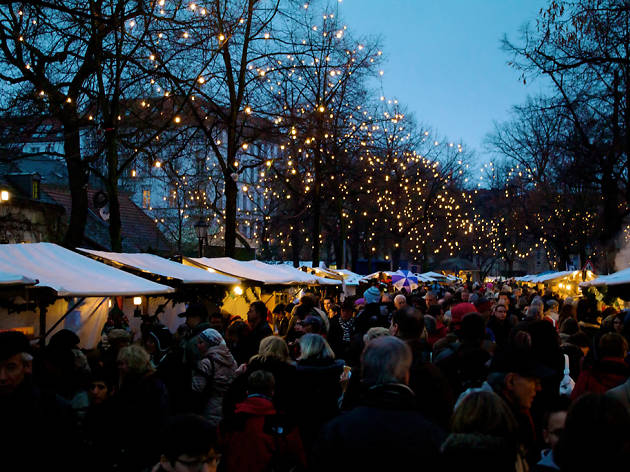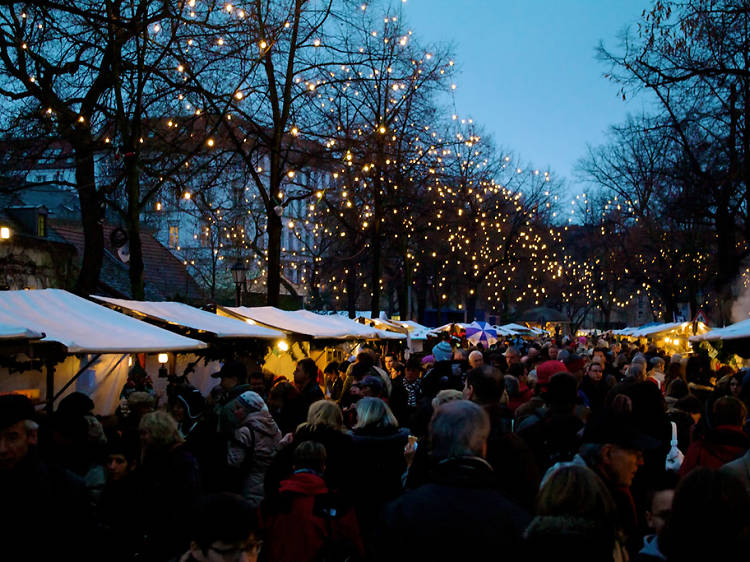 Photograph: Courtesy flickr/cc/H. Füller
Across the busy shopping street of Karl-Marx-Strasse in Neukölln is the historic and charming village of Rixdorf, centred around Richardplatz. Buildings dating from the original early 18th-century Bohemian settlement include a blacksmith and farmhouse, as well as the 15th-century Bethlehemskirche. There's even a horse-and-carriage business still in operation, and the square regularly holds traditional events including a Christmas craft market.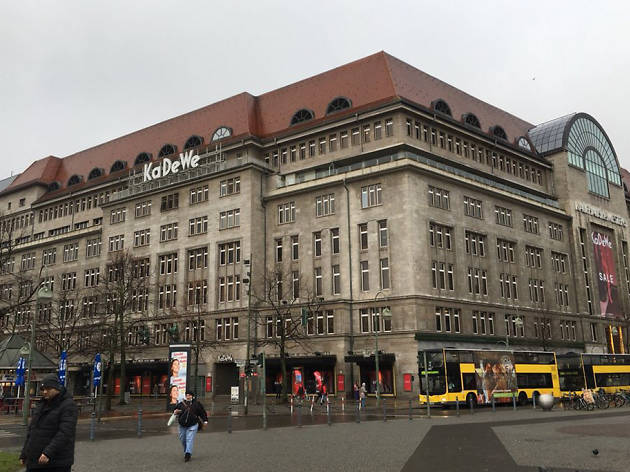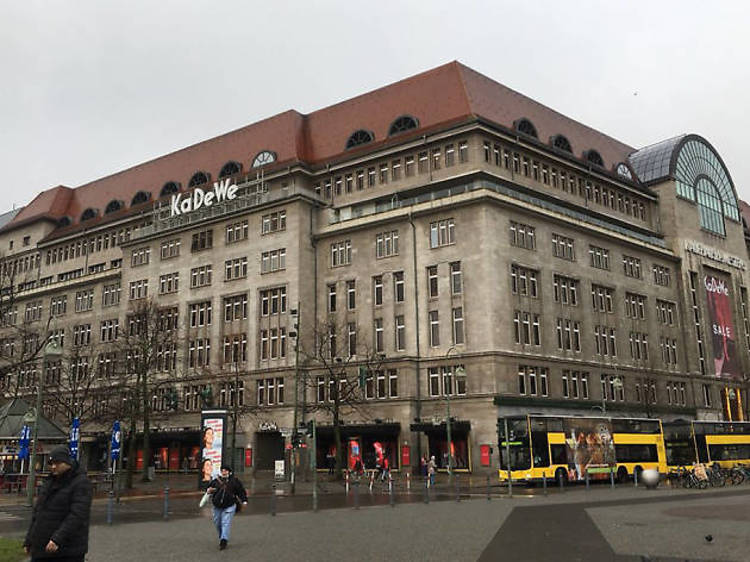 Photograph: Courtesy Yelp/Marco T.
10. Kaufhaus des Westens (Department Store of the West)
KaDeWe, the legendary department store, is more than a century old and has stood at the heart of the city's shopping scene through thick and thin. It stocks an impressive range of high-end designers and has tried to shed its stuffy image by bringing in upbeat, younger labels such as Alice + Olivia and London shoe brand Buffalo. As opulent as ever, the space is also home to the quintessential luxury food-hall experience in a city otherwise teeming with budget supermarkets. With delicatessens, butchers, pâtisseries and grocers, and plenty of prepared foods to take away, the olfactory experience as you move between sections is a delight in itself. Head up another level to reach a cavernous glass-roofed restaurant with a fine view of Wittenbergplatz below.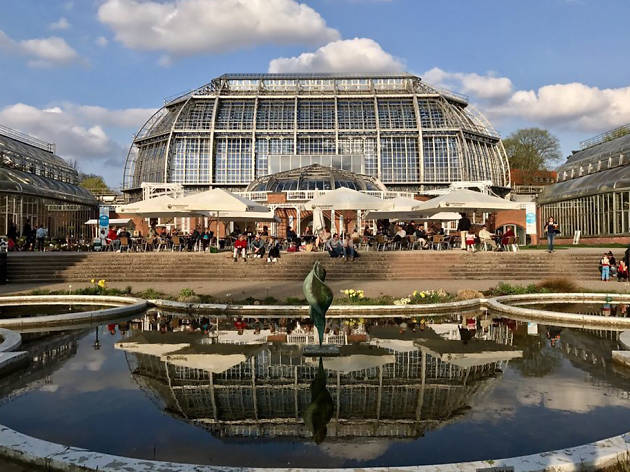 Photograph: Courtesy Yelp/Andreas S.
The Berlin Botanical Garden and Botanical Museum was landscaped at the beginning of the 20th century. Today it's home to 18,000 plant species, 16 greenhouses and a museum. The gardens make for a pleasant stroll, but the museum is a bit dilapidated and there's no information in English. Every Monday, they run a wild mushroom advice workshop, so feel free to forage away in the nearby forests.
In the mid-16th century, brewing beer during summer was outlawed in Bavaria due to the drink's rapid deterioration in the heat. Instead, brewers were encouraged to build cellars next to the River Isar in which to store beer for summer drinking, and thus, the Biergarten was born. Situated in leafy Prenzlauer Berg, Prater Garten is decidedly more Munich than Berlin, and lures an appreciative crowd with beer, sausage and pretzels.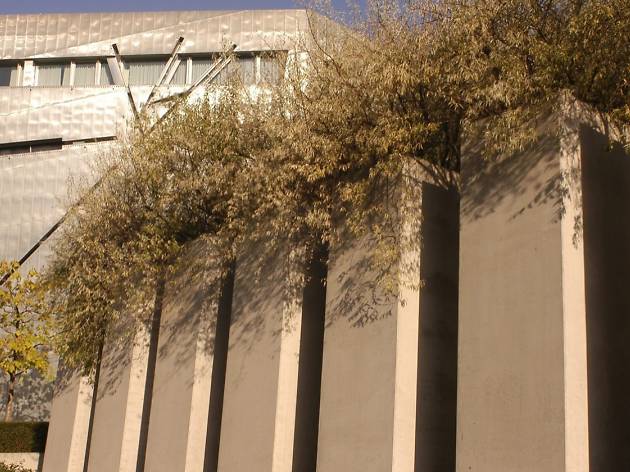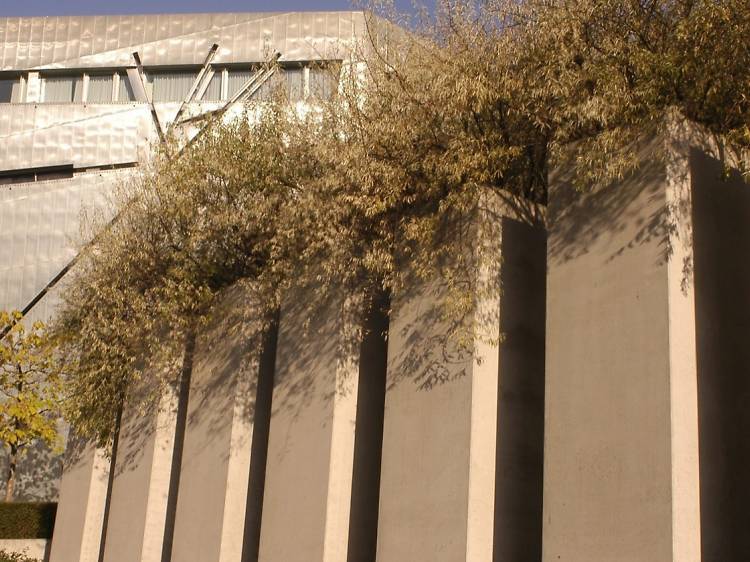 Daniel Libeskind's beautiful, yet deliberately oppressive building houses a masterful museum devoted to the turbulent history of Judaism in Germany. Opened in 2001, the permanent exhibition struggles in places with such powerful surroundings. What makes it engaging is its focus on the personal: it tells the stories of prominent Jews and what they contributed to their community, and to the cultural and economic life of Berlin and Germany. Then comes prejudice, pogroms and the Holocaust. The emotional impact of countless stories of the eminent and the ordinary, and the fate that almost all shared, is hard to convey adequately in print. The museum is undoubtedly a must-see, but expect long queues and big crowds.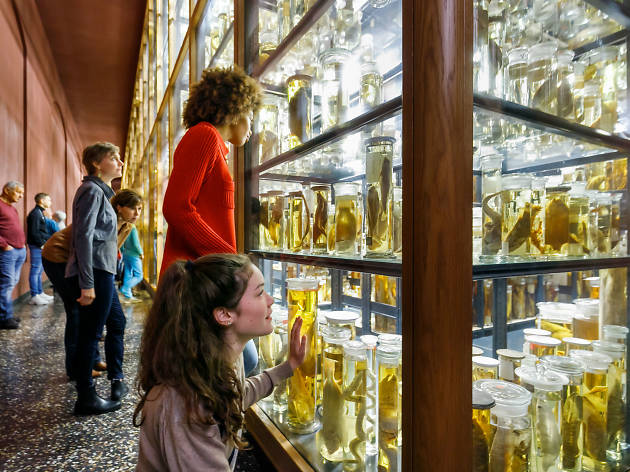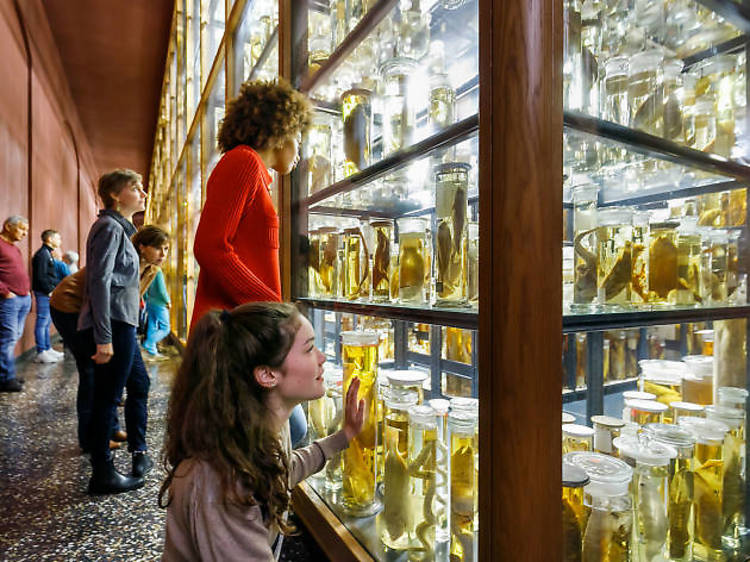 Photograph: Thomas Rosenthal
14. Museum für Naturkunde (Natural History Museum)
Berlin's recently renovated Natural History Museum will be a sure-fire hit with any under-10s. The biggest (literally) draw is the skeleton of a Brachiosaurus dinosaur, which weighed 50 tonnes at death and stands proud at four storeys high. But don't miss the creepy 'research collections', which show off some of the museum's store of over a million pickled animals suspended in jars of alcohol. Berlin's most famous polar bear, Knut, who died in 2011, is also stuffed and on display.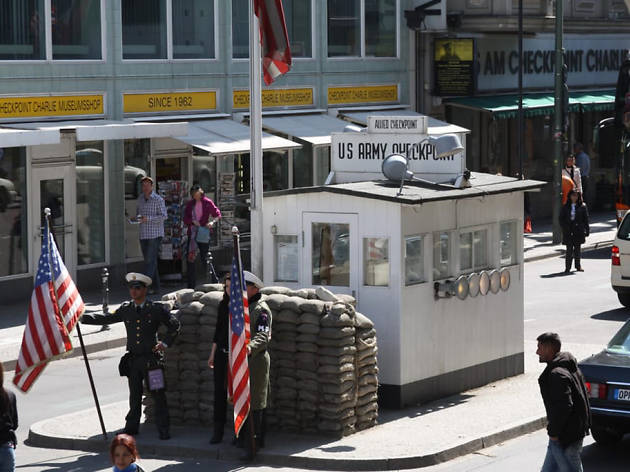 Photograph: Courtesy Yelp/Martmut P.
Once the flashpoint between East and West, today the former Checkpoint Charlie border crossing offers tacky souvenir stalls, coach-loads of trippers and actors pretending to be US and Soviet guards, but it also features this fascinating little museum which is sure to please children and adults alike. The founder of Haus am Checkpoint Charlie, Dr Rainer Hildebrandt, opened it as a non-violent protest against the Wall, with the purpose of recording the events that were taking place at the best-known crossing point. He believed it was essential to be 'as close as possible to the injustice itself, where human greatness fully unfolds'. Today the museum tells of heroic escapes, successful and unsuccessful, with great sensitivity.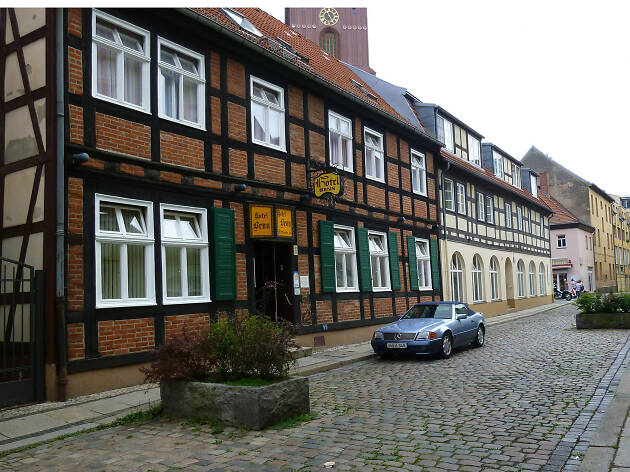 Photograph: Pixabay
There's a running joke among Berliners (though not an especially clever one) that Spandau, the westernmost of the city's twelve districts, isn't really part of the capital. Whatever the case may be, this picturesque area is absolutely worth a day trip. Spread out along the River Havel, Spandau's old town is the site of a gorgeous Christmas market each winter, and the medieval Zitadelle is one of Europe's best preserved fortresses.
Craving currywurst? Here's where to head next...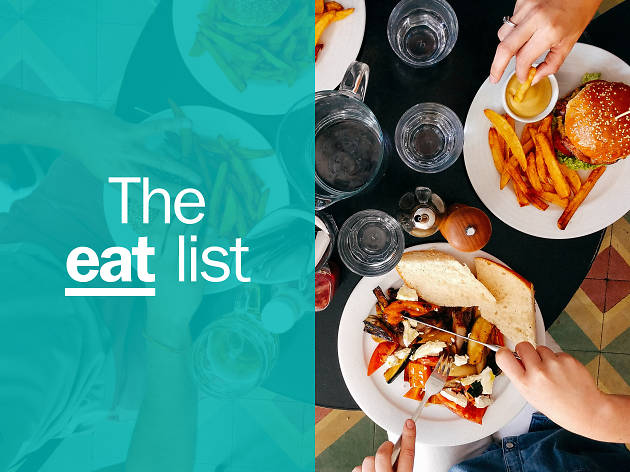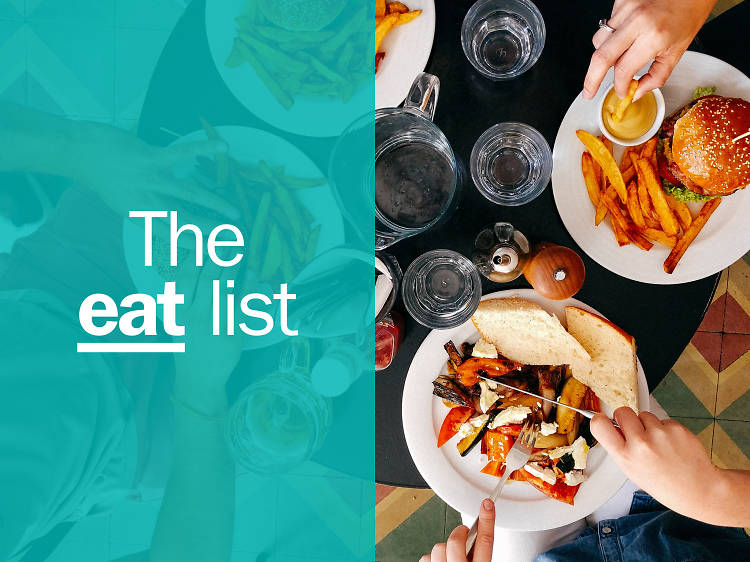 This city's 28 collective Michelin stars speak volumes: from venerated institutions like Mitte's Grill Royal to the burgeoning foodie scene in once-gritty Neukölln, there are some downright life-changing meals to be had here.