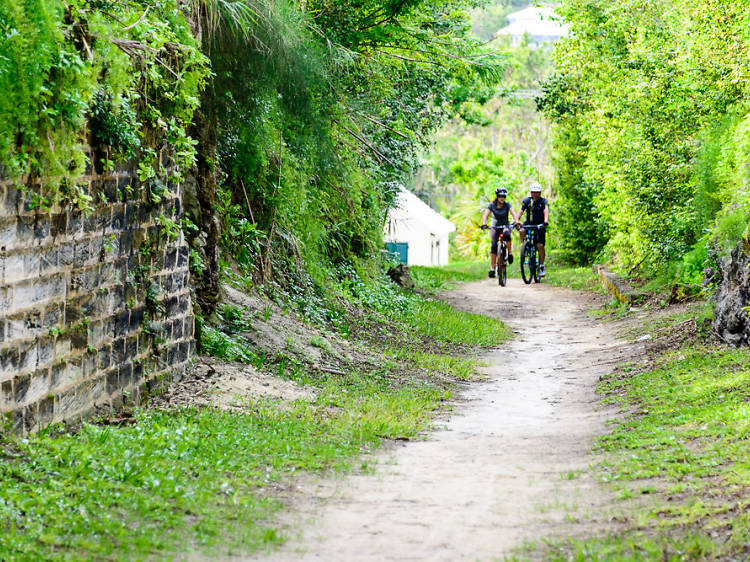 Photograph: Courtesy CC/Flickr/Craig Stanfill
What is it? Running almost the whole length of Bermuda, this hiking or cycling trail follows an abandoned rail bed – the "Old Rattle and Shake" train, which wound down in 1948.
Why go? There's no better way to soak up the country's varied natural beauty in one fell swoop. The 18-mile route passes through peaceful woodland and historic towns, traverses drawbridges and skirts breathtaking coastline. Pick up a map in the Hamilton visitors' centre or join the Walking Club of Bermuda's weekly Sunday morning ramble.