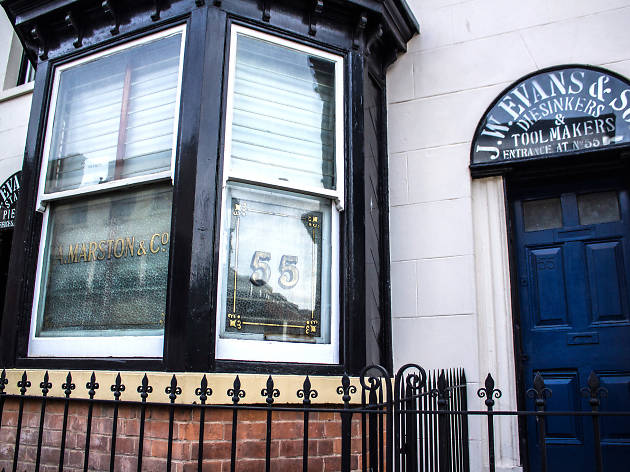 Perfectly preserved silver factory that gives a glimpse into its workings before it closed for good. Book ahead if you plan to visit
With a lot of museums that open in former factories or workshops, you get the sense that some of it has been modified by the restoration team, or at least moved to a place where the inquisitive tourist might see it better. Not so with JW Evans, a 19th-century silver factory that has been meticulously preserved by English Heritage to the point that it feels like the workers are just off on their lunch break. Nothing is labelled within the building, and everything is laid exactly where it was when the factory closed down, making it one of the most complete historic factory sites in Birmingham's Jewellery Quarter.
As such, your tour guide is essential as he takes you through the many warrens, pointing out the various tools of the trade that were used to create everything from butter knives to elaborate plaques. If you time it right, your guide might well be former owner Tony Evans, whose grandfather opened the factory in Albion Street in 1881, although the building is only open on specific dates so you need to book online to take a tour. And you should, because this is a slice of Birmingham history that hasn't been catalogued, condensed or correlated to within an inch of its archaic life.
Venue name:
JW Evans Silver Factory
Contact:
Address:
54-57
Albion Street
Birmingham
B1 3EA

Transport:
Rail/Metro: Jewellery Quarter Station
Price:
Call for prices