They say if you remember the 1960s, you weren't really there. The same could be said for the rave and club culture-dominated 1990s, though. It was a time when the open-air rave explosion of the late-1980s came indoors and promoters were forced to play by the new rules imposed by 1994's Criminal Justice Act. However, luckily for those of us in Brum at the time, there were more than enough previously disused old venues and long-lost discotheques to ensure we Brummies could keep the spirit of rave going strong, week in week out, in some truly unique venues.
Time Out's Mark O'Donnell and Jonathan Cook take a loving look back at some of Birmingham's most memorable and important raves, club nights, venues, promoters and tunes, from Atomic Jam, Sundissential and Flashback, to Miss Moneypenny's, Bakers and House of God...
1. You stomped until dawn at Atomic Jam
Attending Atomic Jam at the Q Club was as revelatory an experience as you could get in Brum during the '90s. Thousands of sweaty ravers descended on the former Methodist church, filling the enormous main room with a very different kind of evangelical atmosphere to that found here during its previous incarnation. It was still a place of worship, albeit at the altar of rave.
All of the biggest names in techno came to pummel the crowd into a wooping, delirious mess, but you could also get your kicks in the bar, where the likes of Doc Scott dropped darkside drum and bass, or simply lose yourself in the many nooks, crannies and stairwells interweaving throughout the building. Come morning time, when the sun started shining through the stained-glass windows at the back of the club, tracks like Josh Wink's acid opus 'Higher State of Consciousness' burnt themselves into the minds of the stamina crew.
2. You proved it wasn't just a 'London Thing' at Pure-X, Quest and Music First
The Q Club wasn't just about techno and Atomic Jam – some of the best jungle, and then later on drum and bass, nights in the UK took place at the massive old venue on Corporation Street throughout the '90s.
There was Pure X and Quest, where legendary Brummie MC Bassman was always the star of the show, and then later on there was Music First (which eventually became a regular weekly bash at Hockley's The Venue and, of course, a record shop in the Custard Factory). The Music First link up with London's Planet V featuring Roni Size in 1999 is a thing of legend among any self-respecting Brummie junglist...
3. You heard seminal tracks for the first time at the Steering Wheel
Down in Chinatown, the Steering Wheel was a good shout for nocturnal thrills and spills. Again, house dominated proceedings and it wouldn't have been strange to see young party-goers wearing sunglasses, tartan trousers and frilly shirts. The immortal Brummie 'speed garage' scene found a loving home here, too. If there was one thing that was worth remembering, though, it was the alien bleeps and bass of LFO's 'LFO' reverberating around the club.
4. You skipped Sunday lunch for Sundissential
Originally conceived back in 1997 as the first daytime gay rave outside of London, with the party starting at noon and running until 7pm each and every Sunday, when the hard house explosion of the late '90s took hold, Sundissential attracted clubbers from across the UK to the dance floors of Pulse on Hurst Street.
With legendary Brum drag queens Twiggy and Chrissy Darling hosting proceedings, and the likes of Pete Wardman, Tony De Vit, Lisa Lashes and Boy George smashing out the beats weekly, it wasn't for the faint hearted. Following the sad passing of De Vit, a fundraiser was held in 1998 and raised over £10,000 for the much loved hard house hero.
5. You made an effort for Wobble
Attracting a smarter crowd than over at the Q Club, Wobble at Hockley's unimaginatively named The Venue club paired big names from the house circuit in the main room with tougher techno artists like Billy Nasty and Dave Clark up in room two. If you were willing to scrub up for the night in your shirt and shoes, you were rewarded by an up-for-it crowd who really did make the sprung dance floor wobble to tracks like Sagat's 'Luvstuff'.
6. You opened your mind at Oscillate
The only regular Q Club event where everyone sat down and smoked themselves into a state Cheech and Chong would have been proud of, Oscillate mined the adventurous end of electronic music under the guidance of Higher Intelligence Agency. Producers of innovative electronica, HIA also booked kindred spirits Black Dog and Biosphere, nomadically popping up at places like the Circus Club in Moseley, where the Dog's 'Barbola Work' was a stone-cold Oscillate classic.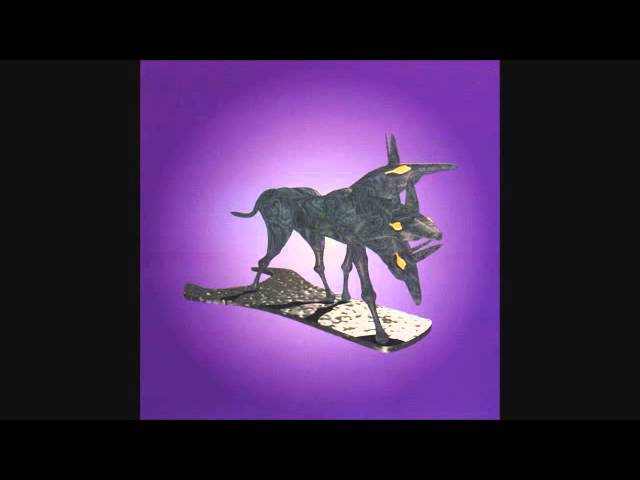 7. You 'ooh oohed' at Tin Tins
Another house-orientated member of the scene, Tin Tins on Smallbrook Queensway attracted a big gay crowd and, as a result, it had one of the friendliest vibes in town. Around the mid-'90s, clubbers everywhere decided to show their appreciation collectively, by 'ooh-ooh'-ing during DJs' sets. In hindsight, it was all a bit cringey, but hey, it seemed like a good idea at the time.
8. You were surrounded by blokes in white shirts at Baker's
Up a flight of stairs at the top end of Broad Street, Baker's booked some big names mid-week. Jon Pleased Wimmin, Jeremy Healy and Rocky and Diesel were among the darlings of the Mixmag crowd who frequented it. As a result, most of the blokes adopted the standard issue 'waiter' uniform of the day, pairing a white shirt with trousers and shoes. Despite the conservative dress code, things ALWAYS got lively on the floor when tunes like Mighty Dub Kats's 'Magic Carpet Ride' remix dropped.
9. You got messy at The Dome
Despite being able to find good music most nights of the week in Birmingham's '90s club scene, you occasionally succumbed to a work or college night out – and this usually involved a night to the cheese-fest that was The Dome in the spot now occupied by the O2 Academy. An enormous space with multiple balconies, a big light show and overly officious bouncers, the only way to endure the Dome was to get so steaming drunk you threw up outside afterwards, so that's what you did.
10. You got sticky at Snobs
An institution for the indie crowd, Snobs was anything but snobby. Instead, good times rolled as youngsters from across the city and surrounding suburbs got trashed on shots that were cheaper than your bus fare home, while Blur and Oasis battled it out for supremacy on the dance floor. Getting your feet stuck to the floor and trying to awkwardly pull at Snobs was a true right of passage for any Brummie student or teenager in the '90s.
11. You took your medicine at the Custard Factory
When Digbeth's Custard Factory opened its doors, Brum's club scene had somewhere to congregate and shoot the breeze on the picnic tables surrounding the central pool all year round before the club nights kicked in. At the heart of this was the Medicine Bar, a two-level space that overlooked the rest of the complex and was home to some of the city's best drum and bass and hip hop nights such as Substance, Pro Session and Leftfoot.
12. You braved the draconian dress code at Miss Moneypenny's
If there was one night that took the Brummie elitist house ethos to the max in the '90s it was Miss Moneypenny's at Bond's. With a tight-as-you-like entrance policy with a very selective door team and a draconian dress code, Moneypenny's may have considered itself a place for beautiful people who loved their 'handbag house', but when the lights went up at the end, things didn't always look so pretty.
13. You had an epiphany at House of God
A night that's just celebrated its 27th birthday – happy birthday HOG! – House of God was another night that paired face-melting techno with jungle and drum and bass. In the main room, DJs like Surgeon would rock the house with no-nonsense four-to-the-floor beats, while in the second room you may well have had an epiphany of sorts to tracks like LTJ Bukem's 'Atlantis' and cemented your life-long love affair with dance music.
14. You were strictly vinyl
Birmingham's vinyl heads had plenty of outlets to get their fix in the '90s. Upstairs at Tempest was one of the best spots for everything from Mo' Wax and Ninja Tunes, to Metalheadz and Reinforced records. Don Christies round the back of the Rag Market was THE spot for all things reggae, with the short-lived Basement Beats manned by a then unknown DJ Hazard serving up drum and bass in the basement.
Plastic Factory also served up a stellar selection of beats and pieces, while Swordfish on Temple Street and Music First (manned by the Kool FM Midlands crew of Spice, JB, Hazard and Escape) in The Custard Factory delivered the goods, including arguably the best drum and bass track of all time, DJ Krust's 'Soul in Motion'.
15. You raved like it was 1988 at Flashback
Flashback is responsible for a whole generation of Brummies born ten years too late to experience the 'second summer of love' having a love for early rave music that, anywhere else in the country, is reserved for those guys still rocking pony-tails and Technics jackets while they drop their kids off at school. Growing from a night at Birmingham Uni into the biggest old-skool focused party in the UK, Mistress Mo and the team regularly reduced huge crowds at the Q Club to tears of total joy by booking legendary acts like SL2, Baby D, Seduction, Sy, Ratpack and Grooverider to play strictly retro sets until 6am.
See if we've missed any Birmingham slang terms with our handy Brum/Black Country dictionary.
Need some post-lockdown travel inspiration? Check out these six road trips from Birmingham.