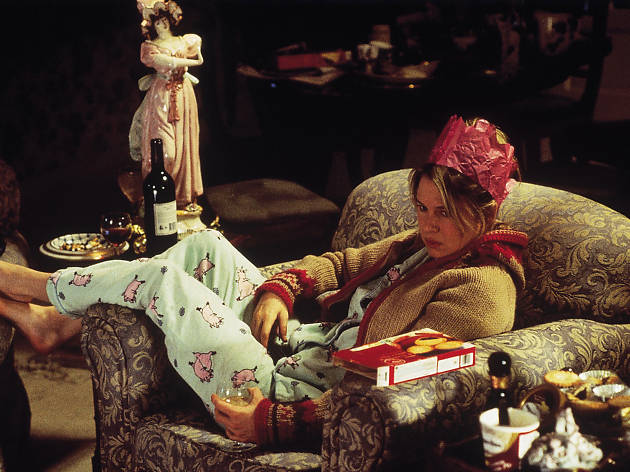 1/20
20. Bridget Jones's Diary (2001) Bridget (Renée Zellweger) thinks she might have met the man of her life (Colin Firth), but spots him wearing a hideous Christmas sweater. This seasonal wardrobe error plays a pivotal part in a sharp romantic comedy, one that also features fellow festive favorite Hugh Grant. Read more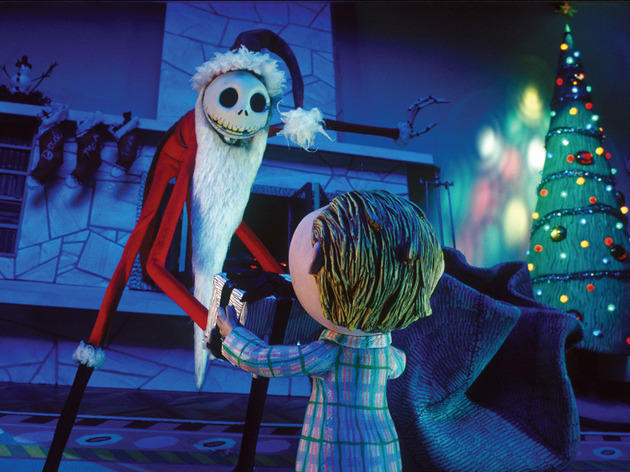 2/20
19. The Nightmare Before Christmas (1992) Leave it to Tim Burton to give Christmas a dark edge—although this stop-motion animated classic still has plenty of heart. Jack Skellington is the antihero who decides he's had enough of Halloween and wants to stand in for Santa. Terrific fun. Read more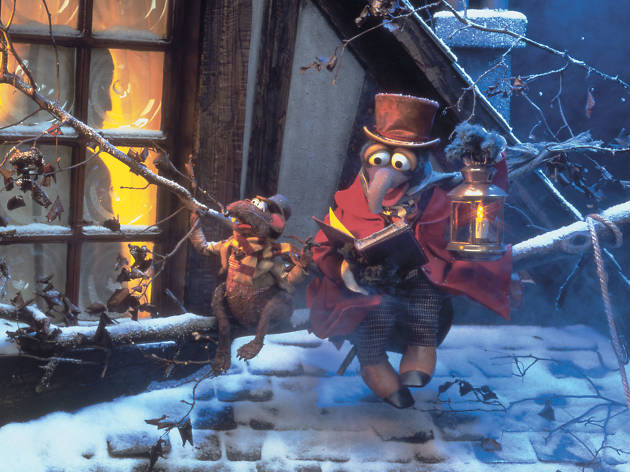 3/20
18. The Muppet Christmas Carol (1992) Michael Caine as Scrooge, Gonzo the Great as Charles Dickens, Kermit the Frog as Bob Cratchit—just three of many reasons to love this witty, warm-hearted take on the immortal story. Despite the presence of Muppets, it is (believe it or not) one of the more faithful versions of the book. Read more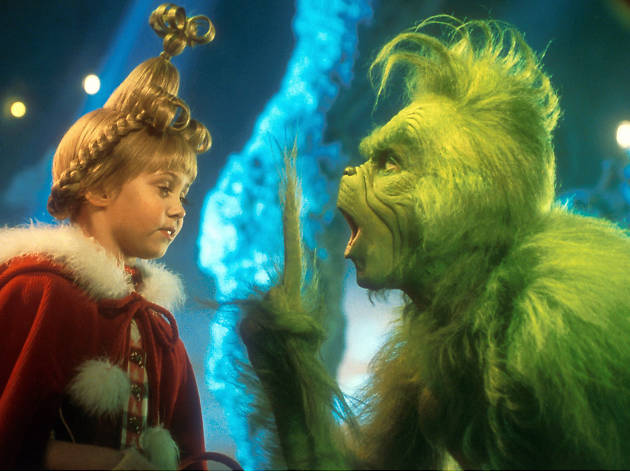 4/20
17. How the Grinch Stole Christmas (2000) Jim Carrey puts in an exuberant turn as the grumpy green Grinch of the Dr. Seuss books. A hermit who lives on a trash heap near Whoville, the Grinch takes a dim view of the consumerist little town—except for child Cindy-Lou, who might be the one to melt his heart. A great family movie. Read more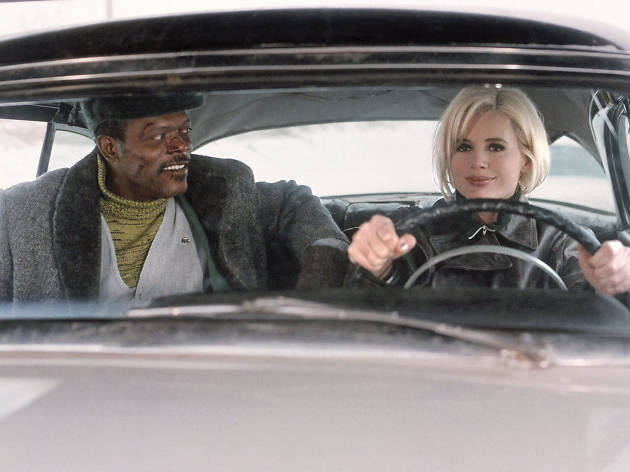 5/20
16. The Long Kiss Goodnight (1996) Another terrific alternative to your traditional Christmas fare, this action-thriller sees soccer mom Geena Davis suddenly recalling her past as a trained assassin and racing into danger with private investigator Samuel L. Jackson—all against a snowy festive backdrop. Read more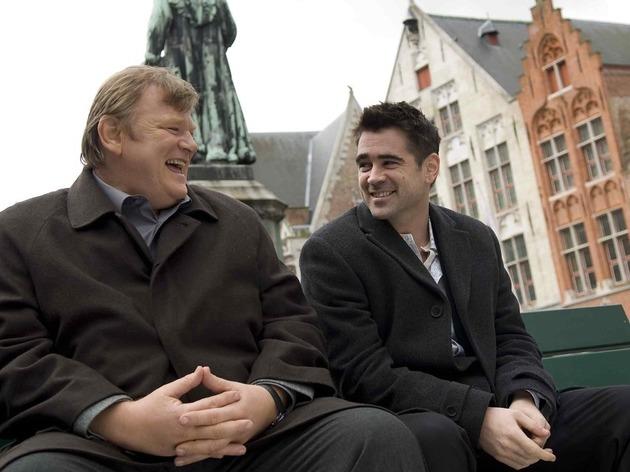 6/20
15. In Bruges (2008) Quaint Bruges isn't exactly where hitman Ray (Colin Farrell) was planning to spend the holiday season, but the Belgian town is where he must stay, in the company of his older, wiser counterpart (Brendan Gleeson). The picturesque, festive backdrop contrasts neatly with Ray's bored cynicism. Read more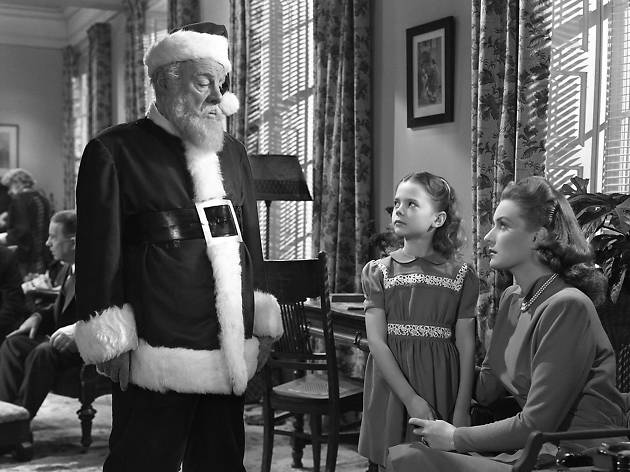 7/20
14. Miracle on 34th Street (1947) The ultimate in cuddly Christmas afternoon movies, this one stars Edmund Gwenn as Kris Kringle, who must prove he is, in fact, Santa Claus—not least to a young girl (Natalie Wood) who has lost the true meaning of Christmas. Read more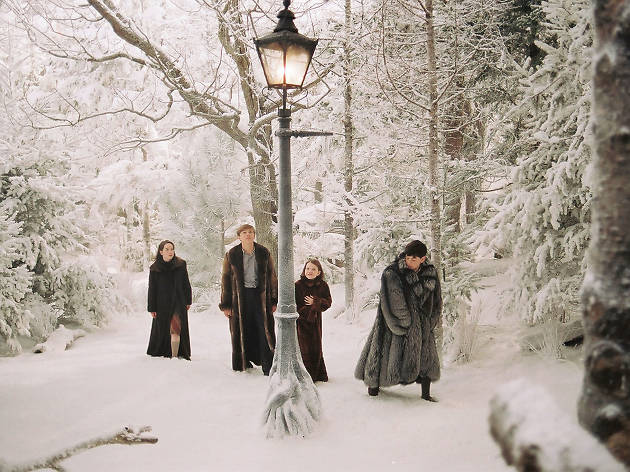 8/20
13. The Chronicles of Narnia: The Lion, the Witch and the Wardrob (2005) A cozy, child-friendly Christmas treat, this faithful adaptation of C.S. Lewis's novel sees its young kids entering an eternally snowy Narnia through the wardrobe, and encountering Father Christmas—while the villainous White Queen (Tilda Swinton) lurks with evil intent. Read more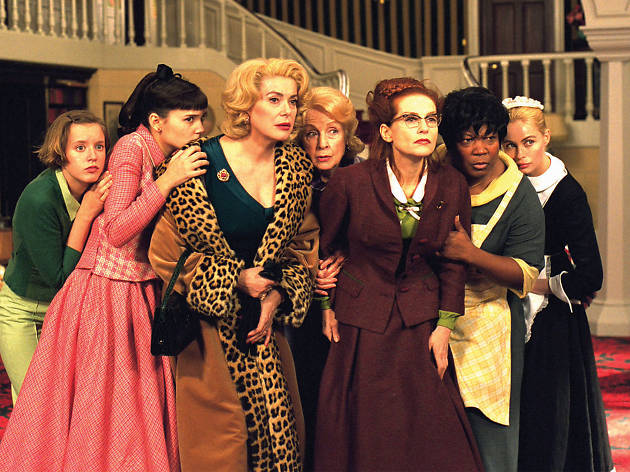 9/20
12. 8 Women (2001) Eight women gather to celebrate Christmas in a snowy cottage, but all fall under suspicion when a man is found murdered. French filmmaker François Ozon's dark comedy-musical is a delight, with an impressive roll call of actresses including Catherine Deneuve, Isabelle Huppert, Emmanuelle Béart and Fanny Ardant. Read more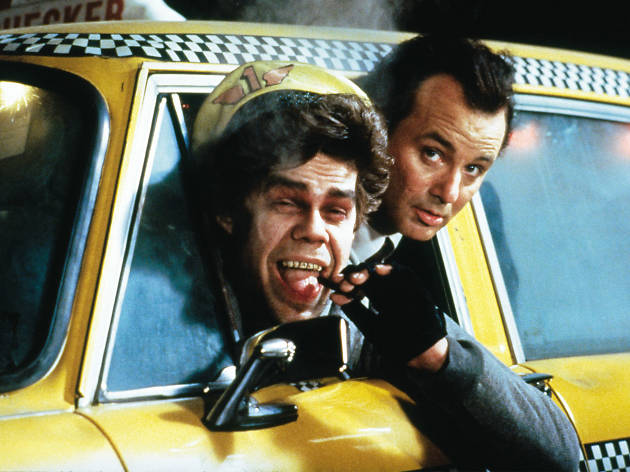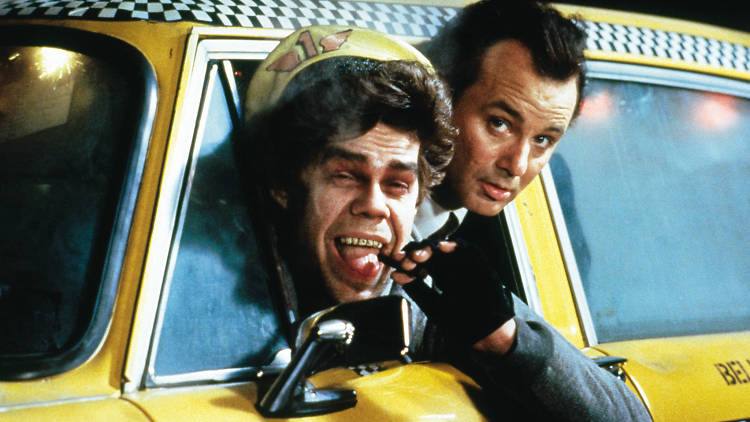 10/20
11. Scrooged (1988) It's unlikely that Bill Murray could ever have gotten through his career without playing a version of Scrooge. His deadpan delivery was made for this updated spin on Dickens' festive moral tale, in which Murray's TV exec oversees a broadcast of A Christmas Carol. Read more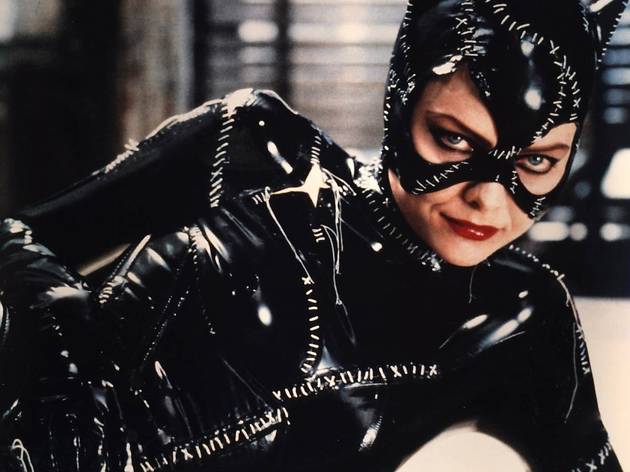 11/20
10. Batman Returns (1992) Tim Burton's second foray into the Batman franchise is a crisp, darkly comic classic with a striking turn from Michelle Pfeiffer as a slinky Catwoman. Christopher Walken and Danny DeVito are chief villains for Michael Keaton's caped crusader, while Gotham just wants to have a normal Christmas. Fat chance. Read more
12/20
9. A Charlie Brown Christmas (1965) "Isn't there anyone who knows what Christmas is all about?" wails Charlie Brown in this anticonsumerist cartoon that sees the anxious kid nursing an ailing Christmas tree and learning the value of cooperation. Unlike many festive favorites, this one actually features the Biblical passage about the birth of Christ. It's short but very sweet.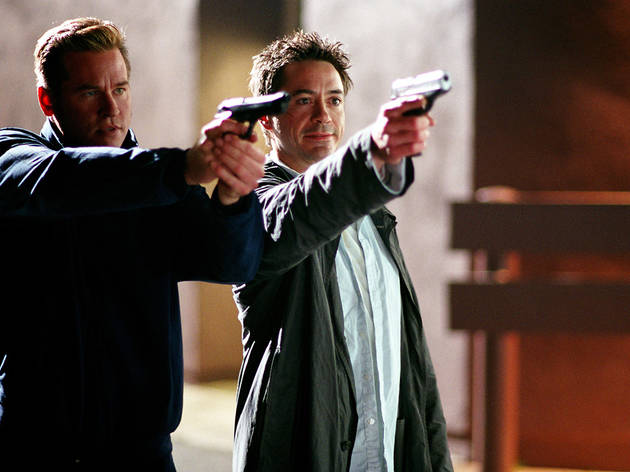 13/20
8. Kiss Kiss Bang Bang (2005) Small-time crook Robert Downey Jr. hits Hollywood in this satirical crime comedy featuring a memorable turn from Val Kilmer as a private investigator. There are as many complications as belly laughs, while Michelle Monaghan has a breakout scene in a sexy Santa costume.  Read more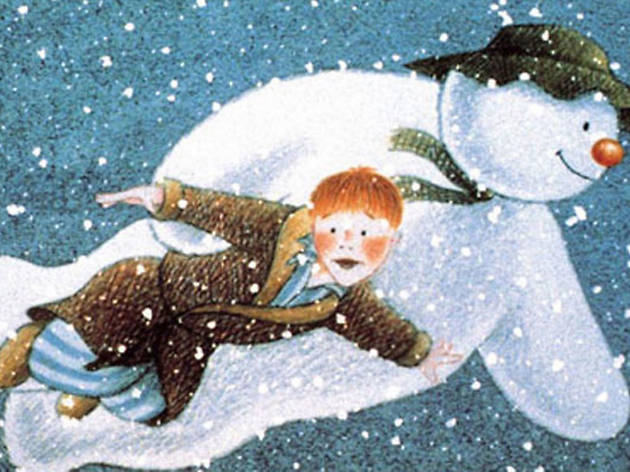 14/20
7. The Snowman (1982) Raymond Briggs's book came to life once a year throughout many British childhoods, as this animated film was shown on TV with religious precision. Nominated for an Oscar, the short tells of a boy whose snowman magically becomes real—but not forever. Add the haunting song "Walking in the Air" and you have a true Christmas classic.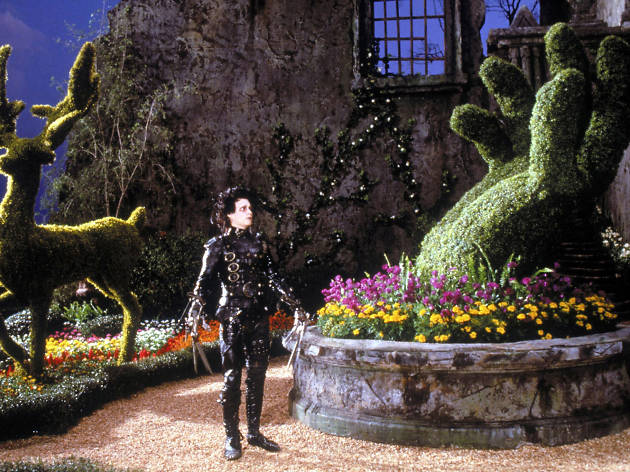 15/20
6. Edward Scissorhands (1990) Christmas is a time of both joy and fear for Edward (Johnny Depp) after he and his new family are ostracized from the community. It's a typically bittersweet story from Tim Burton, yet Danny Elfman's swirling score lends it a magically festive feel: Just picture Winona Ryder dancing around that ice sculpture. Read more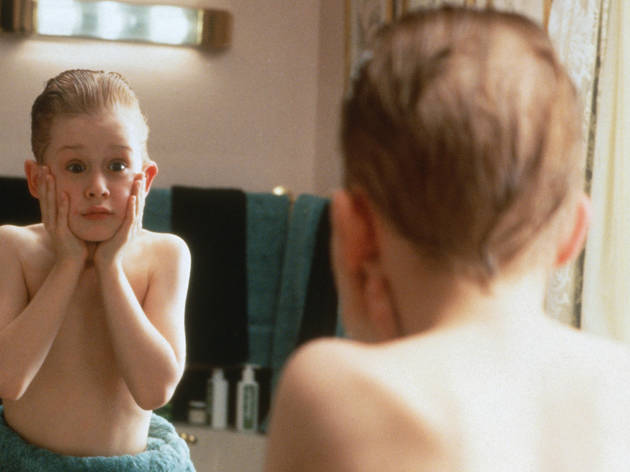 16/20
5. Home Alone (1990) Home Alone is such a perfect kids' fantasy, it's a wonder nobody thought to do it earlier. Parents go on vacation, forget one of the kids. He can eat ice cream and watch movies as much as he likes, before getting the chance to invent some booby traps to catch burglars. Four sequels followed. Read more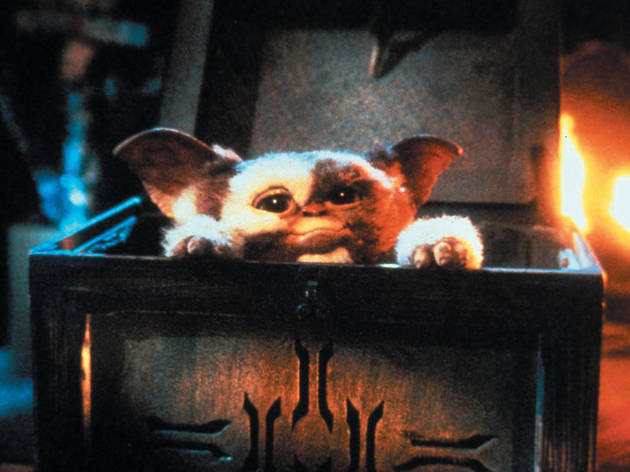 17/20
4. Gremlins (1984) Feel like watching something festive but naughty? Cute but deadly? This '80s Christmas classic can oblige. Gizmo the Mogwai looks like the kind of harmless pet you'd give your kid for Christmas—but you don't want to add water. Tremendous fun. Read more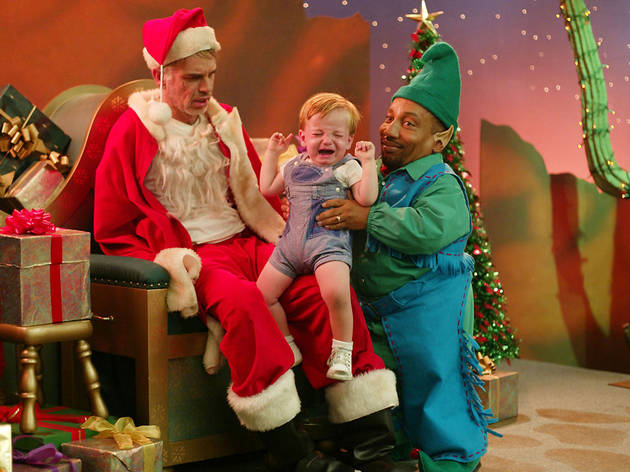 18/20
3. Bad Santa (2003) "Why don't you wish in one hand and shit in the other? See which one fills up first." Billy Bob Thornton's drunk, grouchy, and thoroughly profane department-store Santa is the perfect antidote to saccharine Christmas movies. Amazingly, though, this film sneaks in some authentic heart behind the gags and sex. Read more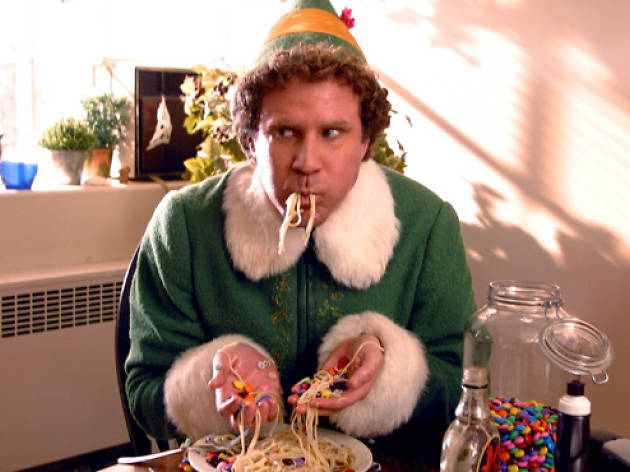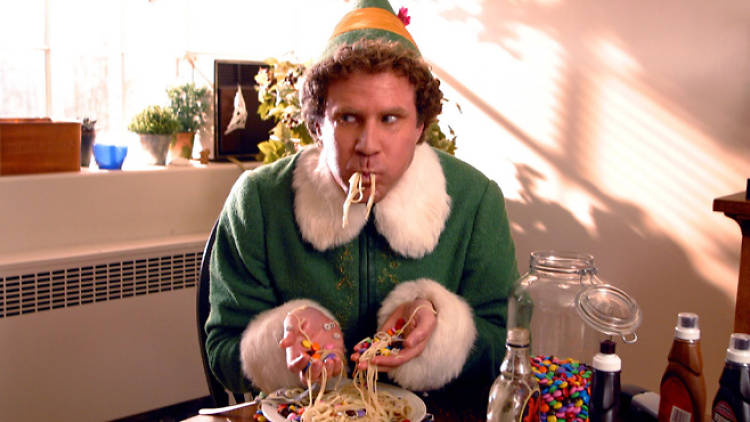 19/20
2. Elf (2003) A gift to Christmas TV programmers, this comedy makes full use of Will Ferrell's man-child charm by casting him as a naive human raised by elves and thrown into a cynical modern-day NYC. Highlights include a duet of "Baby, It's Cold Outside" with an unwitting Zooey Deschanel as she sings in the shower. Read more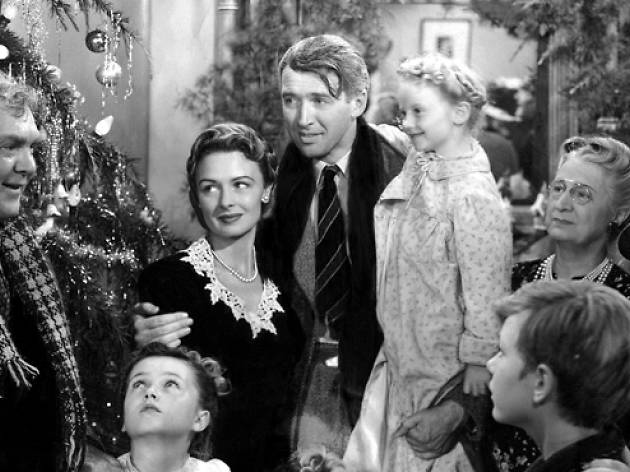 20/20
1. It's A Wonderful Life (1946) A moving tribute to the power of the individual, Frank Capra's snowy classic is a true delight, as entertaining as it is message-driven. James Stewart puts in the performance of a lifetime as a potential suicide who's given a chance to look at his accomplishments with fresh eyes. Merry Christmas, George! Read more
The 20 best Christmas movies
We count down our all-time favorite Christmas films, from silly Santas to shoot-outs in the snow
It's the most wonderful time of the year—but is it the most wonderful time at the movies? Christmas films have something of a shaky reputation, conjuring up images of apple-cheeked brats, poorly animated reindeer and Bing Crosby in a questionable cardigan. But the best Christmas movies have so much more to offer: In our list you'll find sexy Santas, trained assassins and home-invading thieves—plus, of course, all the heartwarming sentiment, feel-good frolics and classic Christmas movies for kids we demand for our festive viewing. So roast a chestnut, nog an egg and settle in to Time Out's top Christmas movies—our cinematic sack is packed with goodies.