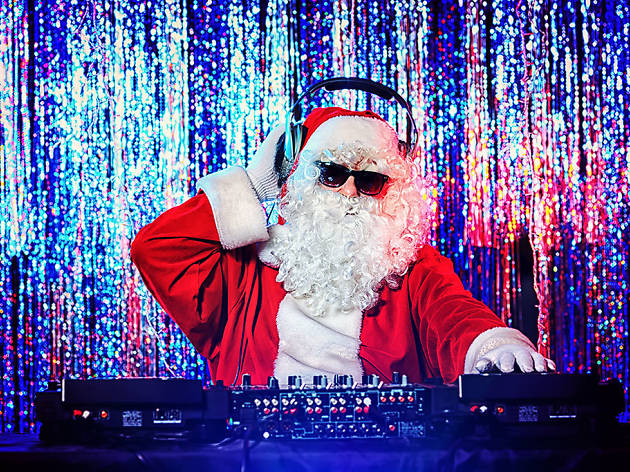 The 50 Christmas songs you really will love (we promise)
Christmas songs don't have to suck! From traditional favorites to obscure nuggets, we've got the proof right here (and it's wearing festive antlers).
If the idea of holiday music makes you think of the godawful song from Love Actually ("Christmas-is-all-around-us" anybody?), then let us soothe your pain with our list of yuletide hits—made up specifically of Christmas songs you really do love. Follow it up with a marathon viewing of the best Christmas movies.
RECOMMENDED: Christmas in Boston guide
50–41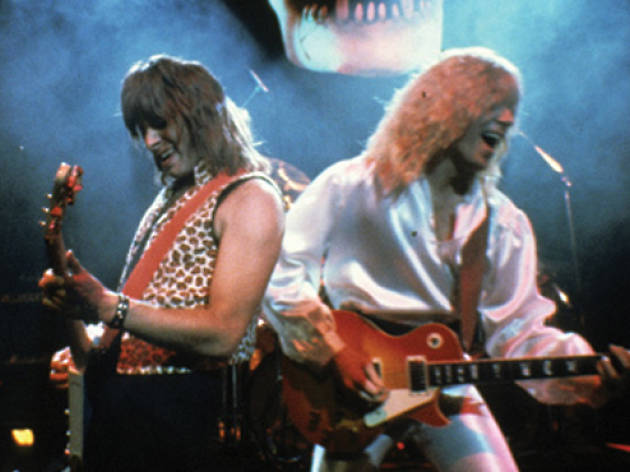 50. "Christmas with the Devil" by Spinal Tap
Okay, everyone knows that nothing Michael McKean, Christopher Guest and Harry Shearer did as England's loudest, most punctual heavy-metal band held a candle to This Is Spinal Tap. But "Christmas with the Devil," unveiled during a Saturday Night Live appearance in December 1984, comes close. The sound is suitably ponderous and blackened; the lyrics, at once dunderheaded and inspired: "There's someone up the chimney hole / And Satan is his name / The rats ate all the presents / And the reindeer ran away."—Steve Smith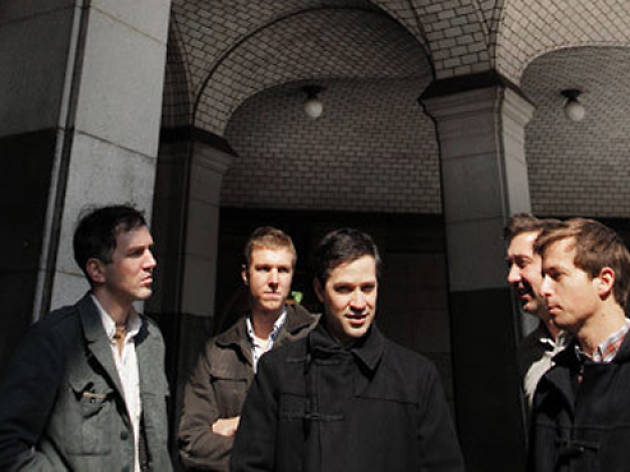 49. "The Christmas Party" by The Walkmen
Singer Hamilton Leithauser doesn't want a particularly boozy Christmas Eve bash to end in this catchy, NYC-set single from 2004. Of course, it wouldn't be a Walkmen song if all of that partying wasn't followed by visions of regret, loneliness and that twentysomething malaise the indie-rock outfit so excellently explored on their LP earlier that year, Bows + Arrows.—Tim Lowery
Download on iTunes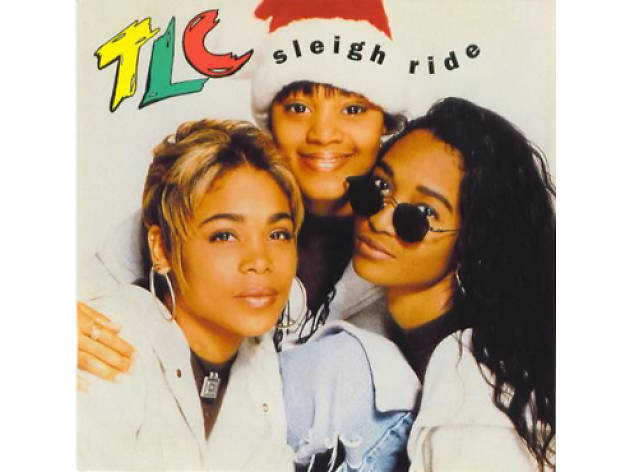 The Atlanta R&B trio's take on Leroy Anderson's "Sleigh Ride" is certainly different from the original, but upbeat as hell. The classic '90s hip-hop beat and TLC's funky vocals make for a Christmas track guaranteed to get you up and doing the Running Man in a matter of seconds.—Rachel J. Sonis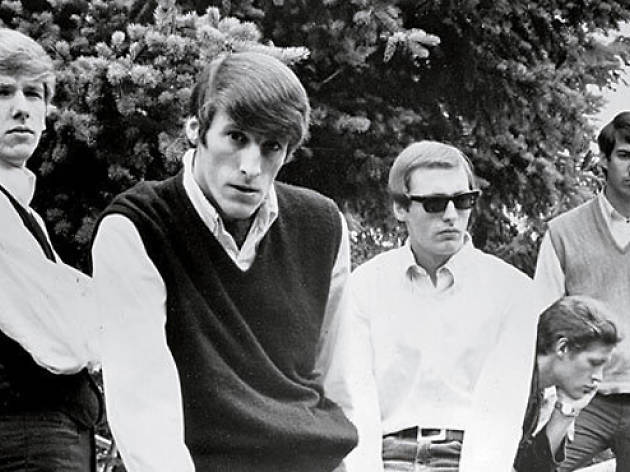 47. "Don't Believe in Christmas" by The Sonics
This snotty takedown of the big day boasts all the ingredients we love about the garage rockers: wonderfully sloppy delivery, a booming sax and frontman Gerry Roslie's bad-attitude lyrics. The tune also divulges the real reason for Rudolph's red nose: too much moonshine. Sorry, kids.—Tim Lowery


Buy on Amazon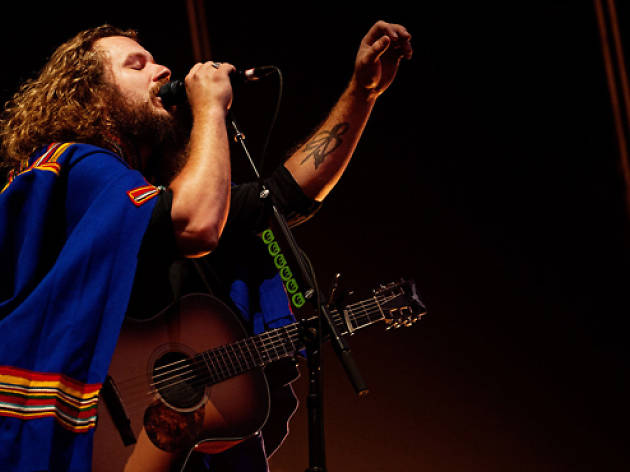 46. "Xmas Time Is Here Again" by My Morning Jacket
The jammy rock heroes were still in lo-fi, folk-tinged mode when they released this lovely six-minutes-plus cut in 2000. The track is layered with pleasing acoustic guitar strums, pretty harmonies and a delicate vocal performance by lead singer Jim James—a nice soundtrack pick for an evening around the fireplace.—Tim Lowery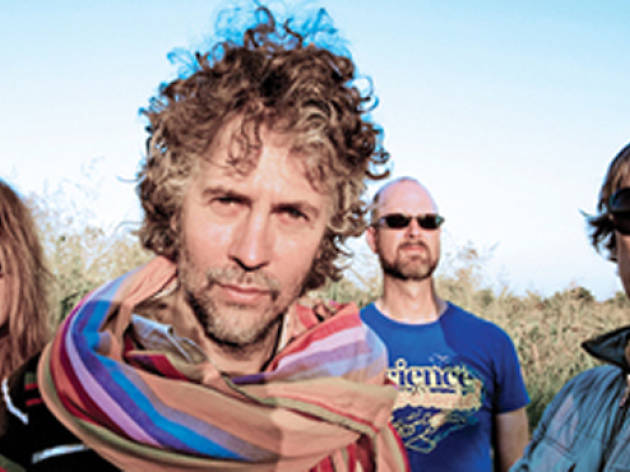 45. "Christmas at the Zoo" by The Flaming Lips
This number from Oklahoma rockers the Flaming Lips is a heartfelt trip of a yuletide anthem, musing on spending the holidays at the zoo and freeing the animals locked inside. A modern staple of animal activism, perhaps? Whatever the case may be, you almost can't help but feel the spirit of overwhelming, animal-loving kindness waft over you as enigmatic Lips frontman Wayne Coyne trills languidly in the background.—Rachel J. Sonis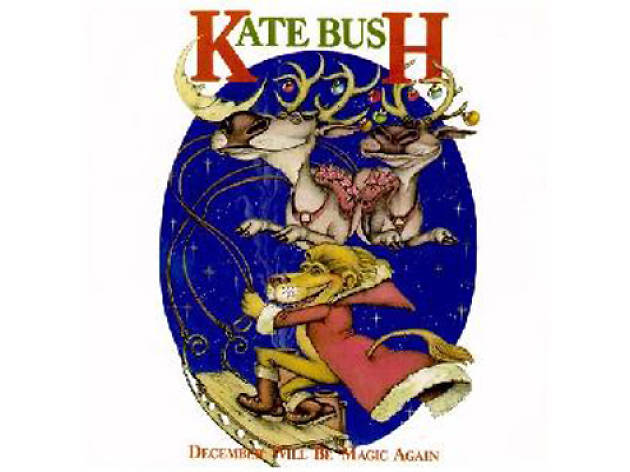 44. "December Will Be Magic Again" by Kate Bush
Recorded in 1979 and issued a full year later, this single captures a fresh-voiced Kate Bush in all her deliriously daffy art-pop glory. The coos, trembles, piano flourishes and off-filter beats you know and love from "Wuthering Heights," "Army Dreamers" and "Sat in Your Lap" are all here, turned loose on a nonliturgical, Santa-free song that still evokes the chilly season with oversize joy.—Steve Smith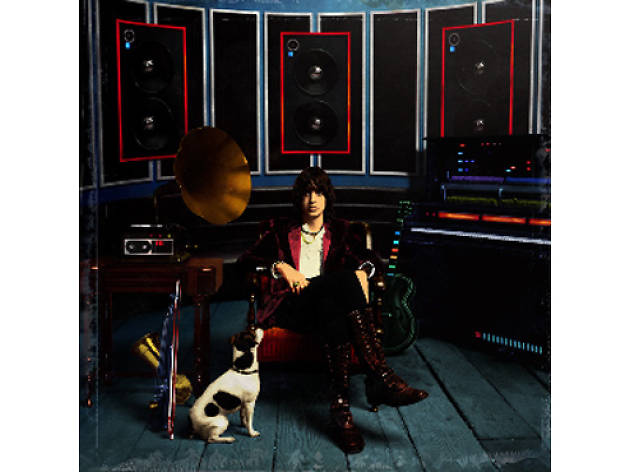 43. "I Wish It Was Christmas Today" by Julian Casablancas
Saturday Night Live fans will be well aware of the show's hilarious annual Christmas track, "I Wish It Was Christmas Today," performed by Jimmy Fallon, Horatio Sanz, Chris Kattan and Tracy Morgan—but did you know the Strokes frontman Julian Casablancas recorded a version of the song during his solo phase in 2009? With an airy melody and Casablancas's lovely signature drone, this number is a sincere plea for the festivities to hurry up and get here already. We can't argue with that.—Rachel J. Sonis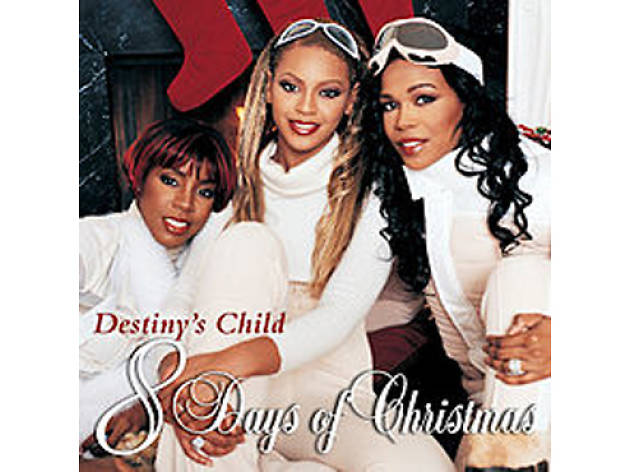 42. "8 Days of Christmas" by Destiny's Child
Every good playlist needs a pinch of girl power, and R&B titans Destiny's Child strut to center stage with their "8 Days of Christmas." Spinning off from the English Christmas carol "12 Days of Christmas," this sassy track showcases Beyoncé, Kelly Rowland and Michelle Williams's beautifully stacked vocals and features a video of them in matching sexy Santa costumes (of course) taking a trip to the toy store with their boos. It also throws a bone to those who celebrate Hanukkah by referencing the number eight in the song's title. Props.—Rachel J. Sonis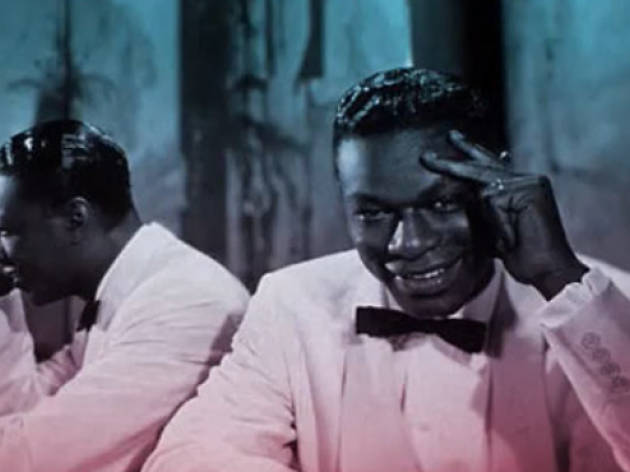 41. "The Christmas Song" by Nat King Cole
Mel Tormé was just 19 years old when he cowrote this hugely popular standard, which regularly takes the top slot among the most-played tunes of the season. Gentle and unabashedly general—right down to its name—the song is a Christmas list that checks off familiar holiday paraphernalia (chestnuts, mistletoe, Santa Claus) before arriving at a beautifully simple final sentiment: "Although it's been said many times, many ways / Merry Christmas to you." Nat King Cole was the first to record it, in 1946, and his smooth, comforting voice remains its perfect vessel.—Adam Feldman
30–21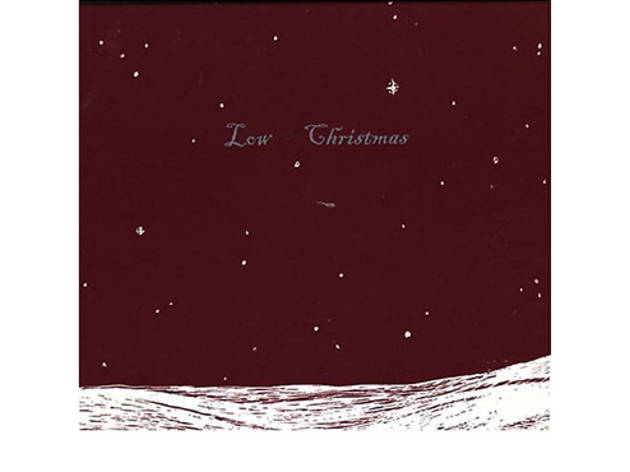 30. "Just Like Christmas" by Low
Behold the indie Christmas song that spawned a thousand indie Christmas songs. Before Low's Christmas album, the holidays were, like, not cool; this 1999 gem changed that by dint of being so bewitchingly beautiful. The slow, somber track suggests Karen Carpenter backed by Phil Spector's wall of sound. Just take a listen: Very likely your heart will melt like a snowman next to a hairdryer.—Sophie Harris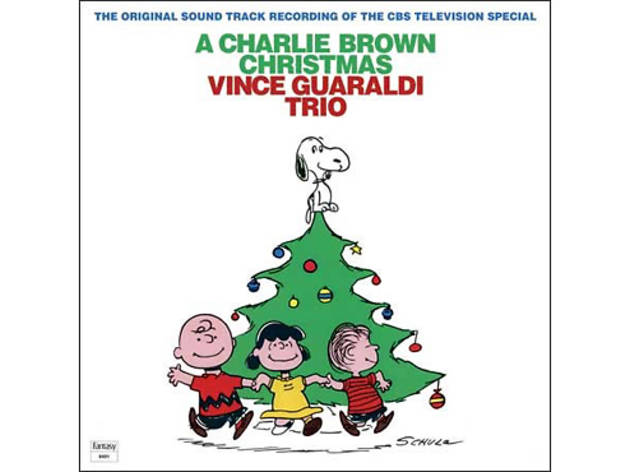 29. "Christmas Time Is Here" by Vince Guaraldi Trio
A silky, subtle counterpart to the more upbeat "Linus and Lucy," Vince Guaraldi's A Charlie Brown Christmas gem might be the season's most tasteful mood-setter—even with the voices of the Peanuts themselves crooning angelically along as they skate across a frozen cartoon pond. There's no specific religious imagery here, but the bittersweet melody and ballad-style treatment serve as a reminder that there's more to the holidays than face-stuffing and present-hoarding.—Hank Shteamer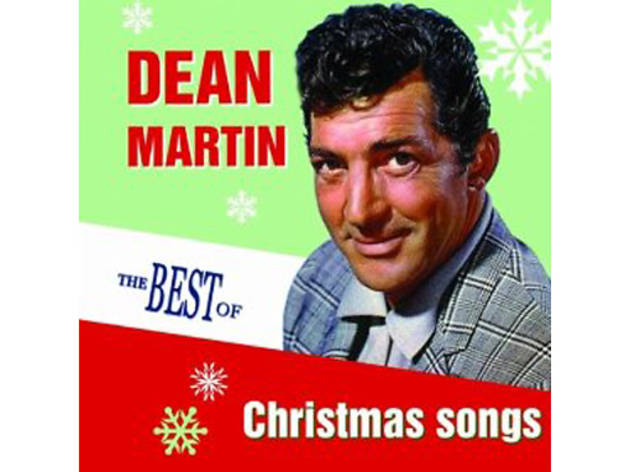 28. "Let It Snow" by Dean Martin
Inclement weather serves as an excuse for fireside snuggling and prolonged goodnight kissing in this romantic charmer, written by Jule Styne and Sammy Cahn in 1945 but perhaps best captured in Dean Martin's 1959 recording. Swinging lightly through the lyrics in an insouciant bedroom purr, lubricated with liquid Ls, Martin adds a hint of nice naughtiness to the equation. (Note how his "hold me tight" gets upped to "grab me tight.") It may be cold outside, baby, but Dino's voice will warm you right up.—Adam Feldman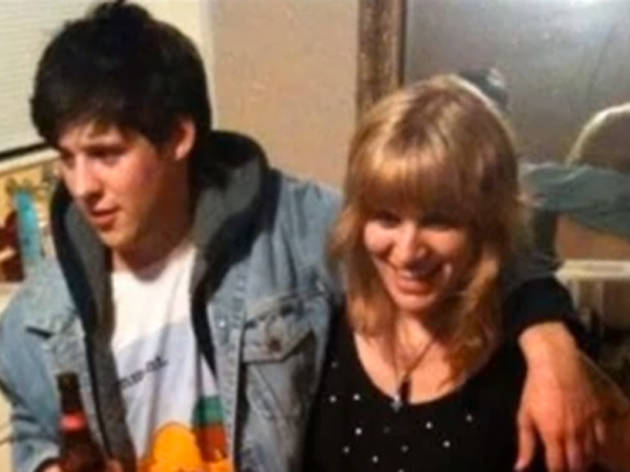 27. "Got Something for You" by Best Coast + Wavves
New California indie-pop It couple Bethany Cosentino of Best Coast and Wavves frontman Nathan Williams team up for a holiday tune that truly makes the hipster senses tingle with delight. Cosentino's sultry voice and Williams's soft backing vocals make "Got Something for You" just too darn cute to skip. Oh, and the chiming sleigh bells in the background—whether emblems of hiptastic irony or otherwise—don't hurt the cause either.—Rachel J. Sonis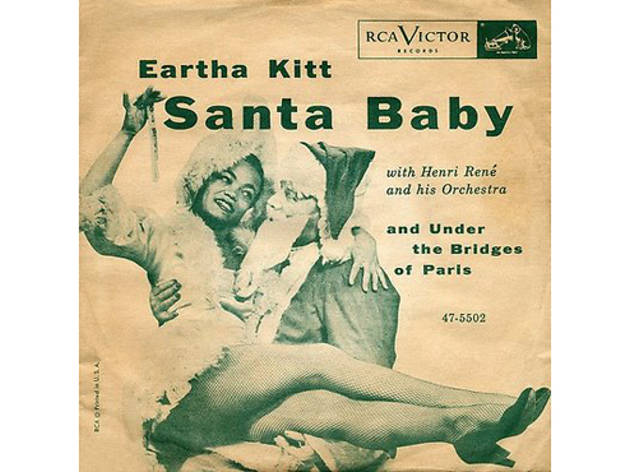 26. "Santa Baby" by Eartha Kitt
Before Victoria's Secret and the slutty Kris Kringles of SantaCon, there was a time when Christmas could be genuinely sexy, as evidenced by this saucy 1953 number from cabaret tigress Eartha Kitt (described by Orson Welles as "the most exciting woman in the world" ). "Just slip a sable under the tree / for me," coos gold-digging Eartha. "Been an awful good girl," she adds, with delicious emphasis on the awful.—Sophie Harris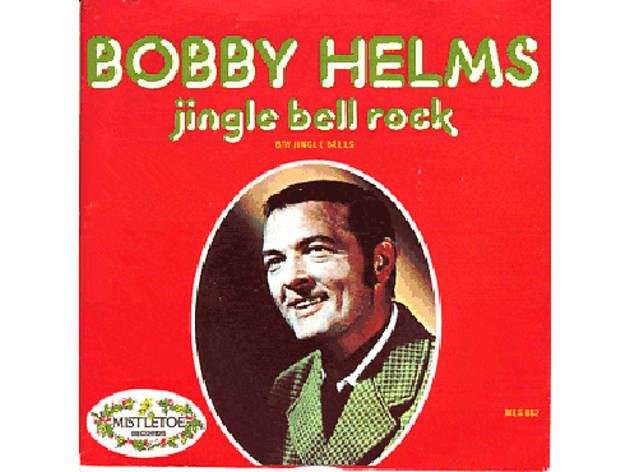 25. "Jingle Bell Rock" by Bobby Helms
For a song that goads you to "jingle around the clock," its sleepy lap-steel arrangement makes it possibly the worst choice for that endeavor. Accept no imitations (like this Hall & Oates abomination); the original is the perfect soundtrack for a postprandial nap next to the tree.—Andrew Frisicano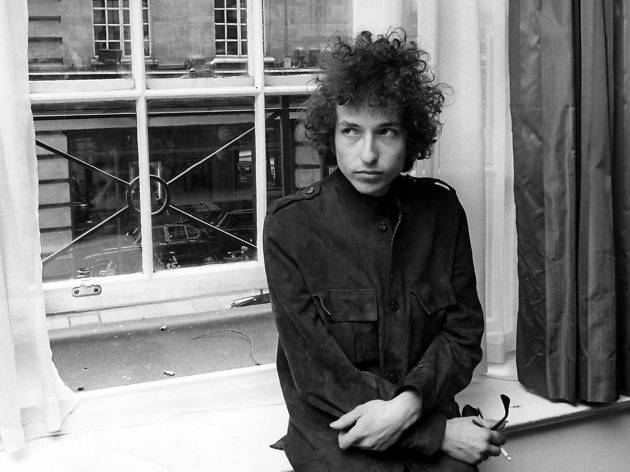 Photograph: Rex USA
24. "It Must Be Santa" by Bob Dylan
Leave it to a Jew who famously embraced Jesus in the '70s—re: Dylan's current affiliation, it's anyone's guess—to produce the most klezmerish Christmas ode of all time, an accordion-fueled stomp that finds the bard of Hibbing, MN, cataloging the features of Old Saint Nick, 20 Questions–style. It might seem a little weird that the man responsible for immortalizing Santa's "big, red cherry nose" in song is the same one who recently issued a 14-minute historical epic about the sinking of the Titanic. Then again, maybe it makes perfect sense.…—Hank Shteamer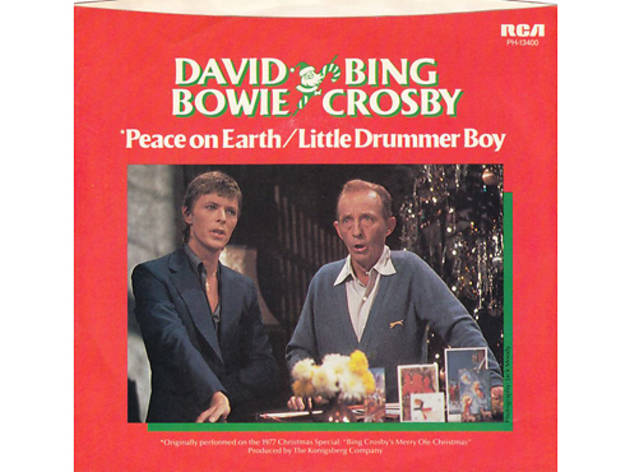 23. "The Little Drummer Boy/Peace on Earth" by Bing Crosby and David Bowie
The transgenerational meeting has generated numerous parodies over the years, and sure, there's something weirdly off about crooner Crosby discussing Christmas traditions with Low-era Bowie (Bing's spiritless take on modern music: "It's marvelous, some of it really fine"). But there's also a timelessness about the resulting collab, in which the pair interweave separate melodies while standing shoulder to shoulder.—Andrew Frisicano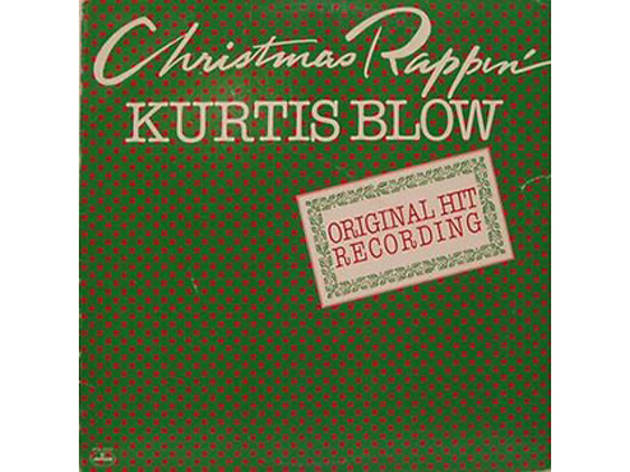 22. "Christmas Rappin'" by Kurtis Blow
Selling over 400,000 copies, Kurtis Blow's holiday single, "Christmas Rappin'," was the first song the old-school Harlem rapper released when he got signed by powerhouse Mercury Records in 1979. Blow made history that year by becoming the first rapper ever to be picked up by a major label. But who could blame them? Even if it is a tad corny, "Christmas Rappin' " is undeniably catchy at its core. With a fun rhyme and a funky beat, this tune is bound to get stuck in your head, and for most people, it surely does.—Rachel J. Sonis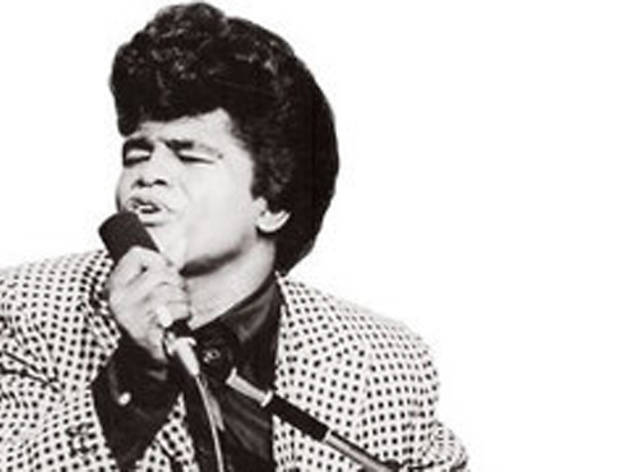 21. "Santa Claus Go Straight to the Ghetto" by James Brown
Ever a man of the people, Brown begs the big dude in the red suit to shell out gifts to "mothers and soul brothers." Not that the song sounds preachy or anything—more funky (duh) and perfectly suited to a fun holiday soiree. Fans of this soulful yuletide hit would do well to check out the rest of Brown's excellent Christmas oeuvre.—Tim Lowery
Download on Amazon
Listen to Time Out's 50 Christmas songs you really will love playlist on Spotify