The 10 best restaurants in Boulder
From speciality dishes to comfort food, here's our guide to the best restaurants in Boulder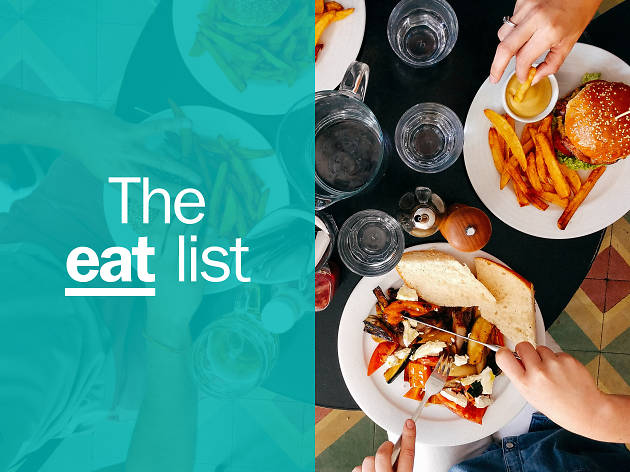 If Boulder is best known for its out-the-back-door access to all things bike, hike, and mountain, a close second is its burgeoning upscale culinary scene. Chefs with the best pedigrees in the business gravitate toward the buzzing town flanked by the Rockies to the west and farms, pastures, and green space in, well, every other direction. It's a veritable haven for locavores in search of inventive farm-to-table meals, whether served as a five-course artisan tasting menu or a juicy grass-fed burger and a microbrew. No longer a city where the food and drink come second to your list of adventurous things to do, Boulder's dining scene is the adventure these days. Dig in at 10 of the best.
Best restaurants in Boulder
1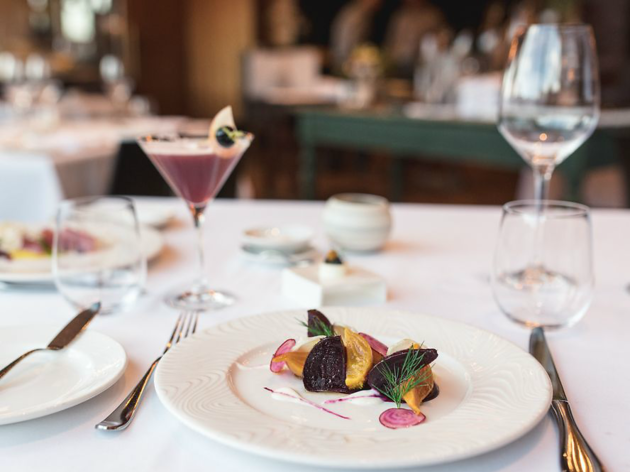 Photograph: Courtesy CC/Yelp/Frasca
What is it? Dishes inspired by northern Italy's Friuli region graces the white tablecloths at this rustically elegant space where the only thing more impeccable than the wine list is the service.
Why go: To indulge. This is not everyday food, and the owners—the head chef and master sommelier, who met working at the French Laundry—have resumes peppered with the most prestigious awards in the industry (think: James Beard Foundation). Treat your table (bill be damned) with the Friulano Tradizionale tasting menu.
Price: Blowout
2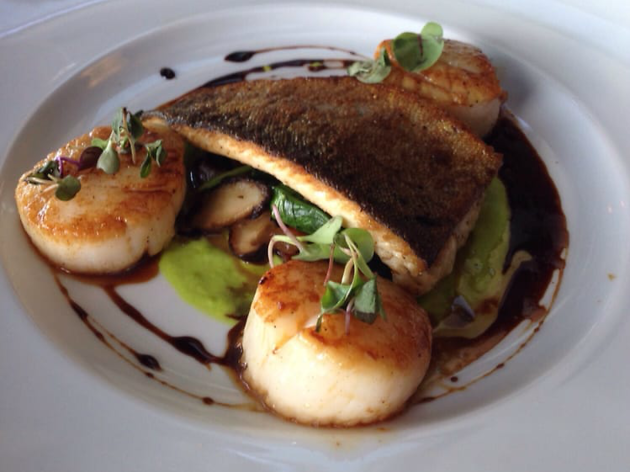 Photograph: Courtesy CC/Yelp/Lendy L.
What is it? Perched on Flagstaff Mountain high above Boulder, this historic family-owned culinary landmark began its tenure as a summer cabin in 1929; today, it's a beacon of fine-dining and local hospitality.
Why go? Dining here will make you feel special. Attentive service and a cozy vibe on the inside complement the spectacular city views from the terraces outside. From Maine lobster to Japanese Wagyu, the entrées are decadent and elegant. Don't forget to pre-order the s'mores for dessert.
Price: Blowout
3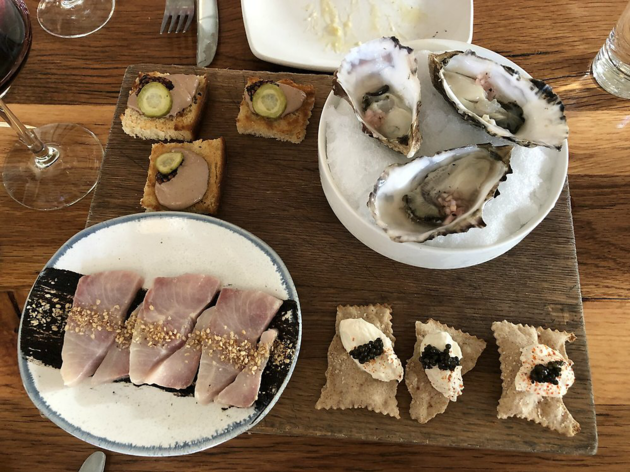 Photograph: Courtesy CC/Yelp/Alicia S.
What is it? Tucked away in the courtyard of an east Boulder apartment complex, this hidden gem takes 'wood-fired' to another level with interesting pizzas and wholesome mains like whole fish and half chicken.
Why go: Ever been to a farm in the Italian countryside for supper? This is better. The chef is committed to local, heritage grains and the whole-wheat lasagna—choose from the South (tomato, ricotta, basil) or North (pork ragu, béchamel, rosemary) versions—must be ordered two days in advance.
Price: Pricey
4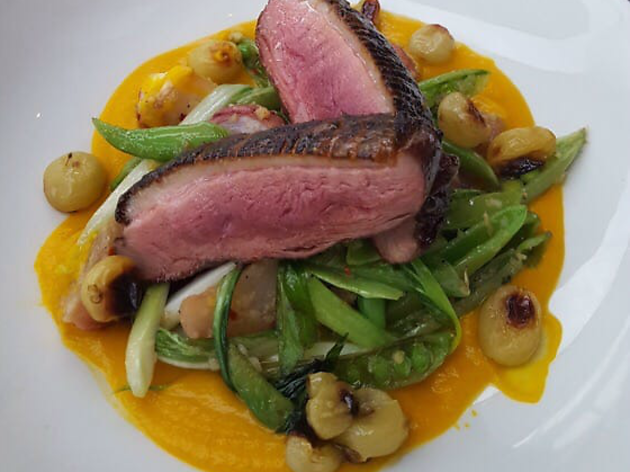 Photograph: Courtesy CC/Yelp/Lendy L.
What is it? With a Bravo "Top Chef" winner at the helm, this east Boulder eatery showcases artisanal meats from local, pasture-raised animals and seasonal, Colorado-grown ingredients.
Why go: Carnivores, this is your mother ship. We're talking fresh-from-the-butcher (which, by the way, Blackbelly owns right next door—Boulder's only whole-animal butcher and independent shop licensed to cure its own meats and sell them). You'll be salivating over dry-aged beef, Boulder lamb, and Berkshire pork, with tangy sauces like piquillo chimmichuri and birch syrup.
Price: Pricey
5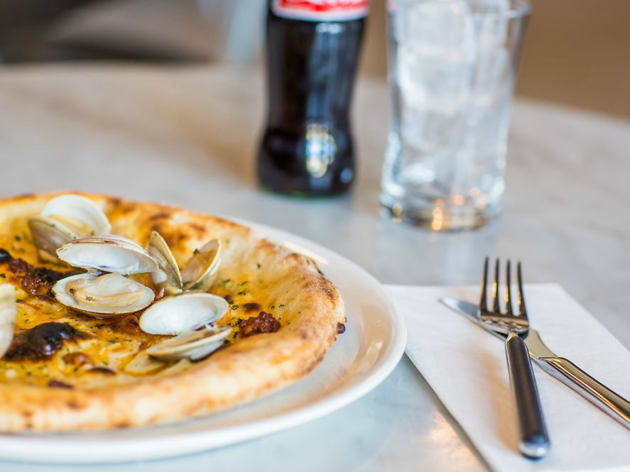 Photograph: Courtesy CC/Yelp/
What is it? From the same crew behind Frasca's fine dining, this casually elegant Napoletana pizza parlor whips up the best pizza in town, courtesy of the first Stefano Ferrara wood-fired oven (a domed brick oven handmade in Naples, Italy) in Colorado.
Why go: When you're craving interesting pizza (choose from red or white, at least half a dozen varieties of each) with just-right charred-yet-chewy crust and robust, carefully crafted flavors—plus quality Italian vino on tap—this is your place.
Price: Average
6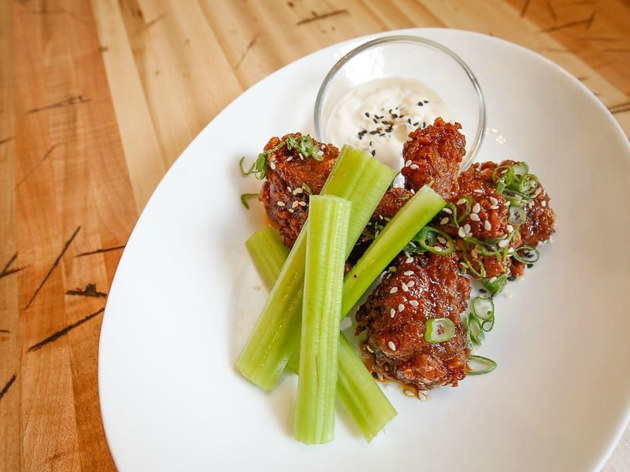 Photograph: Courtesy CC/Yelp/River and Woods
What is it? Comfort food—yay! More to the point, "Colorado comfort food," as in, lamb-and-oat meatloaf, Rocky Mountain pan-fried trout 'n' chips, and slow-braised Colorado short-rib with smoked cherry goat cheese smashed potatoes.
Why go: These guys define creativity. To wit: They offer "community-sourced cuisine"—their interpretations of family-favorite recipes submitted online by the public. The team selects the most tantalizing, puts their own spin on it, and invites the original recipe's owner to the kitchen for a private tasting and dish naming.
Price: Average
7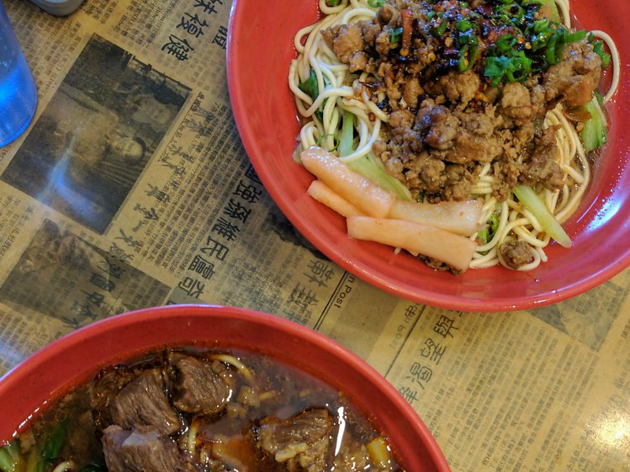 Photograph: Courtesy CC/Yelp/Linli F.
What is it? Chinese street food done right (read: non-Americanized) near the Pearl Street Mall was such a hit that they opened a second location at Denver's Union Station.
Why go: Street food only works if it's authentic, and that's the driving force behind the dumpling, noodle, and rice dishes. Edwin Zoe and his mother, "Ma Ma," opened the tiny space to bring the flavors of her home cooking (she's from Taiwan) to Boulder. Try the dim sum: It's a "top-secret family recipe."
Price: Bargain
8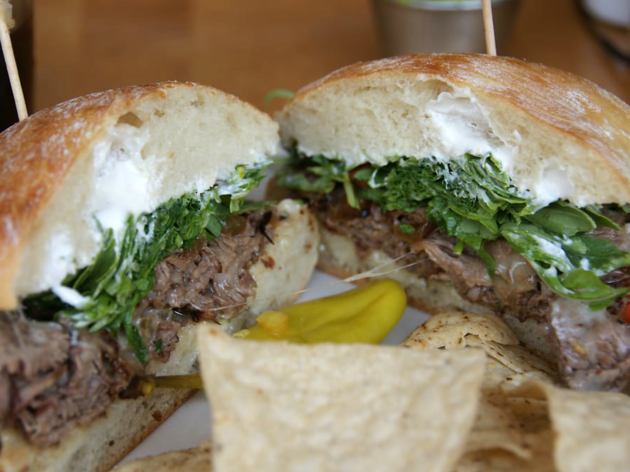 Photograph: Courtesy CC/Yelp/Cristen T.
Mountain Sun Pub & Brewery
What is it? A local institution with a sister pub and pizzeria (the Southern Sun and Under the Sun, respectively) in south Boulder, this laid-back crowd favorite offers a killer selection of its award-winning brews and always-satisfying burgers and sandwiches.
Why go: Walking into this place is like coming home to a family rec room with hippie flair. It's just plain fun to eat here, and you'll find everyone from weary hikers to strolling tourists kicking back with a cold one.
Price: Bargain
9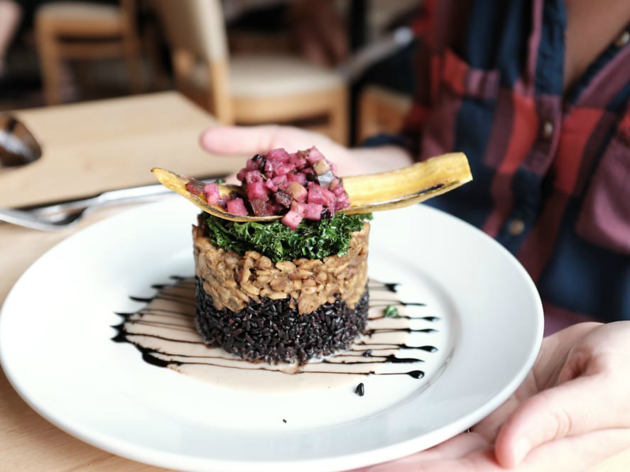 Photograph: Courtesy CC/Yelp/Tim G.
What is it? All vegetarian, all the time—and vegan for much of the time—this eatery right off the Pearl Street Mall populates its menu with harvests from its very own farm down the road for a true organic seed-to-plate experience.
Why go: Leaf can hold its own against its (plentiful) sustainably-raised-meat peers in Boulder. Seriously, even carnivores who find themselves here can exhale and enjoy rich, flavorful dishes like mushroom stroganoff and Jamaican jerk tempeh.
Price: Average
10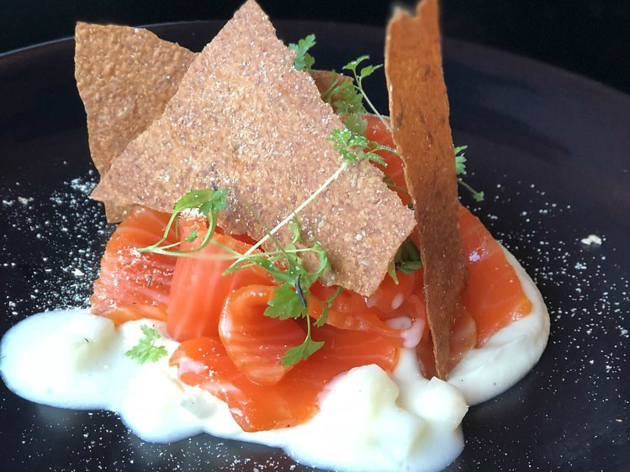 Photograph: Courtesy CC/Yelp/Lin D.
What is it? New as of 2017, it calls itself a "neo bistro"—no doubt because the playfully chic, industrial retro-mod concept isn't cozy and comforting like a traditional bistro, but rather, has a certain mystique and creative zing to the menu.
Why go: It's like Los Angeles and New York came together and had a lovechild in Boulder (read: uber-hip meets farm-fresh). Inventive takes on traditional meat, seafood, and veggies are alluring. But if you order one thing, make sure it's the malted barley pavlova.
Price: Pricey
Discover Time Out Market: the best of the city under one roof
Looking to make the most of your time in Boulder?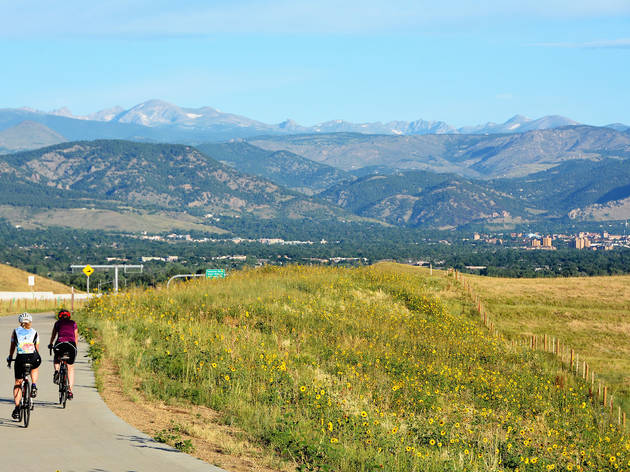 With unrivaled access to trails, canyons and foothills, there's a hike or bike ride out the back door for every type of adventurer, and a cold microbrew or farm-to-table meal at the end of every trail. Here are 13 ways to while away the time in Boulder.